As more people are shifting online, modern strategies such as digital marketing have become the core strategy for establishing a brand or career. Most organizations today are promoting their products and services as well as interacting with customers through digital marketing strategies.
That said, having the right skills and guidance is the gist of the e-learning platforms. Although there are plenty of e-learning platforms, landing on a valuable and trusted website that can offer your desired skills might turn out to be an additional challenge altogether.
Here, we'll cover the most popular and trustworthy platforms offering digital marketing skills that will provide you with the most competitive knowledge in this rapidly changing world.
Top 10 E-Learning Platforms to Learn the Latest Digital Marketing Skills
You'll need to be overly passionate and well dedicated for learning to achieve the greatest success in any profession. However, with the many online educational websites available, it's possible to attain what you're after in life without even stepping out of your home.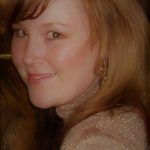 Blogger, content writer and strategist
As an educator, blogger and content writer I have developed a great interest in e-learning, education technology, the digital economy and media. I regularly write for and manage various blogs and work for digital marketing agency ClickDo.