Design Your Success Story And Get It Published On The UK Education Blog
Every educational institution (university, school, training provider etc.), company or educator in the UK has their very own and unique story to tell about their humble beginnings and how they became a trusted brand – we want to share your journey towards success as it surely has a real fairytale factor other people and institutions in education (and beyond) find inspiring.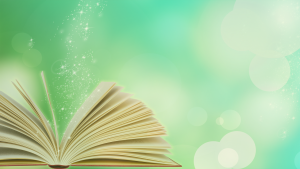 The UK Education Blog is on a mission to expose all achievements in education either by an individual or an institution/company, whether they are small or big. In education it is vital to share good and successful practices and this is done best by creative examples, admirable role models and a variety of career paths.
This storytelling will enable you to establish your brand more and spread the word about the incredible things you have done or do to make education in the UK worth aspiring to. The UK Education Blog will support exposure to a wider audience as it is being read by potential learners, customers and clients. Through the blog your story will be featured on social media and therefore will offer you an additional opportunity to get the eyeballs of the right audience.
How to Tell Your Success Story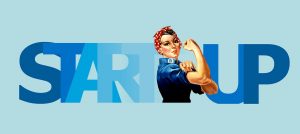 It's very important to get the storytelling right as you want to engage as many readers and prospective customers as possible. The goal is for them to understand your vision and that connect emotionally with you and your brand. Therefore, your success story should
build emotions by reflecting your goals, values and visions
be unique and different by showing what made you go on your journey (problem/situation) and how it evolved (personal struggles/challenges)
emphasise your "lightbulb" moment (problem solving strategy) to make your readers realise the idea behind what you do
show how you dealt with all the challenges and hurdles in your way, how you never gave up to demonstrate your passion and commitment and what you learned from it
demonstrate your mission and your future plans
Your success story should be kept short and sweet as most readers nowadays switch off after a few minutes, especially if the text is not exciting or vivid. Its structure, terminology and narrative are key to making it an appealing read for your target audience.
How To Publish Your Success Story
If you or someone else can write your success story, you can have it published on our UK Education Blog in order to inspire others for a nominal fee of $20 per story. We will then advertise it on social media to increase the attention it gets.
However, we do offer professional success story writing services as we know how difficult it can be to put your story into your own words. Time is often a big issue, which is why we're more than happy to carefully draft your individual story including SEO-friendly wording, style and content.
Once we have received your request we will communicate with you briefly about the key aspects of your journey and will ask you specific questions relevant to creating a vivid and engaging narrative. We will create a draft and continue to communicate with you throughout the whole process to make sure you're satisfied with the end product. A timeframe will be agreed on and once we have your approval your success story will go live on our blog and social media.
For the creation and publication of your unique story you would be charged $50. We consider this a well-worth investment as you can use your story for many other purposes such as for your own website, social media accounts, in brochures or to be published in other relevant publications in your niche.
Tell your story – share the glory!