Many people enjoy the comfort of working from home. This can become a reality for teachers, educators or tutors by becoming a blogger or online tutor.
However, there are important steps to take to turn into a successful blogger and build an online business that's generating an income.
When moving into blogging, copywriting or online education there are many new skills to be acquired. But that's only the beginning. Building a blog or website takes time and effort. It needs to mature and grow and the content needs to be well written and relevant for the target group. Below you will find a step-by-step guide to help you get started with your online career.
How to start out as a blogger
Certainly, when I learned about blogging through my mentor, Fernando, the CEO of a digital marketing agency called ClickDo, I was quite taken aback by the wealth of opportunities it can bring with it.
As I have been in the teaching profession for over 15 years now, my first instinct told me to start blogging in an arena or niche I am familiar with, yes exactly – teaching and learning. So, I set up my first two blogs, the UK Education Blog and the Little Book Fairy, with the guidance of Fernando, who himself started out as a blogger.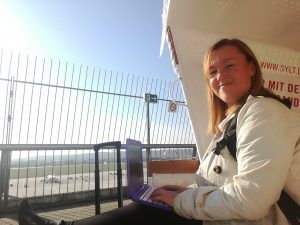 Some beginners might not be that fortunate to have a digital mentor by their side, which is why we at ClickDo have decided to offer our support. Wouldn't it be amazing to have access to everything you need to know and learn to kick-start your blogging or content writing career ASAP?
What do I need you ask? Follow these first 7 blogger steps to get on the right track:
1. First of all, you'll need a catchy domain name that isn't taken yet and you'll need to register it and get web hosting.
Why and how? Check out ClickDo's page on how to create a blog on WordPress: https://www.clickdo.co.uk/how-to-start-a-blog/wordpress/. Here you'll find all relevant info with regards to what you need, how you do it AND even how you can get that blog to rank sky high on Google by a demonstration of how to do the initial on-page SEO by the #1 SEO consultant in London!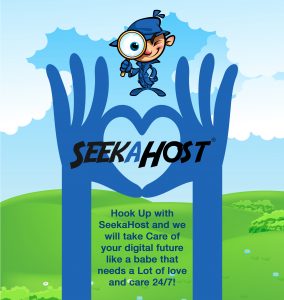 Most web hosting companies will charge you a fee for their blog hosting services, but WordPress offer a very basic plan for free. However, if you want to get reliable, secure and cheap web hosting from a company founded by a blogger, check out SeekaHost! I've used it for my blogs and have been very happy with the blog hosting service so far. PLUS: all startups or beginners are offered a FREE domain and web hosting for a whole year! Yes, I am not paying 🙂
2. Ok, now you should be all set up, but guess what – the journey only started!
There's still so much to learn! I remember sitting in front of my WordPress Blog and thinking "OMG, where do I even start?". Now, if you feel the same way, don't worry! Remember, we're here to help. If you've never used WP before it can be overwhelming. Yes, it will take time to learn how to use and manage it, but thankfully WP itself offers many tutorials on YouTube as well as many other bloggers out there.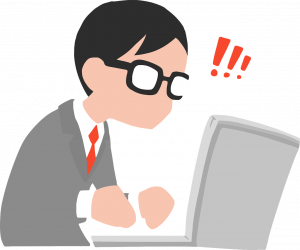 However, Fernando is a WP trained expert and offers online courses and workshops: https://www.clickdo.co.uk/blog/wordpress-training-courses. He showed me tips and tricks, but I also learned a lot just by trial and error really which is quite time consuming. If you don't have that time and you'd like to give your blog that glamorous look you can get a discounted consultation by ClickDo's talented web designers if your web hosting is with SeekaHost: https://www.webdesignlondon.org/
3. Once your blog is designed and set up to your satisfaction you shouldn't lose any time and get started with the writing!
But where to start? Good question! Don't simply write without having done your research! Establish: a. your niche and target audience! b. what are they searching/looking for? c. which keywords are relevant for my prospective content? You can simply do this by just googling these. For more advanced research methods and tools you can soon check out our digital marketing course, which will also cover how to produce great SEO-friendly content, how to handle all social media marketing and email marketing and much more so stay tuned! If your blog is hosted by SeekaHost you can receive discounted SEO and digital marketing advice by ClickDo so make your enquiry here, stating that you're a SeekaHost customer: https://www.clickdo.co.uk/
4. After having identified your key audience and content the next hurdle appears in front of you: how do people find me?
Becoming visible to thousands of readers isn't easy, trust me. I'm still working on it, but luckily others have been through the same struggles and share their knowledge and experiences with us. SEO and digital marketing play a key role in your blogging and writing success. Using digital media effectively is a science in itself as there are so many digital channels nowadays. The best experts I take advice from are my mentor of course, Neil Patel (SEO and blogging expert), Jon Morrow (Blogging and content expert) and Eben Pagan (digital product and business expert). But there are also useful social media management tools like Friends+me or Hootsuite that can be amazing time savers.
5. We firmly believe that if you work hard and continue to improve your content and writing as well as digital marketing and SEO skills, you will see results.
Not overnight, but in good time, obviously depending on how much time you dedicate to your blogging. As bloggers ourselves we want to offer our support to our blogger community and here especially to bloggers in education. Therefore, we offer to help you with your branding by writing or publishing your individual success story here. We also offer guest posting services here and on other platforms.
6. To get more exposure on social media research Facebook groups in your niche.
ClickDo has set up various groups on Facebook such as Blogging Demystified, Digital Marketing (SEO-SMO-SEM), which are growing day by day. This is a great way of reaching out and establishing your name within the blogging community. For Education Bloggers there are also many groups, depending on your focus or niche so do your research. I have just set up the UK Education Bloggers group where you can get in touch with me and other edu bloggers if you have any questions about blogging in education. We're happy to help!
7. Finally, the last piece of advice I have for now is to never stop reading, learning and writing!
I know how hard it is to juggle a full-time teaching job with the blogging on the side, but it's totally worth it when you receive positive feedback and you're somehow helping others. Over time you'll work out what works best for you and you'll develop your own strategies for your blogging. Just look at Teacher Toolkit, a blog started by one teacher tweeting his tips and tricks in the classroom – see how he built his blog over years by adding lots of quality content people loved. To learn more about how you can monetize your blog read my article here: https://www.clickdo.co.uk/make-money-online/.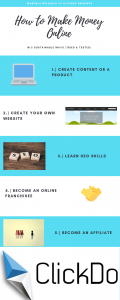 Feel ready now to become an Education Blogger in the UK springing into action? I very much hope so! Get your blog started today, don't delay!