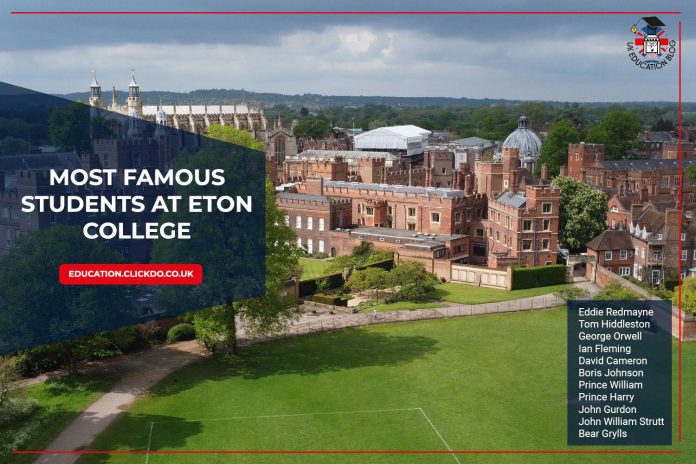 Eton College is one of the most prestigious and exclusive private boarding schools in the United Kingdom.
And many are curious about who went to Eton College.
So, here we list the most famous students at Eton College UK to date and you may know one or two.
According to Eton School's website, this boys-only high school is situated outside London, near Windsor, and is home to about 1,300 male students.
According to Business Insider, it is "the nursery of England's gentleman".
Eton was founded by King Henry VI in 1440. Eton School conducts a two-step application process for which parents must register their son three years earlier at the age of 10 to start school at age 13.
Then the student must take a Common Entrance test or Eton Entrance examinations at age 12 or 13 to get a confirmed place at Eton College UK.
They can also get into Eton by claiming the King's Scholarship.
Here are some famous Etonians you may know and we share how they have risen to fame while being educated at the prestigious Eton Boarding School.
1. Eddie Redmayne
Edward John David Redmayne, an English actor, went to Eton College from 1995-2000, the same year as Prince William. They also played rugby in the same team and are still friends to this day.
Before going into acting, Redmayne modelled for a lot of magazines. After that, he moved on to the stage and small television projects.
However, in 2006, he was cast in his first feature film, and then the rest is history. His latest most famous projects include the Fantastic Beasts series.
Did you know: In 2014, Redmayne won the Academy Award, BAFTA, Golden Globe, and Screen Actors Guild Award for Best Actor for portraying Stephen Hawking in the movie The Theory of Everything. He masterfully depicted the hard challenges of living with ALS in day-to-day life.
2. Tom Hiddleston
Thomas William Hiddleston is an English actor most famous for portraying the iconic anti-hero character Loki in the Marvel Cinematic Universe. He graduated from Eton college one year before Eddie Redmayne and Prince William.
Hiddleston started his acting career in his school days by participating in student plays and TV series. After graduating from the Royal Academy of Dramatic Art, he was cast in his first full-length film, Unrelated.
Did you know: Hiddleston won a Golden Globe Award in 2017 for his role in the BBC's adaptation of John le Carre's novel about a hotel manager involved in arms smuggling. He has also received a Laurence Olivier Award, among many other accolades.
3. George Orwell
Eric Arthur Blair, known as George Orwell, was an English writer, journalist, and critic. Some of his famous works include novels like 1984 and short stories like Animal farm.
Orwell studied at Eton until December 1921. He later described his Eton days as "interested and happy" to his childhood friend Jacintha Buddicom.
After graduating from Eton College, he took a police job in Burma, and that's where his hate for a totalitarian society started taking roots. He returned from Burma and became a full-time writer in 1928. He won the Prometheus Hall of Fame Award for his book 1984.
Did you know: his style of writing, i.e., political dystopia, totalitarian and authoritarian settings, and culture, is known as "Orwellian".
4. Ian Fleming
Ian Lancaster Fleming was a British writer and journalist best known for his James Bond series of spy novels.
He attended Eton College in 1921 and was the editor of the school magazine, The Wyvern. During the Second World War, he was recruited by Rear Admiral John Godfrey, Director of Naval Intelligence of the Royal Navy, to become his assistant.
It was in this job that he finally found his passion and creativity. After the war in 1952, he started writing Casino Royale, and the rest is history almost on a whim.
Did you know: Ian Fleming wasn't a high achiever academically, but he excelled in athletics at Eton College and held the title of Victor Ludorum ("Winner of the Games") for two years between 1925 and 1927.
5. David Cameron
David William Donald Cameron was the 54th Prime Minister of the United Kingdom from 2010 to 2016.
He attended Eton College from 1979 to 1984. After graduation, Cameron went into politics and worked for the Conservative Research Department. He was elected to parliament to serve as a Commons Home Affairs Select Committee member in 2001.
Cameron announced on 29 September 2005 that he would be a candidate of the Conservative Party. He became the Prime Minister of the United Kingdom following the resignation of Gordon Brown on 11 May 2010.
Did you know: Eton has educated over 20 prime ministers out of 55 total prime ministers in the United Kingdom in its history.
6. Boris Johnson
Alexander Boris de Pfeffel Johnson is the fifth Eton-educated Prime Minister since World War II.
He won the King's Scholarship to study at Eton College in 1977. In school, Johnson excelled in English and the Classics, winning prizes in both. He was the editor of the school newspaper, The Eton College Chronicle, and the secretary of the school debating society.
After graduating from Eton, he went on to study classics at Balliol College. He was elected President of the Oxford Union in 1986.
After that, he began his career in journalism. He worked at both The Times and The Daily Telegraph. He started building his foot and fan-following through his writings.
On 24 July 2019, Queen Elizabeth II accepted Theresa May's resignation and accepted Johnson's nomination as prime minister after winning the general election as a Conservative Party leader.
Did you know: Johnson's biographer Andrew Gimson said that "these articles made him one of [Euroscepticism's] most famous exponents".
7. Prince William, Duke of Cambridge
William Arthur Philip Louis, Duke of Cambridge, is the elder son of Charles, Prince of Wales, and Diana, Princess of Wales, and a senior member of the British Royal Family. Prince William attended the college in 1995 becoming the first senior member of the royal family to be educated there. His main subject studies included geography, biology, and the history of art.
As part of his royal duties, he oversees more than 30 charitable organizations, like the African Wildlife Foundation, BeatBullying, the British Academy of Film and Television Arts, Centrepoint, Children In Crisis, Diana Awards, etc.
In 2016, along with Prince Harry, he initiated a mental health awareness campaign, "Heads Together" to encourage everyone to talk about their mental health issues.
Prince William got married to Catherine Middleton, the Duchess of Cambridge, in 2011 and was made Duke of Cambridge preceding his marriage to the Duchess. The couple has three children named George, Charlotte, and Louis.
Did you know: Eton college is well-known for educating both English royalty and foreign royals from countries like Nepal, Belgium, Romania, Thailand, and Ethiopia.
8. Prince Harry, Duke of Sussex
Henry Charles Albert David, Duke of Sussex, is the younger son of Charles, Prince of Wales,
and Diana, Princess of Wales. He went to Eton College in 1997, following in his older brother's footsteps.
After graduating, he went into the Royal Military Academy Sandhurst on 8 May 2005. He got married to Meghan Markel, an American actress, on 19 May 2018. In 2020, the couple announced that they would step back from all their senior royal duties.
Did you know: Prince Harry was a part of the Combined Cadet Force while studying at Eton. In his last school year, he was appointed as a cadet officer and led the corps' annual parade at the Eton tattoo.
9. John Gurdon, biologist and Nobel laureate
Sir John Bertrand Gurdon is a British developmental biologist. He was awarded the Nobel Prize in 2012 in the Physiology or Medicine section to discover the potentiality of mature cells turning into stem cells. His Nobel Lecture was called "The Egg and the Nucleus: A Battle for Supremacy".
Did you know: The Nobel Prize winner biologist ranked last out of the 250 boys in his class in biology. He was also doing poorly in every other science subject at Eton. Finally, one of his schoolmasters wrote a report stating, "I believe he has ideas about becoming a scientist; on his present showing, this is quite ridiculous."
10. John William Strutt, physicist
John William Strutt, 3rd Baron Rayleigh, was a British physicist in the 1900s. His most notable works include fluid dynamics, optics, aerodynamic theories, and radiation, which later played an important role in forming quantum mechanics.
He won the Nobel Prize in Physics in 1904 "for his investigations of the densities of the most important gases and his discovery of argon in connection with these studies."
Did you know: "Rayleigh scattering", which is named after him, is a phenomenon that describes the elastic scattering of light by particles much smaller than the light's wavelength, which explains why the colour of the sky is blue.
11. Bear Grylls
The famous adventurer and explorer of our time, Edward Michael "Bear" Grylls, also went to Eton College. After graduating from school, he went into military service, but his army days were cut short due to a parachute-malfunctioning accident. But, being a true Etonian, he never gave up.
He fulfilled his dream of climbing to the summit of Mount Everest only 18 months after the accident, at the age of 23.
Bear Grylls was the host of a very popular survivalist show called Man vs. Wild in 2006. The tremendous success of the show led it to last over five years, seven seasons.
Did you know: Bear Grylls helped start Eton's first mountaineering club while studying there.
Now you know who went to Eton College & there are more
Some other exceptionally popular Old Etonians are actors Hugh Laurie, Britain's very first Prime Minister, Robert Walpole, journalists like the former editor of The Daily Telegraph, Charles Moore, and BBC journalist, David Shukman amongst many others.
Eton Boarding School has also educated various foreign royalty like Crown Prince Zera Yacob Amha Selassie of Ethiopia, King Dipendra of Nepal.
Eton College UK is one of the most prestigious colleges in the United Kingdom as you can see from this list of Eton College alumni. It accepts students from various backgrounds and countries like the USA, Europe, and Asia.
The ISI Educational Quality report in 2019 reports the school's performance regarding teaching, student development, health, and hygiene to be above average in their inspection. The school has recently built two new boarding houses, new sports facilities, and a new Science school to keep up with their incoming new generations of talented students.
These 11 famous alumni are merely the surface molecules in the froth above a bubbling broth; and we are certain that there will be more Eton students to come that will make the world smile, smirk, wonder, cringe, and envy. However, it may be of benefit to include females for even more diversity.
So, if you're a girl or don't have a few spare thousand in your pocket to pay for private elite education then you can learn lucrative skills via eLearning platforms and online courses and become a famous and wealthy influencer in the UK these days.
Author Profile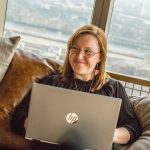 Blogger and Educator by Passion | Senior Online Media & PR Strategist at ClickDo Ltd. | Contributor to many Education, Business & Lifestyle Blogs in the United Kingdom & Germany | Summer Course Student at the London School of Journalism and Course Instructor at the SeekaHost University.