Many people enjoy the comfort of working from home or remotely through online jobs from home. This can become a reality for teachers, educators or tutors by doing online teaching jobs, online tutoring jobs or blogging as technology enables the profession to branch out and explore other careers.
However, there are things to consider before moving onto a new career path, especially as online teaching or blogging in education isn't that established yet. This page aims to give you an insight into current online tutoring and teaching options available so you can see whether any of those would be a viable option for you. You will learn about teaching qualifications and skills required, work conditions and average pay.
Furthermore, you will also find a step-by-step guide helping you to understand how to get into blogging, if that is of interest to you. Many of these online work options can be pursued part-time first, while still being employed by a school or a company.
Let's look at online teaching and tutoring jobs first.
20 Remote And Flexible Online Teaching Jobs You Should Know About
Are you tired of commuting to work every day? Would you prefer to work from home? Then look no further as we have compiled a list with 20 home based online teaching jobs and tutoring jobs. These remote jobs are ideal for you if you're looking for online English teaching jobs, online college teaching jobs or teaching online jobs.
With whiteboard software such as Cisco Webex and simple browser-based ones like Bitpaper that run on HTML5, tutoring or teaching from hundreds of miles away is not only possible, but tens of thousands of sessions happen daily.
We have put together a list of the twenty most suitable online teaching jobs and online tutoring jobs for you. You would obviously need a laptop with a good webcam and an internet connection of not less than 2 Mbps.
Additionally, it is useful to buy a headset, and a digital pen.
Best Online Tutoring and Teaching Sites For Remote Work
1.
Revolution Prep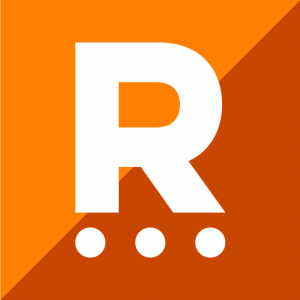 Grades taught: 6 – 12
Subjects: All high school subjects with an emphasis on English, Maths, and Science for SAT and ACT
Headquartered in Santa Monica, Revolution Prep has emerged as one of the top leaders of online tutoring. They use their own proprietary whiteboard. Payment is variable depending on your subject, qualifications, and experience but ranges from around $30 (£25) per hour.
If you become a permanent employee, you are eligible for full medical, dental, and life insurance cover. Revolution Prep is proud of its fast-paced entrepreneurial culture, where employees are encouraged to come up with innovative solutions to problems.
2.
Course Hero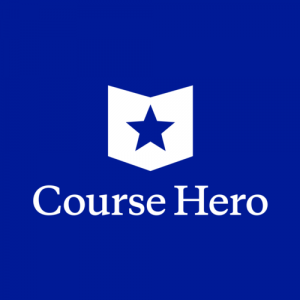 Grades taught: Middle School to Post Graduation
Subjects: Mathematics, Statistics, Physical Sciences, Computer Science, Accountancy, Economics, Management Studies, and several more.
Unlike some other companies in this field, Course Hero does not require you to have a degree in education or be a licensed teacher. They look for subject matter experts.
The work from home jobs that they offer are broken into two categories – tutoring to explain concepts as well as getting paid on a per question basis.
Tutoring pays about $25 (£20) per hour and answering questions is $3 (£2,50) per question.  With some effort, it is possible to earn about $500 (£400) weekly.
You could, of course, do it full time for as many hours as you want and earn much more.
Application is followed by an admission test of subject knowledge and training. You have to be a resident of the United States, Australia, Canada, New Zealand, or the United Kingdom to work here.
3. Skooli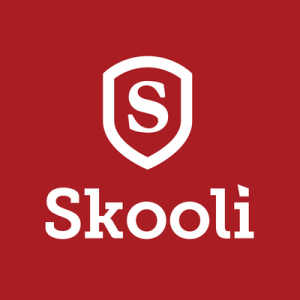 Grades taught: K-12 and College
Subjects: Maths, Languages, Science, Humanities
Skooli has a model whereby you have an online franchise under their umbrella. That is why they call tutors edupreneurs and want tutors to grow their personal brand inside the Skooli brand.
Pay is $25 (£20) per hour, and remittance is through PayPal.
You need to create a profile and fill in the usual details about your address, educational qualifications, and also about your teaching license and criminal record. All of the data will be verified. The most qualified tutors are approved and can start building a student base.
Skooli uses its own whiteboard known as the Classroom.
4.
Aim4A

Grades taught: K-12 and College
Subjects: Maths, Languages, Science, Humanities
Aim4A provides school and college tutoring as well as test prep for SAT, ACT, GED, GMAT, and other standardized exams.
Applications are invited from tutors and teachers anywhere in the world, but they have to be able to work at times suitable to students located in the US. A tutor also needs to have a graduation degree in the subject they wish to tutor.
The screening process consists of a test of subject knowledge, followed by training on the use of Skype and whiteboard software.
If you like working for Aim4A, you could also opt to tutor in their tutoring centers located throughout the USA. Reviews by past tutors show that the pay ranges from $10-15 (£8-12) per session.
5.
TutorMe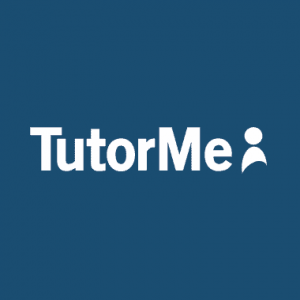 Grades taught: K-12
Subjects: All US school and high school subjects and a variety of other like piano etc
TutorMe allows tutors anywhere in the world to connect to students in the US.  Payment is at least $16 (£11) per session, and is done weekly.
The platform allows you to tutor over 300 subjects, including music. The sessions happen through an interactive lesson that can accommodate video chat or conferencing.
You are encouraged to tutor well and build up your own clientele inside the brand. These students will request you again and again and allow you to flourish and earn more.
You have to be a graduate or be enrolled as a graduate student in a recognized university.
6. Tutor.com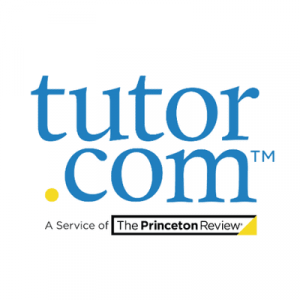 Grades taught: K-12
Subjects: All US school and high school subjects
Tutor.com was one of the pioneers of e-tutoring. They have a high quality control process and only provide students with the best possible tutors.
A tutor is allowed to work no less than 5 hours and no more than 29 hours every week.
Pay varies widely depending on the subject, grade taught, and your acumen. It is in the range of $16 (£12) and $40 (£32) per hour.
Tutor.com invites college students, teachers, professors to join their company. Like almost all other companies, they use a proprietary whiteboard, but the use of video is not common.
7.
Elevate K-12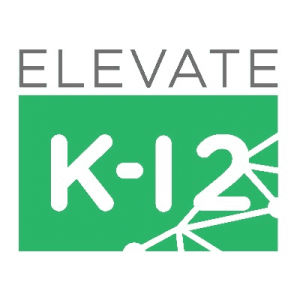 Grades taught: K-12
Subjects: All US school and high school subjects
Elevate K-12 provides supplementary help to students during school hours. Thus it is not tutoring but a teaching job.
Unlike other companies where you may encounter four different students you have never met before in four consecutive sessions, in Elevate K-12, you tutor and mentor the same group of students at the same time weekly.
Working hours are 8AM – 5PM EST. You need to have a teaching license and a bachelor's degree in your subject. Very soon, Elevate K-12 will also introduce new optional subjects such as computer coding and robotics. According to Glassdoor, the average tutor earns $13 (£10) per hour.
8.
Chegg Tutors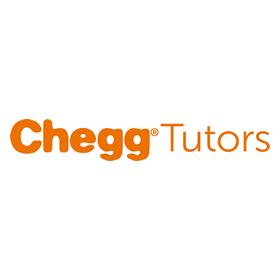 Grades taught: High School to University
Subjects: All graduation courses but mostly STEM subjects
Chegg has become a quite well-known brand over the past few years, primarily because their extensive knowledge base turns up in Google search often.
Though Chegg tutors all subjects, it is STEM that is mostly in demand. The pay varies widely by grade and subject, but starts at about $18 (£15) per session. Remittance is through PayPal, and one can be located anywhere in the world.
Chegg does not need a teaching license but has stringent multi-stage admission tests and quality checks.
9.
VIPKid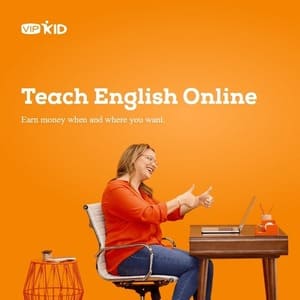 Grades taught: Elementary to Middle School
Subjects: Spoken English
VIPKid aims to overcome the lack of English learning in China.
Its process is simple – you answer a few questions and get started. There is no curriculum and no pedagogy. You have the task of making the student enjoy learning English through the use of stories, books, materials as you deem fit. Though a whiteboard is provided, the work is mostly visual through webcam.
You need to be patient and possibly have some experience with previous online English teaching jobs.
Pay is quite low at $14 (£11) per hour, but the work is mostly fun and less about answering difficult exam questions.
10.
Magic Ears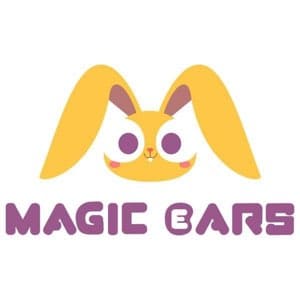 Grades taught: Elementary to Middle School
Subjects: Spoken English
Magic Ears is a competitor to VIPKid but provides better pay at $23 (£18,50) per hour. No formal qualification is required, but a degree in English or humanities is considered a plus. Experience in teaching children is also an advantage.
After a primary evaluation of the application, if you are suitable, you would be trained. This is followed by 1-2 trial sessions. If you can tutor exceptionally at the trial sessions, you will be regularly assigned students.
Sessions are a half-hour long and usually during Beijing evening time. Magic Ears encourages native English speakers to join though all nationalities are welcome to apply.
11.
Yup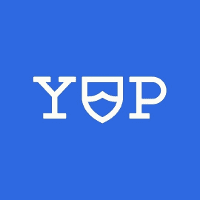 Grades taught: K-12
Subjects: Maths, Physics, Chemistry
Yup is the only app-based service among all teaching online jobs. The student takes a photo using the smart device and sends it to an available tutor. The tutor who is available works with the student.
Pay varies between $13 (£10) and $20 (£17) per hour. A new tutor is not given more than 10 hours a week. As they get better reviews, they are allowed to ramp up their hours.
The entrance test at Yup is not extraordinary, and the app allows university students to work as well as retired folk. The system enables those tutors with the best reviews to get the maximum number of students. 
12.
PrepNow 

Grades taught: High School
Subjects: SAT, ACT Test Prep
PrepNow provides 1-1 lessons for SAT and ACT. It is a subsidiary of StudyPoint, which ventured into this business in 1999 and thus is the oldest brand.
Until now, PrepNow has tutored 40,000 students.
Application at PrepNow is stricter compared to most other e-tutoring companies. The applicant has to be a graduate of the top 50 US universities and have an impressive SAT score. They must also have at least two years of tutoring or teaching experience. According to Glassdoor, PrepNow pays between $15 (£12) – $20 (£17)/hour to its tutors.
The company provides all instructional materials and strict mentoring that allows the best tutors to flourish.
13.
QKids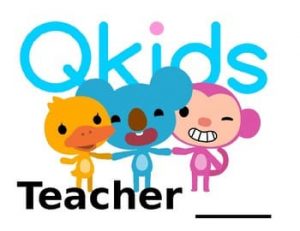 Grades taught: Elementary to Middle School
Subjects: English
QKids is a flourishing Chinese ESL language tutoring app. The pay is significantly higher than VIPKids at $20 (£17) per hour, but you might have to tutor a small group of students instead of a 1-1 session.
The company does not have a very strict barrier to entry, and anyone who is fluent in English and clears written exams can work for them.
No prior experience is needed, and a half-hour session means the tutor gets time to recuperate between sessions. 
14.
Eduwizards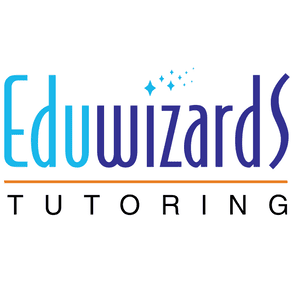 Grades taught: All
Subjects: All
Eduwizards is an entirely different concept from other tutoring companies. It is like the eBay of tutoring.
You create a profile, quote a price range, write a splendid bio, and wait. If students want, they take a trial session.
The session can be an hour or double that. It is a free session, and it is up to the tutor how long they wish to make it last.
If the tutor is impressive, the student will book future paid sessions.
The concept is simple, and for those tutors who are patient, it is effective. The sole drawback being it can take you 2-4 years to build a reputation.
15.
Tutorhub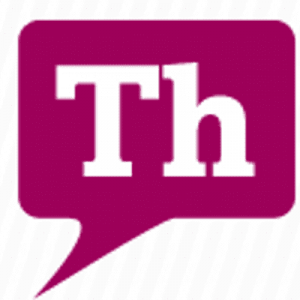 Grades taught: Elementary to A level
Subjects: All
All of the online tutoring businesses we have cited until now have been from the US and a few Chinese ESL sites. Tutorhub is a UK based tutoring site that has over 1,800 tutors.
The tutors are allowed to quote their own price, and it ranges between £20 and £100 per hour usually. The site deducts a quarter as administration fees.
Though anyone can apply, they must know that the UK has several different modes of study and an exceptionally high standard of school education. Thus intellectual rigor is a must when tutoring schoolchildren in the UK since many questions are application-based.
16.
Learn4Life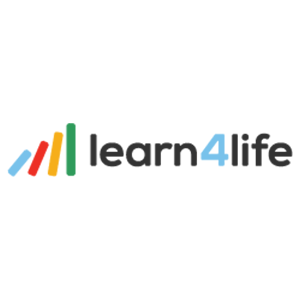 Grades taught: High School
Subjects: Math
Learn4Life provides an opportunity for those students who are from more deprived sections of society. Online Maths Teachers employed by Learn4Life receive an average of $32-42 (£28-38) hourly. The work is seasonal and not permanent.
The teacher has to be accredited to teach in California and must be able to grade assignments within 12-24 hours. They have the responsibility of mentoring the student and providing them and their parents with updates by phone, email, and messaging services.
17.
ACCEL Schools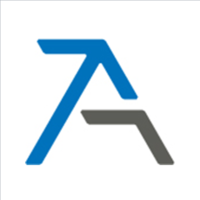 Grades taught: 6 – 12
Subjects: History
ACCEL Schools are a renowned chain of 40 schools. For teaching history and humanities online, they pay $35,000 – $49,000 p.a. (£28,000-£40,000).
The teacher would need to have a graduate degree in education and a California teacher's license. They must also be a resident of California and be able to pass background checks flawlessly.
Not only would they have to teach and grade the students, but be actively involved with parents and provide feedback about performance.
18.
Method Schools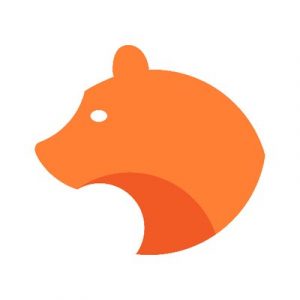 Grades taught: K-12
Subjects: All US school and high school subjects
Method Schools employ online teachers during the summer break from mid-June to mid-August. The pay is quite lucrative at $40,000 – $54,000 p.a. (£31,000-£44,000).
This is a full-time job and you're meant to mentor students during the holidays for the coming year or help those who are weak get additional help.
The teacher would have to implement the curriculum and pedagogical style of Method Schools and make sure that the student is fully prepared before the new school year starts after Labor Day.
19. Edmentum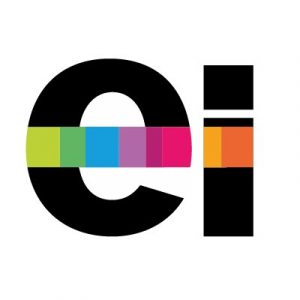 Grades taught: K-12
Subjects: All US school and high school subjects
Edmentum has been providing education solutions since 2012. This means that they handle education on behalf of a school district from curricula to school management and everything that has to be achieved in the education sphere.
Edmentum employs virtual teachers for a salary of $38,000 – $52,000 (£30,000 – £42,000) per year. The benefits include good medical cover.
Although it is a work from home job, the teacher would have to maintain regular office hours and interact as usual with students and parents.
20.
Barnard College – New York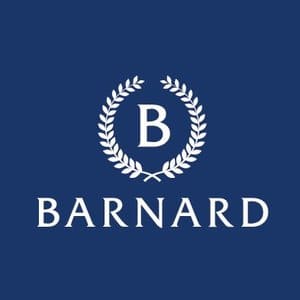 Grades taught: Graduate course
Subjects: Political Science and Civil Liberties
Located in Manhattan, Barnard College in New York, is a private women's college that teaches liberal arts. The political science department regularly requires Teaching Assistants with an MA or Ph.D. in social science and offers a salary of $32,000 – $44,000 (£26,000 – £37,000) annually. Online college teaching jobs are valuable experiences to a doctoral student.
The TA would be present and every online lecture and help the Professor grade the assignments. He/She must have a good understanding of the US political system and be able to devote at least 20 hours a week.
Online teaching and tutoring is a viable career path
If you wish to work from home and enjoy using technology daily, you might consider home based online teaching jobs as a viable career or alternative to your current work set up.
It provides immense job satisfaction and a handsome pay for manageable effort. Moreover, the work environment is completely stress-free and once you've established a good reputation as an online teacher or tutor and have a solid student base, you can even go solo and start your own home business.
Learn more about setting up a home office here.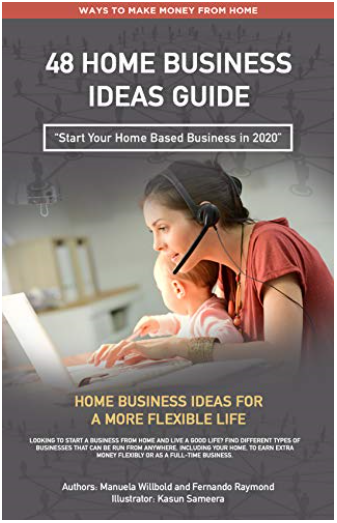 For a wider spectrum of home business ideas you can read this guide, which also covers online teaching, English language teaching online, music teaching, dance teaching and online tutoring.
---
In the home business guide we also highlight blogging as career path, which is a great opportunity for educators to share their expertise, knowledge, resources and skills. There are important steps to take to turn into a successful blogger and build an online business that's generating an income.
When moving into blogging, copywriting or online education there are many new skills to be acquired. But that's only the beginning. Building a blog or website takes time and effort. It needs to mature and grow and the content needs to be well written and relevant for the target group. Below you will find a step-by-step guide to help you get started with your online career as an education blogger.
How to start out as a blogger
As I have been in the teaching profession for over 18 years now, my first instinct told me to start blogging in an arena or niche I am familiar with, yes exactly – teaching and learning. So, I set up my first two blogs, the UK Education Blog and my personal blog with the guidance of Fernando, who himself started out as a blogger.
Some beginners might not be that fortunate to have a digital mentor by their side, which is why we have created online courses that teach you step by step how to start a blog, how to do SEO and successful copywriting. You can find these courses at the SeekaHost University, just click on the image to find out more: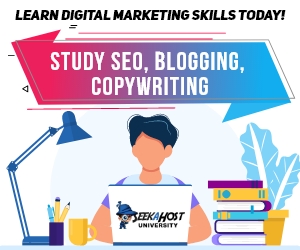 Follow these first 6 blogger steps to get on the right track:
1. Get a catchy domain name and web hosting
This is probably the easiest step: Go to a web hosting provider like seekahost.com and search for a domain name. You can enter your idea in the search box and you will be shown whether that domain name is available or not. You will be given other suggestions, if it is taken. So, once you've chosen an available one right for you, you can buy it and get the personal web hosting package to start with for hosting your domain. And your blog is up and running!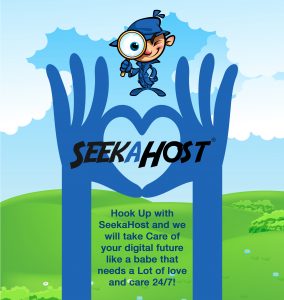 Most web hosting companies will charge you a fee for their blog hosting services, but WordPress offer a very basic plan for free. However, if you want to get reliable, secure and cheap web hosting from a company founded by a blogger. I've used it for my blogs and have been very happy with the blog hosting service so far, it's great value.
2. Set up your blog and start your journey!
I remember sitting in front of my first WordPress Blog thinking "where do I even start?". Now, if you feel the same way, don't worry! If you've never used WP before it can be overwhelming. Yes, it will take time to learn how to use and manage it, but thankfully WP itself offers many tutorials on YouTube as well as many other bloggers out there.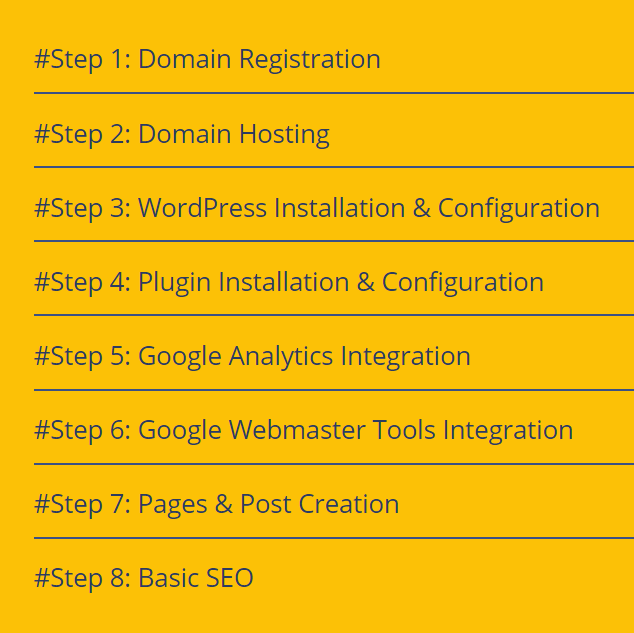 However, at ClickDo you can find an easy to follow step-by-step guide of how to start a blog and you can see the overview of those steps above (click on it to get to the page). In case you prefer to hand this task over to experts then you can get in touch with ClickDo's talented web designers at Web Design London to build the blog you envision.
3. Identify your audience!
But where to start? Don't simply write without having done your research! Establish:
a. your niche and target audience!
b. what are they searching/looking for?
c. which keywords are relevant for my prospective content?
You can simply do this by just googling these. For more in-depth research techniques, methods and tools check out my SEO-friendly content writing course or find many related articles at the SEO blog featuring SEO experts' tips and tricks.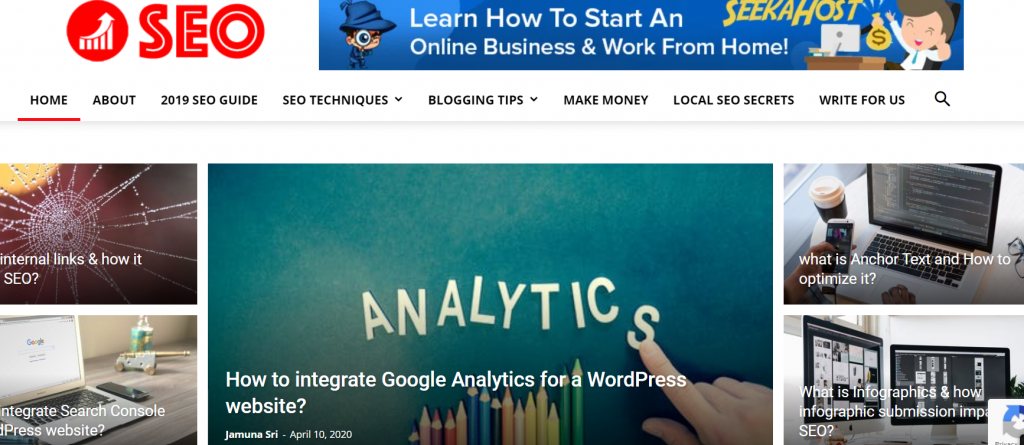 4. How do people find my blog?
Becoming visible to thousands of readers isn't easy, trust me. I'm still working on it, but luckily others have been through the same struggles and share their knowledge and experiences with us. SEO and digital marketing play a key role in your blogging and writing success. Using digital media effectively is a science in itself as there are so many digital channels nowadays. The best experts I take advice from are Neil Patel (SEO and blogging expert), Jon Morrow (Blogging and content expert) and Eben Pagan (digital product and business expert). But our digital marketing experts share their expertise regularly on the following blogs:
5. Keep going!
Your blog won't become an overnight success, especially if you're building it on the side like me while working full-time. Dedicate the majority of your time to your blogging and writing. Building a vast repertoire of various articles that cover many subcategories of your main topic is crucial. Once you understand how SEO works and how to create SEO-friendly content, you can drive a lot of traffic to your blog through organic rankings. Many techniques influence your blog posts organic ranks and one of them is guest posting.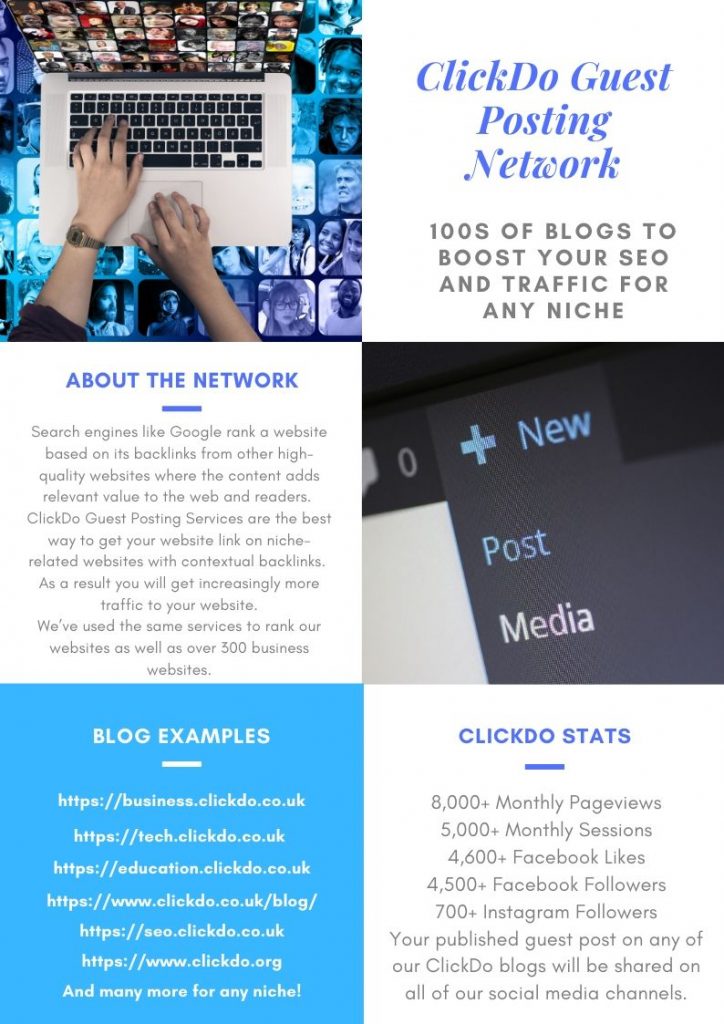 ClickDo has set up various groups on Facebook such as Blogging Demystified, Digital Marketing (SEO-SMO-SEM), which also provide valuable advice from industry experts, which you can also network with. This is a great way of reaching out and establishing your name within the blogging community. For Education Bloggers there are also many groups, depending on your focus or niche so do your research. I have set up the UK Education Bloggers group where you can get in touch with other bloggers.
6. Never stop reading, learning and writing!
I know how hard it is to juggle a full-time teaching job with the blogging on the side, but it's totally worth it when you receive positive feedback and you're somehow helping others. Over time you'll work out what works best for you and you'll develop your own strategies for your blogging. Just look at Teacher Toolkit, a blog started by one teacher tweeting his tips and tricks in the classroom – see how he built his blog over years by adding lots of quality content people loved. To learn more about how you can monetise your blog read our make money online tips.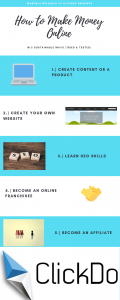 Feel ready now to become an Education Blogger in the UK springing into action? I very much hope so! Get your blog started today, don't delay!
Further information about blogging and work online