Whether you like it or not, our 21st-century learners today have two ways to learn: either by the book or by the internet. Especially now that children are exposed to mobile devices, they tend to choose to learn with digitalized educational materials and contents.
It is inevitable that children find a strong connection with learning new matters through software applications. STEM subjects applications interact with their users through computer activities. As a benefit, a child's knowledge is not only capacitated but also enhances their creativity, confidence, and problem-solving skills.
How will STEM Subjects Applications help your child?
STEM subjects apps are considered great additions to the best homeschool curriculum. They can help your child with becoming a wholesome learner honing their creativity, problem-solving skills, and confidence through interactive software apps. Nevertheless, STEM apps aim to promote an outcomes-based education based on an educational system around goals through virtual interaction.
These top 5 STEM subject applications for kids will undoubtedly help your child establish a strong knowledge foundation to learn Science, Technology, Engineering, and Mathematics in the most convenient and entertaining way.
Best 5 STEM Subjects Applications for Kids
Enhance Your Child's STEM Learning
Thanks to advanced technology and above-mentioned STEM apps a child's knowledge is not only generated, but their creativity, confidence, and problem-solving skills are enhanced.
Don't let your child lose their passion and fascination for STEM. Unlock possibilities in building a strong connection with future technology and a sound understanding of everything in the world surrounding us. Test and use the recommended apps today in addition to what your child learns in STEM subjects at school.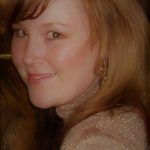 Blogger, content writer and strategist
As an educator, blogger and content writer I have developed a great interest in e-learning, education technology, the digital economy and media. I regularly write for and manage various blogs and work for digital marketing agency ClickDo.