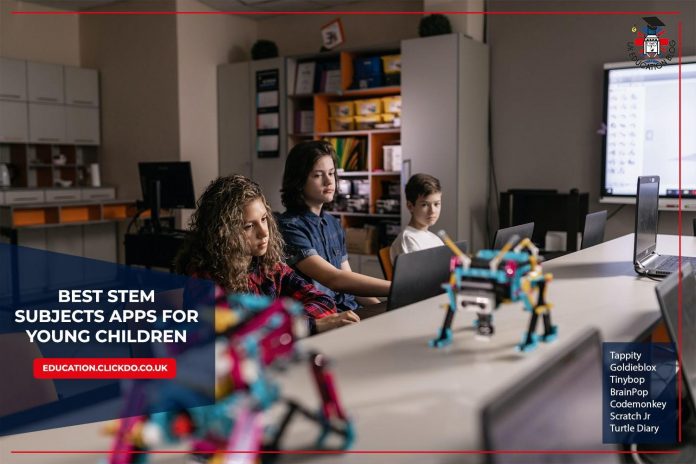 Whether you like it or not, our 21st-century learners today have two ways to learn: either by the book or by the internet. Especially now that children are exposed to mobile devices, they tend to choose to learn with digitalized educational materials and content.
Learning software applications offer a lot more customised and interactive learning. STEM subject applications make learning about science and technology more engaging, fun and memorisable through 3D animations and more, while this can happen remotely.
As a benefit, a child's knowledge is not only capacitated but also enhances their creativity, confidence, and problem-solving skills.
Disclaimer: all app details listed are based on the latest information available at the time this post was published.
How will STEM Subjects Applications help your child?
STEM subjects apps are considered great additions to the English national school curriculum. STEM apps aim to promote an outcomes-based education based on an educational system around goals through virtual interaction.
These top-rated 7 STEM subject applications for kids will undoubtedly help your child establish a strong knowledge foundation to learn Science, Technology, Engineering, and Mathematics in the most convenient and entertaining way.
Best 7 STEM Subjects Applications for Kids
1. K-5 Science for Kids – Tappity (Science)
Tappity simplifies complex science topics and demonstrates real science experiments. It is teacher-approved covering Space Science, Life Science, Earth Science, and Natural Science.
This STEM app offers 200+ science lessons, activities, and stories in a curriculum designed for kids ages 4 to 10, covering 100+ topics. One of the best features of Tappity is Haley, the Science Gal – a virtual teacher who guides kids in using the app.
Also, Tappity releases new content every 10 days. The latest game shows come out every Sunday.
2. Goldieblox: Adventures in Coding (Technology)
Goldieblox features 20 levels of coding puzzles based on an adventure where a child needs to assist Goldieblox in delivering cupcakes by coding the path of her skateboard. In the game, a child needs to move Goldie through the level and obstacles. Basic directions teach sequential coding that leads the way through the game similar to Roblox Studio.
Downloading this app is a benefit for your child as coding skills become paramount to a technology-driven economy and future careers. Goldieblox surely combines fun and learning through a game dedicated to teaching coding to younger kids.
Goldieblox: Adventures in Coding can be downloaded in the Apple Store.
3. The Robot Factory by Tinybop (Engineering)
Tinybop's The Robot Factory
integrates the imaginative skill of a child by generating a robot in a robot factory. In this latest software application, kids can freely play with creating, mixing, and combining different designs with more than 50 unique parts to experiment.
This app is fit for engineering-inclined thinkers. Kids will explore the best builder-type machines and test their robots to see whether they work or not. On the other hand, children will be able to implement physics-driven robot parts and collect their designed robots in their very own showroom.
Overall, this STEM app is recommended for ages 4+ but would be suitable for younger children to explore with an adult.
The Robot Factory is available for download from the Apple Store and Google Store.
4. BrainPop
BrainPop is an interactive game for kids that help them understand Math and Technology playfully through games. Also, there are English and real-world skill games.
The main focus of this game is to teach children how to think and solve problems without getting bored. Kids can understand and explore scientific concepts with real-world applications through this game. The basic concepts of these subjects become apparent to the kids, which boosts their academic achievements. 
BrainPop provides content depending on the kid's grade and subject. They also have audio-video lessons uploaded to their YouTube channel.
The app can be downloaded in the Apple Store and Google Store.
5. Codemonkey
Technology has become an essential part of our daily life. Learning programming, coding, etc., is the basic skills every child should learn for a bright future. And as we all know, almost every kid likes to play games.
So, what can be a more fun way of learning to code than learning it with the help of games?
Codemonkey is a web-based programming game that helps kids learn vital coding skills. This platform teaches kids simple coding languages. Game-based learning allows them to understand the concepts clearly.
6. Scratch Jr
Scratch Jr is a STEM game app that focuses on technology. Through this app, kids can code their games and stories. It's an exciting game that can upgrade your kid's creativity. This game makes coding easy, and children start learning new skills from a very young age with fun and excitement.
Scratch Jr also provides videos that help your kids understand the concepts better and teach them how to apply those skills in real life. Kids are flexible-minded and may get bored quickly, so the levels of this game depend on their knowledge, helping them to learn new concepts every day.
This app can be downloaded at the Apple Store and Google Store.
7. Turtle Diary
Have you ever wondered what bears eat? They aren't all carnivores! Watch more Science in Seconds on YouTube! https://t.co/Q5CCgZ8wYr#turtlediary #gamification #bears #hibernation #bearsoftheworld #educationalgames #freegamesforkids #elementary #edchat #homeschool pic.twitter.com/B4LTaYqPXj

— TurtleDiary (@turtlediarycom) December 27, 2022
Turtle Diary is an exceptional STEM game that provides multiple educational puzzles, quizzes, etc. The level of difficulty depends on the kid's grade. This game also provides some educational materials that may support your child's STEM academics in the classroom.
This game enhances a kid's STEM knowledge, understanding, and creativity level. Multiple options of games are available in this app. They also have assessment tests to judge your kid's progress.
The app can be downloaded in the Google Store.
Enhance Your Child's STEM Learning
Thanks to advanced technology and the above-mentioned STEM apps a child's knowledge is not only enhanced, but their creativity, confidence, and problem-solving skills are improved.
Don't let your child lose their passion and fascination for STEM. Unlock possibilities in building a strong connection with future technology and a sound understanding of everything in the world surrounding us.
Test and use the recommended apps today in addition to what your child learns in STEM subjects at school.
For more useful school curriculum learning apps and games, check out our other reviews and recommendations:
If you want to get in touch with us about this post or related queries, enquire here:
Author Profile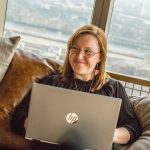 Blogger and Educator by Passion | Senior Online Media & PR Strategist at ClickDo Ltd. | Contributor to many Education, Business & Lifestyle Blogs in the United Kingdom & Germany | Summer Course Student at the London School of Journalism and Course Instructor at the SeekaHost University.