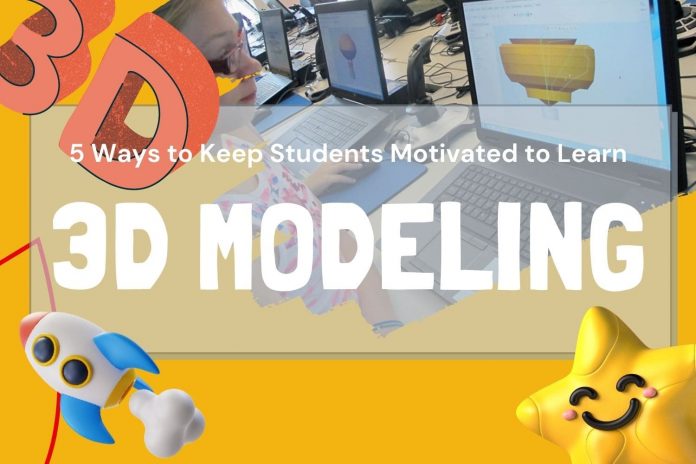 3D modelling is a technique in computer graphics for producing a 3-dimensional digital representation of any object or surface. Nowadays, the use of 3D models has increased a lot with a wide variety of software to use.
3D modelling finds uses in various industries such as engineering, movies, games, construction, education, and many more. In education, the use of 3D modelling is increasing because it has a lot of advantages.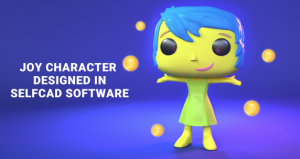 3D modelling is a new and attractive way of teaching and learning with the use of technology. Teachers and students can create 3D models of different objects to learn about their features or even animate them. Students like to watch and use 3D objects and models hence why it is vital for teaching staff to know how to use 3D modelling in class.
Online or digital 3D modelling has not yet been widely used in education and students mostly learn by using 2D models on their digital devices or for printing. With new technologies such as 3D printers and 3D modelling software emerging, schools can introduce such new concepts, if they have the necessary resources and the staff have been trained in the use.
3D modelling and printing can move objects out of the computer screen and into the real physical world, and then into the hands of students for inspection, analysis, and other processes.
Examples of how Teachers and Students can use 3D Modelling and 3D Printing
Chemistry students explore 3D prints of elements and molecules to investigate their structural properties.
Biology students can use 3D printers to print out models of cells, viruses, and other biological artefacts for a better understanding.
Anatomy students can print out 3D models of bones to learn basic anatomy.
Graphic design students can print out the 3D version of their drawings, templates, and different artworks.
Geography students can print out topography, demographic, or population maps.
Mathematics students can create 3D mathematics models to conceptualize their properties further.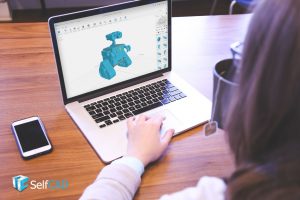 These are some ways teachers and students can use 3D modelling in class for better understanding. However, when using 3D modelling software with a digital device, students learn additional digital skills like computing, computer navigation, and basic coding for example.
To create 3D models with a computer, students and teachers will need 3D modelling software that offers digital tools for creating attractive 3D models.
There are many 3D modelling programs available, some paid and free versions, but not all are suitable or recommended for students of different ages or abilities. Before choosing a 3D modelling software for students, there are some factors teachers need to consider.
Factors to Consider Before Choosing a 3D Modelling Software for Students
Ease of use: Because students don't have experience in 3D modelling, it's essential to choose a 3D modelling software that they can get started with easily, like SelfCAD. With SelfCAD, the students can get started much more effortlessly, and within just a few weeks of learning, they can begin to create attractive models.
Ability to create both simple and complex models: Some of the available software is easy to use, but unfortunately, they do not allow users to create complex models. A good example is TinkerCAD. It is popular because the students can create basic models with ease, but designing complex models is challenging due to a lack of advanced features. However, it can still be used to help introduce 3D modelling to students, but if you want to create complex models, we recommend using SelfCAD.
The program should run on the cloud: Because it's complex and challenging to download and install. Hence having a program running on the cloud is advantageous, and if the program has both online and offline modes, it is even better so that students can access it from anywhere.
An all-in-one program is ideal: The students should not have to juggle between programs. For example, after designing their models, if they would like to slice or animate their objects, they should not have to switch to another program. This is important when working in the classroom setting.
These are some factors to consider before choosing a 3D modelling software for students because the software is an essential part of the whole 3D modelling learning experience; if the software is not easy to use and is not user-friendly, students will find it challenging to use as well as teachers.
5 Ways to Support Student Learning & Engagement with 3D Modelling
1. Improves Creativity

When planning any lesson, teachers can creatively use 3D modelling for any subject as mentioned previously. Students can design a specific model using 3D modelling software or they can animate them. They can even create fantasy characters or objects and design a scene to then present it in class. This can help improve their creativity.
2. Prepares Students for the Future
Learning how to design a specific model and even 3D print it is a skill that will be required in the near future. As 3D printing becomes more advanced, it will be accessible to many businesses to produce their own products. Learning how to design and print 3D models that are functional in the real world will enable students to learn the art of solving problems and finding solutions.
3. Improves Creative Thinking Skills
Because 3D modelling is more practical and involves one thinking out of the box in order to design a model from start to finish, it helps improve student's creativity. The students will also enjoy the lessons, and there will be no boredom at all as they test their models and compare them.
4. Makes Learning Fun
3D models will make learning fun because they will make the learning process exciting and attractive by empowering students to create something by themselves. Working in teams will make the process more interactive and social and competitions between teams offer additional excitement.
5. Creates Excitement
3D modelling offers students the ability to experience their project work hands-on. They learn practically, which creates both excitement and a better understanding of any subject and topic, encouraging students to not lose interest.
3D modelling makes the process of learning more attractive, and it helps students to engage in learning better. It can be used as a method of learning in all subjects of the curriculum and with most ability levels as long as students are computer literate and have basic computing skills.
Most 3D modelling software would therefore be suitable for children from key stage 1 onwards, but teachers will be required to be trained in using the software adequately with different year groups for the best learning outcomes and the schools will need to have adequate IT equipment for students.
There are no limits to enhancing student's creativity in the classroom with tools that help them express themselves and even collaborate online to create art work.
Author Profile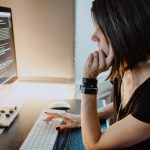 Shirley Owen is a blogger and writer who enjoys writing blogs on education, technology and general news. An avid reader, she follows all the latest news & developments to report on them through her articles.