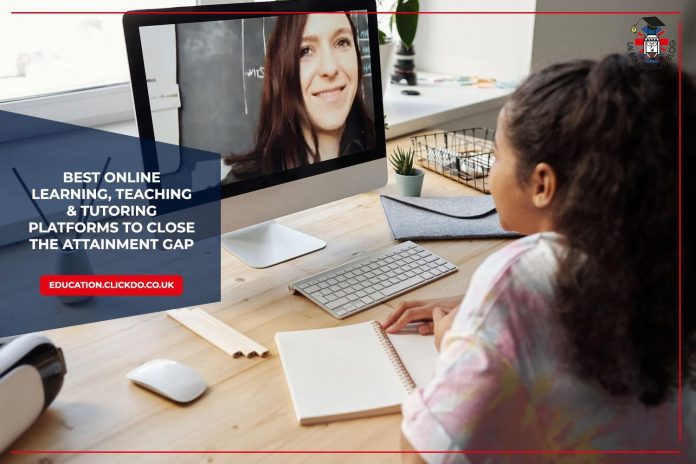 The pandemic has caused a paradigm shift in learning. Online learning and teaching from home are the new additional faces of education. Online learning has become more fun via video lectures and face-to-face virtual meetings and lessons.
Why should you learn from teachers in your immediate area when you can learn from the global leaders? Why cram textbooks, when there is a more immersive learning environment waiting for you?
There are new products for education every day and it is difficult to keep up with all of them. We are passionate about learning and education, that's why we compiled a curated list of online learning platforms and tutoring services that families can use to enhance home schooling and remote learning.
When children return to full-time in-school education they may still require additional support to catch up with what they have been missing out on academically. Families and educators can utilize the below education resources in the different academic subjects and areas of learning to narrow the attainment gap so that many children will not fail exams and tests post-pandemic and beyond.
Best for STEM
1. Khan Academy
Where could you be in 3 years if you used your phone for learning instead of distraction?

Download our mobile app and come back in 2025 to show us how far you've come😉https://t.co/SLcgGyCFGA https://t.co/It02smaBRo

— Khan Academy (@khanacademy) December 23, 2022
Cost: Free for Learners, Teachers, and Parents
Khan Academy is a free and non-profit organisation to provide a world-class education to everyone. Khan Academy is used in more than 190 countries with over 115 million registered users and nearly 20 million learners per month.
The content is created by experts and the lessons align with the K-12 standard curriculum. The platform gives teachers the ability to identify gaps in students' understanding, tailor instructions, and personalise their learning. The platform has a section for SEN education and information too.
Apart from covering all academic curricular subjects they also cover life skills like growth mindset and personal finance and provide career guidance. On the Khan Academy Kids YouTube channel with daily circle times primary school children can find engaging stories and more.
2. BYJU's
Cost: Free demo class available. Starting at £22/month for premium access
BYJU's is a comprehensive learning platform for school students aged 4-18 years. It provides highly personalised learning for STEM subjects delivered by the best teachers in India. There are more than 65 million global users of the platform.
With personalised learning programs, BYJU's attends to every student and reinforces the weaker topics. It also provides best-in-class conceptual clarity through visualization and teaching aids.
This is an Indian-based website and it appears that currently it is not accessible from Europe. But learning is still available via YouTube and other channels.
3. Chegg
Exciting news! We've teamed up with @DoorDash to add a FREE DashPass Student membership to Chegg Study Pack. Learn more about our new offer that makes it easier for you to stay fed while you study! https://t.co/ILz23JVs2R#LearnWithChegg pic.twitter.com/Uzg9QGRgEd

— Chegg (@Chegg) February 1, 2023
Cost: £6.95 per lesson or £30/month for regular classroom sessions.
Chegg is a great platform for learning a variety of subjects at a price that students can afford. It gives you the flexibility to choose either on-demand learning from a tutor or an hour-long virtual session with a live whiteboard.
The website has a stunning range of online books, study material, and flashcards. Also, Chegg has tutors that can help a student prepare for tests and navigate them in the college admission process. The math solver option is a remarkable feature that makes learning math simple.
4. Twinkl
Teacher: "Anyone have any questions?"

Class: "No"

Teacher: "Ok, off you go and get started then"

Class one minute later: pic.twitter.com/6gvaRVTcsn

— Twinkl Resources (@twinklresources) January 28, 2023
Cost: £6/month for a full subscription. Free teaching resources are also available.
Twinkl is an educational publishing company that takes the stress out of lesson planning. Passionate and experienced teachers on the platform create teaching tools, classroom activities, and lesson plans. These can be then downloaded as and when you need them.
The platform also provides educational games and activities to make learning fun for children. Twinkl is also making exciting strides into AR education material to augment immersive learning.
Find useful and certified STEM learning apps here:
Best for Languages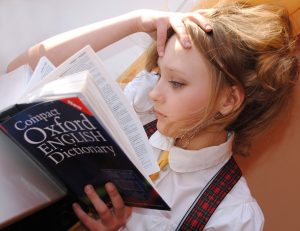 1. British Council
Cost: Free
The British Council is the 'gold-standard' when it comes to learning English. The LearnEnglish Kids platform supports students to practice English at home with online games, quizzes, and activities.
The world's English-teaching experts also have articles and videos for parents to aid their children in learning English, which are suitable for multilingual children with English as an additional language (EAL).
2. Duolingo
Okay, overachievers: You asked and we answered. https://t.co/nGoQ0yKfTc

— Duolingo (@duolingo) January 19, 2023
Cost: Free for a basic version. £5.99/month for Duolingo Plus.
Duolingo is a household name for learning a new language. It's a platform that is both fun and addictive. The gamification and bite-sized lessons make this platform effective and motivating. The mobile app lets you learn on-the-go, hassle-free.
The platform adapts to your learning style and improves quickly as you progress. According to a study, 34 hours of Duolingo are proven to be as effective as a semester at a university. Duolingo also offers language teachers to add students and share activities with them and track their progress. You can learn more about it here:
How to prepare for English tests with popular free language-learning apps
3. Busuu
The good news is, eventually you'll feel comfortable speaking a new language! pic.twitter.com/thRsxbMaj2

— Busuu (@Busuu) March 2, 2022
Cost: £8/month for the 6-month premium plan.
Busuu makes learning languages efficient via 100 lessons created by expert linguists. It uses machine learning (ML) technology for speech recognition and personalising study plans.
You can also get instant feedback or written and spoken lessons from native speakers. You can self-pace the learning on your desktop or your phone with the mobile app.
4. ThingLink
View this post on Instagram
Cost: Starting at £30/month for the premium classroom plan.
ThingLink is an online platform for the teacher to edit, annotate, and teach with images and videos. It also supports AR/VR content and 360-degree video teaching in real-time.
The intuitive interface lets you create interactive content in just three simple steps. The content can be distributed to students using the embedded link, which is perfect for language tutoring and teaching online.
5. VIPKid
Cost: $14 per hour on average for tutoring.
VIPKid aims to improve English learning in countries like China where public English education is limited. The grades taught are elementary to middle school.
There is no curriculum and no pedagogy and the main focus is to make the student enjoy learning English through the use of stories, books, materials and online activities as you deem fit. A virtual whiteboard is provided, but tutors are encouraged to work mostly visually through the webcam to communicate as much as possible in English.
Best for Computer Programming
1. Code.org
View this post on Instagram
Cost: Free
The platform has been rated the best free online platform for learning computer science. It has a wide array of coding resources for K-12 students categorized by subjects. If you're looking to begin computer coding and programming, this platform is pretty good for beginners, but it also offers advanced coding programs.
Code.org inspires students around the world and has 1.6 million experienced teachers. The platform is also available in 67 languages and in 180+ countries and offers an "hour of code" for students that simply want to familiarise themselves with coding and programming.
2. Code It!
Cost: Free
Another fun way to learn computer coding easily and playfully is with Code it! It clarifies basic programming concepts through interactive online courses, activities, and live web seminars. The platform is tailor-made for independent learning at home and use at school.
Code it! Brings practical learning to the table by letting you develop your own game and animation. The courses are designed for the age groups 9 and beyond and can be self-paced as the students progress.
3. Code Week
Cost: Free
Code Week aims to bring digital literacy to everyone at the grassroots level in an engaging way. People with little or no coding skills can get started with easy toolkits, learning material, lessons, and activities.
The courses are available in all EU languages across 180 countries. On top of that, the platform provides a list of online resources to learn and teach coding from home and for teachers.
4. Course Hero
Educators: our first free professional development course is around the corner! Join 2,500+ registrants in signing up: https://t.co/u7aTjwANwn

Earn 10 CEU credits for the Spring semester – starting with "Practices in Digital Pedagogy," led by @Jessifer of @HybridPed. #CourseHero pic.twitter.com/MNT52ADFWR

— Course Hero (@CourseHero) January 13, 2023
Cost: $25 per hour for tutoring on average.
Unlike some other tutoring companies in this field, Course Hero offers subject matter experts who do not necessarily have a degree in education or are a licensed teacher the opportunity to share their expert knowledge online. This is perfect for programmers and coders that have outstanding skills and want to share them with students in middle school or that are already at a post graduation level.
Apart from computer science, students can also study subjects like Mathematics, Statistics, Physical Sciences, Accountancy, Economics, Management Studies, and several more.
5. ClubZ Tutoring
Cost: £220 for four hours of tutoring.
ClubZ Tutoring finds the right match between the student and the tutor. Answer a few questions about your subjects, schedule, location, and availability to find expert teachers.
You can video chat with the tutors and check their certificates and credentials before finalizing them.
6. Minecraft Education Edition
We have a new name and a new logo: Minecraft Education! Our new look is about the future of learning: it's bright, it's fun, and it's blocky!

Thanks for being part of our journey. We are excited for this next chapter of game-based learning.

Full details: https://t.co/V5hxjPO2Os pic.twitter.com/gObwIKNe2B

— Minecraft Education (@PlayCraftLearn) January 20, 2023
Cost: $30 per download but schools use it and students can get free access from their school
Minecraft Education Edition has extended free resources to assist educators, students, and their families to explore immersive virtual worlds, participate in fun challenges and STEM (Science, Technology, Engineering, and Mathematics) learning and it teaches problem-solving and coding mainly with programming language Phython. You can download Minecraft Education Edition on Mac, iPad, Windows, Chromebook, and Android devices, and access a wide array of educational content.
If you're looking for ready to use ideas and lesson plans, you can browse the Education Category at Minecraft Marketplace or you can read more about it here.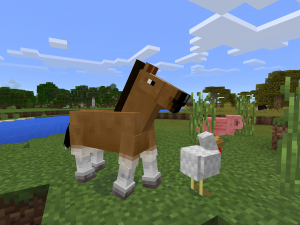 Best for Mathematics
1. Mindspark
What does an education accelerator (EA) look like? Our EAs are designed to challenge educators to think differently, develop new skills & solve your school's most persistent problems of practice.
Bring an EA to your area today:https://t.co/QaX4TQR4RJ#EducationAccelerator pic.twitter.com/X7fHRw7sIA

— MindSpark (@mymindspark) January 12, 2023
Cost: Free trial available. £8/month for a premium license.
Mindspark is a computer-based online tool that helps students learn and master math skills. The self-learning platform has foundation courses to develop conceptual understanding and customise a learning path.
Educators plan lessons and adopt effective pedagogy to aid learning. The platform also understands your learning capacity and calibrates according to it. Granular content, bite-sized lessons, and in-depth feedback enable real learning.
2. Better Explained
Cost: Free
Whether high school algebra or college-level calculus, BetterExplained uses visual explanations and comics to learn math. Students can learn complex math via thousands of clear and intuitive lessons on various topics.
This is the only platform in this list to use ADEPT (Analogy-Diagram-Example-Plain English-Technical Definition) methodology of learning. This helps you to get the conceptual clarity to learn math instead of simply memorising it.
3. Kahoot!
Cost: Free
Learning math through gamification is very effective. Kahoot is a game-based learning platform that has nearly 40 million monthly active users. The platform makes it easy for math teachers and tutors to create, discover, play, and share gamified lessons for all ages.
Deemed a powerful pedagogical experience, Kahoot is easy to use even for teachers with no tech knowledge. It also lets you create online video courses and tests with multiple-choice answers.
4. Learn4Life
Learn4Life gives students a jumpstart on their future with a mastery of in-demand skills. #ChangeYourStory

📖 https://t.co/6ehCBAqUeA pic.twitter.com/36YU5TbZ5m

— Learn4Life High Schools (@Learn4Life) December 8, 2022
Cost: $35 per hour for tutoring depending on the Math tutor.
Learn4Life provides a learning opportunity for students who are from more deprived sections of society by providing online math tutoring with specialist math teachers
Tutors have the responsibility of mentoring the student and providing them and their parents with updates by phone, email, and messaging services.
5. Matific
View this post on Instagram
Cost: Free for the trial period, but not clear how much the subscription fee is after trial ends.
Matific is a collection of online mathematics activities suitable for K-6 students aligned to their local curriculum, it enables problem solving and critical thinking through discovery and is academically proven to improve test scores and to reduce anxiety in math learning.
Students can use the math activities at school and at home, but they can also get access to a personalised digital path where the activities are automatically adjusted to their math learning levels.
See more math learning apps here:
Best for Technology
1. Stanford Engineering Everywhere (SEE)
Cost: Free for all
What is better than learning engineering from one of the best universities in the world? Nothing! SEE expands the Stanford experience to tutors and adult students without any additional charges. There are more than 150 courses offered in various streams of engineering.
SEE gives you the flexibility to stream or download the complete lecture videos on your PC or mobile phones. You can access, adapt, or reuse the official Stanford course material, syllabi, handouts, and exams for free.
2. edX
If you're ready for a change — but the idea of adding another commitment to your schedule has you like 😳 — it's time to explore boot camps with edX. Here's how we support busy learners like you: https://t.co/4lhJeY1rSp#edXTaughtMe 💡 pic.twitter.com/T8Plm7WbvA

— edX (@edXOnline) December 1, 2022
Cost: Free courses available. Fee required for a verified certificate
Deemed the best place to learn about technology, edX provides thousands of courses in various streams of technology. The catalogue consists of "verified" courses from top universities around the world like Princeton, Harvard, and MIT.
Most courses are self-paced and align with the latest syllabi. You can also get a verified certificate for a nominal price on completion of the course requirements. Learning via edX is fun and interactive with live forums, video lectures, examinations, and peer-to-peer collaboration.
3. Udemy
Cost: Varies depending on the course being undertaken
Udemy offers the world's largest selection of courses with 150,000 online video courses including technology and engineering. You can learn at your own pace from top instructors and industry experts around the world.
The company cares about its students and offers the instructors advice on the quality of learning. With adaptive learning, you can use Udemy to improve your overall learning experience.
4. Canvas LMS (Learning Management System)
Students and faculty are evolving their preferences for how they would like higher education courses to be taught. Now's the time to build on the successes of the shift to online learning during the pandemic. Read the study: https://t.co/ZkoBA3oOjL#EdChat #EdTech

— Instructure (@Instructure) January 4, 2023
Cost: Free account and live demo available
Canvas LMS is a platform that offers to simplify teaching and elevate learning for your students, keeping track of their learning tasks online. Teachers or tutors can create or import courses, personalise learning, and issue grade-books. The platform also lets you grade students online and provides a stunning quizzing tool.
Admin features and tools like calendar, scheduler, grade-book, and multiple grading periods making teaching simple. Canvas LMS has state-of-the-art collaborative tools and SIS integration for easily managing the account.
5. Explain Everything
Students and faculty are evolving their preferences for how they would like higher education courses to be taught. Now's the time to build on the successes of the shift to online learning during the pandemic. Read the study: https://t.co/ZkoBA3oOjL#EdChat #EdTech

— Instructure (@Instructure) January 4, 2023
Price: Free for all users
It is an easy-to-use design, screen-casting, and digital interactive whiteboard app with real-time collaboration. The platform lets you collaborate, record, animate, and annotate to create an immersive learning environment.
With Explain Everything students and teachers can reflect upon knowledge building, assess the process of learning, and share their thinking. It also provides stunning animations and simple cartoons to grab the attention of young learners.
6. Teachable
Cost: £20/month for an annual subscription.
Teachable is a great online course platform for educators to host their lessons. It's an all-in-one platform that can be used for creating online courses and to host a coaching session.
The platform makes sharing knowledge easy even for teachers with no-tech skills. You can also personalise and curate your course material via the platform's customization tools.
7. Nearpod
#NearpodTip: Make your Nearpod lessons even more engaging with our 👆 Drag & Drop👇 activities! 💙

🌟 Add as a bell ringer or exit ticket
✅ Get feedback about specific topics
🛠️ Build classroom community

Check out the collection or create your own 👉 https://t.co/6kUeO60daf pic.twitter.com/hbXPixEhYE

— Nearpod (@nearpod) January 27, 2023
Cost: Free to sign up. Custom pricing starting at £9/month
Nearpod is an online software to create courses with interactive and informative activities. Nearpod uses the latest pedagogy, content, lesson plans and technology to transform the way of teaching and maximise active learning.
Teachers can create engaging lessons with interactive features like sway, 3D objects, poll, VR, audio, etc. The platform also lets you host webinars and online lessons for both students and their parents.
What To Do Next?
The list is full of various platforms for online learning, online teaching and online tutoring. We understand that you're spoilt for choice. So how do you choose which one is best? Every student, tutor and teacher is unique and requires a different approach, hence it's all about finding the right platform and service that serves your purpose best.
Find more fun and free online games and online teaching and tutoring platforms on the UK Education Blog and be smart about which online learning, teaching and tutoring resources you use.
Disclaimer: the information provided in this post is subject to change and was correct at the time of publication. 
Author Profile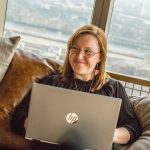 Blogger and Educator by Passion | Senior Online Media & PR Strategist at ClickDo Ltd. | Contributor to many Education, Business & Lifestyle Blogs in the United Kingdom & Germany | Summer Course Student at the London School of Journalism and Course Instructor at the SeekaHost University.