In mid-2019, amidst the media glare on all things Brexit, there was a move by the UK government aimed at reaching kids from less privileged sections of society.
Research into learning development showed that children who have a learning deficiency or delay of 4 months at the age of 5 when they begin formal schooling are over one and half years behind their peers by the age of 11.
To bridge this divide, Children and Families Minister Kemi Badenoch announced in late July a competition to develop apps that would allow children to learn faster, aimed at significantly reducing the illiteracy rate by 2028. The recommended learning apps by the Department of Education guide parents to use high-quality educational apps that have been approved by education experts.
With the current isolation measures in place due to the Coronavirus pandemic, these learning apps can also be a useful tool for any family to fill the literacy learning gap.
Benefits Of Apps For Early Learning and Home Learning
With the current isolation measures in place due to the Coronavirus pandemic, these learning apps can also be a useful tool for any family to fill the literacy learning gap.
Learning Through Gameplay
It is easy to make a child interested in something happening on a screen. Animations, songs and funny voices make learning a fun activity. Such online reading games are a handy addition to traditional textbooks. However, they should not be played by young children on their own. Adults will have to provide guidance and repeat letter sounds, words or explain what to look out for, to say letter sounds out loud etc. Therefore, they shouldn't be used to just occupy the child with something. They only achieve a learning effect through interaction.
Immersive Experience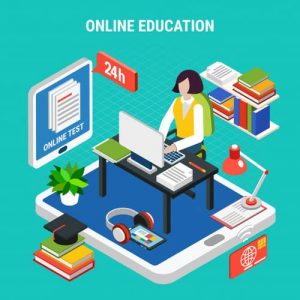 Conventional teaching is not always interactive. Students are expected to learn more independently the older they get. However, a big part of learning is any form of interaction and communication and this can be done in different ways. It can be implemented by a virtual assistant making immersive early years tutoring possible at no extra cost, a nanny, tutor or babysitter that can do the online games with the child or of course the parents and teachers themselves. During the isolation period, the virtual assistant or online tutor would obviously be the ideal choice.
Individualised Pedagogy
The advantage of learning apps is that the learning itself can be perfectly tailored to suit a child's needs and abilities. In a standardized curriculum, customization and differentiation are difficult to implement. Most learning apps assess the student's progress and take the activity to the next level when they are ready for the challenge.
During the isolation period introduced by the UK government, many online learning apps and platforms offer free access to families. Use this time to test and trial such apps to find out which ones suit your child best.
Hungry Little Minds Certified And Recommended Apps
Enjoy Online Learning at Home With High-Quality Educational Apps
All of these apps are easy to operate and have minimum navigation layers. They are both educational and contain fun elements that make young children play and learn in one go. Moreover, all of them are safe to use and contain internal timers for limited screen time.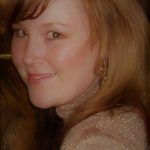 Blogger, content writer and strategist
As an educator, blogger and content writer I have developed a great interest in e-learning, education technology, the digital economy and media. I regularly write for and manage various blogs and work for digital marketing agency ClickDo.