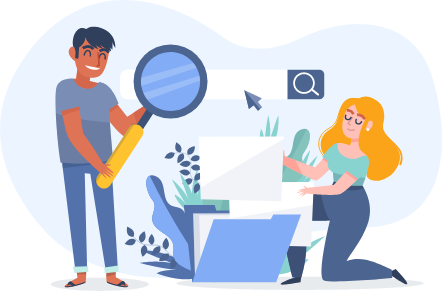 Many are currently asking questions like "which online games can I play when bored" or "which free online games can I play with my children?". Whenever the whole family or household is at home online gaming comes to mind, especially among the younger generation.
So, it is vital for a parent or carer to know about the quality and adequate use of online games you can find on the internet.
Did you know that according to scientific research, the most intense phase of learning takes place up to the age of eight years? Brain development takes place throughout life, but pre-primary learning is the backbone of every child's later development.
How can Online Games & Apps contribute to your Child's Learning?
The simplest answer is by "playing together".
Researchers, educators, and parents across the world are now realizing the importance of play as a key driver in enhancing learning and holistic development for children.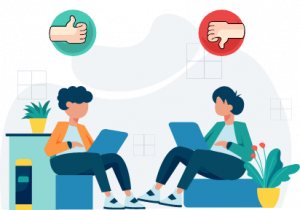 It is a challenge for parents to keep their children engaged and think of games and play-based activities at home as they're obviously not trained to do so. This is especially true for the use of digital devices and online activities while these have only emerged over the last couple of years.
There are now thousands of free and paid online games and mobile apps that offer engaging and challenging content to keep you and your child occupied for hours!
But many parents are worried that video games, mobile games, or online games are a waste of time, addictive, and limiting their child's development.
Believe it or not, there are several cognitive benefits that online games offer to not only children but also adults as previous research shows.
Online games & Apps can:
Improve spatial attention
Help cope with learning challenges like dyslexia
Enhance multitasking abilities
Improve concentration, focus, and memory
Enhance hand-eye coordination
Aid in developing creativity, problem-solving skills, and out-of-the-box learning
Help kids with academic learning.
Whether its math, science, technology, engineering, language, general knowledge, logic, strategy, art, creativity, or just plain fun, our listed free online games are sure to open up a world of fun, learning, and excitement for your little ones and your whole family.
The online games listed below have been selected by our editorial team based on their reviews and ratings by industry experts. The information provided was correct at the time of publication but may be subject to change.
Best free Online Games & Apps that you and your child can play together while at home:
Games & Apps for Mathematics
Math and numbers can be overwhelming for both kids and adults. However, with some of these recommended number online games, math becomes fun, easy, and enjoyable.
Games & Apps for General Knowledge
Most kids despise reading encyclopaedias. They find them boring and intimidating. If you are looking to enhance your child's general knowledge, then the following best online games are the solution that you are looking for:
Here are some other trivia online games for free to get you started:
Quizzland– Trivia Questions & Answers
Trivia Crack 2
Trivial Quiz – The Pursuit of Knowledge
Trivial World Quiz Pursuit
Games & Apps for Science/STEM
Science is much more than a combination of Physics, Chemistry, and Biology lessons in thick and intimidating textbooks. Science is igniting a child's natural curiosity. It is experimenting, goofing around, exploring, discovering, and learning all rolled into one. These free games are sure to ignite the scientist in your youngster and you:
Games & Apps for Art
Who would've thought that mobile applications and websites can help children boost their imagination and inclination toward art? If you want your kid to go the Picasso or Van Gogh way, the below listed online games available for free are your way forward:
Games & Apps for Creative Skills
One of the biggest problems related to conventional education is the lack of creative and outside-the-box thinking! Children lose the ability to harness their natural curiosity, ask questions, or brainstorm to find new ideas. These recommended online games are known to kindle the creativity quotient in your kid:
With SeekaHost you can now get exclusive Minecraft Server Hosting, allowing you to invite friends and even play for free! Check it out!
Games & Apps for Coding
Steve Jobs once said, "Everybody should learn to program a computer because it teaches you how to think." Yes, coding is the new English and every little kid should definitely learn how to code. And these coding online games are free and the most interactive way of introducing your child to the fascinating world of programming:
Games & Apps for Logic Thinking/Problem Solving
Good and sound logical thinking coupled with critical analysis is the backbone for all problem solving and learning skills. Unfortunately, classrooms teach children the much-needed skill of logical thinking only partly. If you are looking to improve your child's logical thinking abilities, these online games are the perfect way to start:
Games & Apps for Strategy Skills
Strategic thinking is an essential skill for youngsters as it helps them develop problem-solving abilities, confidence, and better decision-making techniques. Along with classic games like Chess and Mastermind, there are also several escape games available online for free, which are ideal to teach strategic thinking to youngsters from 7+ years.
Games & Apps for Language Learning
Ever wondered how little kids pick up words so easily? According to researchers at MIT In the United States, the ideal time to learn a new language like a native speaker is by the age of 10.
Children under the age of 10 have more innate abilities to absorb the nuances of learning not just one, but many new languages. Here are some great games to ensure your child learns an additional language easily (these are suitable for children that can read):
Games & Apps for General Fun
Sometimes it is necessary to just play games without learning. It's the family bonding that takes place over laughter and happiness which is equally important for your child's development!
Remember that games should bring the family closer together instead of isolating them even more.
Further Reading On Our Blog