Enabling technology in the classroom has been one of the most significant changes witnessed in the education sector in recent years. Technology does not only change the way students interact with their teachers but also how they learn and communicate with their peers. Preparing students for exams and the digital age by using educational technology can tick many boxes as an English teacher.
However, you must ensure you use the best-rated and resourceful online products out there to secure ideal learning outcomes for your students. Some of which might require a monthly or annual subscription including fees for school access, but most schools will be happy to pay if they offer good value for their setting.
Therefore, we have compiled a list of the top-rated 10 Ed Tech products currently on the market for English teachers.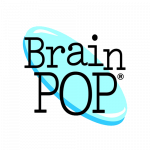 This online platform offers over one thousand animated games, short movies and learning materials for students of all ages. Subjects like English, Mathematics, Social Studies and more are covered here and for English language learning they offer a "proficiency-based English language learning program appropriate for all ages" called BrainPop ELL.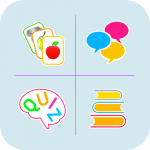 It is an iOS application specifically made for English Teachers. It features lesson plan templates, interactive whiteboards, grammar structures, practice exercises, student registers, student tracking, and flashcards.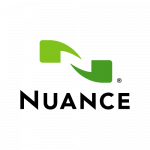 This voice recognition application is easy to use and allows your students to talk and instantly turn this into written text content, which they can use for stories, articles, blog posts or email messages on other digital devices like the iPad. They offer solutions for educational settings like products for dyslexic children or students with disabilities.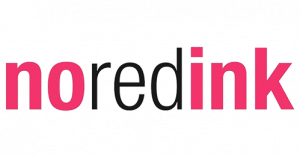 The product assists students in improving their writing/grammar skills through the analysis of sentences from their popular friends, celebrities and personal interests.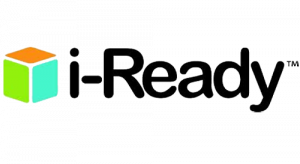 It combines adaptive diagnostics with online teacher-led instructions for powerful assessments and insights in reading to address students' needs. Students can complete instructional lessons on their own at home.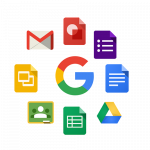 This is online software which is free and includes calendars, productivity tools and e-mail for collaborative learning anywhere, anytime.  It is safe and quite popular as it's easy to adapt to any curriculum of learning.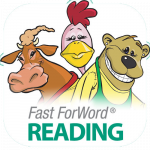 It is an online reading intervention product which uses principles of neuroplasticity (capability of the brain to improve and restructure) to treat the real cause of reading and language difficulties. It's a solution designed for K-12 intervention, at-home intervention, or clinical support intervention.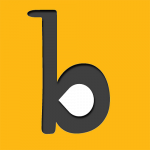 A "canvas creation" which is cloud-based and helps teachers, students and other school staff to easily create and share presentations, digital stories and more.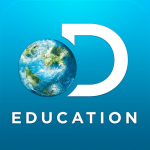 An online teaching platform for primary schools suitable from Early Years to Year 6, covering all pupils abilities and curriculum areas. It's updated with new, current resources every week, like news, videos, games/activities and stories. There is an English section with a vocabulary, phonics and handwriting focus.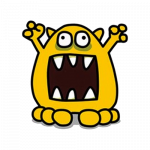 A collection of interactive games and activities, learning tools, and online primary school resources to help you teach every subject, including English and literacy, phonics from Early Years through Key Stage 1 and 2.
The Advantages of Ed Tech Products
1. More Interactive Experiences
By using technology students and teachers have the ability to get into the subject which they are learning about. One can use simulations, videos, and games to ensure that the students are not just excited with what they are doing but also fully grasping new concepts.
2. Source of Unlimited Resources
Answers to any query that one has can be found with the touch of a button using smartphones, tablets, computers and the internet with e-safety procedures in place, monitored by the teachers.
3. Required Future Skills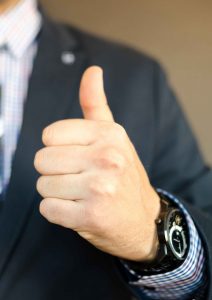 Technology is dominated by businesses and the whole workforce. If technology is not used or implemented in classrooms, then we will not have a prepared generation of students with adequate digital skills needed for employment and general life tasks.
4. Saves Precious Resources
The most overlooked gain of the use of technology is the number of resources that can be saved. Assignments, books, and other things need materials like paper to be executed. The number of such resources will be greatly cut down when they are digitized.
5. Instantly Updated Information
We are aware of items that need constant change and when this occurs, educational resources like textbooks will have to be updated. This is easy to do with technology and offers cheaper and faster ways of updating compared to all books and resources having to be replaced.
6. No Heavy Backpacks
The higher in education that one gets, the more materials one is required to bring each day. However, now you can have it all online stored in a cloud or on your individual notebook.
The Disadvantages of Ed Tech Products
1. It is a Distraction
Distraction is the largest problem that one has when using technology in education. There is access to great educational resources though useless and time-wasting information like videos and games can also be easily accessed. E-safety and limited access for students is a key factor here for every school to consider.
2. Inappropriate Access
The Internet has a wealth of wonderful information which easily overshadows the number of harmful information. Hateful contents, pornographic materials, and violence can potentially be seen by the student and the school has to prevent this from happening by establishing a clear e-safety policy that every teacher and student follows at all times.
3. Very Expensive to be Up To Date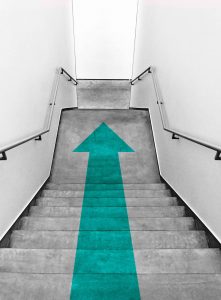 It is true that to be up to date and have the newest technology can be costly. Public schools might struggle with funding the latest ed-tech, but often government funds help here. Less affluent parents could find it difficult to provide their children with the technology they can access at school.
4. Hinders Basic Skills
There is the automation of just about everything in technology. Instead of understanding and learning, one can use their phone to solve a problem. The students need to retain the ability to think for themselves and find their own solutions.
5. Fake information on the internet
Children can come across untrue or false information online. This can be a problem where education is concerned as to when students seek answers to their questions. Schools are responsible for monitoring student's internet searches and providing them with a skillset to identify and filter false from justified information.
All the Ed Tech products mentioned here help to improve competency in reading, with literacy skills including vocabulary, fluency, and comprehension. Additionally, the students will learn how to use such applications safely and competently to enhance their own learning experience. Learn more about e-safety here.
Author Profile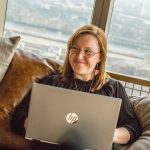 Blogger and Educator by Passion | Senior Online Media & PR Strategist at ClickDo Ltd. | Contributor to many Education, Business & Lifestyle Blogs in the United Kingdom & Germany | Summer Course Student at the London School of Journalism and Course Instructor at the SeekaHost University.