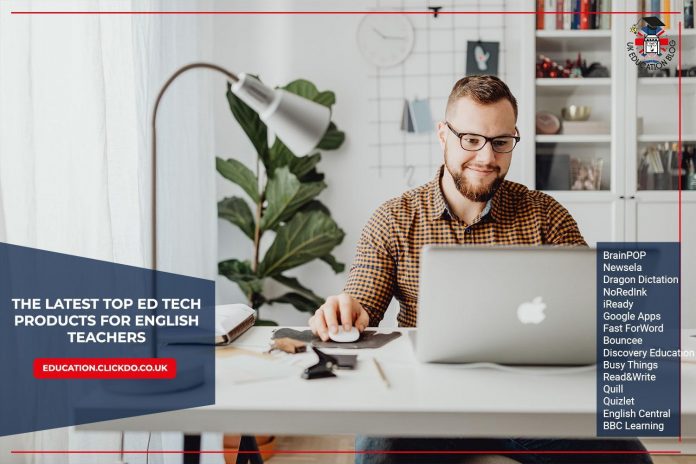 Enabling technology in the classroom has been one of the most significant changes witnessed in the education sector in recent years.
Technology does not only change the way students interact with their teachers but also how they learn and communicate with their peers. Preparing students for exams and the digital age by using educational technology can tick many boxes as an English teacher.
However, you must ensure you use the best-rated and resourceful online solutions and EdTech products out there to secure ideal learning outcomes for your students.
Some of these might require a monthly or annual subscription including fees for school access, but most schools will be happy to pay if they offer good value for their setting.
Therefore, we have compiled a list of the top-rated 15 Ed Tech products and solutions currently on the market for English teachers.
Disclaimer: all app details listed are based on the latest information available at the time this post was published. 
Exciting new math topics, a little something about the Big Bang, and more! 💥 https://t.co/q2lVBnCJzq pic.twitter.com/17UY4n5WC7

— BrainPOP (@brainpop) January 18, 2023
Age Range: 3-18 years old
Price: Subscription-based. 
(Depends on the type of user and plan)
BrainPop is an eLearning platform that offers animated content to support teaching and learning. 
It can be used by schools, homeschoolers, and educators globally. 
The best part of using BrainPop for your class is that it makes learning fun and interactive.
Key Features:
Offers animated, engaging videos on a wide range of topics that are sorted into units.

Comes with quizzes and interactive games to reinforce learning.

Teachers can get pre-made lesson plans and activities for their classes.

Has a vast library of resources that includes articles, movies, and quizzes.

Allows teachers to give customizable assessments and provides access to robust reporting tools.

Get access to a virtual community of teachers and educators from across the globe.

Offers comprehensive curriculum aligned with US state standards and also suitable for international coursework standards.

Teachers can get personalised recommendations based on student progress.

Available in multiple languages.

Also offers a set of parent resources and tools to support at-home learning.
2. Newsela
Join thousands of educators in taking instruction to the next level in 2023. Get up to speed on Newsela in 5 minutes or less with our Getting Started Welcome Kit.

Click below to begin.👇
💻 ➡️ https://t.co/OpwygTvkQR

— Newsela (@Newsela) January 18, 2023
Age Range: K-12 students
Price: Free; Upgrade available for unique needs and you can contact support for the pricing.
Newsela is a digital learning platform that provides students with access to a vast library of non-fiction articles. But that's not all. Newsela offers articles written at five different reading levels. 
Thus, it offers a personalised reading experience for students. And it further helps them improve their literacy skills and deepen their understanding of various subjects.
Key Features:
Features a vast library of freely accessible non-fiction articles written at five different reading levels.

Personalises the reading experience based on the student's English reading proficiency.

Offers real-world context and articles based on current events.

Quizzes and assessments are embedded into the platform which helps teachers track progress.

It offers a unique set of instructional materials for teachers which can help leverage the platform in the best way. 

Can be integrated with third-party tools and platforms like Google Classroom and other LMS platforms.

Has a robust search function and cross-curricular content.

Covers content in not just English language arts, but also in science, social studies, and even Spanish content.

Has annotation and discussion tools that can foster critical thinking skills in learners.
3. Dragon Dictation
Age Range: All ages
Price: Free
Dragon Dictation is a speech recognition software developed by Nuance Communications. The tool allows users to convert spoken words into written text. 
It is a useful tool for those who have difficulty typing or prefer speaking to writing. In an educational context, the tool promotes learning among those with disabilities and impairments that hinder regular learning.
Key Features:
The speech recognition technology used is very accurate

The voice-to-text transcription happens in real-time

Offers customizable speech recognition profiles for individual users

Supports multiple languages, including English, French, German, Italian, and Spanish

Can be integrated and used alongside popular platforms such as Facebook, Twitter, and Email

The transcribed text can be easily edited and formatted as per the need. Supports formatting and punctuation using voice commands too.

The dictated text can be saved and even shared with others. 

Teachers can dictate lesson plans, syllabi, and more with extreme precision. Also, allows grading assessments using voice commands and leaving detailed feedback for students to improve upon.
4. NoRedInk
Want a manageable, engaging #essay assignment for your #HighSchool students? Here are three great options: https://t.co/4SheAm9gOs pic.twitter.com/hOVC8mqPNe

— NoRedInk (@noredink) August 16, 2022
Age Range: Everyone
Price: Free to get started. 
You can request a quote for NoRedInk Premium
NoR edInk is a steadfast tool that helps students (or anyone for that matter!) improve their writing and grammar skills. 
It offers personalised instructions and feedback through adaptive assessments and interactive lessons.
Key Features:
Offers personalised instructions based on students' writing and grammar proficiency.

Has adaptive assessments for tracking student progress using growth reports and grade books. 

Has exercises and activities that align with various national and internal curricula and standards. 

Comes with interactive lessons and exercises to help learn faster and more.

Provides creative writing prompts and immersive activities that can be used for practising writing skills.

Gives real-time feedback based on grammar rules and writing conventions

Can be integrated with LMS platforms like Google Classroom, Schoology and Canvas (Available in the premium version)

Has a set of collaboration tools for peer review and teacher feedback
5. iReady
Engaging students in their learning is essential to nurturing a growth mindset and supporting student success. #iReady empowers students to take ownership of their learning and get excited about their progress and growth.#ImpactIsOurPurpose #ImpactIsOwnership pic.twitter.com/7lx9eylHvK

— CurriculumAssociates (@CurriculumAssoc) January 11, 2023
Age Range: K-8 students
Price: Fill out a form to request a quote and place an order
i-Ready is a comprehensive online learning platform that is designed to support educators with resources, tools, and research. It focuses on two main subjects: English and Mathematics. 
Key Features:
Offers personalised instruction and assessments which helps students build essential skills and reach their true potential.

Has two products – iReady Learning which offers instructional resources for educators and iReady Assessment which offers a collection of assessments for all grade levels.

Offers real-time, data-driven insights that help steer the direction of teaching to support student growth

Access to a comprehensive library of resources and tools

Integrates and works well with several LMS platforms

Collaboration tools for teacher-student and peer-to-peer interaction

Teachers can engage with a global community of educators online and share and learn about effective teaching methods.
6. Google Apps for Education
Age Range:
All ages
Price: Free 
Google Apps for Education is a suite of productivity and communication tools especially curated for schools and educational institutions. 
It includes all the general Google apps and platforms which English teachers can use for making their lessons more engaging and impactful.
Key Tools:
Gmail for safe and reliable email communication.

Google Drive for storing documents, spreadsheets, and presentations on the cloud.

Google Calendar for scheduling classes and study sessions.

Google Classroom for conducting virtual classes, allotting and collecting assignments

Google Sites for building and publishing eLearning sites.

Google Forms for taking assessments, quizzes, tests, and conducting surveys.

Google Slides for multimedia presentations that can be created and accessed on the glow.

Google Drawings for making diagrams, charts, and graphics.

Google Jamboard for brainstorming with students.

Google Meet for virtual meetings.
Key Features
Ease of use as almost everyone is comfortable using the G-suite of services.

No data privacy concerns as information is transmitted and stored confidentially.

All features are available for free on any Internet-connected device. Institutions can contact support for quotes if they need premium services.
7. Fast ForWord
Age Range:
K-12 students (especially those with language-based learning challenges)
Price: Subscription-based
Fast ForWord is a series of online educational games and exercises for English learning. The games and exercises are designed to improve the student's language and reading skills. 
It is backed by scientific research and evidence-based methods, which help students build the skills necessary for academic success.
Key Features:
It is based on an evidence-based language and reading improvement program.

The games are interactive and engaging, which makes learning fun.

Claims to deliver 1 to 2 years of gain 40 to 60 hours of use.

Especially useful for those struggling with reading, dyslexic learners, and students learning English as a second language.

Students receive real-time feedback from virtual reading tutors and can see the areas where they need the most improvement. 

Easy and on-demand onboarding videos and guides for teachers

Teachers can see reports and reading improvements for individual students as well as the entire class.
8. Bouncee
View this post on Instagram
Age Range: Everyone
Price: Free, with optional in-app purchases
Bouncee is an online canvas of sorts created by Capstone. It is a platform for young children and teachers to create presentations and other types of digital content. It also offers a variety of educational games, videos, and fun activities. 
Key Features:
Contains several age-appropriate, educational games and activities

Offers engaging videos and storytelling which can help teachers capture young children's attention

Offers a personalised learning experience that is based on one's individual skill and capability.

Has fun and interactive virtual worlds which promote exploration and discovery.

Comes with a suite of reliable parental controls and monitoring tools

Integration with other popular children's educational apps and services like Google Classroom and MS Office 365, 

Safe and secure platform for kids to learn and play

Available on multiple platforms, including iOS and Android devices.
9. Discovery Education
Age Range: K-12 students
Price: Subscription-based
Discovery Education is a digital learning platform with educational resources and tools for both teachers and students. It includes video content, interactive simulations, virtual field trips, and more, all designed to support and enhance classroom instruction.
Key Features:
Offers access to 200,000+ digital assets.

Virtual field trips, interactive simulations, and other vetted and curated content

Tools for creating and sharing custom lessons and activities with Quiz and Studio sections.

Aligned to national and international standards for curriculum design and instruction.

Offers options to customise and personalise the platform to unique institutional needs.

Available on multiple platforms, including desktops, laptops, and mobile devices.

Toolkits, on-demand sessions, and live events for teachers to attend.

Access to a global network of educators which serves as a source of inspiration and a platform to share best practices.
10. Busy Things
View this post on Instagram
Age Range: Children ages 3-11
Price: Subscription-based (free trial available)
Busy Things is a one-stop digital platform for children, offering educational games, activities, and resources to support learning and development. 
It offers activities and games designed to be fun and engaging for kids along with resources that can be used by schools, teachers, and parents to make learning fun.
Key Features:
Engaging and interactive resources to capture children's attention and interest.

Aligned to the UK national curriculum for primary schools. The content is also mapped for Australian and Scottish curricula

Teachers can monitor and manage student accounts.

Available on multiple platforms, including desktops, laptops, and mobiles.

Free and paid apps that gamify learning are available for iOS, Android, and desktops.

Offers downloadable PDFs and video guides for teachers for free.
11. Read&Write
We know you're always looking to get the best out of your #EdTech.

In this how-to series, hear from Read&Write users as they demo their favourite ways to use the literacy toolbar: https://t.co/cji8AGnsFO

First up, see how the Audio Maker tool can provide a helpful study aid. pic.twitter.com/7likczZRbg

— Texthelp (@texthelp) February 1, 2023
Age range: All ages
Price: Subscription-based, starting at $9.99 per user per month
Read&Write is a literacy support tool, which offers text-to-speech and dictation services, specially designed for those with dyslexia and literacy difficulties. It is also ideal for those who have English as a second language. 
Over 20 million people from across the globe use it for reading, writing, and studying.
Key features:
Text-to-speech functionality is available in over 40 languages. And it offers natural-sounding voices for reading aloud. 

Word predictions and spelling suggestions help improve writing and find the right vocabulary.

Also offers highlighting and annotation tools. It works on PDFs and webpages, allowing users to take notes and track important information.

It has an audio maker that converts written text to MP3 files. 

Visual learners are supported by its picture dictionary.

Organising information and creating mind maps is possible with the fact mapper feature.

Offers translation into over 100 languages, which is ideal for multilingual users.

Read&Write also offers an extension for Google Chrome extension and an add-in for Microsoft Office.
12. Quill
Are you brand-new to Quill or in need of a refresher? Join our professional learning webinars to learn how to implement Quill in your classes this school year! https://t.co/orSwpUl06L #edchat #teaching pic.twitter.com/Nyct3KXLjf

— Quill.org (@Quill_org) July 25, 2022
Age range: K-12 students
Price: Free
Quill is an EdTech platform offering writing activities and assessments for K-12 students. 
It helps improve students' writing skills, primarily by providing instant feedback on grammar, style, and organisation.
Key features:
Offers a vast collection of writing activities for a wide range of topics and genres including persuasive writing, creative writing, and more.

Instant feedback that lets students learn right while they are writing.

Multiple writing modes, like multiple choice, short answer, and essay, challenge students while keeping them engaged.

Teachers can track student progress and growth in writing ability over time.

Can be integrated with Google Classroom, which lets teachers assign and grade writing activities.

Comes with a teacher dashboard for managing classes, assignments, and student progress.

Reporting system includes detailed individual performance reports as well as reports for the whole class.

Completed writing activities can be saved and shared, thus, promoting peer feedback and showcasing. 

Teachers can customise writing activities based on the unique needs of students or classes.
13. Quizlet
View this post on Instagram
Age range: All ages
Price: Free, with optional premium features
Quizlet is a popular eLearning platform offering an assortment of study tools and games. These help students learn and memorise information pertaining to language learning, science, history, and more.
Key features:
Access to a huge library of study materials created by educators and the Quizlet.

Make studying fun and engaging with interactive games and activities.

Teachers can create custom study sets and share them with students or even other Quizlet users.

Can be integrated with Google Classroom which aids in assigning tasks and tracking progress. 

Offers a text-to-speech feature for terms, definitions, and questions.

Performance statistics can be monitored for individuals as well as study sets.

Comes with an offline study mode that lets students access study materials without the Internet.

Study materials can be enhanced by adding images, audio, and videos. 

The Collaborative study mode lets students study with peers in real-time.

Quizlet can be accessed from any device including smartphones, tablets, and computers.
14. English Central
How do you use numbers in English? Cardinal numbers tell 'how many' of something. They show quantity. Ordinal numbers tell the order, position, or the rank of something.#EnglishCentral #LearnEnglish #grammar pic.twitter.com/IGhVMsWwnp

— EnglishCentral (@EnglishCentral1) February 1, 2023
Age range: All ages
Price: Subscription-based
English Central is an eLearning platform designed especially for English language instruction. 
It offers interactive video-based lessons, activities, and assessments for improving speaking, listening, reading, and writing skills.
Key features:
Offers video-based lessons featuring authentic content which makes learning fun and entertaining.

Teachers can customise the lesson plans and assessments based on their class's specific needs.

Students can track their progress in real-time progress tracking and also get immediate feedback.

English Central leverages adaptive technology which offers personalised learning.

English Central can be easily accessed from any Internet-connected device

Videos are recommended based on users' interests and their language proficiency level.

Users can go live and have 1-on-1 conversations with tutors. 
15. BBC Learning English
View this post on Instagram
Age range: All ages
Price: Free
BBC Learning English is a digital platform offering resources and activities to help English language learners. 
It lets users improve their speaking, listening, reading, and writing skills. And covers a variety of topics, including news, culture, and everyday life.
Key features:
A huge pool of resources including audio and video content, articles, quizzes, and interactive activities.

A wide variety of topics from everyday life make it relevant for users. 

Uses informative and engaging news broadcasts and interviews to help improve listening and speaking skills. 

Activities and quizzes provide instant feedback.

Helps improve overall language proficiency with a deep focus on pronunciation and grammar. 

Offers lesson plans and classroom activity ideas for teachers

A user-friendly interface that makes it easy to use for learners of all ages. 

The BBC Learning English newsletter provides weekly updates and new content.

Can be easily used in conjunction with other language-learning tools
The Advantages of Ed Tech Products
1. More Interactive Experiences
By using technology students and teachers have the ability to get into the subject which they are learning about. One can use simulations, videos, and games to ensure that the students are not just excited with what they are doing but also fully grasping new concepts.
2. Source of Unlimited Resources
Answers to any query that one has can be found with the touch of a button using smartphones, tablets, computers, and the internet with e-safety procedures in place, monitored by the teachers.
3. Required Future Skills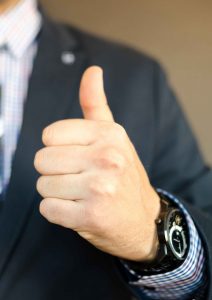 Technology is dominated by businesses and the whole workforce. If technology is not used or implemented in classrooms, then we will not have a prepared generation of students with adequate digital skills needed for employment and general life tasks.
4. Saves Precious Resources
The most overlooked gain of the use of technology is the number of resources that can be saved. Assignments, books, and other things need materials like paper to be executed. The number of such resources will be greatly cut down when they are digitized.
5. Instantly Updated Information
We are aware of items that need constant change and when this occurs, educational resources like textbooks will have to be updated. This is easy to do with technology and offers cheaper and faster ways of updating compared to all books and resources having to be replaced.
6. No Heavy Backpacks
The higher in education that one gets, the more materials one is required to bring each day. However, now you can have it all online stored in a cloud or on your individual notebook.
The Disadvantages of Ed Tech Products
1. It is a Distraction
Distraction is the largest problem that one has when using technology in education. There is access to great educational resources through useless and time-wasting information like videos and games can also be easily accessed. E-safety and limited access for students is a key factors here for every school to consider.
2. Inappropriate Access
The Internet has a wealth of wonderful information which easily overshadows the number of harmful information. Hateful content, pornographic materials, and violence can potentially be seen by the student and the school has to prevent this from happening by establishing a clear e-safety policy that every teacher and student follows at all times.
3. Very Expensive to be Up To Date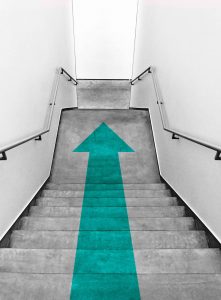 It is true that to be up to date and have the newest technology can be costly. Public schools might struggle with funding the latest ed-tech, but often government funds help here. Less affluent parents could find it difficult to provide their children with the technology they can access at school.
4. Hinders Basic Skills
There is the automation of just about everything in technology. Instead of understanding and learning, one can use their phone to solve a problem. The students need to retain the ability to think for themselves and find their own solutions.
5. Fake information on the internet
Children can come across untrue or false information online. This can be a problem where education is concerned as to when students seek answers to their questions. Schools are responsible for monitoring student's internet searches and providing them with a skillset to identify and filter false from justified information.
All the Ed Tech products mentioned here help to improve competency in reading, with literacy skills including vocabulary, fluency, and comprehension. Additionally, the students will learn how to use such applications safely and competently to enhance their own learning experience. Learn more about e-safety here.
And if you're an English tutor or teacher looking for online jobs, head here:
If you want to get in touch with us about this post or related queries, please use the form below:
Author Profile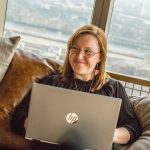 Blogger and Educator by Passion | Senior Online Media & PR Strategist at ClickDo Ltd. | Contributor to many Education, Business & Lifestyle Blogs in the United Kingdom & Germany | Summer Course Student at the London School of Journalism and Course Instructor at the SeekaHost University.