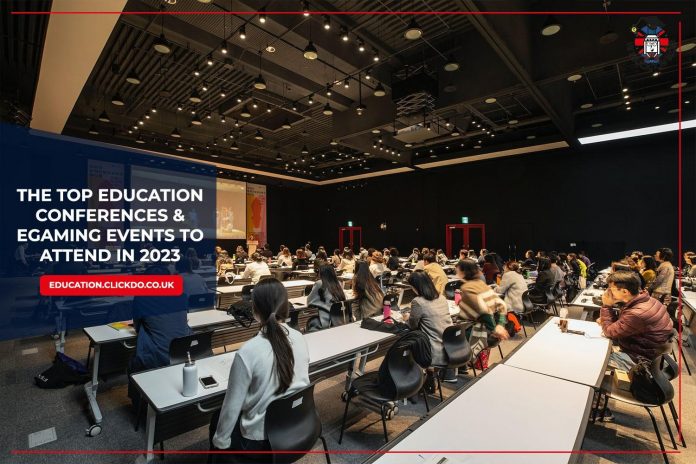 The year 2023 promises to be an exciting time for both the education and eGaming industries. 
With a wide range of conferences and events, professionals and enthusiasts alike will have ample opportunities to engage, learn, and network. 
In education, conferences like the ECE 2023 and ECER 2023 offer insights into interdisciplinary study, collaboration, and knowledge-sharing platforms. 
On the gaming front, events like the Overwatch League, Gamescom, and the Rocket League Championship Series are set to captivate gaming fans with thrilling eSports and eGames competitions. 
Additionally, the CasinoBeats Summit and iGaming NEXT will shed light on the latest trends and innovations in online gaming. 
Whether interested in education,  eGaming, eSports, or all of it, 2023 holds many events to enrich your knowledge and passion, so check them out and choose a favourite (or two).
Top Education Conferences not to miss
1. Bett UK 2023: Education Technology Show, London, UK (29-31 March 2023)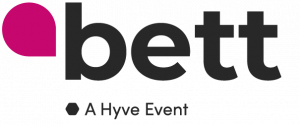 A show on education technology, with a new feature called Connect @ Bett allows attendees to have more meaningful conversations and collaborations.

It will showcase the latest innovations, trends, and solutions in EdTech, as well as host speakers, panels, awards, and workshops.

An event to discover new tools, resources, and strategies for education.
Event Link
We're excited to announce that Connect @ Bett played a pivotal role at #BettUK2023.

Check out the best bits and see how Connect @ Bett generated more meaningful conversations than ever before.

Register your interest for more amazing news 🔗 https://t.co/Vqkyktt88b! pic.twitter.com/mekqeCjY4G

— Bett Global (@Bett_show) April 27, 2023
We covered this event previously: BETT EdTech Show London – Highlights, Trends, Insights (clickdo.co.uk)
2. 10th EdTechX Summit (22nd June 2023) & EdTech Week, London, UK (19-23 June 2023)
EdTechX attracts global leaders, investors, and founders at the forefront of innovation in EdTech and the Future of Work to London every year to push the boundaries of this ever-evolving sector.
The 2023 summit will tackle topics such as the relevance of human skills and learning, where the intersection of human development and artificial intelligence (H-2-AI) is changing the way we live and work.
London EdTech Week is a week-long celebration featuring 40+ event hosts showcasing the Now & Next of the future of learning and work.
Any member of the global learning ecosystem can take part in London EdTech Week by organising their own event, bringing their community together and joining 5000+ global attendees in London's Tobacco Dock.
Event Link
We attended EdTechX last year and spoke with some expert speakers at the event:
EdTechX Speaker Interview with Head of EC's Digital Education Unit: Tackling Challenges in Digital Education through open Dialogues
2. 11th European Conference on Education, London, UK (ECE2023) (
13-17 July
2023)

This conference is organised by IAFOR in partnership with Birkbeck, University of London, the IAFOR Research Centre at Osaka University, and in affiliation with University College London (UCL). 

This is an interdisciplinary conference that welcomes academics and scholars from various disciplines and fields related to education. 

The conference aims to promote and celebrate interdisciplinary study and foster dialogue and collaboration across national and disciplinary borders. 

The conference will also feature keynote speakers, workshops, symposia and poster sessions. 

It's an interdisciplinary conference on education, held alongside the 11th European Conference on Language Learning (ECLL2023) and the 11th European Conference on Arts & Humanities (ECAH2023).
Event Link
Delegates attending The 11th European Conference on Education (ECE2023) will have the unique opportunity to explore the iconic city of Oxford, renowned for its rich history and prestigious university.#iaforhttps://t.co/sUiYPAOQfq

— IAFOR (@iafor) May 12, 2023
3. ECER 2023: The European Conference on Educational Research, Glasgow, UK (22-25 August 2023)

This is the European Conference on Educational Research, organised by EERA (European Educational Research Association). 

This conference is one of Europe's largest and most prestigious educational research events, attracting researchers, policymakers, practitioners, and students from different countries and backgrounds. 

The conference covers a wide range of topics and themes related to education, such as inclusion, diversity, sustainability, digitalisation, curriculum, assessment, and more. 

The conference also includes the Emerging Researchers' Conference (ERC), which provides a platform for early-career researchers to present their work and receive feedback from peers and mentors. 
Event Link
One more week to register for the EARLY BIRD REDUCED FEE for #ECER2023 Glasgow. Early bird registration ends 15 May. Full registration and fee info: https://t.co/nj0C8OPiq5 pic.twitter.com/YXiofOLQr3

— EERA – European Educational Research Association (@ECER_EERA) May 8, 2023
4. EAIE Rotterdam 2023: 33rd Annual Conference and Exhibition, Netherlands (26-29 September 2023)

This is the 33rd Annual EAIE Conference and Exhibition, and the theme is 'Connecting currents'.

This conference will bring together international education professionals from all over the world to network, learn and share best practices on topics such as global engagement, student mobility, intercultural learning, and more. 

You can also visit the exhibition hall to meet with representatives from universities, organisations, and service providers in the field of international education.
Event Link
📍Rotterdam calling! The Joint Leadership and Volunteer Meeting this week brought together the EAIE Board, Committees and Expert Communities for two days of inspiration, strategising and networking in the lead-up to #EAIE2023. Thank you to all volunteers who joined! 📸 pic.twitter.com/BZaTDON0uQ

— The EAIE (@TheEAIE) May 10, 2023
5. EDUtech Europe 2023: Inspiration in Education Show, Berlin, Germany (10-12 October 2023)
A show on inspiration in education, with a focus on innovation, creativity, and transformation.

It will present stories, case studies, and best practices from leading minds in education across Europe, as well as feature an exhibition of EdTech solution providers.
Event Link 
🎉🎉 We have over 100 speakers confirmed!

Join us this October in Amsterdam to meet all these amazing speakers. Check out our full speakers list here: https://t.co/ynPGRJZ27D#EDUtechEurope2023 #edtech #InspirationinEducation #K12 #HigherEducation pic.twitter.com/JaAevGHJH4

— EDUtech Europe (@EdutechEurope) May 11, 2023
Top e
Gaming Events Not to Miss
1. Barclays Games Frenzy, London, UK (25th May 2023)

The aim of the Games Frenzy is to spotlight important industry topics, create opportunities for new and upcoming UK games talent to showcase their games, and create a great opportunity to network with others in the industry.

This event will include a student area, mobile games area, Creative UK area, Code Coven area, and much more.

This event will take place on 25th May at Canary Wharf HQ
Event: Link
We are excited to showcase the first batch of expo stands at our annual Games Frenzy on the 25th of May.

Each of them have unique games ideas that they are thrilled to share with you all!

Have you got your tickets yet? https://t.co/aVEpUCY8wt pic.twitter.com/MhFPw9M6ua

— Barclays Games & Esports (@BarclaysGames) May 5, 2023
2. Develop, Brighton, UK (11-13 July 2023)

This conference has something for everyone

It has 10 tracks covering every discipline of game making, including free Roundtables and Indie BootCamp

.

The main focus of the conference is practical take-away and vocational content giving you the chance to "skill-up" and do what you do even better

.

This conference will take place at Hilton Brighton Metropole.
Event: Link
TODAY is your last chance to enter for this year's Indie Showcase competition. The Indie Showcase is a face to face opportunity to show off your game to Develop:Brighton attendees so don't miss out! More details here: https://t.co/OfwWpPjdik #DevelopConf pic.twitter.com/ShMkD2szRh

— Develop:Brighton (@developconf) May 12, 2023
3. EGX, London, UK (12-15 October 2023)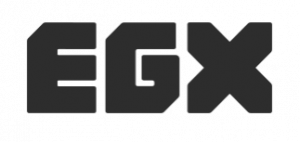 This trade fair will be the perfect place for participants to explore, play their favourite games and connect professionally and personally.

Here you will find several themed zones, including the Retro Zone and the Tabletop Zone, offering various experiences, gaming products, and accessories.

The exhibition will host guided tours, live demonstrations, gaming and cosplaying competitions, practical workshops, lectures, and stage presentations.

This event will be held at ExCel London.
Event: Link
That's a wrap on an amazing weekend of blockbuster games, incredible indies, exclusive experiences and so much more.

💥 EGX will return, 12-15 October 2023 💥

Be the first to know when tickets are on-sale: https://t.co/VLAD1aicXQ pic.twitter.com/bl92h0Phqq

— EGX (@EGX) September 25, 2022
4. Paris Games Week (1-5 November 2023)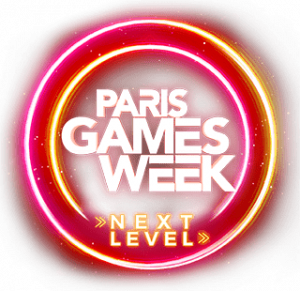 Paris Games Week is the largest French video game trade show.

In this event, You will find from the great retro gaming classics to the technological innovations that will make tomorrow's games.

Paris Games Week is the unifying event for fans of video game culture
Event: Link
🚨C'est officiel ! La #PGWNextLevel vous donne RDV du 01/11 au 05/11 à la Porte de Versailles. La PGW revient plus grande et vous promet un festival GRAN-DI-OSE🤩 ! RDV fin juin pour l'ouverture de la billetterie ! Alors, qui en sera ?🥳 pic.twitter.com/i9VC4qmKLe

— Paris Games Week (@ParisGamesWeek) May 12, 2023
5. Overwatch League 5th Season, Worldwide (February-September 2023)

Overwatch is a team-based first-person shooter (FPS) game that has a vibrant eSports scene. 

The Overwatch League is the highest level of professional Overwatch competition, featuring 20 teams from across the globe divided into two divisions: Atlantic and Pacific. 

The teams compete in regular season matches, playoffs, and tournaments throughout the year, culminating in the Grand Finals where the champion team will be crowned. 

The Overwatch League will start its fifth season in February 2023 and will end in September 2023.
Event Link
6. Red Bull High Grounds: Competitive Fortnite Showcase, Sydney, Australia (April-May, Finale on 27th May)

This is a competitive Fortnite showcase that will offer amateur esports players the chance to compete with a celebrity dream team and win an AU $50,000 prize pool. 

The event will have online qualifiers in April and May 2023, and a live final at The Star Sydney on May 27th, 2023.
Event Link
PWR is off to RedBull High Grounds! ⚡

Don't miss your chance to watch us compete in Fortnite trios live at The Star Event Centre.

Tickets (16+): https://t.co/1waaanQwD5 pic.twitter.com/oVkjvSEWXM

— PWR (@TeamPWR) May 8, 2023
7. CasinoBeats Summit, Malta (23-25 May 2023)

This event will showcase the latest innovations and developments in online casino gaming.

You can hear from leading operators, suppliers, affiliates, regulators, and media partners who will share their insights and experiences on topics such as game design, marketing, regulation, technology, and more. 
Event Link
8. UK Games Expo, Birmingham, UK (2-24 June 2023)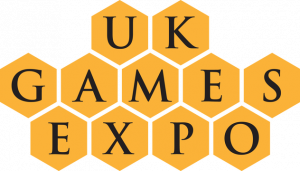 This is the largest hobby games convention in the UK. 

It will feature board games, card games, role-playing games, miniatures games, video games, cosplay, live entertainment, and more.

It will take place in Birmingham NEC. 
Event Link
The 2023 UK Games Expo Judges Choice Awards winners will be announced on our Facebook page at 5pm today. Good luck to all nominees.https://t.co/2kC7J8bmt9 pic.twitter.com/vi7jV4xq5J

— UK Games Expo (@UKGamesExpo) May 9, 2023
9. iGaming Germany (iGG), Munich (6-7 June 2023)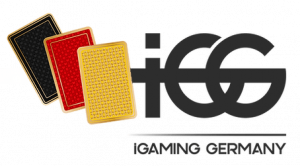 This event will focus on the German iGaming market, which is expected to be much safer and more regulated by 2023 due to new EU regulations. 

You can learn about the legal framework, customer protection measures, anti-money laundering checks, data security protocols, and other aspects that will shape the future of iGaming in Germany.
Event Link
The 3rd Annual iGaming Germany 2023 summit is just around the corner, happening in Munich, from June 6-7, 2023.

Register for iGaming Germany 2023 today: https://t.co/BUfcEaYHAs#iGG pic.twitter.com/OsWjafPV4t

— Eventus International (@EventusInt) May 8, 2023
10. European Gaming Congress (EGC), Amsterdam, Netherlands (12-14 June 2023)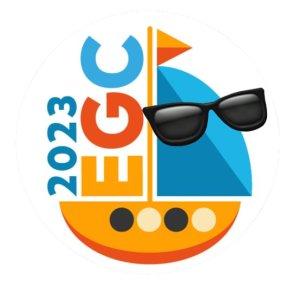 The European Gaming Congress (EGC) is one of the most prestigious events in the eGaming industry. 

It brings together experts, regulators, operators, and suppliers from across Europe and beyond.  

The agenda will cover topics such as innovation, regulation, responsible gaming, eSports, and emerging markets.
Event Link
11. iGaming NEXT: Valletta, Malta (21-22 June 2023)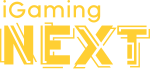 This event will be a continuation of the iGaming NEXT series, where you can explore the future of iGaming with some of the most visionary speakers and thinkers in the industry. 

You can also enjoy the scenic views and cultural attractions of Valletta, the capital city of Malta. 
Event Link
12. Gamescom, Cologne, Germany
(23-27 August 2023)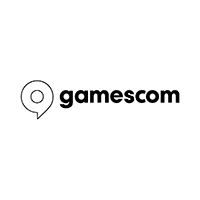 The world's largest event for computer and video games and Europe's leading business platform for the games industry. 

In this event, you will get close and personal with the latest gaming trends and innovations

There will be an unforgettable festival feeling with cosplay events, eSports tournaments, stage shows, panels, and so much more.

You can attend the event in Cologne or experience it digitally.
Event Link
In case you haven't applied yet, take your chance now! https://t.co/evTZuLnqO7

— gamescom (@gamescom) April 24, 2023
13. The International 2023, Location to be announced (14 October 2023)

This is the biggest and most prestigious event for Dota 2, a popular multiplayer online battle arena (MOBA) game. 

The tournament features 18 teams from around the world competing for a massive prize pool that can reach over $40 million. 

The International 2023 will take place on October 14, 2023, at a yet-to-be-announced location.
Event Link 
The International 2023 https://t.co/JNZPZO2tgz pic.twitter.com/dBlJI0NSZO

— DOTA 2 (@DOTA2) May 7, 2023
14. League of Legends World Championship, Location to be announced
(November 2023)

Another major event for MOBA fans is the League of Legends World Championship, which is the culmination of the annual League of Legends competitive season. 

The tournament features 24 teams from 14 regional leagues competing for the Summoner's Cup and a share of the prize pool that can exceed $10 million. 

The League of Legends World Championship will take place in November 2023, at a yet-to-be-announced location.
Event Link 
#MSI2023 STARTS NOW!#MSI2023 STARTS NOW!#MSI2023 STARTS NOW!

Tune in: https://t.co/Q95UAT7Bys pic.twitter.com/kzml6r6Abi

— LoL Esports (@lolesports) May 2, 2023
15. Rocket League Championship Series 2022-23, Global Event
(November 2022-August 2023)

Rocket League is a unique game that combines soccer with rocket-powered cars. 

The Rocket League Championship Series (RLCS) is the premier league for Rocket League eSports, featuring 16 teams from four regions: North America, Europe, Oceania, and South America. 

The teams compete in regional league play and majors throughout the year, leading up to the World Championship where the best team will be crowned. 

The Rocket League Championship Series 2022-23 will start its twelfth season in November 2022 and will end with the World Championship in August 4-13, 2023.
Event Link
Education & eGaming Events Galore
It seems that 2023 has many exciting and versatile education and eGaming events in store for all enthusiasts. The education sector will witness interdisciplinary discussions, collaborations, and explorations of topics ranging from pedagogy to sustainability. Simultaneously, the eGaming sector will engage enthusiasts in eSports tournaments and showcases, where skilled players from around the globe will compete for glory. 
These events provide opportunities for learning, networking, entertainment and staying abreast of the latest trends and advancements in these dynamic fields. Whether you are an educator, researcher, student, gamer, or industry professional, attending any of these conferences and eGaming events in 2023, of which some offer free early bird tickets, will undoubtedly offer valuable insights, inspiration, and connections to further your passions and professional growth. 
Author Profile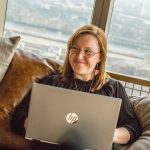 Blogger and Educator by Passion | Senior Online Media & PR Strategist at ClickDo Ltd. | Contributor to many Education, Business & Lifestyle Blogs in the United Kingdom & Germany | Summer Course Student at the London School of Journalism and Course Instructor at the SeekaHost University.