Electronic games aka eGames are a form of entertainment that involves playing video games or online games on various platforms, such as consoles, computers, mobile devices, or via apps. This is termed eGaming. 
eGames have become increasingly popular and diverse over the years, with genres ranging from action and adventure to strategy and simulation.
The gaming industry is constantly evolving and introducing new eGame titles and genres to the market.
But what are the most played eGames in 2023?
Which ones have the largest and most loyal fan bases?
Which ones are dominating the eSports scene and attracting millions of viewers?
We try to answer these questions by looking at some data and trends shaping the eGaming landscape.
Most played eGames by Numbers
According to various sources, such as activeplayer.io, statista, mmo-population, and escharts.com, the most played eGames in 2023 by average monthly players are (retrieved at the time of this publication via Bing, all data subject to change):
PUBG – 280 Million
Fortnite – 250 Million
Roblox – 202 Million
Minecraft – 170 Million
League of Legends – 120 Million
Apex Legends – 63 Million
Genshin Impact – 62 Million
Call of Duty Warzone 2 – 50 Million
Valorant – 35 Million
Counter-Strike: GO – 22 Million
These games span across different platforms, genres, and modes, but they all share some common features that make them appealing to a wide range of players, which we delve into further on. 
Let's first check out some of the most recommended eGames for eGaming by experts having rated them as THE best eGames of 2023.
Top-rated eGames recommended for eGaming
1. Metroid Prime Remastered (Nintendo Switch)
Metroid Prime Remastered is an entertaining video game where you play as Samus Aran, a bounty hunter. You discover a new world, combat aliens, and attempt to preserve the cosmos. It looks better, performs better, and has new things to do compared to the previous version. People enjoy it mainly because it has a nostalgic character.
Game Website Link
2. Fire Emblem: Engage (Nintendo Switch)
Fire Emblem: Engage is an exciting game. You have the opportunity to play as heroes and save the planet. It unfolds in a fantastical world filled with people and dragons. There is a villain that wishes to bring down everything. You must put a stop to him and restore order. The game is simple for beginners to pick up and play, featuring turn-based warfare. You may also dress up your characters and pick who they fall in love with. The visuals are stunning, and the game is so popular because of this.
Game Website Link
3. Hi-Fi Rush (PC, Xbox Series X|S)
Tango Gameworks' Hi-Fi Rush is a fun game. It takes place in a lovely cutting-edge metropolis where everyone enjoys music. You take on the role of a gang of heroes who use their musical abilities to combat an evil business that rules everything. The game is very engaging because of the unique sound design.
Game Website Link
4. Dead Space (PS5)
Dead Space is a frightening video game based on Space. You play the role of Isaac Clarke, an engineer assigned to repair a starship recently taken over by scary monsters known as Necromorphs. Weapons sever the creatures' arms, legs, and skulls. The game includes a fascinating feature that allows you to float around in Space. Many players enjoy the game simply because it is entertaining and thrilling. 
Game Website Link
5. Shoulders of Giants (PS5)
"Shoulders of Giants" is a playful adventure game developed by Naughty Dog, the team responsible for "The Last of Us Part II." The tale of the game arrives five years after the last game's finale and stars two beautiful characters, Ellie and Abby. They travel throughout America to find a remedy for a zombie-like illness that has affected most of humanity. You can sneak about and combat in the game and craft a range of excellent equipment to help you on your trip. The story is very touching, plus the images are beautiful. Those who have played it say it's incredible fun, and they like the characters and the tale.
Game Website Link
Now that we know much more about the most played and top-rated eGames, we can identify specific features that make an eGame attractive and successful. 
Popular eGames Features for the best eGaming Experiences
Most of the listed eGames are famous and popular because they exhibit the following characteristics, which appear essential for successful eGames.
Accessibility
Nearly all these games are user-friendly and easy to download or have minimal prerequisites, allowing anybody to download and use them without paying a lot. Some are also suitable for younger children such as Minecraft. They also support cross-play, allowing gamers to enjoy them on several devices and with friends that use various platforms.
Variety
Nowadays, games are filled with modes, areas, characters, weapons, skins, and customization choices enabling players to express their ideas and tastes. To keep the gameplay exciting and fresh, creators provide updates and events with new material and challenges. As a result, your favorite games will constantly provide you with something interesting to look forward to.
Community
These games have many people playing them and talking to each other online. Most of these games have large and active eGaming communities that support and engage with each other through social media, forums, chat rooms, live streams, tournaments, fan art, and fan fiction, and more game developers listen to feedback and communicate with players often. People share fan art and stories and watch other people play the games.
Competitiveness
Many games have modes where you can play against people worldwide. You can rank up, win rewards, and get recognized for your skills. Some games even have professional competitions with huge prizes and lots of fans!
Closing Thoughts
Hopefully, the most popular eGames in 2023 based on player numbers, ratings, and engagement give you an idea of which eGame to play yourself or use as inspiration to create your own eGame. There are of course many other popular video games out there, but these stand out the most in terms of their popularity and features as the top-rated eGames based on critic reviews, user ratings, and sales figures. 
These are the games that have impressed gamers and critics alike with their gameplay, graphics, story, sound, and innovation, so they are the eGaming champions of today.
Author Profile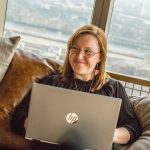 Blogger and Educator by Passion | Senior Online Media & PR Strategist at ClickDo Ltd. | Contributor to many Education, Business & Lifestyle Blogs in the United Kingdom & Germany | Summer Course Student at the London School of Journalism and Course Instructor at the SeekaHost University.