Starting Uni/College life is a massive deal for all boys and girls out there.
It is exciting and thrilling to think of the new life ahead of you, but this might also make you feel a little nervous and wonder about all the things you will need to carry along with you on this journey.
Life will be bittersweet at college or university, but something can be a little easier for you if you have the proper companions with you in your dorm room that would save you from last-minute hassles.
This guide will provide you with the ultimate list of affordable dorm room essentials that are a must-have for all the students who are starting their new life at college or university, and obviously, we have made this list as pocket friendly as possible.
1. Blackout Curtains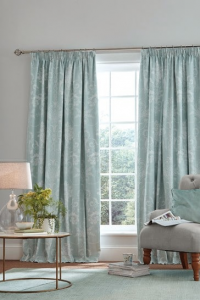 If you are a light sleeper and can quickly wake up when the morning sunlight hits your room, then blackout curtains will save you every day. You need to make sure to have a good sleep at college because that is the least you can ask for to keep going with the hectic student. These blackout curtains will be your sleep saviour, and you might get used to using these even after your college days are over. You can check these super cheap and stylish blackout curtains at Next Home, but other retailers with a home department may also offer good deals.
Price: £80 – £155
Product link: https://www.next.co.uk/style/st778801/266587#266587
2. Mini Vacuum Cleaner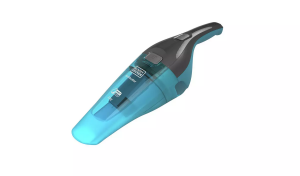 Oh yes, we all need a clean dorm room, and yes, we cannot have substantial vacuum cleaners because they take up too much space, and if your dorm room is not a huge one, then these mini vacuum cleaners will save the day for you. Some dorms offer vacuum cleaners, and some do not. However, if they provide you with a vacuum, they are ancient and do not serve the purpose. So, it is better to keep a mini vacuum cleaner handy, especially after those late-night parties.
Price: £ 45
Product link: https://www.argos.co.uk/product/8560717?clickPR=plp:15:30
3. Bed Shelf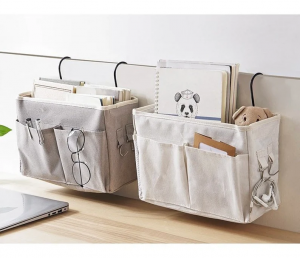 A mini-bed shelf will be able to hold all your essentials starting from your laptop, mobile phone, books, and anything else that you prefer to keep around you by your bed. You do not have to carry the things to their respective places and can keep them beside you on these shelves when you doze off to sleep after a long and tiresome day. These are cheap and fancy and, to be honest super cute.
Price: £ 16.19
Product link:
https://www.etsy.com/uk/listing/947309191/bed-pocket-wall-organizer-bed-organizer?click_key=c3e74476bf181e4f9188a4c6a3790981a800f9b1%3A947309191&click_sum=5ca63546&ga_order=most_relevant&ga_search_type=all&ga_view_type=gallery&ga_search_query=bed+shelf&ref=sr_gallery-1-9&frs=1
4. Towel Wrap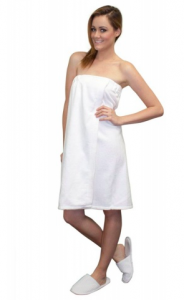 You will certainly need these because most dorms have communal bathrooms, and you will have to carry everything with you from your room to the communal bathroom, without little to no privacy here. And you do not want to embarrass yourself with your towel falling off in the student hall, especially if you are in a co-ed dorm – unless of course, it attracts the right attention.
Price: £ 21.65
Product link: https://www.green-bear.co.uk/bamboo-towels-towelling/towelling-wrap-ladies-bamboo.html
5. Extension Cord and Power Strip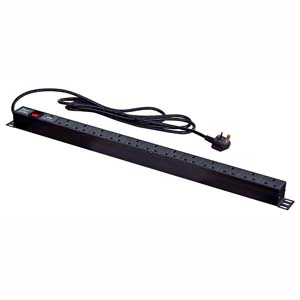 These are some of the most underrated and cheap dorm room essentials, and they will prove to be very helpful for you once you get your hands on them. Your dorm room may or may not have a lot of plug-points. You will have only two to three plug-points at max, and we assure you that you will need more than that. The extension cord and power strip are convenient because you can also put USB cords into them.
Price: £ 58.15
Product link: https://www.thorlabs.com/thorproduct.cfm?partnumber=HDPS12-UK
6. Sound Machine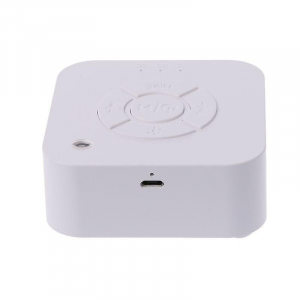 All light sleepers must get this for themselves. Your dorm room will not just be for you, you will have roommates, and you cannot always expect them to keep quiet. This sound machine blocks off all the external noise, and this will not just be useful for light sleepers but is also a dorm room essential for literally everyone because you can use this while studying.
Price: £ 28.13
Product link: https://www.fruugo.co.uk/white-noise-machine-usb-rechargeable-timed-shutdown-sleep-sound-machine/p-61951725-124933006?language=en&ac=google&asc=dsa&gclid=Cj0KCQiAr5iQBhCsARIsAPcwROMzQJO3IlJfMqdN5TaeLeAcMiH1q9hcqxMtFE7iTnx_GHSeCX7kDEsaAjzeEALw_wcB
7. Makeup Organizer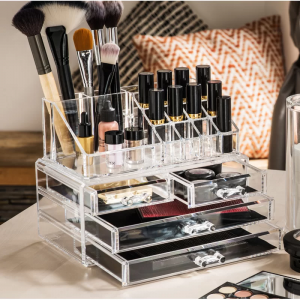 If your dorm is spacious, you just probably got lucky, but that is not the case in most instances. And makeup organizers prove to be a boon and are one of the most common dorm room essentials for girls. It is an excellent way to keep your things organised so that you will not find them lying here and there and you will not end up losing them. These are super cheap and effective too for other accessories like jewellery or stationery.
Price: £ 25.99
Product link: https://www.wayfair.co.uk/home-decor/pdp/wayfair-basics-cosmetic-organiser-ccop2420.html
8. Over-the-Door Mirror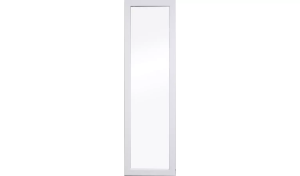 You must have this in your dorm. This is essential and will also not take up much of the space in your dorm room. You can have a good look at your outfit before you leave for a night out with your friends, or a party and these mirrors look oh-so-aesthetic in your dorms.
Price: £ 28.00
Product link: https://www.argos.co.uk/product/8889618
9. Desk Lamp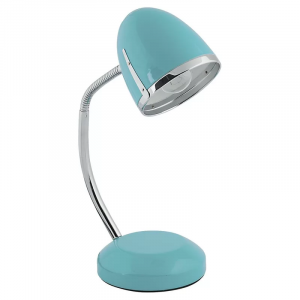 You can never forget a light as this is essential for every student. You need a lamp at your study desk because that is where you will spend most of the time before your exams. You will need a good lamp that will light up your study table enough for you to study for hours without any inconvenience.
Price: £ 30.99
Product link: https://www.wayfair.co.uk/lighting/pdp/latitude-run-dotan-36cm-desk-lamp-u001699903.html?piid=163209369
10. Mini Keurig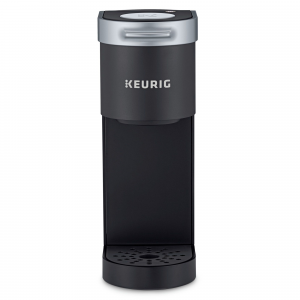 You are surely going to become a coffee lover at college. It does that to you. Night after night, you will be spending your time with a bunch of books and a cup of coffee, and it will become your morning essential too. So, having a mini-Keurig will prove very useful for you because caffeine will be the only thing to keep you going through college or university.
Price: £ 59.98
Product link: https://shop.dailymail.co.uk/keurig/keurig-k-mini-single-serve-k-cup-pod-coffee-maker-black-0c36dc9710ce4f71a8341ac2cadfef9c-p.html
11. Slippers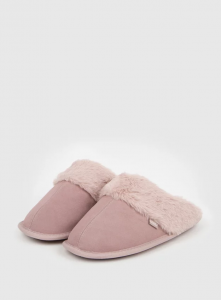 You will need these to keep yourself warm and keep your feet off the nasty dorm room floors. We all know that dorm room floors are very messy, and these slippers are just way too cosy and comfortable rather than your feet touching the cold, dirty floor all the time. These can be considered dorm room essentials for boys and girls, depending on the style of course.
Price: £ 16
Product link: https://tuclothing.sainsburys.co.uk/p/TOTES-Pink-Suede-Mule-with-Faux-Fur-Collar/139124340-Pink?searchTerm=:relevance&searchProduct=
12. Non-slip Hangers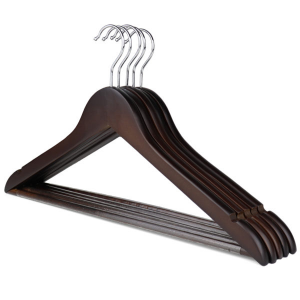 You do not want your clothes falling off from your hangers, landing on the ground, and these non-slip hangers prevent it from happening. If you are a freak for cleanliness and organisation, this will be your lifesaver.
Price: £ 14.99
Product link: https://thehangerstore.co.uk/product/walnut-wooden-non-slip-hanger/
13. Futon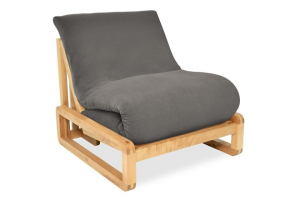 A futon is the fanciest thing you can get, and it will change the look of your entire dorm room and instantly add a classy, glamorous touch to your dorm space. The best part about it is it will be your perfect hangout spot whenever your friends visit you in the dorm. We suggest you get a fake leather futon because it is easier to clean.
Price: £ 90
Product link: https://www.futoncompany.co.uk/covers/single-futon-cover.html
14. Storage Ottoman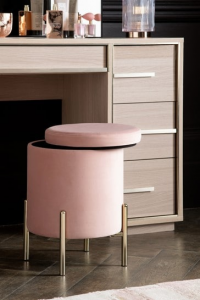 This multi-purpose dorm room essential can help you out with many things. You can store clothes or any other stuff in this, and this will also provide you with extra seating space in the room. It will also not occupy much of your dorm room space. We strongly recommend having it in your dorm space, and it is super cute and affordable.
Price: £ 70
Product link: https://www.next.co.uk/style/es110794/147064#147064
15. Cutlery Set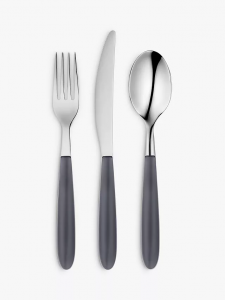 This cutlery set is so useful, and it comes in handy even though you may think you won't need it, you will do. It caters to all your needs and gathering moods. Want to have some Asian food? There are your chopsticks. Want to have a proper elite meal? There are all types of spoons and forks. A cutlery set is all the tableware you need, and these are also very travel-friendly and light.
Price: £ 60
Product link: https://www.johnlewis.com/john-lewis-partners-vero-cutlery-set-18-piece-6-place-settings/p4868527
16. Storage Cubes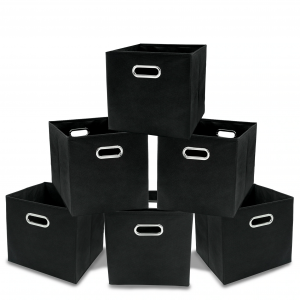 Storage cubes are pretty aesthetic, and they hold in a lot more things than you think they will do. They can be used as TV stands or bedside tables too. So, why not get one of these?
Price: £6.99
Product link: https://www.musthavemore.uk/products/black-foldable-storage-cube?gclid=Cj0KCQiAr5iQBhCsARIsAPcwROOmbxmJq3aBU0c6yVIuBmxLEZQjmUHmoiwFvrL1BOmTErJCNZeGGxoaAuB2EALw_wcB
17. Dinnerware set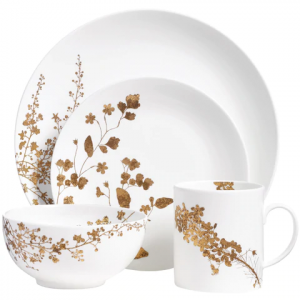 You must always have your own set of bowls and plates as at university often stuff gets mixed up among roommates. Honestly, it is a lot more hygienic too. So, this needs to be in your dorm room essentials checklist.
Price: £ 100
Product link: https://www.luxdeco.com/collections/luxury-dinnerware-sets/products/vera-wang-jardin-4-piece-set
18. Mini Fridge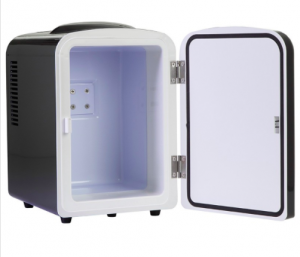 If you want to store some drinks or keep the veggies and fruits fresh, you will need that mini-fridge in your dorm because it will significantly help you if you are a fitness freak.
Price: £ 64
Product link: https://www.minifridge.co.uk/iceq-4-litre-mini-fridge-black.html
19. Stackable Trash Cans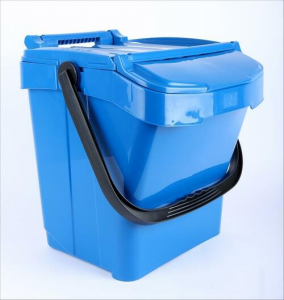 Stackable trash cans can not be on the list of dorm room essentials. It just must be there to keep your room clean and non-smelly while not being in the way.
Price: £ 24.99
Product link: https://www.binliners.co.uk/urba-40-litre-plus-stackable-recycling-bin/
20. Laundry Basket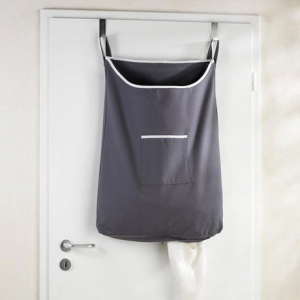 You will surely need one or two of these because it will be a bothersome job for you to carry your clothes from your dorm room to your laundry room. These bags are easy to carry and are stylish too. They can hold a lot of your clothes and are an environmentally-friendly option.
Price: £ 26.63
Product link: https://www.victorianplumbing.co.uk/wenko-space-saving-laundry-bag-dark-grey
Now you're ready for Dorm Life
The above-mentioned items should be on the list of all the dorm room essentials you should get to make it through college or university. They will make your hectic life a little more hassle-free and more accessible. Make sure to add these top cheap dorm room essentials to your dorm room essentials checklist before heading off
Author Profile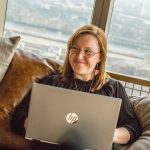 Blogger and Educator by Passion | Senior Online Media & PR Strategist at ClickDo Ltd. | Contributor to many Education, Business & Lifestyle Blogs in the United Kingdom & Germany | Summer Course Student at the London School of Journalism and Course Instructor at the SeekaHost University.