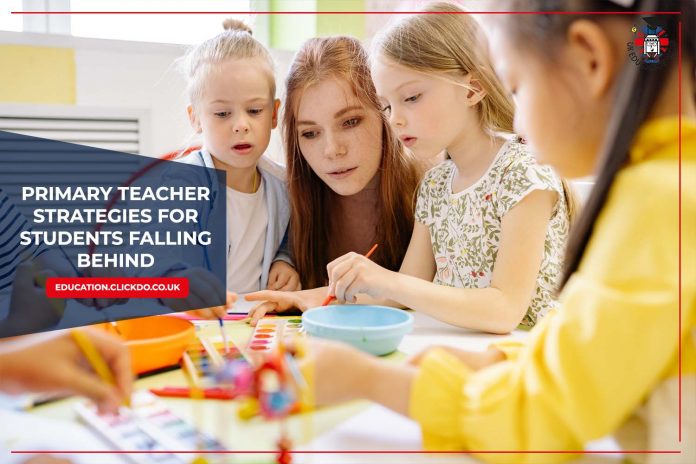 When you hear that your child isn't thriving in school, it can be absolutely gutting.
As parents, we know it's key to support our children's education and development. But what now?
You're not a teacher! Fortunately, we know some, and they've shared with us five strategies they use when their students need a little extra push.
In this article, we'll explore the five teaching hacks primary teachers swear by, specifically designed for different developmental stages and milestones.
Milestones and Strategies for Primary School Students
| | | |
| --- | --- | --- |
| Age Group | Learning Milestone | Teacher's Tip |
| 4-5 years | Phonemic Awareness | Encourage rhyming games and reading aloud |
| 6-7 years | Reading Fluency | Engage in shared reading activities |
| 8-9 years | Multiplication and Division Basics | Use manipulatives and real-life examples |
| 10-11 years | Written Expression | Foster a love for writing through creativity |
| 12+ years | Critical Thinking | Encourage debates and problem-solving skills |
1. Phonemic Awareness (Age: 4-5 years)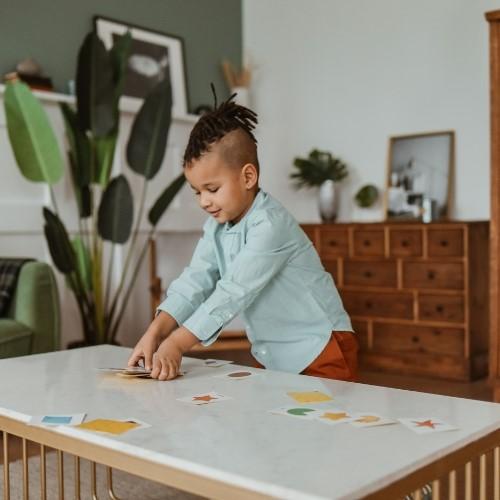 For little ones, it's essential to develop those phonemic skills. They serve as the foundation for your child's future language and reading abilities, so if you set them up well here, they'll be in a better position for the rest of their lives. First-year teachers generally recommend engaging your 4–5-year-old in wordplay.
Many claim that wordplay is one of the best ways you can help your child develop their phonemic awareness skills. It's effective, but it's also a fun activity that you and your child can enjoy together! Children love to be silly and explore words at this age, and it's often surprising what they come out with.
It is also suggested to focus on individual sounds within words, which will help your child develop a strong foundation for later learning. By breaking down words into their component sounds, children can learn to recognise and manipulate these sounds, which in the long term improves their ability to read and write.
This is a very popular approach among primary teachers in early literacy development, but it can also be a valuable tool for parents looking for new ways to support their child's learning at home.
2. Reading Fluency (Age: 6-7 years)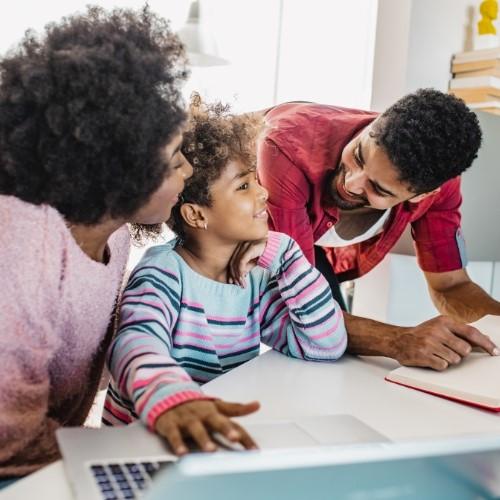 Being able to read and write fluently is one of the most important skills your child will ever learn. Understanding written material and communicating effectively through writing can make a huge difference to their academic success.
By spending time reading with your child, you can be the pillar of support and guidance they need as they navigate unfamiliar words and concepts. It can be a great way for you to bond with your child as well, think about sharing books you enjoyed at their age.
One way to engage students in shared reading activities according to many primary teachers is to have them choose a book and take turns reading paragraphs or pages, doing the different voices for the characters, and having fun with the narrative. It helps them develop pacing, expression, and confidence when reading.
Parents should encourage their children to read aloud regularly and provide them with gentle guidance and correction on word pronunciation. Remember to celebrate their progress along the way too, it'll keep them motivated and engaged.
3. Multiplication and Division Basics (Age: 8-9 years)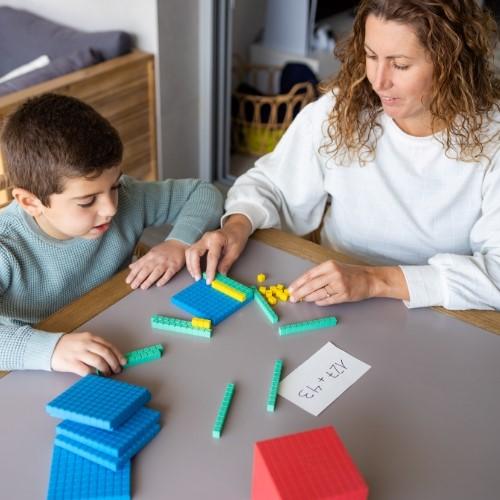 Encourage your children to master multiplication and division, it sets the foundation for more complex maths further down the road. To support your child's learning of these fundamental concepts, try sitting with them and coming up with real-life scenarios for them to work through.
Primary teachers use blocks, stones, sweets, and coins to engage students in multiplication and division. Unsurprisingly, the sweets always worked the best according to their experience.
Parents can help their children with this at home by asking them to group objects into equal sets and work with them to answer simple questions. The division could be taught by asking them to share treats with their siblings or friends. Students tend to engage in more hands-on activities but also enjoy accredited mathematics learning apps.
4. Written Expression (Age: 10-11 years)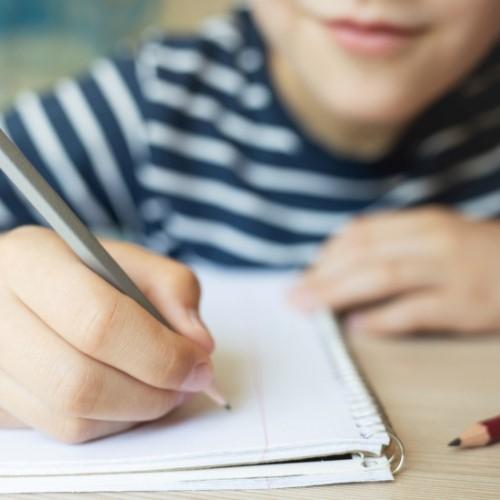 Getting your thoughts from your mind to the paper can be difficult, especially when you're just developing the skills to be able to do it! Kids may struggle with this to start with, but it's important to encourage them to keep trying. Being able to effectively communicate their thoughts and ideas is going to help them express themselves to the wider world.
Primary teachers recommend encouraging them to explore their creativity through writing activities. Writing short stories, and poems, or even keeping a journal can be a great way for them to discover their own writing style.
Providing them with different writing prompts, maybe a question to consider every day, increases engagement and motivation as does giving praise. Instead of focusing on the grammar and structure of their writing, highlighting the fun and creativity that can come from putting pen to paper can be far more effective.
5. Critical Thinking (Age: 12+ years)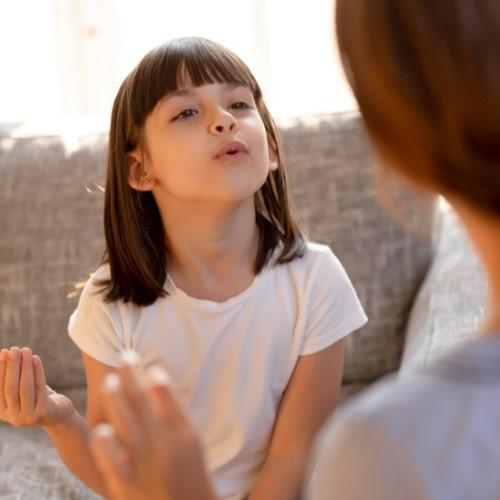 As your child enters teen hood, you want to encourage those critical thinking skills to kick in. A time characterised by bad behaviour and rebellion, these skills will not only help them academically but hopefully encourage them to think twice before engaging. Help your kids by nurturing their critical thinking skills, by engaging them in debates and problem-solving activities.
Ask them their opinion on things, follow up with questions, and prompt them to provide logical reasoning for their arguments. A teacher provides students with real-life scenarios that require creative problem-solving, which helps them to think critically, and consider different perspectives. Some primary teachers choose a relevant issue and split their class into opposing sides on it for example. Both sides must come up with relevant arguments to support their position, whether they agree with the side of the argument they've been placed on or not.
Asking your children to come up with their own solutions to issues they face, and then discussing the pros and cons of each option with them can be really helpful for parents. They like to feel a bit of autonomy, and you can still give your input!
Putting it into Practice at Home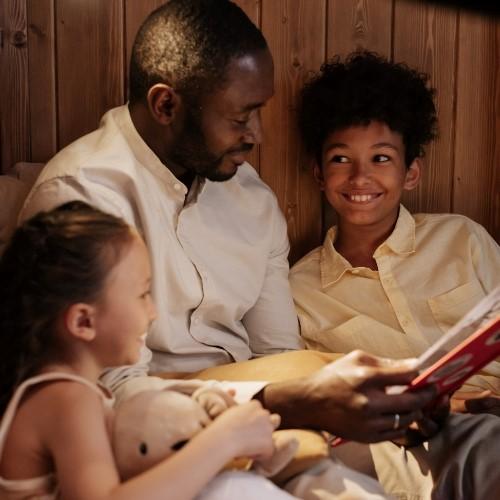 As the Child Mind Institute aptly puts it, "Wherever there is a child struggling in school, the odds are there are parents struggling to figure out how to find the most effective help for that child."
It can be difficult as parents to know what the right thing to do is to support their children at school. Perhaps an online tutor would help, but then you hear about homework helpers and wonder if that's the right route. Next someone suggests an educational therapist, and you're back to square one, completely lost. Luckily, there are ways to learn some of the skills these practitioners use.
Association of Learning, experts in childcare training, believe that parents can become support their child needs, even if they were poor students themselves.
Distance learning specialist Owen Smith shared with us:
"The resources available for parents now are much better than a few years ago. You could take a short course from home that will help you both understand your child's development better, as well as give you the ability to tackle whatever school challenges they're facing, it would only take a few hours out of your week."
He recommends online childcare courses at level 3 to parents looking to better support their children academically.
"Level 3 is the best place for parents to start. It's quite light in terms of hours of study required, but it's rigorous enough that they'll come out of it knowing how to support their child with key issues."
Combining the strategies outlined above by primary school teachers, with the skills provided by a distance training course could make all the difference to your student. You can ensure they're equipped with all the essential skills at each stage of their primary education and can answer any questions they have.
So next time you worry about your child falling behind, take a deep breath and remember that you have an array of teaching hacks at your disposal. Embrace this opportunity to engage with your child, laugh, learn, and enjoy this phase in their life. With your guidance and the support of their teachers, your child will achieve key milestones and unlock their full potential.
Note: The information provided in this blog post is for educational purposes only and should not replace professional guidance. Consult with teachers and educational experts for personalised advice and support tailored to your child's specific needs.
About Emma Murphy
As a blogger and editor, Emma is passionate about giving her readers empowering information that will help them improve their everyday lives. Emma contributes to many education, psychology, and lifestyle blogs in the United Kingdom, sharing tips, advice, and guides.
Author Profile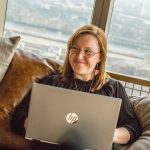 Blogger and Educator by Passion | Senior Online Media & PR Strategist at ClickDo Ltd. | Contributor to many Education, Business & Lifestyle Blogs in the United Kingdom & Germany | Summer Course Student at the London School of Journalism and Course Instructor at the SeekaHost University.