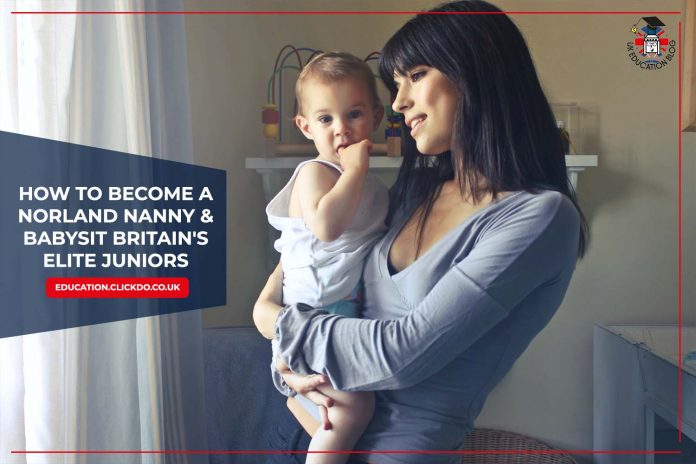 The average babysitter in the UK makes around £7 to £10 per hour.
However, if you babysit Britain's elite juniors, you can make up to £60,000 per annum.
Really? – Well, yes.
But for that, you cannot be just a nanny. You must be a Norland Nanny – the crème de la crème of the childcare world.
But what is a Norland Nanny?
The renowned Norland College, located in Bath, has been training nannies for over 125 years. And their graduates, Norlanders, are the most sought-after in the world of childcare.
And in this blog post, we'll explore:
The history of Norland College,
The qualifications required to become a Norland Nanny,
The fees and scholarships available,
Norland placement support, and
The career prospects of becoming a Norland Nanny.
Dive in.
The History of Norland College
Norland College is a prestigious educational institution located in Bath, England.
Founded in 1892 by Emily Ward, it is a pioneer in the field of early childhood education.
The college's original purpose was to train nannies for affluent families.
Norland Nanny College offers a graduate degree in Early Years Development and Learning.
Norlanders are in high demand as nannies, childcare professionals, and early years educators. Not just in the UK, but around the world. And Norland College has its own Norland Agency which brings Norland Nannies together with suitable families, which increases the chances of being hired as a Norland nanny.
The benefits of being a Norland Nanny
Most people believe that working as a nanny doesn't require specific skills. Can you keep a watchful eye on a child? Can you stop them from starting a fire or getting hurt? If yes, you are considered good enough to be a nanny.
So, then what's the need to go for a rigorous college degree to become a Norland nanny?
Well, that's because it offers many benefits, including:
High salaries,
Excellent working conditions, and
Job security.
"That element of job security at the minute given the current climate that we're in is and was a really important aspect for me."

An amazing selection of jobs await Norlanders, such as Lucy who will qualify as a #NorlandNanny at #NorlandGraduation! #WeAreNorland #MyNorlandStory pic.twitter.com/Ar0baGzD9A

— Norland (@NorlandCollege) March 17, 2023
As a Norland nanny, you'll have the opportunity to work with elite families. You can travel to different parts of the world. Plus, you'll also have access to ongoing training and development opportunities.
All these benefits make becoming a Norland nanny the first step towards a successful career in the realm of childcare.
But beware, becoming a Norland nanny isn't easy. It comes with its fair share of challenges.
Challenges of Being a Norland Nanny
Some challenges that a Norland nanny faces include:
Possibly having to work long hours,
Being on call 24/7, and
Dealing with demanding parents and children.
Moreover, you may have to travel frequently, which can be stressful and tiring.
Therefore, it is essential to be mentally and physically prepared for the job.
But rest assured that at Norland, you'll get the required training to handle all of that with ease.
Becoming a Norland Nanny: The Roadmap
If you're considering becoming a Norland nanny, here's everything you need to know.
1. Eligibility
To enroll in Norland Nanny College, you need to have the following qualifications:
Academic Qualifications:
Completion of secondary education with a minimum of five GCSEs at grades A-C (or equivalent).
At least two A-levels (or equivalent), with one in a childcare-related subject.
Three A-levels (grades A-C) or equivalent, such as BTEC Level 3 Extended Diploma in Children's Play, Learning, and Development.
A good understanding of the English language.
Work Experience:
A minimum of six months of full-time work experience in a childcare-related role.
Experience working with children of all ages, including newborns.
Experience in activities such as cooking, cleaning, and laundry.
Familiarity with the daily tasks and routines involved in childcare.
Personal Skills:
Physical fitness and good health, with the ability to lift and carry children.
Excellent communication and interpersonal skills.
Patience, empathy, and the ability to build strong relationships with children and families.
Attention to detail and the ability to follow instructions accurately.
Good time-management skills to balance various tasks during work hours.
Discretion, tact, and respect for confidentiality.
A friendly demeanour, positive attitude, and the ability to remain calm in challenging situations.
2. Tips for preparing for the Norland Interview
The Norland Nanny College interview process is rigorous and highly selective.
Only 100 candidates are accepted each year.
The interview usually takes place in person. However, virtual interviews can be scheduled for international students. The interview is usually conducted by a member of the College's admissions team or a trained interviewer.
Therefore, it is essential to prepare thoroughly for the interview.
Here are some tips to ace the interview include:
Prepare thoroughly by researching the College, reviewing the job description, and practising answers to common interview questions.
Be confident and excited about working with children.
Speak clearly and provide examples of your experience and skills.
Show good communication and people skills, such as listening well, being understanding, and using tact.
Show that you have a good understanding of Norland's approach to childcare and education, and how it aligns with your values and goals.
Ask questions about the College, the course, the student community, and the career opportunities available after graduation to show your interest and engagement in the process.
3. Norland Fees, Scholarships, and Financial Support Options
The Norland fee for BA (Hons) in Early Years Development and Learning (2023-24) is as follows:
£16,055 per year for UK and EU students,
£18,165 per year for non-EU students.
The fees cover the cost of tuition, academic resources, and some practical training.
Additional costs may include accommodation, meals, travel, and personal expenses.
Norland Nanny College offers various scholarships and bursaries to help students with their fees and living expenses.
View this post on Instagram
Norland also offers online courses for early childcare enthusiasts. Explore Norland Nanny (online) courses here.
4. Norland Uniform
The Norland College uniform is an important part of a Norland nanny's identity.
It consists of a long, brown coat, a white shirt, a brown tie, a brown felt hat, brown gloves (in winter), and white gloves (in summer).
View this post on Instagram
The coat has a full skirt, a fitted waist, and a wide collar, and it is made of wool to provide warmth in cold weather.
The uniform is designed to be practical, professional, and suitable for all weather conditions. And it is intended to convey the high standards and traditions of Norland College.
Students are also required to wear practical shoes with low heels.
Once you graduate from Norland, you don't have to wear the uniform, unless requested by the family you work for.
5. Norland Curriculum
The Norland curriculum is designed to prepare students for all aspects of childcare. From newborn care to managing the home, you learn everything.
The program includes both theoretical and practical training. You will learn everything from nutrition and child development to first aid and self-defence.
The curriculum also includes courses in communication, teamwork, and professionalism.  New-age subjects like driving and cybersecurity are also taught.
You can check out the detailed Norland curriculum here.
After completing the 3-year program, Norlanders can choose to do a fourth year of training. Norland nannies are placed with families to gain practical experience. They are paid a salary during this year, which is an added advantage.
This year is essential for building confidence and honing skills that will be required for a successful career as a Norland nanny.
6. Norland Placement Support
Norland Nanny College provides placement support to its students and graduates. Thus, helping them to find suitable job placements.
The support includes job listings, interview preparation, and guidance on salary negotiations. This support can be very beneficial in finding the right job placement.
7. Norland Nanny Salary and Career Prospects
Norland nannies have the opportunity to work for high-profile clients, including the British Royal Family, celebrities, politicians, and wealthy families.
Some of the well-known clients of Norland include Princess Anne, Mick Jagger, Kate Winslet, and Zara Tindall among others.
A Norland nanny salary usually ranges between £30,000 to £60,000 per year. In addition to attractive salaries, nannies may receive other perks such as accommodation, travel, and training opportunities.
Entrepreneurial Opportunities
Norlanders can also take the entrepreneurial route by starting their own business. Some Norland graduates have gone on to offer consulting services for new parents, creating their own line of baby products, or opening a childcare centre.
Related Career Paths
Graduates of Norland College can pursue various careers beyond nannying. Some have gone on to teach in schools or become child psychologists, applying their expertise to help children with learning or developmental issues. Others have pursued careers in paediatric nursing, social work, or child advocacy.
Career Prospects for UK Expats
UK ex-pats who have completed their training at Norland College have opportunities to work abroad. The demand is especially high in countries like the United States, Australia, and the Middle East.
Nannies who work for international clients can expect to earn a higher Norland nanny salary as well as benefits such as travel and accommodation.
Life After Becoming a Norland Nanny
Life as a Norland nanny is exciting. But it can be challenging too. As a Norland nanny, you will be expected to work long hours and be available for travel. You will also be responsible for the well-being of the children under your care, and this can be a demanding task.
Also, there are certain Norland nanny rules that you are expected to follow.
Some of the Norland nanny rules are:
Wear minimal makeup, natural nails, and simple jewellery.
Tattoos must be covered at all times, including any visible tattoos on the neck, face, or arms.
You are not allowed to own a TV in your accommodation.
You are expected to write daily reports for the family, detailing the child's activities and development.
You are required to dress formally for all meals, including breakfast.
You must always carry a first aid kit with them.
You are not allowed to post photos of the children they work with on social media.
You are to maintain confidentiality and never discuss the family you work with outside of work.
You should speak in a clear, measured tone of voice and avoid using slang or regional accents.
Norland nanny rules aside, the rewards are significant.
That's why becoming a Norland nanny is a dream for many childcare and education professionals who might even consider leaving a top private school or online teaching job for a rewarding career as an elite nanny.
So, what are you waiting for? You now know what a Norland nanny is and how to become one. Work towards becoming a qualified Norland nanny and get ready to care for Britain's elite juniors.
Author Profile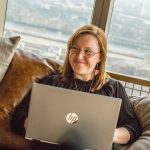 Blogger and Educator by Passion | Senior Online Media & PR Strategist at ClickDo Ltd. | Contributor to many Education, Business & Lifestyle Blogs in the United Kingdom & Germany | Summer Course Student at the London School of Journalism and Course Instructor at the SeekaHost University.