In response to the COVID-19 outbreak, many businesses were forced to modify their operations and recruitment or job interviewing strategies. Fortunately, technological advancements meant that people could work from home and virtual teams could keep things running.
Although the worst of the pandemic is (hopefully) over, many companies are still using a remote workforce. In addition to this, job interviews for graduate positions, online jobs, and internships are routinely being held online where applicants will still be required to answer job interview questions and show off their digital skills.
If you're feeling nervous about interviewing for a new job via Zoom, Skype, or FaceTime, there's no need to be.
With these top interview tips, you can ace your interview, land your dream job, and avoid the most common job interview mistakes:
1. Prepare in Advance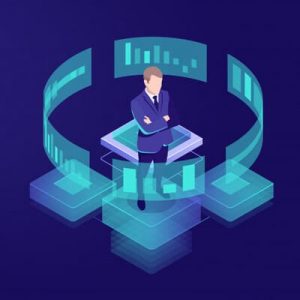 It's always important to prepare in advance for a job interview, but take the time to practice your virtual presentation too. Fortunately, this is easy to do because many apps like Zoom or Microsoft Teams allow you to record video calls. Find a willing friend or family member to roleplay an interview with you and watch it back to decide whether you need to make any changes.
However, don't forget to prepare for the content of the interview too. Developing A Student is filled with guidance and support for students and graduates, so make the most of the help that's available. With information on apprenticeships, graduate roles and postgrad employment, you can find everything you need to begin the next step of your career.
2. Dress Appropriately
You might get away with wearing pajamas to an online uni class, but your casual attire isn't going to cut it at a virtual job interview! There's no need to go overboard, but it's advisable to dress as you would for a face-to-face interview. While every profession has its unique guidelines for appropriate work attire, opt for formalwear or office wear if you're in doubt. And don't just cover what is visible to your interviewers, because the situation could get embarrassing if you suddenly decide to stand up.
3. Choose a Quiet Location
If you live in a busy household, try to find somewhere quiet to hold your virtual job interview. Make sure everyone in the household is aware of your meeting and ask them not to interrupt or disturb you while the interview is taking place. This is especially difficult with children in the household as they're unpredictable and we've all seen the hilarious interruptions online.
4. Check Your Connection
A poor internet connection can make it difficult to converse effectively online, so double-check that your WiFi is fully operative well before your interview is scheduled to take place. If not, check whether you can use your smartphone to tether your laptop to its connection. Alternatively, wireless dongles enable you to access mobile broadband. There are lots of ways to improve your connection, providing you have the time to test any changes prior to the interview.
Stay Calm and Confident to Secure Your Dream Job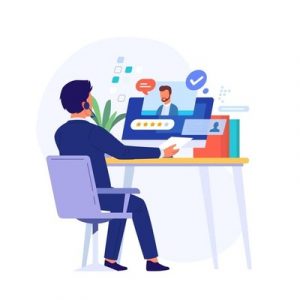 Most of the workforce has spent time working at home in recent months, so everyone's familiar with what can go wrong in online meetings! If you're interrupted or you temporarily lose your internet connection, try not to panic. Simply apologise and ask to continue from where you left off.
Job interviews can be nerve-wracking at the best of times, and holding them online can add to your anxiety. By staying calm and confident, however, you can showcase your talents, connect with the interviewer and secure your dream career.
Having an online portfolio as an online reference during or after your interview can boost your chances of being hired and starting a new job so invest time in building your online presence via a personal blog or website and other social media channels.
Be yourself, sell yourself and become a master of virtual job interviews following our job interview tips.
Author Profile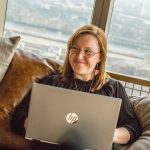 Blogger and Educator by Passion | Senior Online Media & PR Strategist at ClickDo Ltd. | Contributor to many Education, Business & Lifestyle Blogs in the United Kingdom & Germany | Summer Course Student at the London School of Journalism and Course Instructor at the SeekaHost University.