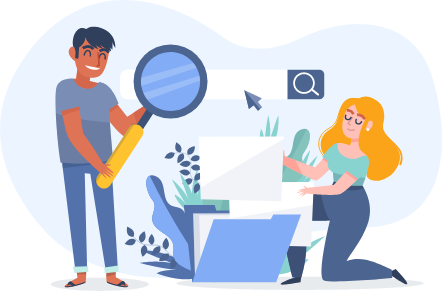 Many are currently asking questions like "which online games can I play when bored" or "which free online games can I play with my children?". Whenever the whole family or household is at home online gaming comes to mind, especially amongst the younger generation. So, it is vital for a parent or carer to know about the quality and adequate use of online games you can find on the internet.
Did you know that according to scientific research, the most intense phase of learning takes place up to the age of eight years? Brain development takes place throughout life, but pre-primary learning is the backbone of every child's later development.
How can online games contribute to your child's learning?
The simplest answer is by "playing together".
Researchers, educators, and parents across the world are now realizing the importance of play as a key driver in enhancing learning and the holistic development for children.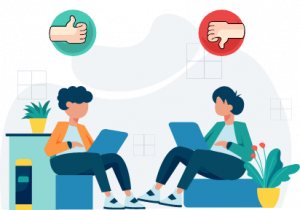 It is a challenge for parents to keep their children engaged and think of games and play-based activities at home as they're obviously not trained to do so. This is especially true for the use of digital devices and online activities while these have only emerged over the last couple of years. There are now thousands of free and paid online games and mobile apps that offer engaging and challenging content to keep you and your child occupied for hours!
But many parents are worried that video games, mobile games, or online games are a waste of time, addictive, and limiting their child's development.
Believe it or not, there are several cognitive benefits that online games offer to not only children but also adults as previous research shows.
Online games can:
Improve spatial attention
Help cope with learning challenges like dyslexia
Enhance multitasking abilities
Improve concentration, focus, and memory
Enhance hand-eye coordination
Aid in developing creativity, problem-solving skills, and out-of-the-box learning
Help kids

with academic learning.
Whether its math, science, technology, engineering, language, general knowledge, logic, strategy, art, creativity, or just plain fun, our listed free online games are sure to open up a world of fun, learning, and excitement for your little ones and your whole family. The online games listed below have been selected by our editorial team based on their reviews and ratings by industry experts.
Best free online games that you and your child can play together while being stuck at home.
Magic for Mathematics
Math and numbers can be overwhelming for both kids and adults. However, with some of these recommended number online games, math becomes fun, easy, and enjoyable.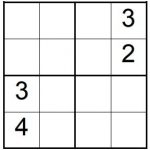 Sudoku:
The ubiquitous 9×9 magic square box or Sudoku puzzle that we see everywhere in print media including magazines and newspapers is also easily found as an online game both on websites as well as mobile apps. They can be even customized in smaller versions including a 4×4 box to suit your child's math ability.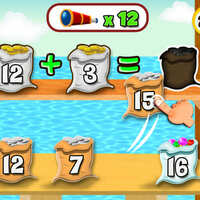 Math Land:

Math Land is an educational video game that breaks the barriers of learning. The main goal of Math Land is to teach adults as well as children the basic but difficult lessons of mathematical operations – Addition, Subtraction, Multiplication, and Division.
Math Land is a mathematical learning app designed as an adventure theme land. The player has to help Ray, a friendly pirate recovers his gems and precious treasure from the evil pirate Max who has stolen them from Ray. It is entertaining, interactive, and has different levels to keep you surprised and challenged!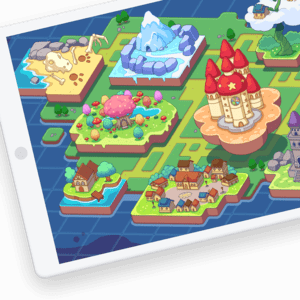 Prodigy
:
Used by more than 50 million students, teachers, and educators worldwide, Prodigy is a completely free math coaching game for kids 6 to 12 years of age.
Prodigy focuses on each student's different learning potential to aid in math learning. Their interactive games and puzzles are designed helps kids learn complex concepts easily for mathematical problem-solving. And it is connected to classrooms so that parents and teachers get an insight into the child's progress.
Gaming for General Knowledge
Most kids despise reading encyclopedias. They find them boring and intimidating. If you are looking to enhance your child's general knowledge, then the following best online games are the solution that you are looking for:
Trivial Pursuit:
One of the most popular quizzing and family board games of the '80s and '90s has now been redefined to a super entertaining video game. You can now play on both your computer as well as your mobile phone.

There are different games similar to the original that can be played solo as well as with friends and family.
Here are some of the best online games for free to get you started:
Quizzland– Trivia Questions & Answers
Trivia Crack 2
Trivial Quiz – The Pursuit of Knowledge
Trivial World Quiz Pursuit
Trivia 360.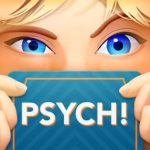 Psych:
Psych is a fun game that can be played on your mobile with friends and family. Whether you are looking to spend a lazy Sunday afternoon, spice up a boring quarantine lockdown, kill time on long road trips, or just play, Psych lets you and your child (7+) engage in fun puzzles and riddles from different categories.
QuizUp:
QuizUp aims, "To connect people through shared interests". You can learn,

explore, and quiz on different genres like Harry Potter, action movies, Disney, logos, internet, flags, and other interesting categories. This game is suitable for children aged 10+.
Experimenting with Science
Science is much more than a combination of Physics, Chemistry, and Biology lessons in thick and intimidating textbooks. Science is igniting a child's natural curiosity. It is experimenting, goofing around, exploring, discovering, and learning all rolled into one. These free games are sure to ignite the scientist in your youngster and you:

Tinybop:
Tinybop offers interactive games on both the play store as well as the app store. These games are fantastic mediums to learn about the human body, plants, homes, simple machines, weather, the earth, space, mammals, and states of matter to name a few.
Tinybop also has a digital toy app section that provides open-ended construction kits. Kids can learn to imagine, create, test, and play with almost anything that they fancy with the help of these awesome digital toys.
Explorium:
Ocean for Kids: The perfect game to introduce your child to the amazing marine world. This game is an exciting journey under the sea in search of the lost city of Atlantis. And as the child embarks on a thrilling underwater adventure with the game's main characters—Alex and Alice, they get to learn more than fifty facts about marine life and oceans.
Explorium is not just an informative game. It is an interactive medium for children allowing them to discover the power of imagination and creativity. It helps build upon focus, develop memorization skills, and also helps improve fine motor skills.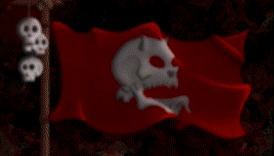 Pandemic-2
This pandemic simulation game is eerily similar to the COVID-19 situation. The game aims to use biology and strategy to spread a disease throughout the world. Users get the choice to become a virus, parasite, or bacteria and then spread it through the world.
If you fancy exploring geography then see our recommended learning apps here.
Art through Apps
Who would've thought that mobile applications and websites can help children boost their imagination and inclination towards art? If you want your kid to go the Picasso or Van Gogh way, the below listed online games available for free are your way forward:
Let's Learn How To Draw!
This app was voted as the top educational iPad app in the US. It is a drawing app that actually teaches kids and adults to create drawings by breaking it down into simple and easy to follow steps.
With the help of its interactive lessons, you can learn to draw almost anything that you have always wanted to create but didn't know how to start. Their learning modules have all the fun things that little kids love including monsters, dogs, trains, and even spine-tingling dinosaurs.
Colour Mandala:
Colour Mandala books and apps are becoming increasingly popular for their healing and calming properties. A lot of apps based on the Buddhist concept of Mandala or concentric circles are available on mobile app stores and websites. All you need to do is fill these Mandalas with either the colours of your choice or according to the instructions provided in the activity.
Benefits of the Colour Mandala activity include:
Acts as a stress buster
Has healing and calming therapeutic powers
Boosts creativity and concentration
Helps develop problem-solving abilities and fine motor skills.

Quick Draw:
Quick Draw by Google Creative Labs is the ultimate kick-start to doodling. You draw an object mentioned by the game and the Google machine tries to guess the object. This super-intelligent machine learning app is designed to recognize even the most terrible doodles. If your child dreads art, Quick Draw will help them overcome the fear of bad doodling!
Build upon Building and Creativity skills
One of the biggest problems related to conventional education is the lack of creative and outside the box thinking! Children lose the ability to harness their natural curiosity, ask questions, or brainstorm to find new ideas. These recommended online games are known to kindle the creativity quotient in your kid:
LEGO

LEGO has been a household name for families across the world for the last seventy years. Apart from its original LEGO building blocks, LEGO now offers mobile applications and video games to children to jump into the creativity bandwagon.
LEGO's free online games and mobile apps are based on the popular LEGO themes including LEGO DUPLO for the really young ones to the LEGO City, LEGO Star Wars, and LEGO Super Heroes for older youngsters and their parents. Teenagers and adults are sure to love creating realistic robots and models using the outstanding platform of LEGO Technic, LEGO BOOST, and LEGO MINDSTORMS.
Polycraft: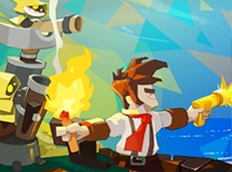 Polycraft is a 3D game that can be played on the computer. This game is all about imagination and fantasy! You are the hero of your island and you need to survive on this deserted island. There's strategy, excitement, intelligence, spontaneity, and much more in this super engaging game.
As the hero of the island, your child will do everything it takes to beat enemies. Build towers, collaborate with other forces, make homes, build protective walls, develop new strategies, and do whatever it takes to keep your island safe!
Minecraft: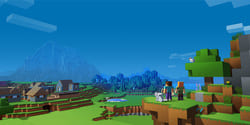 Minecraft is the epitome of creativity. It has a specially enabled Creative Mode to help you recreate everything that you imagine and dream of. Some important takeaways from Minecraft include:

Learning how to use limited resources
Developing survival techniques
Creating from imagination.
With SeekaHost you can now get exclusive Minecraft Server Hosting, allowing you to invite friends and even play for free! Check it out!
Coding is the new English
Steve Jobs once said, "Everybody should learn to program a computer because it teaches you how to think." Yes, coding is the new English and every little kid should definitely learn how to code. And these coding online games are free and the most interactive way of introducing your child to the fascinating world of programming:
Lightbot:

It is ideal for first-time coders of all ages. Through its engaging puzzles, children and adults learn the basics of programming like sequencing, overloading, procedures, recursive loops, and conditionals. Lightbot is also preferred by teachers across the world as the tried and tested name in learning programming.
Tynker:

Tynker is an award-winning mobile app that enables kids aged five to eighteen to create apps and games. Its unique platform lets children create codes without actually typing them. All they need to do is drag blocks of code and snap them together.
Tynker works across different devices including computers, laptops, tablets, and mobile phones. The three main age-categories of Tynker include:
Tynker Junior for ages 4 to 7
Tynker for ages 7 to 13
Mod Creator for ages 7 to 13.
Curiosity Machine:

Curiosity Machine is the ideal platform for families to develop AI (Artificial Intelligence) skills. There are more than 60 engineering projects for kids to choose from including aerospace, robotics, ocean engineering, biomimicry, and satellite systems.
Curiosity Machine helps develop AI skills by helping students:
Create projects
Build and develop systems
Test and redesign systems.
Love the Logic
Good and sound logical thinking coupled with critical analysis is the backbone for all problem solving and learning skills. Unfortunately, classrooms teach children the much-needed skill of logical thinking only partly. If you are looking to improve your child's logical thinking abilities, these online games are the perfect way to start:
Tami's Tower: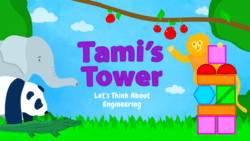 Created by the Smithsonian Science Education Center, Tami's Tower is available for use on laptops, desktop computers, tablets, and smartphones. The main aim of Tami's Tower is to introduce little ones to intricate engineering and physics techniques with the use of basic logical reasoning. Tami is a perpetually hungry lion and your goal is to provide him food by building a tower. Kids learn about shapes, physics, logical thinking, and engineering while feeding lunch to Tami the Lion.
Wonderputt: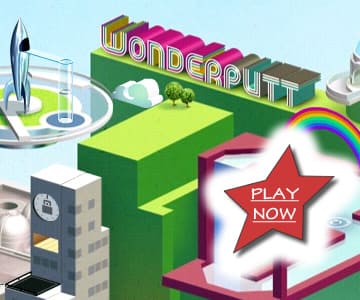 Wonderputt is a golf game that teaches logical thinking. Yes, you read that right! A perfect way to combine your love for golf with superior thinking skills.
Wonderputt is a visual delight created with splendid graphics, fascinating architecture, and amazing animation. The aim is to play golf—aim, swing, shoot, and complete each hole with the least possible tries. Wonderputt's beautiful 18-hole golf course is not just lessons in golf, it's also learning about logic, physics, and innovative thinking.
Monument Valley:
Monument Valley is the ultimate game of puzzle solving and logical thinking. The user has to lead the heroine of the game—Princess Ida to higher platforms by clearing hindrances, optical illusions, unbelievable architectural structures, and amazing geometry.
Playing with Strategy
Strategic thinking is an essential skill for youngsters as it helps them develop problem-solving abilities, confidence, and better decision-making techniques. Along with classic games like Chess and Mastermind, there are also several escape games available online for free, which are ideal to teach strategic thinking to youngsters from 7+ years.
Chess:

One of the oldest games played by the human race, chess is still an all-time favourite for those who want to learn the lessons of strategy, patience, and concentration. Now available online, you may either play chess with your child or let them play with the computer for immense benefits including:
It improves your child's IQ
It provides stimulants to exercise both sides of the brain
It teaches planning and deeper thinking
It enhances spatial ability
It improves memory skills.
Mastermind: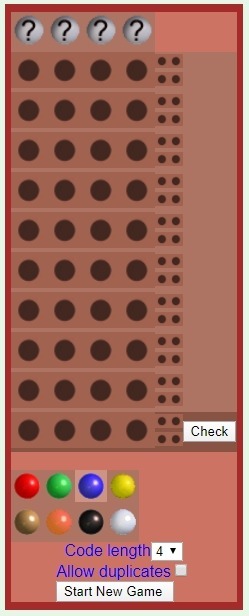 Mastermind is also known as the game of breaking codes. Another old favourite, Mastermind is now available in its new avatar on computers as well as tablets and smartphones.
The idea of the game is for the player also known as the code-breaker to guess or figure out the secret code that has been chosen by the other player or the code-maker. The code is a series of 4 coloured pegs that are chosen from the available six colours.
The code-breaker uses intuition, strategy and logic to guess the code maker's code. And the code-maker gives feedback after every guess. Remember the code breaker has limited trials to guess the secret code.
Escape Room:

The Kids Room Escape is an online game that teaches young children to break free from a locked room by finding clues, looking for hidden objects, decoding riddles, and solving puzzles. They are full of adventure, strategy, critical thinking, and logical analysis.

Escape Room games are great for improving:
Observation skills
Patience
Performing under high stress
Logical thinking
Strategic management
Teamwork.
Let's love Language:
Ever wondered how little kids pick up words so easily? According to researchers at MIT In the United States, the ideal time to learn a new language like a native speaker is by the age of 10.
Children under the age of 10 have more innate abilities to absorb the nuances of learning not just one, but many new languages. Here are some great games to ensure your child learns an additional language easily (these are suitable for children that can read):
Duolingo: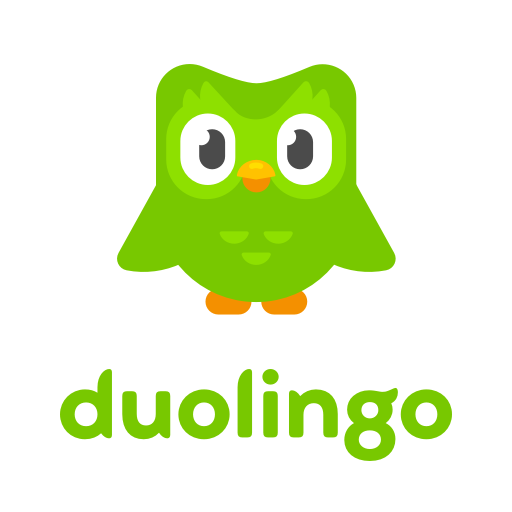 Duolingo is a free language learning app and it offers online lessons in German, Japanese, Italian, Arabic, Portuguese, Dutch, Czech, Danish, and Welsh to name a few.
Duolingo prides itself as "The best new way to learn a language." And they could not be more correct. Used by more than 150 million, it is believed that about 34 hours of Duolingo lessons are equivalent to a semester of college-level education. Download Duolingo and teach your child a language from the comfort of your living room. Duolingo ABC is a free app to teach English to children in the age group of 3 to 6 years and beyond.
Vocab Victor English Word Game: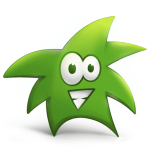 Vocab Victor is a fun way to increase your child's vocabulary. The kids simply love the game which is based on the hero named Victor who lives in a castle. An evil dragon has taken away Victor's words. And now it is the user's task to complete the word exercise challenges in the game to help Victor retrieve all his words from the dragon.
Scrabble: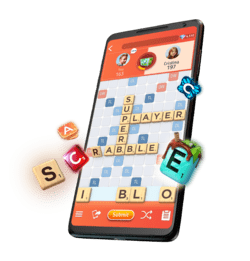 Since the 1930's the board game version of Scrabble has been entertaining people in different corners of the world including 121 countries and 29 languages. The digital age has seen Scrabble evolve from its board game version to different web-based online games and mobile and tablet variants of this eternal classic.
Irrespective of the version and variant, the goal of Scrabble remains the same even today—creating words from alphabets and earning maximum points to win the game. Scrabble is a superb game for both spelling skills as well as vocabulary building.
For more language learning online games and apps read our article about the latest early years language apps or learn more about platforms English teachers use here.
Fun Unlimited
Sometimes it is necessary to just play games without the learning. It's the family bonding that takes place over laughter and happiness which is equally important for your child's development!
Candy Crush Saga:

The most addictive game of all times—Candy Crush Saga is a fun way to spend an evening with your kids while it is pouring cats and dogs outside. Play, play, play!!
Angry Birds:

Hilarious fun to play with the family, Angry Birds is a cult by itself. The game is all about throwing slingshot birds at enemy pigs kept in little structures and demolishing all the pigs in limited tries. No brainer and no brain needed.
Kingpin Bowling: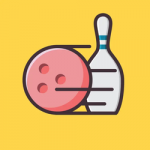 One of the easiest games to play with the family, Kingpin Bowling lets you recreate the magic of a bowling game in your home. It also has a special kid's mode for younger children. Practice, Play, Strike!
Hopefully this extensive online game list has given you some ideas of how to extend the learning and fun at home in different subjects or topic areas.
We recommend you ALWAYS monitor and supervise your child while it plays online games and if they're younger than 6 years you should certainly play most games together with them as they may still need support with navigation.
Remember that games should bring the family closer together instead of isolating them even more.
Further Reading On Our Blog