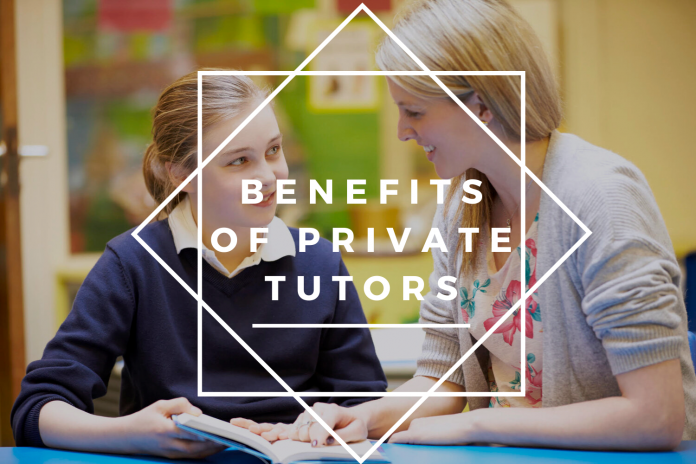 A child's school years should be some of the happiest of their lives.  However, if your child is starting to find some subjects challenging, the experience can turn into a nightmare. The pressure that students put on themselves as well as that which they receive from their peers, teachers, or parents can also adversely affect their behaviour, having a further impact on their learning outcomes.  In most cases, this problem can be addressed with some additional help such as parental meetings with specialists involved and perhaps some private tutors.
One of the top international schools in Hong Kong, Harrow School Hong Kong, pays close attention to their students, looking out for those who may fall behind. Through additional educational resources that give them the extra attention needed to get back up to speed, the school offers its pupils extra-curricular activities such as a so-called MUN program, which is an academic simulation of the United Nations, for pupils to act as delegates from different countries requiring to solve real-world global issues.
Such initiatives ensure that their confidence remains intact and that they never fall too far behind academically as well as pastorally.
Another factor is discussing private tutoring with parents if this will provide additional benefits to the student's learning. This article will explain some of the benefits of private tutors working alongside teachers and how this collaboration can be maximised for the best learning outcomes.
What is the difference between a Private Tutor and a Teacher?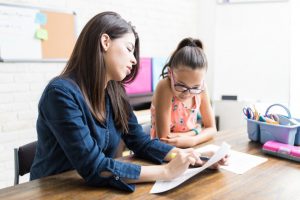 Although it may seem relatively straightforward, some parents are unfamiliar with the role that a private tutor can play compared to their child's teacher.
Private tutors are usually focused on one student rather than a whole classroom like the class teacher. They will address specific learning needs to help the student better understand and grasp a subject or topic. Often they will concentrate on one area, although it is not uncommon for them to teach a range of related subjects such as maths and the sciences.
Tutors normally provide private lessons in the student's or tutor's home, where they may have access to more specialised equipment and resources. Compared to learning with a teacher in the classroom environment students often find the lessons are more relaxed and tailored to their interests, which benefits the overall learning process.
However, all tutors should understand that they are working in conjunction with the school, so they will need to follow the same syllabus and sometimes teaching methods to avoid confusing the student.
Why should Teachers and Private Tutors work together?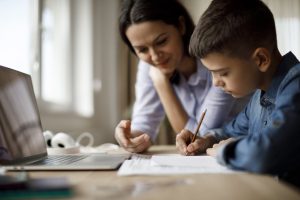 Teachers and tutors should be striving to achieve the best learning outcomes for their students, and private tuition is to supplement rather than replace classroom learning. As such, private tutors should follow the lead of the student's school and provide the necessary support. This can only happen if they communicate about the individual learning goals and curriculum taught regularly.
Find out how this can happen below:
1. Lesson Continuation after School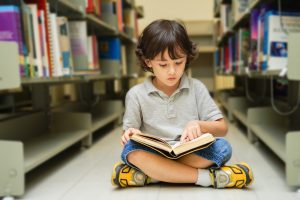 Unfortunately, it is a fact of life that teachers suffer the same time constraints as anyone else. They will need to schedule the entire curriculum into class time and won't have the time to recover some topics.
A private tutor can continue where the classroom learning finished, focusing on aspects that a student may be having difficulty understanding. The subject may need to be explained differently using different teaching methods or resources or covered in greater depth. Indeed, it may be a fundamental part of the lesson, and without a complete understanding, moving onto the next stage may be almost impossible.
Hence why the teacher will equally benefit from supporting a private tutor with offering their student an extended and more differentiated and tailored version of the school lesson. It is a win-win for everyone involved as the schoolteacher can focus on the whole class progression while the student progresses individually together with the tutor.
2. Personal Attention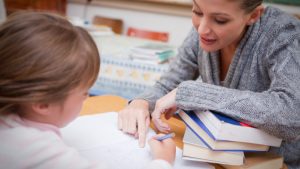 It is impossible for a teacher to devout all their attention to one student, and, sadly, this may mean that some fall behind. On the other hand, a private tutor can focus all their attention on one person, addressing their individual needs. Often, struggling students are reluctant to ask questions in class, fearful of what their peers will think.
However, in private, they are often more prepared to ask these questions, giving them the additional information, they require to fully understand the topic. An experienced tutor with an excellent understanding of the subject can be invaluable and make a huge difference to student's academic success merely by providing extra support and guidance together with the class teacher.
3. Shared Objectives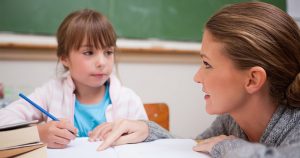 All international schools welcome a diverse range of students, often of different nationalities and different cultures. However, one thing that is common with all is that parents, teachers, and tutors all share the same objective, which helps a child achieve their potential.
To be successful, all groups must work in unison to achieve the goal, following the same path, so tutors must always liaise with the school and the parents as well. It will mean that the tutor can tailor lessons to address weaknesses and meet the child's needs. Communication is essential throughout, and professional tutors will be extremely adept at this.
4. Private Tutors act in a Student's Best Interests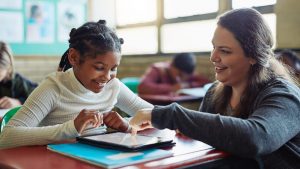 No child enjoys struggling at school, and they will always feel a stigma attached to it. Tutors will often get to know students on a more personal level and, as such, be able to formulate teaching plans with the schoolteacher that suit particular students and support them with their school assignments better. This one-to-one attention can help immeasurably with a child's confidence too.
It is quite common for the teacher to identify a weakness and then suggest extra tutoring. Most international schools will be happy to allow tutors to use their materials as required to further forward the student's progression. The daily monitoring will undoubtedly reap the rewards in a relatively short period.
What to do if you feel your child may be falling behind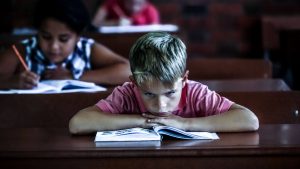 If you feel that your child is not doing as well as they could at school or have any concerns, you should always discuss them with the class teacher or school first. Students experience a range of different emotions and challenges, so it is vital that you get to the root cause of the problem. Most schools will have a list of private tutors who they are happy to recommend. However, you can choose your own tutors, but again care should be taken to ensure that their lessons follow those of the school and that they communicate well.
How long will my Child need a Tutor?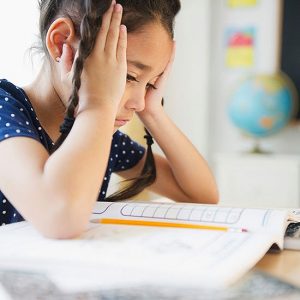 This question requires an individual answer, depending on the level of additional assistance that is required. Some students may only need additional tutoring for a few weeks, while for others, it may be ongoing. The school will be able to give you a clearer indication, and they will be familiar with the challenges that your child is experiencing. It is crucial to remember that everyone's learning style is different and that you as a parent can equally support your child.
For more information about tutoring services please head to our Online Tutoring & Teaching section.
If you want to learn more about how you can support your child at home, go through these guides:
Best Online Learning, Teaching & Tutoring Platforms to Close the Attainment Gap
Author Profile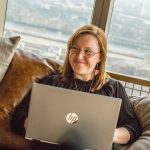 Blogger and Educator by Passion | Senior Online Media & PR Strategist at ClickDo Ltd. | Contributor to many Education, Business & Lifestyle Blogs in the United Kingdom & Germany | Summer Course Student at the London School of Journalism and Course Instructor at the SeekaHost University.