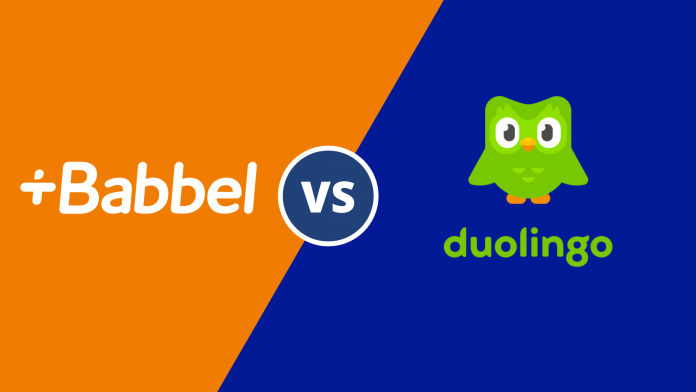 The vast number of fantastic language learning applications we can use today can help us expand our target language's vocabulary and improve our grammar to finally become fluent through easy-to-digest and memorable language training activities and courses.
These language learning apps are also cost-effective, especially when compared to formal language instruction from a native speaker.
Many language apps have capabilities such as speech recognition, which is essential for guaranteeing appropriate pronunciation. Most also have several language learning options, which is good for learning multiple languages simultaneously.
The finest language apps adapt to your way of learning as some language learners prefer to read while many others prefer to listen or play games.
Most of these language learning applications are based on a subscription model, which means you invest your money for the time you wish to learn if you want to utilize additional features as many basic features are freely accessible.
If you need to refresh your language skills before a trip abroad or if you must prepare for a language test, you can reactivate your subscription at any time.
Whatever you're interested in, there's an app for it, which also makes it harder to identify the right language app for yourself and your requirements.
So, discover the 4 most highly rated language apps, including a Babbel vs Duolingo comparison, as these two are currently the hottest contenders in the language app market.
1. Rosetta Stone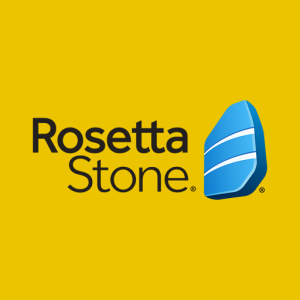 For the past 25 years, Rosetta Stone has been a leader in language learning. The methods of practice are standard language learning activities you may still recall from your school days. With perfect responses in pronunciation, vocabulary, and grammar, you can review your progress. Rosetta Stone mainly works through daily speech and language exercises via online forums, chats, and activities with speech recognition. It is a subscription-based language study service, but you may try out the first lesson for free to see if it's for you.
2. Busuu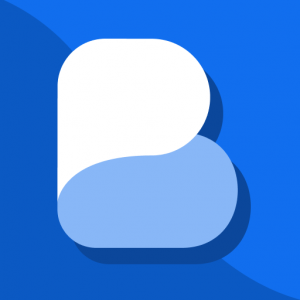 Busuu is an excellent app for learning the target language every day in a fun way that will stick in your head. This free program provides a study route that you can follow if you are already familiar with the target language. It asks you to read, listen to, and say common phrases before working through a few tasks to reinforce what you've learned. It is the best app for general vocabulary activities and memorisation.
3. Babbel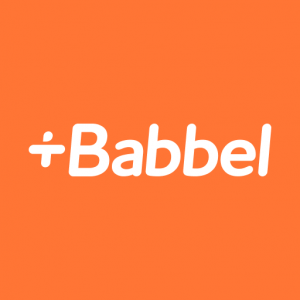 Babbel has been highly rated by many of its users as it offers to learn 14 different languages in one app. You can start for free to test it for yourself first before you join the subscription. Rather than providing pre-packaged courses, it offers customized lectures to keep learners engaged. It breaks down lectures into small, easy to understand and comprehensive materials. Also, it includes engaging quiz-like activities.
With a premium subscription, the app lets you attend online classes taught by actual language professors. It is the best app for a school-type language learning experience.
4. Duolingo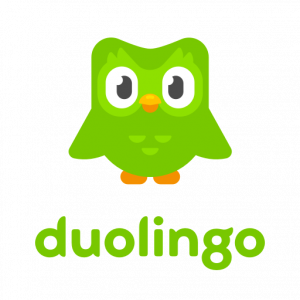 If you are looking for a different language learning experience that other language applications do not offer, you should investigate Duolingo. The app contains some unique possibilities among its 38 language learning options. If you want to enter more than one language course, that's not a problem. There are lectures and a well-developed in-app activity mechanism that encourages you to review previous materials for your language practice, so you continue where you left.
However, the abundance of information isn't Duolingo's most significant feature; it's also absolutely free. It means that you can learn your desired language without spending a penny out of your pocket. For a hassle-free experience, you can pay a minimal amount and get rid of all the advertisements. The app certainly offers the most cost-effective method for learning multiple languages.
Duolingo vs. Babble Comparison
What are the main differences that make one app superior to the other?
Both of these top language apps have some pros and cons.
Babbel is excellent for students who want to master a language entirely, whereas Duolingo is excellent for casual learners who wish to dabble.
Babbel's lessons include conversational practice and cultural immersion, whereas Duolingo's courses are adaptive and offer 95 different language courses in 38 languages.
Babbel has four monthly membership plans, whereas Duolingo has two options: a free edition with ads and a monthly subscription without ads.
Final Thoughts
Learning a new language has never been more fun than today with so many wonderful visual and entertaining language learning apps that offer flexible language practice on the go. All four language apps listed in this article help learners acquire basic language skills in their target language with regular use. However, Babbel and Duolingo are part of a growing trend in learning multiple languages through online courses that are more convenient than in-class courses in many respects. They appear to offer the features that most modern language learners are after, which is reflected in their success. Now, you can quickly evaluate which app is the best for yourself: Babble or Duolingo?