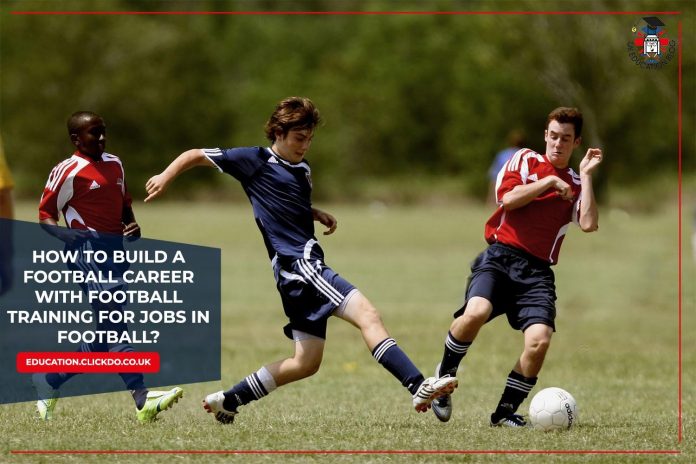 England is one of only 8 countries to ever have won the World Cup.
But the money and glory aren't just in playing in the World Cup. The European football market is huge at 21.9 billion pounds. The size of the industry guarantees a place for someone with adequate football training.
Proper football training is indispensable for anyone pursuing a career in football in England.
In this guide, we'll explain the different stages of undergoing proper football training in England.
Football training as a youth
Most footballers start their journey young. Here are some ways your child can do it as well.
1. Start out at football schools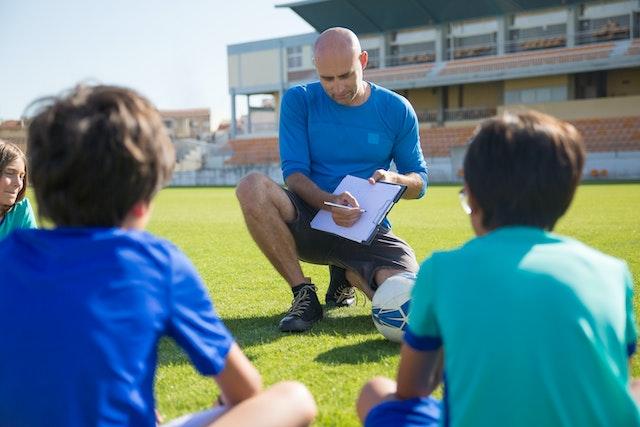 Football training can start at the age of 4. As a parent, you must focus on your child's training, exercise, and nutrition.
With this, enroll your child in a football school. It is recommended for children between the ages of 4-12.
The school can provide healthy competition and growth in a structured learning environment for your child. They will be in the hands of professional coaches who will help them become well-rounded and versatile footballers.
Famous football schools in England can be found in almost every city that has a football club. Additionally, you can find football academies that are not part of an FC:
Nike Academy
David Beckham Academy
Academy of Light
Arsenal F.C. Under-23s and Academy
Chelsea F.C. Under-23s and Academy
Liverpool F.C. Reserves and Academy
Manchester United F.C. Reserves and Academy
Newcastle United F.C. Reserves and Academy
Tottenham Hotspur F.C. Under-23s and Academy
For international football:
FCV International Football Academy
Manchester International Football Academy
You can find many local football training academies in your vicinity as well.
If a football school is not an option, don't forget that there is football taught at every public and private school in the UK and football clubs are usually offered too. Encourage them to try for the school team. Like Jordan Pickford whose only experience before signing to his hometown club aged eight was playing for his school.
2. Join a football boarding school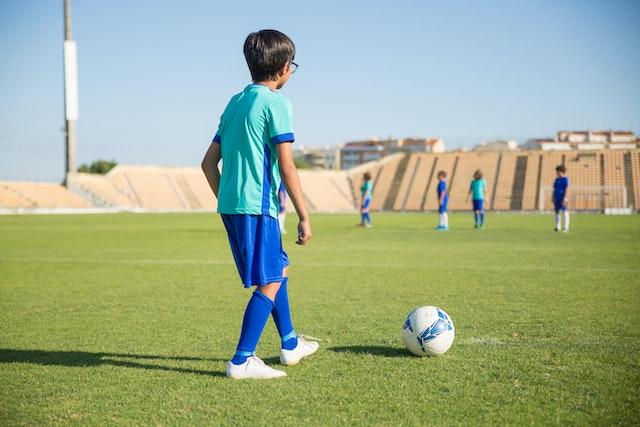 Once you have tested the waters with football schools and think your child has what it takes, send them to a high-performance football boarding school.
These boarding schools are geared around creating professional footballers and football is part of their daily routine. These schools will develop your child's raw talent and teach them the soft skills needed for jobs in football.
One such boarding school and academy is Ertheo where Calaum Jahraldo-Martin spent 2 years in the academy learning everything there is to know about professional football.
Other famous football academies and boarding schools in England are:
Bradfield College
Millfield School
Shrewsbury School
Brooke House College
Conduct research about the nearest boarding schools to you, meet the teachers and coaches, check the facilities, and go with the one you feel is the best match for your child.
3. Participate in football tournaments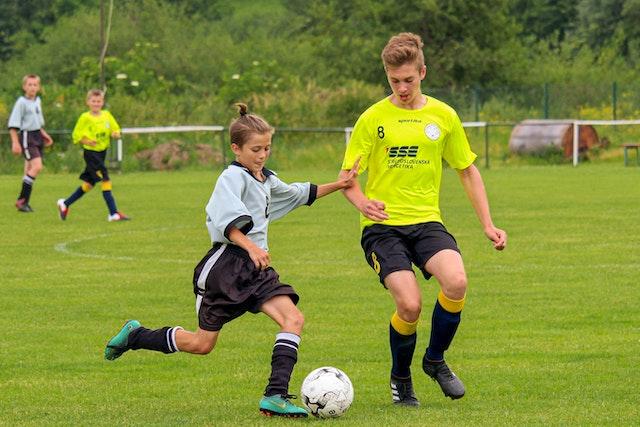 Once your child has the training needed, it's time to test their abilities on the field.
Encourage them to take part in tournaments. Just in 2023, there are three types of football tournaments coming up:
Tournament Nationals – A regional grassroots competition for U7 to U15 boys and U9 to U13 girls.
The One. 11v11 Nationals – A national one-day tournament for 11v11 teams U13 to U18 boys and U14 and U15 girls.
One Tournament England Experience played at St. George's Park National Football Centre for U8 to U11.
They can also register for football festivals like ESF 2023. It is the biggest football festival operating since 1989.
Your child will be able to meet legends like Robert Pires, John Barnes, Ian Wright, Kevin Keegan, Casey Stoney, Teddy Sheringham, Jordan Nobbs, and Danny Murphy.
Starting a career in football
Being a professional footballer is the dream job for many. It promises fame, wealth, luxury and so much more.
Here are a few steps to follow to get on track for jobs in football.
1. Join a team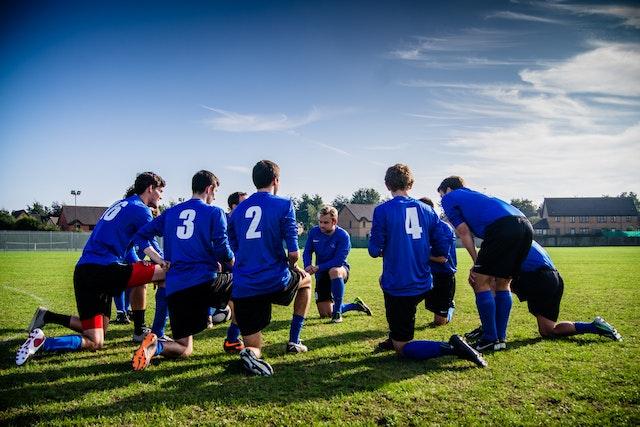 Football is a team sport, so if you want to play and learn the game, you must join a team.
To maximize your visibility to scouts during your development, you must play games frequently.
Additionally, don't be scared to switch teams. While it is good to support a local team, if they lack excellent coaching or perform at a high level, it serves no use for you personally.
You must be willing to look for the best setting for your skills to flourish if you want to succeed as a professional.
How can I join a football team?
You can use the Find England Football website to find the type of team that you are looking for and join them for competitive leagues and tournaments.
2. Create a football CV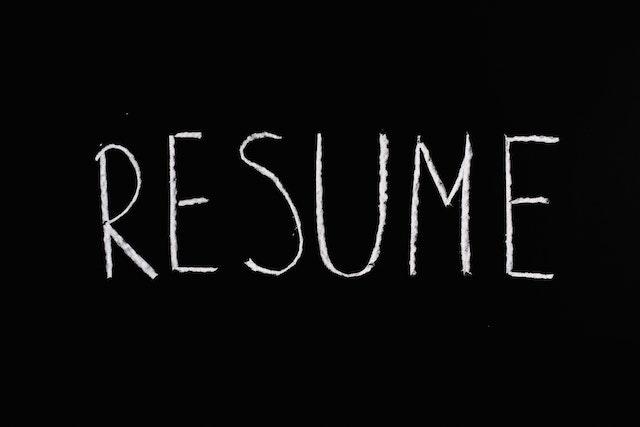 It is a good idea to put together a CV listing your:
Positions
Qualifications
Accomplishments, and
Graphic highlights, if any exist.
Not only does it give recruiters and future employers a profile of you, but it also fosters self-reflection, which may help you figure out your strengths and limitations.
Consider your resume as a personal statement outlining both the football player you are today and the one you hope to be in the future. You can use it as a tool for setting goals in that regard. In the digital age, it is also recommended to have an online portfolio or CV website.
3. Get an agent
Football, like many other professions, places a strong emphasis on networking. An agent can help you make contacts within the industry.
Although agents play a variety of roles, their primary responsibility is to match you with appropriate teams and make sure you are treated fairly.
In many instances, agents or agencies will approach you in an effort to represent them. But you can also go look for them.
When looking for an agency, you should do your research because not all of them are close with managers or club officials.
How can I find a good football agent?
Go to the list of FA Registered Intermediaries. You can compare and pick an agent you find suitable and get in touch with them. To make them interested in you as a player, send a highlight video of yourself and make sure the first few seconds include your best plays.
4. Go to a football trial event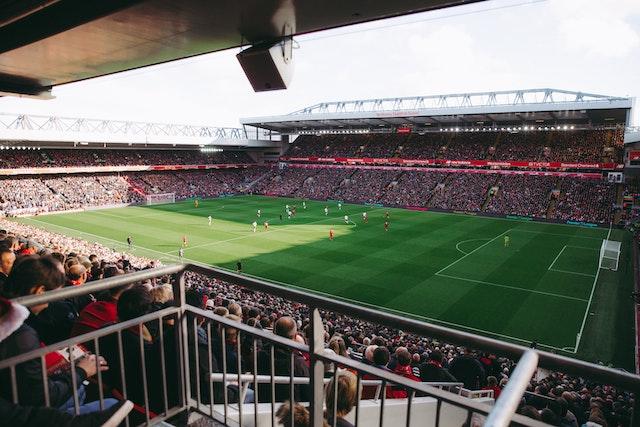 A prospective footballer's club trial might be one of the most important moments in their career.
It's an opportunity to demonstrate football skills to a potential employer and possibly land a job.
It is advisable to take the trial very seriously, showing the qualities that brought you there in the first place, but also to make an effort to enjoy it.
Do your best throughout the practice and games while showing respect for the staff, coaches, and other players.
Don't give up even if your trial doesn't lead to a contract offer. Keep trying.
5. Play football at university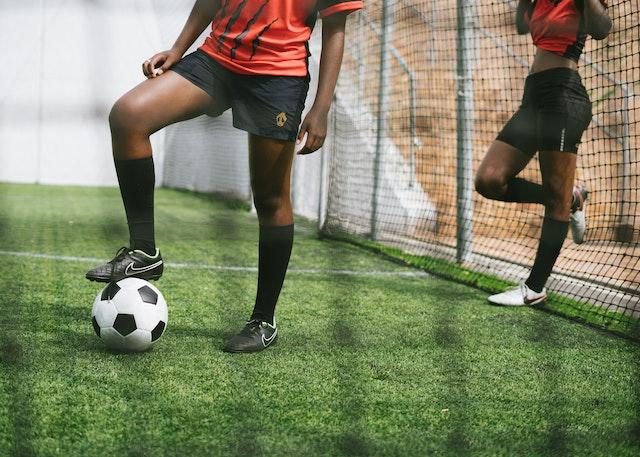 You can also try for a football scholarship at a university. You will get to play on the team and receive higher education.
Clubs keep an eye on collegiate football, and some universities have close relationships with clubs. So, you have a chance to join that club.
You can conduct your football training outside college as well.
For example, Matt Smith gained non-league football experience with New Mills, while studying at the University of Manchester. Subsequently, he made his debut for New Mills in the North West Counties Premier League.
Here are some of the scholarships you can apply for. Once you have chosen a scholarship, visit their official website and check if you meet their criteria.
Variety of jobs in football
Jobs in football don't just entail playing for a team or in a club. There are tons of other options and let's explore them.
1. Youth coach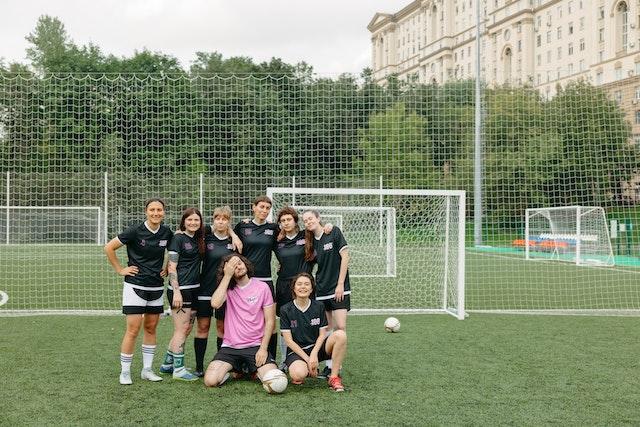 You will work at the grassroots level.
With instructing kids in football, you also have to inspire them to play, watch, or coach football for the rest of their lives.
You will obtain the certifications and credentials required to instruct their sport, such as the FA badges for football coaches, allowing your players to take part in engaging, instructive, and hands-on lessons.
You will need to pursue one of the following degrees at the renowned University Campus of Football Business (UCFB) and Global Institute of Sport at the Wembley and Etihad campus to become a youth coach.
BA (Hons) Football Coaching (Blended)
BA (Hons) Football Coaching & Management
BA (Hons) Football Coaching & Talent Development
MSc Football Coaching
MSc Football Coaching (Blended)
MSc Football Coaching & Analysis
MSc Football Coaching & Analysis (Blended)
MSc Performance Analysis in Football
2. Academy coach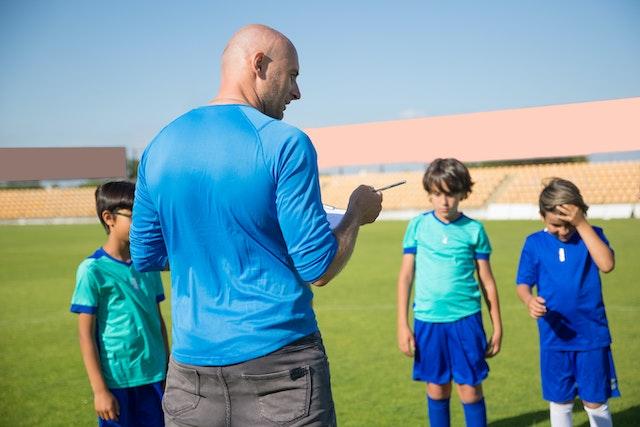 You will work from the grassroots to the professional level for the footballer's development.
Every level has unique duties that call for unique skill sets. You can pursue degree programs, or several industry certifications to improve your employability. This also includes football-related credentials from The FA and UEFA.
Such Academy coach degrees at the UCFB include:
BA (Hons) Football Coaching (Blended)
BA (Hons) Football Coaching & Management
BA (Hons) Football Coaching & Talent Development
MSc Football Coaching
MSc Football Coaching (Blended)
MSc Football Coaching & Analysis
MSc Football Coaching & Analysis (Blended)
MSc Performance Analysis in Football
One of the first people a young player will interact with when they sign up with a professional club is an academy coach. You will be in charge of overseeing their anticipated growth.
You will also be essential to the management structure of the first team.
3. Performance analyst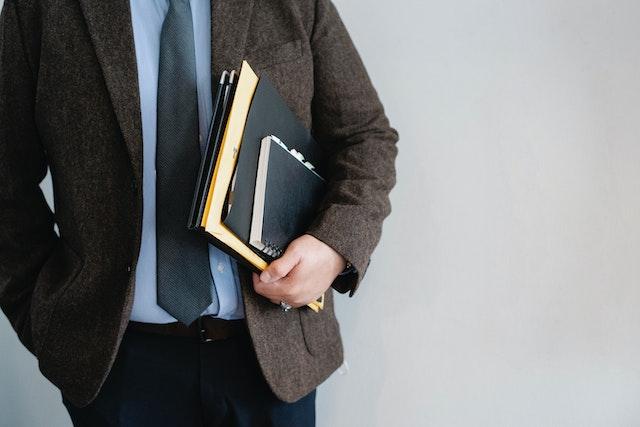 The perfect job for football fanatics.
You will analyze each play from every game that a club participates in, and that of the opposition week in advance.
You will print copies for the players and coaching staff to study as they get ready for the upcoming big game.
The coaching staff must have all the resources available to them to prepare their team. It is your job to work around the clock to make sure of this.
Like scouts, you will record the athletes' performance and fitness levels using tools like Scout7, STATS (previously ProZone), and data gathered by companies like Opta.
Performance coaches typically have degrees from UCFB in the following fields:
​​BA (Hons) Football Coaching & Talent Development
BA (Hons) Football Coaching (Blended)
BA (Hons) Football Coaching & Management
MSc Football Coaching
MSc Football Coaching (Blended)
MSc Football Coaching & Analysis
MSc Football Coaching & Analysis (Blended)
MSc Performance Analysis in Football
4. Scout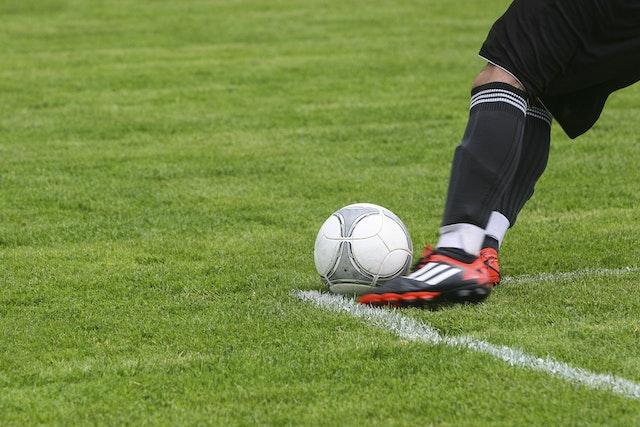 Do you have an undying love for the game? Work as a scout and you can see thousands of players of all ages and levels over a season and unearth tomorrow's talent.
You should have a natural eye for spotting talent in any position as a scout, and a voracious appetite for football at all levels.
Stats, data, and software now play a significant role in scouting new talent in the twenty-first century.
Finding the next generation of talent is made easier by programs like Scout7 and STATS (previously ProZone) and gathered by companies like Opta.
You can pursue either of these degrees at UCFB to become a scout:
BA (Hons) Football Coaching & Talent Development
MSc Football Coaching & Analysis
So what's next for you?
England loves football with unimaginable passion. Exactly how popular is football here in England?
A Statista survey revealed that in the 2020/21 academic year, around 33.3 percent of children aged between 5 and 16 had played football in the week prior to the survey.
So, there's a tremendous opportunity and competition in the UK to build a football career, not to mention possible fame and wealth. Lace those boots, give up excuses, gather the information you need, and get going.
Author Profile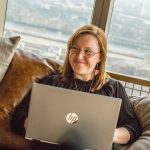 Blogger and Educator by Passion | Senior Online Media & PR Strategist at ClickDo Ltd. | Contributor to many Education, Business & Lifestyle Blogs in the United Kingdom & Germany | Summer Course Student at the London School of Journalism and Course Instructor at the SeekaHost University.