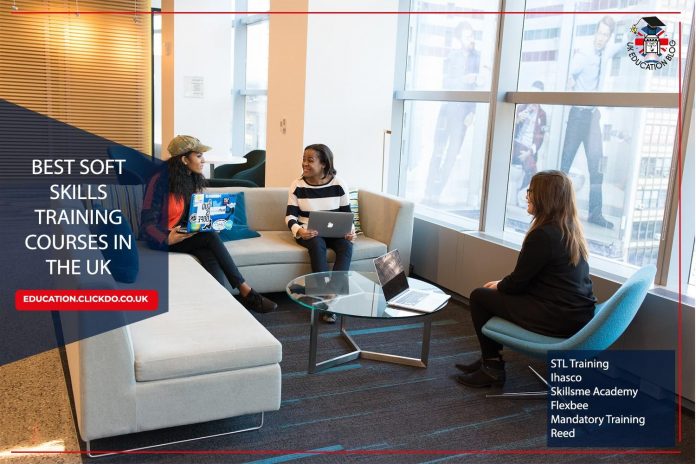 In these modern times, each skill you acquire helps you to move one step closer to that dream job or the dream business that you want to attain. One such skill that is more important than any other skill that helps immensely in the corporate and business world is the soft skill.
Soft skills can be defined as specific character traits and interpersonal skills that relate to a person's relationships with other people. Soft skills help with the smooth functioning of any organization. Effective communication is a good example of a soft skill.
Each member of an organization needs to learn at least some of the basic soft skills like effective communication and listening, stress management, people, and relationship management, etc. so that they can handle their work life as best as possible. Individuals can use the internet as a resource or businesses can mandatorily provide training to their employees to improve soft skills.
There are many platforms that offer the best soft skills training courses and to help you with comparing the best, we have listed the 6 top-rated providers to make your search easier.
6 Best Soft Skills Training Courses In the UK
Here is the list of 6 best Soft skill Training Courses that are popular and rated at the top by the users.
1. STL Training

STL training offers both face-to-face and virtual classes. They offer varied courses from Application training to professional and management development.
This reliable training class has more than 80k reviews from customers with 4.8 stars out of 5 on the website Trustpilot.
In case you are looking for flexible classes with great soft skills coaches, STL training is the one you are looking for.
Website: https://www.stl-training.co.uk/professional-skills.php
Soft skills taught:
Some of the soft skill training offered are,
Time Management
Organizational Skills Training
Influencing Skills Training
Negotiation Training
Stress management etc.
Cost and duration of the courses:
Costs of the course vary according to the courses offered. For example,
Time Management Courses start from £275
Negotiation Training Courses, Stress management, Influencing Skills, Organizational Skills Training from £359
The prices vary as per the method of class chosen. Visit their website to know more about the rates.
Most of the classes are done and dusted within a single day. Course handbooks are also given to the learners.
Eligibility:
Although these soft skills courses will be more effective for working professionals, anybody who wants to develop their interpersonal skills can enroll in this program.
Contact:
Phone no: 0207 987 3777. Either you can directly call them or there is also an option to request a callback.
Socials:
Twitter: Twitter
Facebook: Facebook
2. Ihasco

No matter which position a person holds, somewhere they lack a skill that restricts their growth. Ihasco got their back through the soft skills courses they offer. As an organization, they have benefited other companies in a great manner by enhancing the skills of their employees.
The soft skills courses by them are cost-effective and match the level of an organization by providing their best. These ways of reaching your staff are a perfect way to boost their confidence and come across the problems they have while working.
With this, they will be open up and the environment of the workplace will also remain friendly and healthy. Ihasco has got  4.7 stars out of 5 stars of the trusted website Trustpilot among 2150 reviews from the users.
Website: https://www.ihasco.co.uk/courses/type/soft-skills-training
Soft skills taught:
Some of the courses offered by iHasco are
Anger management course
Assertiveness and self-confidence
Creative problem-solving and decision making
Critical thinking training
Emotional intelligence training
Cost and duration of the courses:
You need to request a quote to know the price of single courses. But they also offer packages whose costs are as follows:
For one year,
Access to 5 courses, and 5 Staff at £108 per user
Access to 10 courses, 100 stuff at £35.20 per user
Access to all courses, 500 staff at £21.80 per user
For two years,
Access to 5 courses, and 5 Staff at £102.6 per user per annum
Access to 10 courses, 100 stuff at £33.44 per user per annum
Access to all courses, 500 staff at £20.71 per user per annum
For two years,
Access to 5 courses, and 5 Staff at £97.20 per user per annum
Access to 10 courses, 100 stuff at £31.68 per user per annum
Access to all courses, 500 staff at £19.62 per user per annum
Similarly, the duration of courses ranges from 4 hours to 24 hours. The recorded modulus will be provided as you buy the course. It is self-paced learning according to your convenience.
Eligibility:
There are no restrictions based on the qualifications of the persons. Anybody can buy the courses and start learning.
Awards and Accreditations:
iHasco has many awards and accreditations such as
CPD registered presenter
Investor in people's award
iHASCO is a Skills for Care Endorsed Learning and Development Provider
Cyber essentials scheme certification
Contact:
You can call them at 01344 867 088  or
Send a mail at hello@ihasco.co.uk
Socials:
Facebook: Facebook
Twitter: Twitter
Youtube: Youtube
3. Skillsme Academy

Skillsme academy is famous for its fun and interactive online soft skill training. The training is often done in groups so that the classes are more interesting to attend.
Although new, the supportive staff with friendly class members makes this academy stand out from others. Along with the recorded classes, frequent online webinars are also taken by the coaches.
With 4.6 stars out of 5 on Trustpilot, Skillsme can surely keep up with the best online soft skills training classes out there.
Website: https://skillsme.co.uk/
Soft skills taught:
As of now, they offer two courses which are in demand.
Impromptu Speaking for Success
Connect with Anyone
Cost and duration of the courses:
The classes are divided on the basis of the level. Impromptu speaking for success has three levels in it. They are,
Impromptu Basic at £149
Master of Impromptu at £199
Impromptu Pro at £299
Similarly, Connect with anyone also has three levels
Hello Storyteller at £149
Master of Stories at £199
Storytelling Pro at £299
Generally, all the course videos are given to the customer once they are bought. The courses can be learned at the learner's own pace.
For Advanced masterclasses, in addition to the video classes, online practice sessions are conducted at particular timings. The practice sessions are run online on alternate Wednesdays and Saturdays at selected timings on the platform Zoom. In case you miss any practice classes, you can always catch up in the next session.
Eligibility:
The courses offered by skillsme academy are best suited for the following persons:
Professionals
Leaders and Entrepreneurs
Students and Job Seekers
Presenters, Teachers & Public Figures
Anybody who wants to improve themselves is welcome to join this course.
Contact:
You can call them at +44 7742 148 255 or
You can Email them at info@skillsme.co.uk
Socials:
Facebook: Facebook
Instagram: Instagram
4. Flexbee

Flexbee offers a wide variety of courses specially designed to improve the soft skills of employees. The main aim of Flexbee is to upskill the workforce so that an organization can work to its utmost potential.
They provide recorded classes to learn at your own pace or you can take scheduled online webinars. There is also an option to blend these two together so you are always on schedule.
Being in the business for more than 5 years, Flexbee has helped many businesses to improve their performance, promote the work culture, and have skilled and happy employees. At the end of the course, certifications are also provided to learners.
Flexbee is highly rated as a soft skill training provider with 4.8 stars out of 5 on Trustpilot amongst 4479 reviews from its customers.
Website: https://www.flexebee.co.uk/soft-skills
Soft skills taught:
Flexbee offers courses such as,
Complaints Handling
Customer service awareness
Cyber security awareness
Effective Call management
Interview skills
Managing people
Managing your digital profile
Staff appraisal skills
Professional boundaries awareness
Time management awareness
Stress Awareness
Cost and duration of the courses:
Flexbee offers two types of payment methods. The Unlimited subscription and pay-as-you-go basis. Both methods require you to create an account with their website. The cost of these two are
Unlimited subscription starts from £0.40 per month per user
Pay as you go basis starts from £0.99 per course
Eligibility:
Usually, Businesses buy these courses for the betterment of their staff. However, Individuals can also buy these courses to better themselves.
Awards and Accreditations:
Flexbee has accreditations like,
Rospa assured qualifications
Cyber essentials certified
CPD standards office accreditation
Contact:
You can call them at 0330 041 6006 or
You can Email them at info@flexebee.co.uk
Socials:
Facebook: Facebook
Instagram: Instagram
Twitter : Twitter
5. Mandatory Training

Mandatory Training works as learning for individuals to enhance their personality and as a stepping stone for their career. For a workplace, there are some protocols and ethics that need to be followed. But not every employee may know ethics.
Mandatory Training has introduced numerous online courses where employees can get registered for enhancing such skills and ethics. The prices are also affordable and the courses provided include skills related to Management, Negotiation, and Public fear as well. They have tried to align all those topics which trouble the workplace so that an individual can select the course in which they want to improve.
This training provider has been rated with 4.9 stars out of 5 amongst 400+ reviews on Trustpilot.
Website: https://www.mandatorytraining.co.uk/
Soft skills taught:
Assertiveness and Self-Confidence
Risk Assessment and Management
Presentation Skills
Leadership and Influence
Negotiation Skills
Public Speaking
Business Etiquette
Cost and duration of the courses:
These courses are value packed and the most affordable of them all. The basic cost of these courses starts from £14.99 per course.
One-year validity is offered for every course. And the time period to complete the course varies according to each course.
Eligibility:
This online Understanding Leadership training course is suitable for all levels of leadership and managerial personnel and for those who aspire to listen and learn.
Awards and Accreditations:
CPD certified
CPDUK Accredited
Training qualifications UK-approved center
MTG awarded
Contact:
You can reach them at +44 24 7610 0090
Socials:
Facebook: Facebook
Instagram: Instagram
Twitter : Twitter
6. Reed

Having more than 97000 courses, Reed's website offers courses in a variety of subjects with soft skills being their most sorted out course. Various organizations offer their soft skills courses and you can buy them as per your choice. There are more than 2000 soft skills available on this website which you can use to develop your skills.
Both online and In Class sessions are available at your convenience. The courses are filtered as on-demand, online courses, and offline classes and also on the basis of the price for which they are offered. Reeds received 4.1 stars out of 5 on Trustpilot.
Website: https://www.reed.co.uk/courses/soft-skills
Soft skills taught:
The courses are offered on three levels
Beginner
Intermediate
Advanced
Various soft skills like
Effective Time Management
Using Assertiveness to Boost Your Self Esteem
Building great relationships
Effective Communication Skills are offered.
Cost and duration of the courses:
The cost of these courses ranges from £10 to £1000+ based on the curse structures and the seller. Some sellers offer free courses also. There is an option to filter out the price range according to your requirements so that you can find the best and most affordable courses.
Eligibility:
No formal eligibility criteria are set for these courses. All you need to have is a spirit to learn the skills and the time to master those skills.
Contact:
24/7 customer service is available with reed. Once you create an account with the reed's website, you can chat with them or contact them via the query form provided by them.
Socials:
Twitter: Twitter
Facebook: Facebook
Conclusion:
There is no limit to lifelong learning. Whatever profession you are in and whichever level you are on, when you have an open mind there are millions of possibilities for you to grow. Online training providers like the ones listed above offer truly useful and flexible opportunities to hone your soft skills and add these to your CV. Plus, soft skills will equally be beneficial in your personal life.
Author Profile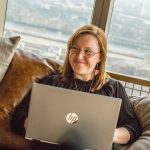 Blogger and Educator by Passion | Senior Online Media & PR Strategist at ClickDo Ltd. | Contributor to many Education, Business & Lifestyle Blogs in the United Kingdom & Germany | Summer Course Student at the London School of Journalism and Course Instructor at the SeekaHost University.