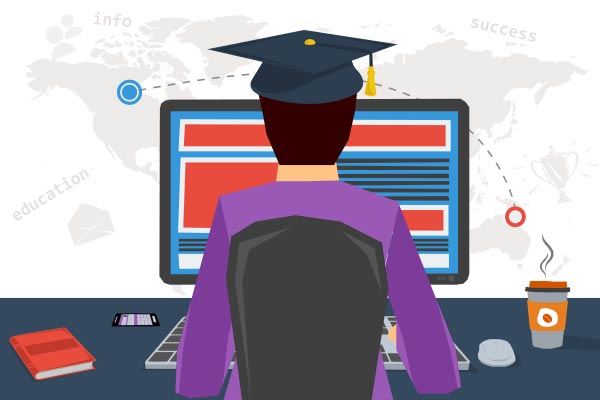 Everything we need is at the tip of our hands. Hungry? Order food from Uber Eat. In a shopaholic mood? Shop online. Missing someone? Face time them. Many things that a human requires are now at the tip of our fingers using our mobile phones.
From banking to housing everything we need is available to access on the internet, so why let education stay behind?
Currently, more than 6 million U.S college students have enrolled themselves in at least one type of online degree course. Previously when people would think about online courses, most meant internships, language courses or extra short courses. But now you can complete a bachelor's degree course online.
The reason why online distance learning is booming is that not everyone fits into the traditional school model and the online programs provide other ways of meeting the diverse and often unique needs of students worldwide.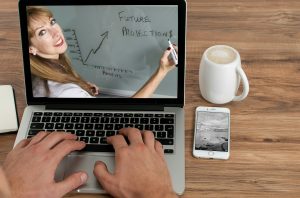 Online learning is not just attractive for students from the age of 18 -25. Online distance learning can be the only way where more mature people can access the learning they desire in a flexible manner.  There is no age limit for learning, and long-distance learning is the growing learning trend to educate people struggling to access education with the traditional models.
As technology changes so do our methods of learning. As John Dewey said: "If we teach today's student as we taught yesterday's, we rob them of tomorrow."
How Does an Online Degree Work?
Even though online distance learning is more than a decade old, the term and its usage are still new to most of its users. If you are looking forward to distance learning you should know the various opportunities it offers to align yourself with your preferences.
Online Courses: The online courses offered by universities and community colleges should not be confused with full-time classes. These courses are designed to provide personalized growth and certification and offer flexible tutoring sessions online for completion in the student's own time.
Online Degree program: These programs are like a full-time degree, but they are a unique way to acquire an online degree. You might be required to have some field work experience, conduct an internship, do exams or fieldwork.
Hybrid Program:  As the name suggests it is the hybrid version of the two mentioned above.
Massive Open Online Courses: These programs were basically launched by MIT and other colleges but are now followed by various universities. The format is open (no need to enroll) but might require fees for certification.
Where to look for online learning programs?
If your goal is to gain fast online degrees, there are many programs that offer 5 week, 6 week and even 8 week courses in the following field:
Accounting
Business Administration
Computer Science & IT
Criminal Justice
Education & Teaching
Emergency Management
English
Environmental Policy
Finance
Fire Science
Forensics / CSI
Health Science
Healthcare Administration
Human Services
Information Technology
Legal Studies
Liberal Arts
Management
Marketing
Nursing
Nutrition
Psychology
Public Administration
Things to Consider
Fast online degree classes help you take twice as many courses as you would with a normal degree course. The shorter programs which are between 5-8 weeks give you more opportunity to cover many credit hours.
Online courses on Udemy for example, offer you the freedom to work whenever you choose to. So, you can either work from home or have your normal work and complete your course after work. You're basically killing two birds with one stone.
Some programs will let you finish a degree along with other factors (work and life) as you can take breaks in between while others will require you to finish the assigned jobs. These can be specific hours and credits, fieldwork, minimum grade points, and even volunteer experience.
Lucrative online courses are designed for everyone whether you are an employee looking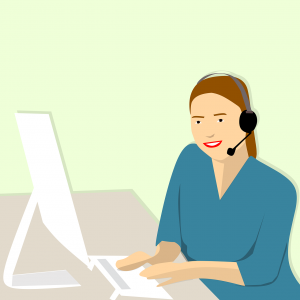 forward to adding extra certificates to your CV or a high school graduate who wants to try a new approach and save time and money. These programs are designed to complete your degree in a shorter amount of time, therefore, will require your most attention and dedication while completing them.
Try online courses and see what works for you
Online education is like a rising tide, it's going to lift all boats. But what goes up must come down. If you take online programs with less dedication and attention, that might create a problem soon.
An online program uses many formats and methods. Selecting programs must be made keeping the accreditation and state requirements. Before deciding, one should have prior knowledge of their own preferred learning style, preferences, and educational needs. These programs are designed to provide information which can be used for future benefits and professional development. Remember that results emerge over time, not overnight. Work hard, stay consistent, and be patient and enjoy the new flexibility and freedom online learning offers.
Author Bio
Ray Charles is a freelance writer and copywriter specializing in the education sector. He has 10 years of experience in teaching and academic writing. He has written many research papers on academic subjects. He is currently writing for many educational informational websites including Mydegreeguide.com.
Author Profile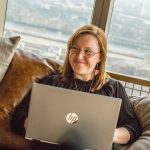 Blogger and Educator by Passion | Senior Online Media & PR Strategist at ClickDo Ltd. | Contributor to many Education, Business & Lifestyle Blogs in the United Kingdom & Germany | Summer Course Student at the London School of Journalism and Course Instructor at the SeekaHost University.