Online training takes 40-60% less time to complete compared to the same course being taught in the traditional classroom. Studies have found that eLearning increases employee engagement in the workplace by over 18%. 
Many companies and educational establishments are still stuck in the old school approach, while more than 50% of North American establishments have already adopted online learning in most its forms. With the popularity of eLearning taking over, the reputation of software solutions for an easy online course creation has also increased significantly. Gone are the days when online learning platforms were just meant for corporate training and blended learning in educational establishments.
Today, there are online course platforms and websites like Udemy, Coursera, Khan Academy, Udacity, and Varsity. These eLearning platforms offer varied ways to adopt online learning for any scale. They do not only mean to sell online courses but also accommodate many learners and subject experts from all the spheres.
E-learning with virtual media has unbounded traditional education from countless dependencies and constraints. This review is about one such eLearning software that can build a platform like Udemy, Coursera, Khan Academy, and Udacity of your own. It's PinLearn's Udemy clone script – Smart School.
Smart School Overview
Smart School is an eLearning website builder script with ready-made features similar to the Udemy EdTech business model. That's why the term "Udemy Clone Script" is used for it. It helps to instantly create an eLearning marketplace like Udemy without coding from scratch.
With most of the Udemy-like features already there, you can skip the coding complexities and use a GUI to set up and customize your eLearning platform as per your individual requirements.
Whom does it cater to?
The application of this Udemy clone is spread into multiple verticals. As you get a ready-made way to start your EdTech platform, you can use it:
For starting up an eLearning marketplace and earn from the business.
For integrating online corporate training in your enterprise or company.
For integrating digital just-in-time job assistance within your company.
For selling your online courses through your own eLearning site and app.
Which platforms does it support?
The overall script is built on three major scripts for three different platforms. With them, you can create:
A responsive web portal
An Android mobile app
An Apple iOS mobile app
Features and Pros of the script
Before going deeper into the review, let's get an overview of the major highlights of this script.
·       White-labelled
The script is white-labelled. That means it offers enough UI customizability to adapt the portal to your own brand. The vendor does not impose it's branding on the script. This makes it easy to build your own brand identity or personalize it to your existing brand.
·       Native Mobile Apps
Makes cross-platform compatibility seamless with native mobile apps besides the regular web-based portal.
·       Social-Login Module
Integrated social media APIs let your user login/sign-up to your portal using their social media accounts' credentials. This feature can help you get boosted sign-ups as it by-passes the manual user account registration process.
·       Marketplace User Model
Allows three types of users. Admin, learners and the tutors. All of them have their respective access control.
·       Dedicated Dashboards
Besides a dedicated admin panel at the back end, the platform gives front-end dedicated dashboards to the learners and tutors.
·       Multi-Language Module
Supports multiple languages to expand your courses to a broader population of learners worldwide.
·       Integrated Shopping Cart
Integrated virtual shopping cart manages the selling and buying of online courses like an eCommerce site. Full-fledge eCommerce features are present such as Add-to-cart, cart review page, checkout process, payment methods, billing and invoicing etc.
·       Multiple Payment Gateways
Supports multiple payments gateways. Besides the integrated Stripe and PayPal payments, the script is customizable to add as many additional local/global payment gateways.
·       Multiple Monetization Model
Like every online business, your eLearning marketplace business will too have multiple ways to make money. Commission and ads are a few of them.
·       Extensive Course Management
Clean workflow for course creation, course upload, course description, course summary, and course listing.
·       Coupon Management System  
Integrated coupon management system lets the admin create unique coupon codes to offer discounts to the learners. An extensive interface is present for coupon management.  
·       Courses in multiple formats
The platform supports course-upload in multiple formats like PDF, audio, animation, HTML, and videos.
Monetization channels for Revenue Generation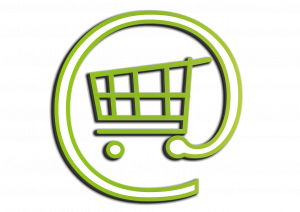 If you are looking for an Udemy clone, you must know about Udemy's EdTech business model. It offers a multitude of ways to make money online. Not only does it generate an online income for the site owner but also equal opportunities arise for tutors to earn virtually. You cannot run an eLearning marketplace without enticing the tutors to it. Hence, having some great monetization channels for all verticals is necessary.
The Smart School script offers 6 monetization channels in this regard:
·       Course listing fee
A fixed charge from tutors to buy a space of the marketplace for listing their courses. More like the rent shop owners pay to the mall owners for space in the marketplace.
·       Featured courses
Additional fee from tutors to the admin to promote specific courses in the featured listings on the home page. 
·       Commission on course sales
Fixed charges or percentage cuts from the tutors to the admin for each course sold on the eLearning marketplace.
·       Commission via categories
Different percentage cuts from the tutors to the admin on each sale made under different categories on the marketplace.
·       Commission on individual tutors
Different percentage cuts from different tutors to the admin on each sale made on the marketplace.
·       Banner display ads
Ad-based revenue generation by showing different banner ads to the users on the portal.
Pricing Plans
The script comes with two pricing plans: Regular License & Premium License. With the regular license, they give you the script for the web-portal with all the web features. Whereas the Premium License gives you access to all the additional scripts including Android app, iOS app, and a Facebook Messenger AI chatbot. 
Regular License– $699 (one-time cost)
Premium License– $1499 (One-time cost)
Software delivery model
PinLearn delivers the software as open-source code with a one-time payment. There is no recurring subscription cost. PS: It's not SaaS (software as a service), it is a self-hosted script.
Software support
The company provides free installation and deployment support for both the plans. However, free technical support and warranties varies from package to package. With Regular license, you get 6-month free support and lifetime product update. While the Premium license gives 1-year support and lifetime product update.
Tech Stack
They develop the platform on the LAMP (generic software stack model) stack. It is backed by technologies like:
MySQL
Laravel 5.3 (for back-end design)
Angular JS 1
Redis cache
NGINX web server.
JQuery
Bootstrap
My Impressions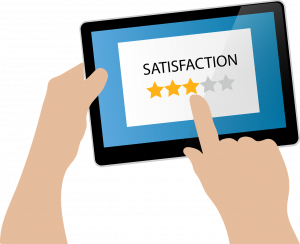 Looking at the features and after trying out the software I can conclude the following points about it:
It's not an eLearning authoring.
It's an eLearning website builder.
It is offering an open-source code.
It's not a SaaS but a self-hosted script.
It has an easy to use UI for admin.
It offers smooth work-flow for course creation.
It offers an integrated virtual shopping cart.  
Overall, the script can be a good choice if you have an Udemy-like eLearning marketplace in your mind.
With inbuilt course management and cloud sharing the script can also be used to create an eLearning platform within your corporate organization. The only con is the absence of integrated LMS (learning management system). The company offers the LMS as a separate product. However, it is understandable at this price point. Considering the cross-platform support for the website and mobile applications, an additional expense on the LMS is bearable.
Author Profile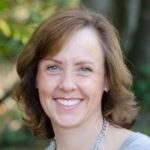 Kathy Alameda is a content strategist at PinLearn. She develops educational technology plans and online learning strategies for schools, businesses, universities in the USA & other countries. She is also an author and researcher on effective eLearning programs. 
Latest entries