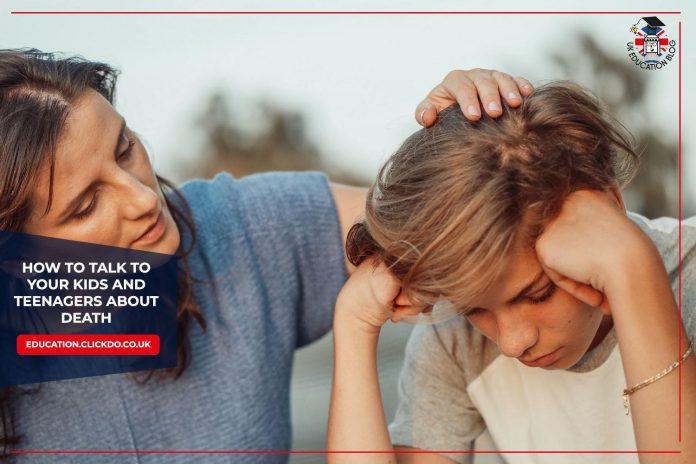 The demise of Her Majesty the Queen has made every Briton stare in the eye of the eventual reality: that of death. That's how every life is destined to end, whether a pauper's or of royalty.
Processing emotions is hard, even for adults.
Scenes like these weren't uncommon in the 11 days that followed, from the demise of the Queen to her funeral.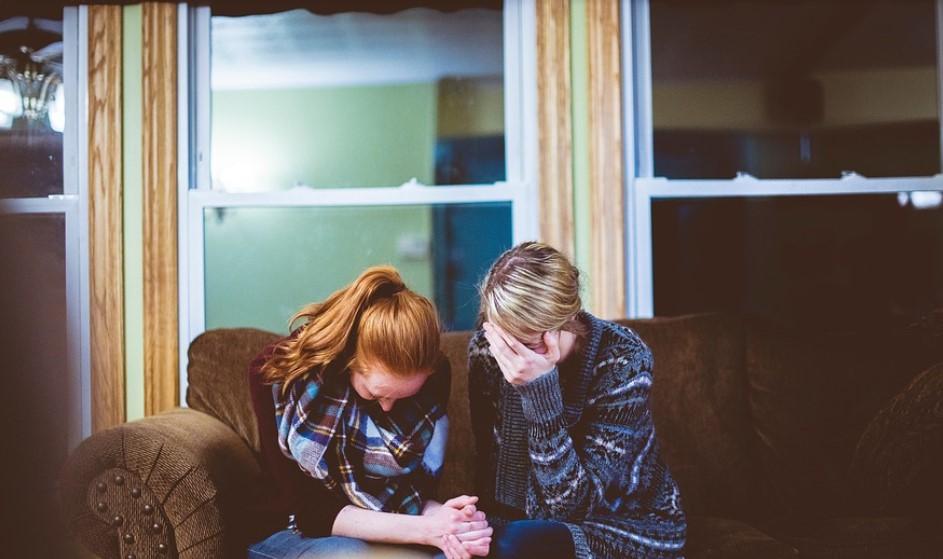 Possibly, this is the time your children or teenagers are processing so many thoughts about death.
They might not even have the vocabulary to fully express how they're feeling. For younger children, this is even more stifling.
Because it's not easy to talk to your kids and teenagers about death, we have put together some background information, suggestions, and ideas that may help you deal with such difficult and emotional situations and boost everyone's mental health.
Let's look at how children process grief in different stages of development first.
How do Kids perceive Death?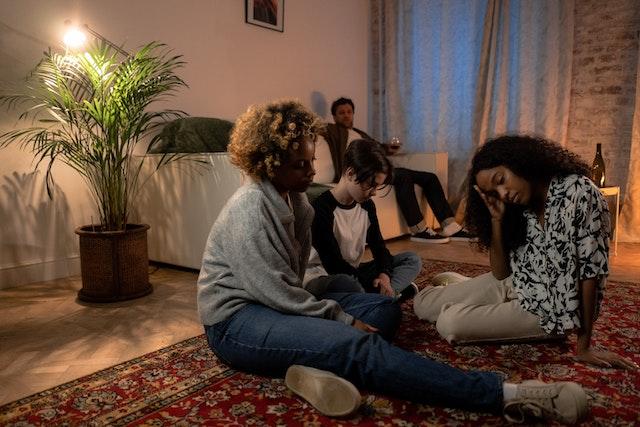 How do children understand death at different stages of their development? Depending on the age of your child/student, death is processed in different ways. Find out more below.
Infants (birth to 2 years)
Talking to kids about death can be tricky, especially if they're infants. Infants have no understanding or concept of death yet.
Even if the topic invokes some sort of fear in them, they might express it by crying.
This stage is all about carefully explaining terms related to death when this is appropriate as this will help the child to make the right associations.
Preschool-age children (3-6 years)
Preschoolers think that death is reversible and/or temporary due to their limited concept of time.
They may also believe that it is limited. As in, death is like sleeping. So, the person may continue to carry out regular activities after death.
They may even feel they're responsible for the death of someone, even if they did not personally know the person.
School-age children (6-12 years)
At this stage, they realize that death is final; not limited, like sleeping.
They may even think that death is a spirit, a ghost, or an angel.
Around the time when they're 10, they understand that everyone dies. And it's something that can't be avoided.
You can expect questions revolving around what happens to the body after death.
It is at this stage that they may question their own mortality too. In fact, they may wonder how they'll die so much that they may withdraw from friends and family too. This is why talking to kids about death must be handled with caution and sensitivity.
Teenagers (13-18 years)
Talking to teens about death might seem easier since they've mostly grasped the concept of death. But it could also be difficult since they do tend to respond rashly.
Since teenagers are already at that stage in life where they're more vulnerable and on edge, they're more susceptible to depression too.
That's why it's best to tread lightly when you talk to them about complex topics like death.
Because they're not as emotionally mature as a healthy adult, they may shut down.
The event might cause them to question their understanding of the world and their faith.
5 reflected Ways to explain Death to your Children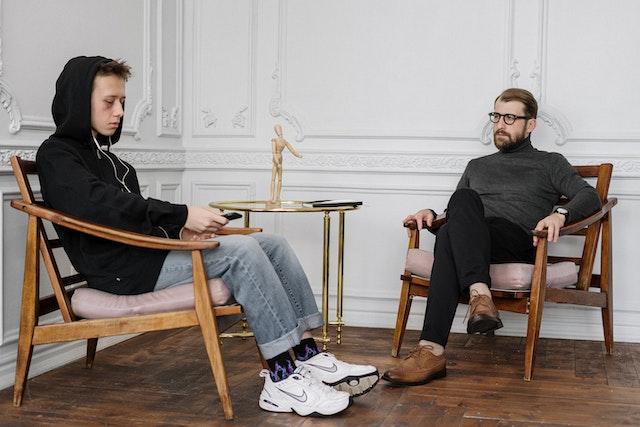 Don't confuse your child by saying the person has gone to sleep or has gone away. Use the actual word "died". Don't give them false hope of the person returning. Psychologist Dr. Lisa Damour says that being honest in this way, without using euphemisms, is the best way to talk about death with kids.
2. Do encourage them to ask you questions if they have any. No matter how it sounds, don't neglect them.
3. You could use books, role-play games, or drawings to further explain the concept to them. Here's a list of books that can assist in explaining death to children, as compiled by the Huffington Post and you can also find children's books about philosophical topics such as "Philosocats".
Philosocats author Judith Millecker has this exclusive tip:
"Adults tend to avoid the subject of death based on the assumption that it's too scary for children or too morbid to talk about. A major reason why death is scary is that it's largely a taboo in our society. But once the ice is broken, most children are very susceptible to this subject. Talking about death, be it in an abstract way or by telling one's own experience, can be liberating and a good opportunity for bonding."

"At the beginning of a philosophy session with a class, a 7-year-old boy asked me recently if they could now take off the badges they had gotten for the Queen's Platinum Jubilee. His argument was that the Queen had died and wasn't around anymore, so that badge should go as well. It was a great opportunity for me and the class to talk about what the end of life means, about the concepts of legacy and the value of memory."
4. Express freely how you yourself feel about death, so your child feels free to express themself too.
5. If you or your family shares any religious or spiritual beliefs about death, share them with your child and explain why.

Whether it's about talking to kids about death or talking to teens about death, it's always best that you're honest with them.
Note: Child Bereavement UK has helpful resources for you.
How to talk to Kids about Death?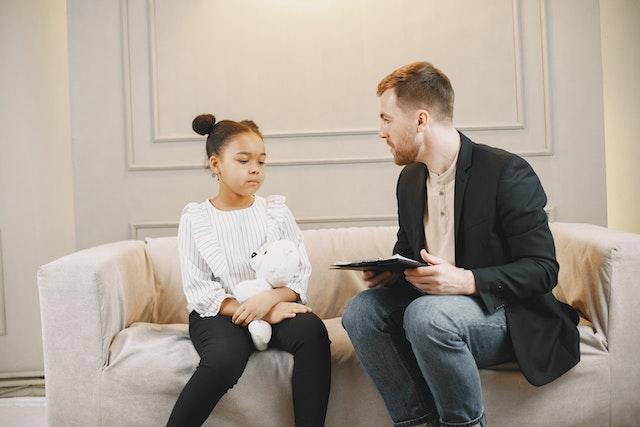 The recent death of Queen Elizabeth might be the best time to talk to kids about death. This is an opportunity to explain 'death' to them when their sense of personal loss isn't as massive as it would be when a dear pet or an ailing grandparent dies.
Explain it briefly, and simply
The best way to approach this topic with kids is to explain it briefly, and in simple terms. For instance, you can tell them how death is the absence of familiar life functions.
Here's what you could tell them:
"When we're alive, we breathe, eat, sleep, talk, and feel. But, when we're dead, we can't do any of these things."
"For instance, when a dog dies, it doesn't run or bark anymore. And when flowers die, they don't bloom anymore."
Repeat it
Young ones may have to go over this concept several times before fully understanding it. That's why talking to kids about death can be tough. You may have to revisit the concept at an appropriate time to check their understanding.
Explain others' reactions
The emotional implications of death may be hard to grasp for kids. They ask why people are crying. You, then, will have to be patient with them and say "they are crying because they are sad that the person has died. We feel sad when someone dies."
Prepare for and answer their Questions
You mentioning the death of someone to your child might make your child ask you questions like "when will you die?". They ask this, probably assuming that death is temporary or is something that you're in control of.
Even though they might not understand it clearly, they may think that it means separation. They may fear being 'abandoned' by you, or not being cared for. The best way to address this worry is to reassure them that you don't expect to die any time soon. And that they'll still have many people to take care of them even if you do.
Before you explain, know this…
Choose your words carefully while talking to kids about death.
We've heard of cases where people have died in their sleep. This may confuse your child and make them fear sleeping! They might think that they'll die if they go to sleep.
Another instance would be ailments. Often, people die due to severe sickness. This might invoke fear in your child and make them worry if they're dying. Let them know that only very severe illnesses may cause death.
When you explain to your child that someone has died due to old age like the Queen, make sure they know that young people can die too. They may think that everyone dies only at a specific age, or a specific stage. However, as real as you're being with them, be gentle as well.
Reassure them that you expect yourself and them to live for a long time.
Balancing Religion and Science with Tact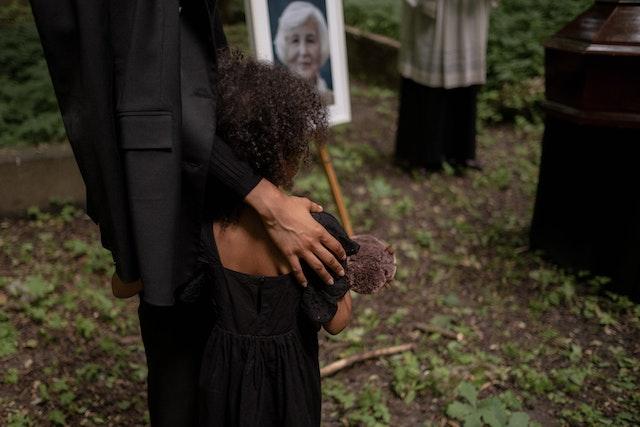 You may tell your child that the person who died is now with God. This statement may comfort you but could actually scare your child. Your child may think that God will take them away as well. So, before you decide to use religious references, check if they are well attuned to these references.
Another example could be a statement where you say the person who died is now happy with the angels. This could confuse your child. They will wonder why everyone is sad when the person who died is happy.
Ensure your kids know the realities of death without making confusing statements. Only then can they clearly understand your expressions of religious faith. Only then can talking to kids about death become less daunting for you too.
How to talk to Teens about Death?
Teenagers can get very emotional and may find themselves confused. That's not only the general perception but also supported by research published by The American Psychological Association.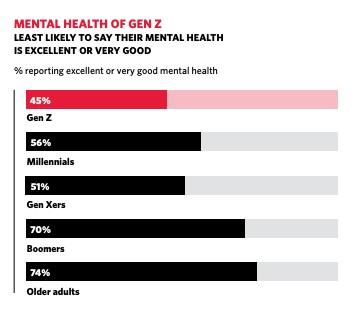 So, naturally, they may experience more complex emotions after learning about someone's death. These could be:
Numbness
Anger
Depression
Your teenage child would hate to be treated like a kid. They're at this stage where they fully understand what death means. So, you can talk to them the same way you would talk to an adult about death. Be honest with them, and don't try to sugarcoat anything.
However, a teenager's emotions are far more volatile. So, cognitively, they may process death the same way as adults do. But emotionally, they respond like adolescents. They may link the death of the person to the death of another person that happened in the past. This may awaken some repressed emotions. If they resurface, acknowledge them, but help your child not dwell on them.
How to help Kids and Teenagers get mentally stronger?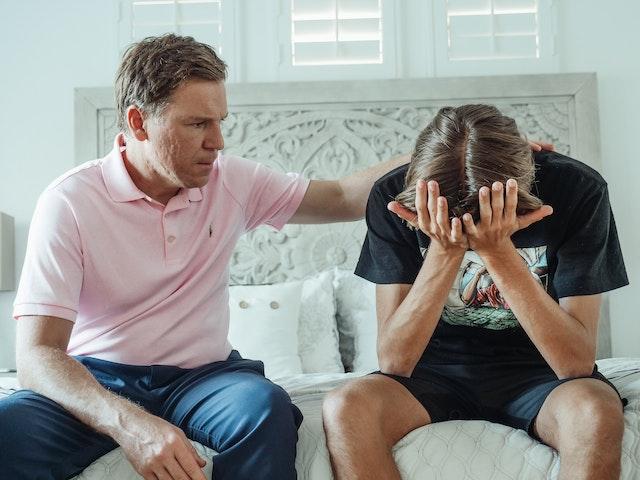 Grief is a strong emotion and needs to be expressed fully.
It's healthy to feel every emotion and express it, but it's unhealthy for the mind if these feelings stay for a prolonged period of time. These can come in the way of your child's day-to-day activities and exhaust them mentally.
When you strengthen your child mentally, you prepare them for every unanticipated challenge.
The first step to raising mentally strong kids is to teach them to control their emotions. This way, they don't let their emotions control them.
The next step is to teach them how to replace those negative thoughts with realistic, practical ones. This way, they can take positive action to move forward in life.
Grief will be more intense after the loss of a loved one…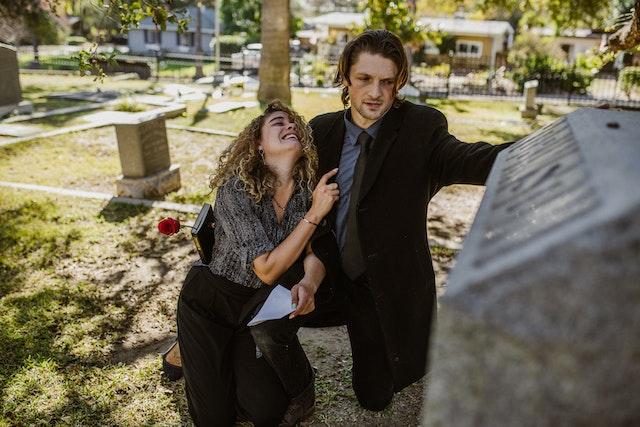 Coping with the loss of a loved one is far more difficult. This is someone you've known personally; someone with whom you've shared an emotional connection.
So, how can you help your child cope with the death of a loved one?
1. Mourn
Mourning helps your child accept what has happened. When you mourn, you're telling your child that you're celebrating the life of the person who died and saying goodbye to them while dealing with missing them.
2. Listen and comfort them
Talking to kids about death comes with reassuring and comforting them. Whether they need lots of affection or simply need to sit with you in silence, do what you feel they need. The goal is to check in on them regularly.
3. Label feelings
If your child is finding some difficulty expressing their emotions, ensure they don't keep them bottled up. First, label your emotion to them, so they can do the same. Once they label it, they can express themselves fully. Make sure to validate their emotions too.
4. Help your child remember the person
Shutting down is a common response to a loved one's death. But make sure you yourself don't shut down, so your child doesn't do the same. Encourage your child to write stories about them or draw pictures of them so that their memories are fresh. When happy memories are shared, the grief is shared too. This helps heal grief and makes the heart less heavy.
5. Help your child connect with other bereaved children
This would let them know that they're not alone. It could be a support group, an online group, or a camp for kids dealing with grief.
Talking to kids about death might lead to feelings of anxiety, confusion, and melancholy; both, in yourself, and your children. But with some patience, honesty, and sensitivity, it should be less daunting.
And remember, the key is to reassure them, especially the little ones and to just be there for them.
Author Profile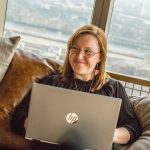 Blogger and Educator by Passion | Senior Online Media & PR Strategist at ClickDo Ltd. | Contributor to many Education, Business & Lifestyle Blogs in the United Kingdom & Germany | Summer Course Student at the London School of Journalism and Course Instructor at the SeekaHost University.