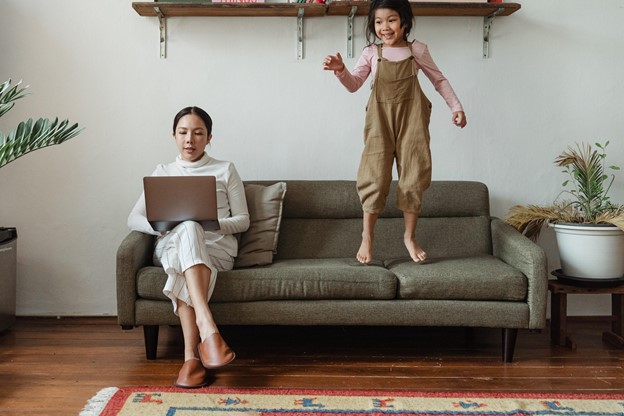 Despite Coronavirus taking over most of the globe in 2020, it has actually been a year for some individuals to take back charge of their mental and physical health.
They have been able to do this due to the restrictions in place such as the government-induced lockdowns throughout the year and even into 2021 in some countries. Individuals have attempted to take this in their stride and use their time at home wisely by aiming to get fitter and healthier.
Even with the movement restrictions in place, all types of fitness trainers have moved online to teach over video. This has been working for remote workers and students at home, and more people are interested in the fitness profession and exercise programmes on offer. Even famous people started joining online fitness classes with fitness instructor Joe Wicks for live PE lessons made available on YouTube, where more than 790,000 households tuned in.
The Centres for Disease Control and Prevention in the US recommends that children aged 6 to 17 engage in at least an hour of moderate to vigorous exercise a day; pre-schoolers 5 years and younger should aim for at least three hours of active play over the course of the day.
So, let's see what you can do to share your enthusiasm for fitness online to keep your community fit and healthy.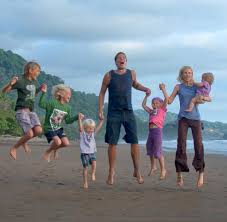 Become a Personal Trainer
If you are interested in teaching people the benefits of getting fitter, a great way to do this is by taking a personal trainer course. Personal trainers are longed after, especially more so now because gyms and fitness centres are closed.
There are so many benefits of becoming a personal trainer for both the trainer and the client. For the client firstly, they can receive a fully tailored health and fitness plan to suit their requirements. This virtual one-to-one training can be great for those who lack some motivation or those who find it generally difficult to get going with exercise.
For the trainer, they have the opportunity to be self-employed and thus get to choose how they work and when they work. This is useful as the work can therefore be mostly flexible around the trainer's life – this is why many students and people with part-time jobs become interested in this profession, especially if they exercise daily anyway.
TRAINFITNESS offer fitness courses to become a personal trainer and are highly recommended. Private companies like TRAINFITNESS tend to offer a pragmatic approach to teaching whereby they allow the customer to choose how they learn – whether they do it remotely online or in person.
This is a high-in-demand feature as it lets individuals train to suit their needs. While being taught about the physical aspects in the course, you would also be taught from a range of content about the body, to food and even business and enterprise. Personal training courses are a fantastic way to teach people how to get fitter while working around your schedule.
Become a Gym Instructor
A second way to teach people the benefits of becoming fitter is by becoming a gym instructor. Much like a personal training course, training to become a gym instructor – or fitness instructor in other words – is a great starting point in your fitness career.
A course in this category would predominately consist of health and fitness teaching, how to conduct a consultation with clients and you would learn effective communication skills. The benefits are much the same as becoming a personal trainer, however, gym instructors cannot rely on their own schedules to work around.
Ideally, you would become employed at a gym and work under their umbrella network. This is useful if you're starting your fitness journey and don't yet know the ins and outs of being self-employed. Despite this, taking a course like this is a great way to teach health and fitness with many gyms now offering online fitness lessons to their clients.
Become a Yoga Instructor
A final way you could help people become fitter is by training to become a yoga instructor. Again, the benefits of doing this are two-fold between the client and instructor.
For example, during the yoga practice, both the client and instructor are improving their yoga skills, becoming fitter, strengthening their physical and mental health, and learning about effectively communicating. This is useful as it provides both parties with the chance to be flexible in when they choose to do yoga. This is, in part, more beneficial than becoming a gym instructor because, alike personal training, yoga instructors can choose when they work as their job is fully flexible around their clients and personal life.
With yoga instruction, individuals have the choice to be self-employed or work for an external company, such as a yoga studio or gym. With that being said, the yoga work is certainly in demand as people are jumping at the thought of a mindful form of exercise. Due to the deliberate nature of yoga, it serves as a fantastic way for instructors to teach their clients the benefits of becoming fit and healthy physically and mentally.
Overall, there are many ways to teach children and families the benefits of getting fitter, and they extend far beyond this article. When choosing which career path to take, it is ultimately your decision to figure out what will best suit your talents, skills, daily life and passion. But all the suggested online careers can lead to a digital nomad lifestyle while working remotely from anywhere in the world.
Author Profile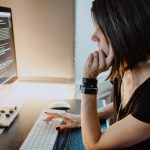 Shirley Owen is a blogger and writer who enjoys writing blogs on education, technology and general news. An avid reader, she follows all the latest news & developments to report on them through her articles.