Coming to London to study soon? Nervous? Worried? Confused? – keep calm and read this guide about the best virtual tours of London universities, their campus and accommodation! If your chosen university is not amongst the top here then
Read this guide anyway as it might give you useful info about student life in London
Check with your prospective university to see if they're currently working on creating fabulous virtual tours
Maybe consider studying at one of our top 5!
What's a virtual tour?
Fortunately, we live in a day and age where we don't physically have to get to places to experience them – magic right? Erm, that's technology for us. Thanks to Google and co. many institutions can now offer their visitors a tour of their facilities online. This is filmed with a 360˚ camera in order to give you the full immersive picture – as if you're there.
How can I find my university's virtual tour?
It still appears to be an emerging trend for UK universities or colleges to offer virtual tours and many don't make it easy for their homepage visitors to immediately spot them. However, the good news is that UCAS has compiled a list of all the UK universities offering virtual tours and they even provide a direct link to them – amazing! (in case you're interested in checking out American universities and colleges have a look at https://www.youvisit.com/collegesearch – these Americans are so stylish and ahead of the game!)
The 5 London universities offering top virtual tours
The London School of Economics and Political Science (LSE)

Applause, applause! The LSE has got it so right – from the moment you enter their virtual tour here http://www.lse.ac.uk/virtualopenday/ you feel IN there! It's not just a virtual tour, taking you through the different facilities – it's so much more! You are virtually at their open day and can click on any area such as "Life at the LSE" and swoosh, you're beamed to a site that shows student interviews, webinars, student video diaries and lots more vital information about anything you'd want to know as a new student. It doesn't get better than that in comparison to others, at least in the UK so far, and that's why LSE, you totally deserve the #1 spot!
UCL, Institute of Education (IOE)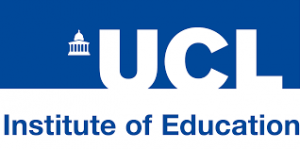 Now, you think I might be slightly biased as I used to study here, but that was way before virtual tours were on the cards. What the IOE executes brilliantly is first of all their landing page: https://www.pan3sixty.co.uk/virtual_tours/institute_of_education/campus/ – it's all there in one place! No confusion, no fuss. You have a menu at the top of four different tours of: the area, the campus, teaching spaces and facilities. When you click on one area you'll get another menu to show you different places or buildings like "the main building" etc. And what's really a fantastic feature here is that with every tour you get a little written summary. It's not as extensive as the LSE's tours, but it offers an easy and fast way to get a first impression. Heads up, competing with the LSE is tough and being second is a great achievement!
Queen Mary University of London (QMUL)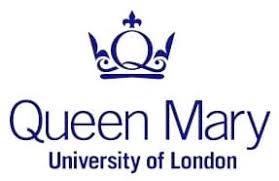 Similar to the landing page of the IOE, it's all accessible here: https://www.qmul.ac.uk/virtualtours/ and at first sight more appealing. PLUS: the layout is very user-friendly as a campus and London map are available for reference when choosing the virtual tours of each building. This is a fantastic feature especially if you've never been to London. What's also easy on the eye (and mouse/fingers) is that each tour rotates automatically. However, you can't navigate any further than that so it's one 360˚ view per room. The main reason why QMUL is in third place is the lack of information about the facilities, which is so useful and important as seen with our #1 and #2 universities.  Don't give up – there's always room for improvement!
London South Bank University (LSBU)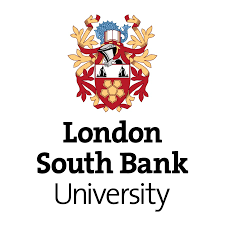 What the LSBU also offers, like our other candidates, is a comprehensive landing page with an overview of all the tours in one place: http://www.lsbu.ac.uk/virtual-tours. This is a great starting point as you'll already get a feel of the size of the university – and it's big! You can choose virtual tours of their campus buildings, accommodation rooms, learning facilities, social hubs, labs and studios so lots of insight as well as info before you go into the tours. Sounds all great, right? Yes, BUT: the reason they're #4 is that the tours are a bit like Google Earth: you see what the environment really looks like, but the navigation isn't that smooth and there's no information during the tours with regards to the buildings/facilities and things worth knowing for new students. Keep it up LSBU – there's certainly potential there.
University of the Arts London (UAL)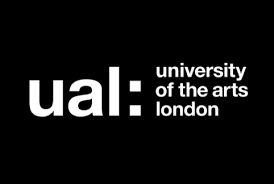 When you open the website to the UAL's virtual tours here via this link https://www.arts.ac.uk/study-at-ual/facilities/virtual-tours-ual#1 you'll immediately see why they're last – come on, you're all about arts! Why so boring? No inviting graphics or pictures, no play, no fun here (and someone forgot to tidy up before the guests came)! BUT: the tours of all facilities are accessible in one place and easy to navigate through. For every building you get a separate tour with a menu of the different facilities. No information about each of the tours or buildings, however, it has to be said that there are lots of them and you at least get a good idea of where you'll be spending a lot of time soon and the dimensions. How about investing more in the graphic design? Surely, you've got all the creativity at your disposal. But being last doesn't necessarily mean being least.
What about the other London colleges and universities?
Ok ok, after having had a look at some other's "virtual tours", if you can call them that, it has to be said that they're trying. Some of them have a YouTube channel with useful videos about student life, the different courses and interviews with staff. If you want to have a look go to:
https://youtu.be/wb7wGW9b7rU?list=PL0EdKd9GP9-jILCwsixF6bf9aOEy7A28z
Finally, I want to mention that Goldsmiths University of London and the University of Westminster ask the visitor to their virtual tour page to register beforehand. For prospective students this may make sense, but for anyone just simply interested in them it's not great. That's why their tours haven't been taken into consideration here, shame.
Hopefully you've enjoyed some virtual tours listed here and even better if they helped you in some way. All I can say is: if you still don't know more about your uni or college then you really have to show up! Good luck!
Author Profile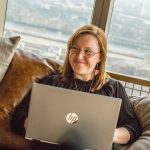 Blogger and Educator by Passion | Senior Online Media & PR Strategist at ClickDo Ltd. | Contributor to many Education, Business & Lifestyle Blogs in the United Kingdom & Germany | Summer Course Student at the London School of Journalism and Course Instructor at the SeekaHost University.