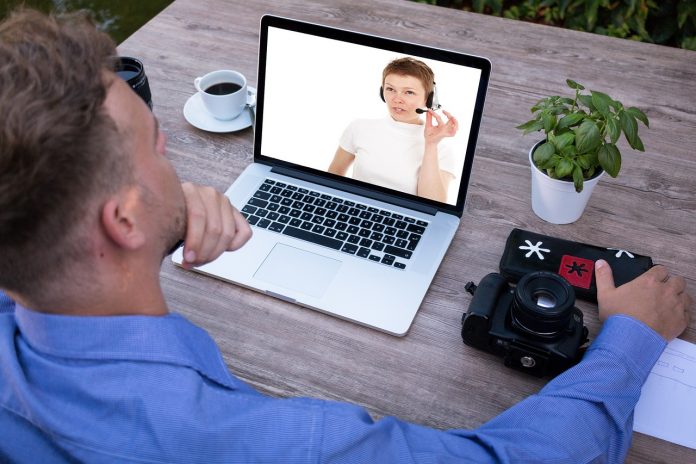 The beauty of the internet is that you can learn almost anything you want for free and it's available at the click of a button.
Because the internet has become a global network, connecting all computers, tablets and smartphones everywhere in the world over the last 25 years, it now offers a wide range of learning opportunities online.
I know, you're thinking this is about free online courses. But think again! People have invented many more methods of sharing their knowledge on the web.
You wonder what they are? Then read on and find out about 10 easy and fast ways to learn something on the internet.
1.Learning by watching – use video platforms like YouTube
The number one source for online tutorials is YouTube. Nowadays, people share their skills or knowledge by recording and uploading videos to their own YouTube channel. They use YouTube because it has the largest share of video traffic on the internet. Some popular Vloggers are watched by millions daily. Some YouTube users often struggle to find time to stream the videos while they're connected to the internet, because they're working or busy doing other things. Fortunately, you can now record videos instead and watch them while you're on the underground train for example.
You may be wondering how to record a live stream on Mac. The answer is to use a screen recorder software. This desktop screen recorder is the best because it allows you to record unlimited screencasts. Using an online screencast recorder can be troublesome due to the long flash loading and consumption of a large amount of bandwidth.
2. Read a Step by Step Article
You can learn more about a subject by reading a step by step guide on a how-to website, relevant blog or online magazine. Usually, there are drawings or photos to help you understand what the guide is about. It is recommended that you use several step by step tutorials as some might miss out information or not show how to do the skills that you want to learn fully.
 3. Sign Up for an Online Course
If you are good at absorbing academic information, you may be interested in signing up to an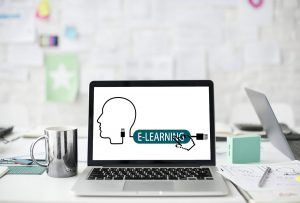 online course. You can find free online courses on almost any subject. Free courses usually only offer an introduction to the topic with limited content. If you are serious, go ahead and sign up for a paid course. The certificate issued by a paid online course is also more valuable and recognised, especially from a university or college.
4. Reference a Pictorial Tutorial
You can also learn something by following a pictorial tutorial. The pictorial tutorial provides step by step instructions using photos or images only with text added at times. It is especially useful for learning hands-on skills like how to apply make up. You can find them on Pinterest, Instagram, and Google Images. When looking at an image, right-click on it and select view image to see it in the largest size on your browser. This will allow you to easily see the visual instruction clearly and follow the it correctly.
5. Listen to Podcasts
Learning from podcasts may be best suited to you if you are a good listener and can catch and memorise every word that people say. If you want to download a free podcast, look it up on search engines. For example, if you want to download a free SEO podcast, search for "SEO podcast" on Google. You will see that a lot of websites are providing some of the best podcasts. You can click through and review the podcast on the list to decide which one to download. They can then be played and enjoyed anywhere from you mobile device.
6. Take an Online Quiz
You can take online quizzes to learn a subject. There are lots of websites and apps such as Sporcle that offer free quizzes with tons of questions relevant to the topic. Even if you have never read anything about the topic at all, you can still do the quiz and learn from the wrong answers. Usually, it will provide the correct answer and a detailed explanation for the questions you got wrong.
7. Download eBooks
You can download eBooks on any topic you want to learn online. Professors, famous authors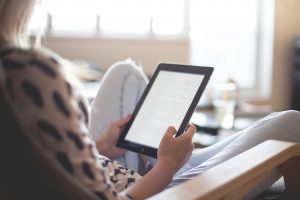 and experts write many eBooks these days as they're quicker and easier to publish. Search for eBooks in the formats that are supported by the tablet or eReader you use – like PDF, ePub, and Kindle. PDF and Kindle eBooks are the most popular. There are lots of sites that offer free PDF eBooks, like PDF Drive. The best thing about PDF is that they are like a real book; if you open your PDF in the PDF viewer on your tablet, the pages will flip like the authentic pages of a book. They are also displayed in the same style. Plus, you can also highlight text, save it or share it online. Kindle also allows you to find synonyms for words or explanations.
8. Study Infographics
Reading information about a topic on an infographic is the best for you if you need to go through the quick facts. Infographics creatively use graphics, charts, and text with different colour and sizes to convey the information. It is easier to go through the information on the infographic than reading an article. There are colourful pictures on the infographic to help you absorb key facts faster.
9. Watch PowerPoint Slideshows
Watching PowerPoint slideshows can help you get the information you want fast. Usually, slideshows are produced by instructors who have experience in teaching the topic. It can be helpful if you don't understand what you are reading in a textbook. It lists quick facts in short sentences so that you can easily remember what you read.
10. Post Your Questions in a Forum
You can make use of an online forum to ask questions about something you need to know more about. It works on any online platform that allows you to post a message like social media and blog comments. There are lots of people who will take the initiative to post an answer to help you with the issue or the administrator of the website will provide one. See the famous TES forum as an example: https://community.tes.com/.
Hopefully these 10 online learning methods have given you inspiration to test a few and see if you can achieve the learning outcomes you are looking for ideally. Learn something that will fulfill you and allow you to thrive.
Author Profile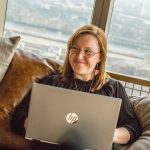 Blogger and Educator by Passion | Senior Online Media & PR Strategist at ClickDo Ltd. | Contributor to many Education, Business & Lifestyle Blogs in the United Kingdom & Germany | Summer Course Student at the London School of Journalism and Course Instructor at the SeekaHost University.