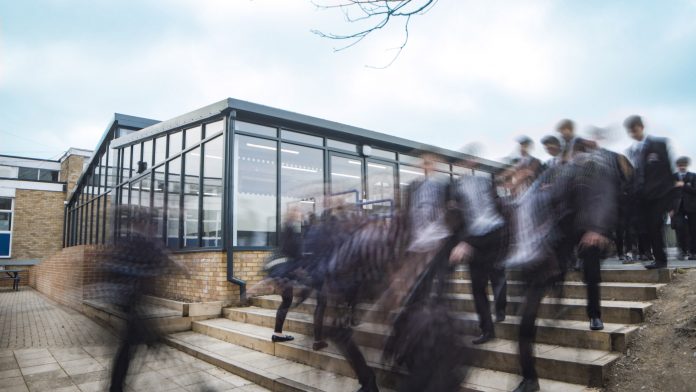 On 20 June 2019 Lord Agnew spoke at the Festival of Education at Wellington College in Berkshire, England. In his speech, he considered the current state of education in the UK, as well as looking at how far it has come and where it needs to get to. This wide-ranging overview also included plans on how the Department for Education (DfE) aims to meet its long-term goals.
Future Generations need better education and resources
Lord Agnew highlighted not only the role of education in developing future generations, but also current national problems concerning industrial productivity and social mobility. The answer, he said, lies in our schools and colleges and in order to improve Britain's productivity he commented:
"we need a major upgrade in the nation's skills".
To achieve this, Lord Agnew pointed towards the DfE's Industrial Strategy to invest in individuals, innovation and infrastructure. Among other things, this will encompass:
focusing on school autonomy and trusted leaders to run their schools;
teacher retention and reducing their workloads;
reforming the curriculum and introducing the English Baccalaureate (EBacc).
Schools and colleges can only support students with the best talent and infrastructure
Looking to the future, the aim for all schools to become academies was still strongly advocated and Lord Agnew stated that
"we must be ambitious for the future of our schools and colleges, not just for the next year but for the next generation."
Colleges were highlighted as the critical infrastructure of the Industrial Strategy, and the Post-18 review of education and funding in May 2019 was mentioned as "[arguing] compellingly for much greater investment in further education – both talented teachers and the essential infrastructure, such as buildings and equipment, that underpins the sector."
This final point backs up Lord Agnew's view that
"Schools and colleges need to have the resources to support the development of healthy, happy children."
This won't be news to anyone working in education because, like many other public sectors, funding has been a longstanding issue for many years, with school leaders continuously looking to stretch their budgets ever further and make every pound count inside and outside of the classroom.
Innovation for improved outdoor education and well-being
This means that traditional ways of doing things are always under review and innovative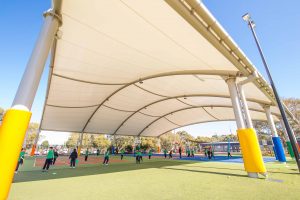 approaches are sometimes adopted, particularly where they can be shown to offer cost savings. One example of this is in the increased use of canopies for sports areas and dining spaces. Streetspace, UK's innovative and successful provider of covered space projects to education and leisure organisations, have worked with numerous schools and colleges over many years and installed all-weather canopies at a fraction of the cost of a traditional build.
The benefits of installing a cost-efficient dining area canopy include
increased dining revenue,
less overcrowding,
healthier meal choices by students,
less supervision and cleaning being required.
All-weather sports canopies will enable activities and games to continue even during the worst of the British weather and they also offer important UV protection from the sun.
The overall well-being and health of the students and teaching staff can be improved by providing more learning opportunities outdoors and spaces can be utilized more efficiently.
Extra financial support through the Condition Improvement Fund
Helping to balance the school or college budget even further, there may also be opportunities to gain capital funding for projects to install a canopy – for example, through the Condition Improvement Fund (CIF) or an operating lease.
By taking advantage of such public funding schemes, schools and other educational settings can make reasonable and effective changes now that will improve education and learning in the future. In a time where digitalisation draws humans further away from the outdoors, it is especially crucial to rethink and reshape outdoor learning as physical activity will play an important part in the overall health and well-being of our future generations.
Being prepared for the challenges of future education
So, it seems that the education sector will continue to evolve under the government's direction and innovations. It is yet to be seen what the impact of some of these changes, such as the EBacc, will be, but there will inevitably be long-term effects. As Lord Agnew said in his closing remarks:
"Now is the time to think big, not small. Long-term not short term. To ensure that we can fix the generational challenge of productivity and that our world class education system continues to improve and be available to all children."
Author Profile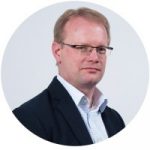 Nigel Deacon has worked alongside Architects and Construction Professionals in a variety of roles, helping deliver innovative outdoor environments for around 30 years. Co-founder and Sales Director at Streetspace since 2012, he has a passion for developing canopy structure and street furniture solutions to address social issues, making peoples' lives safer, healthier and more enjoyable, regardless of where they live.
Latest entries