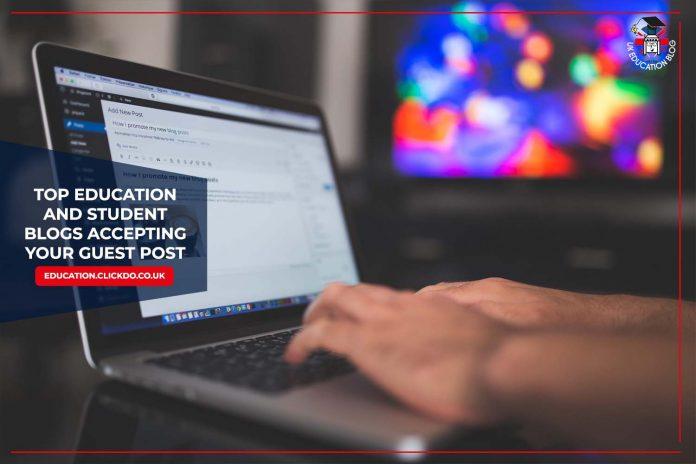 Guest Posting is a great way to grow your authority as a writer or brand and of course, get backlinks to improve SEO.
Guest posting serves as an excellent avenue for enhancing your credibility as a writer or brand, while also securing valuable backlinks to boost your SEO standing.
Guest posting not only elevates your status as a writer or brand authority but also strategically cultivates valuable backlinks, fortifying your SEO profile and propelling your online presence to new heights.
It's a symbiotic relationship that amplifies your influence while contributing to the digital tapestry of the interconnected web.
Not sure what Guest Posting is?
Guest posting is a strategic content marketing approach where individuals or brands create and publish articles on external websites or blogs.
The primary goal is to reach a broader audience, establish authority in a particular niche, and gain exposure. In addition to showcasing expertise, guest posting often includes the benefit of acquiring backlinks to the author's website, which can significantly enhance search engine optimization (SEO) efforts.
It's a win-win collaboration, as the host site receives valuable content, and the guest contributor gets the chance to connect with a new audience while bolstering their online presence.
If you want to learn more about successful writing techniques for guest posts, then check out my article here:
Successful Writing Techniques to Use For Guest Posts On Popular Blogs
How does Guest Posting work?
Some bloggers and website managers allow guest posting of relevant and well-written articles to add useful information and expert opinions and increase the content for their readers. This can lead to increased popularity and traffic as the guest writers will also share these articles with their readership and followers.
However, it is not easy to find blogs and websites that will accept your guest posts. Often, high-authority blogs and websites charge a fee or are very selective. If you are an educational writer or blogger and want to try guest posting, you might find it hard to get your article accepted for publication.
We've curated a comprehensive list of educational blogs and websites for you to explore and connect with. The list is organised based on their Domain Authority and number of followers, providing you with a head start in discovering valuable guest blogging opportunities.
It's important to remember that you might not always get a response immediately. Keep trying and work on your pitch.
Disclaimer: The info shared in this article is subject to change but was correct at the time of publication.
You can find out more about expert tips and guest posting services at ClickDo here:
Our Top 16 Education and Student Websites Accepting Guest Posts
1. Edutopia
Domain Authority: 83
Page Authority: 69
If you specialise in subjects like assessment or teaching, you're invited to contribute as a guest author on Edutopia, offering valuable insights to fellow students and teachers. Your expertise can serve as a resource to assist others in navigating these topics effectively. Ensure the uniqueness of your article, and they recommend reviewing the guidelines to align your submission seamlessly with content standards.
Socials:
Facebook: 1.5M Followers
YouTube: 220K Subscribers
Twitter: 1.2M Followers
2. EdSurge
Domain Authority: 80
Page Authority: 60
EdSurge stands out as a leading education technology platform, offering a wealth of information on the latest innovations in the ed-tech space and guest posting. With insightful articles, product reviews, and a vibrant community, it serves as a hub for educators, administrators, and tech enthusiasts. EdSurge's user-friendly interface and in-depth coverage make it a go-to resource for staying informed about the intersection of education and technology.
With enrollment pressures, four-year colleges are encouraged to co-own the success of transfer students. This involves rethinking advising and support systems.https://t.co/qxRZcQPQU1

— EdSurge (@EdSurge) November 15, 2023
Socials:
Twitter: 160.3K Followers,
Facebook: 36K Followers.
LinkedIn: 162849 Followers
Instagram: 4195 Followers
3. Education World
Domain Authority: 76
Page Authority: 64
Education World offers a comprehensive guest posting platform for educators, providing an extensive array of resources to enhance teaching and learning experiences. With a user-friendly interface, it delivers top-notch lesson plans, professional development tools, and current education news. The site's diverse content caters to educators, administrators, and parents alike, fostering a collaborative and informed educational community.
At such times, we rely on #GuestTeachers, but we know that taking over our classes can be daunting for them — and unsettling for the children.

The Guest Teacher Handbook offers a solution!https://t.co/sArbC3ghC5 pic.twitter.com/jO85C9fmC5

— Education World (@education_world) November 7, 2021
Socials:
Twitter: 22.6K Followers,
Pinterest: 28K Followers.
4. Varsity
Domain Authority: 65
Page Authority: 52
Varsity, a prominent guest posting website, opens its doors to diverse contributors, providing a platform for individuals to share their expertise and insights across various subjects. Varsity's commitment to quality content encourages writers to contribute and engage with its broad audience.
Social:
Facebook: 19K Followers,
Instagram: 8178 Followers,
Twitter: 11.4K Followers,
LinkedIn: 958 Followers,
YouTube: 207Subscribers.
5. CV Library
Domain Authority: 60
Page Authority: 59
CV Library, as a prominent guest posting platform, offers a valuable space for contributors to share insights on career development and employment trends. With its wide readership, aspiring writers can engage with a diverse audience while adhering to the platform's established guidelines for impactful content creation.
Congratulations to all the participants and winners at the @TheBusinessMag Thames Valley 250 Awards! It was an honour to attend and an enormous delight to be the winners in TWO categories: 🏆 CEO of the Year and 🏆 One to Watch.#tv250 #doublewinner #awards #thamesvalley pic.twitter.com/uIKfLLwcmr

— CV-Library (@CVLibrary) June 19, 2023
Socials:
Facebook: 86K Followers,
Twitter: 38.6K Followers,
Instagram: 23.8K Followers,
LinkedIn: 103426 Followers,
YouTube: 2.05K Subscribers.
6. The Pie News
Domain Authority: 60
Page Authority: 53
For international professionals seeking a platform to share their expertise in international education, The Pie News stands out as an excellent choice for guest blogging. If you possess in-depth knowledge that can resonate with the audience, consider contributing your insights to this platform. To ensure a seamless submission process, it is advisable to review the guidelines provided on the website.
Socials:
Facebook: 12K Followers
Instagram: 4095 Followers
Twitter: 22.4K Followers
LinkedIn: 48485 Followers
7. The Edvocate
Domain Authority: 59
Page Authority: 52
The Edvocate is a prominent education advocacy and guest posting platform, delivering thought-provoking articles and insights on educational policies and practices. With a commitment to fostering positive change in education, it provides a wealth of information on innovation, equity, and reform. The platform's engaging content, expert opinions, and diverse perspectives make it a valuable resource for educators, policymakers, and anyone passionate about shaping the future of education.
Stay abreast of the latest education news and opinion by signing up for a free subscription, http://t.co/GYIT4ER7Un pic.twitter.com/LKztyDiJvV

— The Edvocate (@AdvocateforEd) October 16, 2015
Socials:
Twitter: 29.2K Followers,
Facebook: 5.5K Followers.
Pinterest: 4.1K Followers
8. Teacher Toolkit
Domain Authority: 59
Page Authority: 47
Teacher Toolkit, a dynamic guest posting platform, invites educators and experts to share their valuable insights, tips, and experiences in the realm of education. With a focus on collaboration and knowledge exchange, it provides a space for contributors to engage with a diverse audience of fellow educators and learners.
One of the most comprehensive teacher databases in the UK, focusing on the potential gaps in our understanding and application of effective questioning techniques https://t.co/iVuawh14e3

— 🇬🇧 TeacherToolkit.co.uk (@TeacherToolkit) November 5, 2023
Socials:
YouTube: 4.73K Subscribers
LinkedIn  : 89075 Followers,
Twitter: 252K Followers,
Instagram: 11.7K Followers,
Facebook: 34K Followers.
9. Educational App Store
Domain Authority: 55
Page Authority: 56
For those seeking approval for their articles on this expansive Educational App community catering to teachers and parents, relevance to the audience is paramount. It is crucial to align your content with the interests and needs of the community members. Before embarking on your writing journey, familiarize yourself with the guidelines provided by the community to ensure your submission meets their criteria.
Socials:
Instagram: 163 Followers
LinkedIn: 350 Followers
10. The Educators Room
Domain Authority: 54
Page Authority: 49
The Educators' Room is a dynamic platform dedicated to guest posting and educators' professional growth and support. With a focus on teacher empowerment, it provides insightful articles, practical tips, and a collaborative space for educators to share experiences. The site's engaging content covers a wide range of educational topics, fostering a sense of community and offering valuable resources for teachers navigating the challenges of the classroom.
Teaching Hacks for Teachers with ADHD https://t.co/dpzD2IRClu pic.twitter.com/TQSMLAsRy8

— The Educator's Room (@EducatorsRoom) July 26, 2023
Socials:
Twitter: 9454 Followers,
Facebook: 127K Followers.
Instagram: 18.6K Followers
LinkedIn: 748 Followers
YouTube: 937 Subscribers
11. EduGorilla
Domain Authority: 53
Page Authority: 48
With over 300,000 monthly views, the EduGorilla website becomes a powerful platform for your guest post, which will receive additional exposure through sharing on various social media platforms. The community actively seeks creative writers to become valued contributors, making it an excellent opportunity to showcase your talent and connect with a broad and engaged audience.
Socials:
Facebook: 91K Followers
Twitter: 3551 Followers
Instagram: 128K Followers
LinkedIn: 25122 Followers
12. Inspired Classroom
Domain Authority: 44
Page Authority: 43
Welcoming readers and writers from diverse backgrounds, the Inspired Classroom operates with established guidelines for submitting work. The content must be unique, and upon submission, the exclusive rights to the content become the sole property of the website.
Socials:
Facebook: 1.6K Followers
Twitter: 1451 Followers
YouTube: 2.07K Subscribers
13. Mission to Learn
Domain Authority: 42
Page Authority: 48
Before commencing your article, it's essential to obtain approval for your ideas on Mission to Learn, which is dedicated to providing insights into education. All content on this platform revolves around facilitating learning, making it crucial to align your proposed topics with their editorial vision. For a detailed understanding of their expectations, be sure to review the article guidelines provided on their website.
Socials:
Facebook: 8.2K Followers
Twitter: 1285 Followers
14. CosmoBC.com
Domain Authority: 42
Page Authority: 44
CosmoBC encourages articles with a minimum length of 500 words, emphasizing a commitment to upholding a consistent standard across their blog. Your submission must align with the established quality of their content. Don't hesitate to contact them for additional clarification or to request their detailed guidelines.
15. Education Evolving
Domain Authority: 40
Page Authority: 42
Education Evolving stands as a dynamic guest posting website, providing a platform for insightful contributors to share their expertise and contribute to the ever-evolving discourse on education. With a commitment to diverse perspectives and valuable insights, it fosters a community where knowledge is shared and collaboration thrives.
Socials:
Facebook: 225Followers.
Twitter: 10.5K Followers
16. Edugist
Domain Authority: 20
Page Authority: 35
If you've dedicated over 10,000 hours to mastering a specific subject and have cultivated unique expertise, Edugist welcomes your outstanding guest post. They value original content, and for more specific details, it's recommended to review their guidelines. This opportunity not only recognizes your extensive experience but also provides a platform for sharing your unparalleled insights with a broader audience.
Socials:
Facebook: 6.4K Followers
LinkedIn: 2112 Followers
Twitter: 19.4K Followers
You can write for the UK Education Blog too
As you probably already know, the UK Education Blog also accepts guest posts that are relevant to our niche covering topics such as EdTech, learning, teaching, student life and general education. It has gained high authority with a DA of 60, reaching 5k readers monthly. You can discover more stats in the magazine media kit or this guest post case study:
Visit any of the above websites that accept guest posts and grow your audience, credibility and visibility.
Insider Tip: Add links to your own blogs/social media accounts to get additional backlinks and exposure!
Or be featured on a listing like this top 50 education blogs listing at Feedspot where you can find our blog too.
If you're new to blogging, read more about how to start blogging successfully:
How To Start A Blog And Make Money Blogging As A Student (5 Step Guide)
How To Start A Blog In 2022: Ultimate UK Guide to create a Blog step by step
Or check out my latest short online course about SEO content writing at SeekaHost University!
Author Profile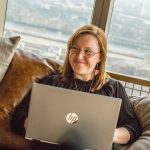 Blogger and Educator by Passion | Senior Online Media & PR Strategist at ClickDo Ltd. | Contributor to many Education, Business & Lifestyle Blogs in the United Kingdom & Germany | Summer Course Student at the London School of Journalism and Course Instructor at the SeekaHost University.