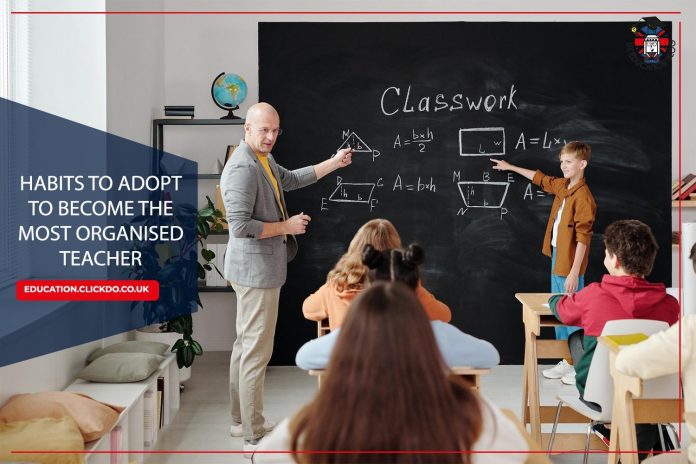 Whether you've dedicated your life to molding children's minds in primary or secondary education, being a teacher is no easy feat.
What individuals in this profession tackle daily is enough to make anyone's head spin, from planning homework tasks to devising lesson plans, classroom presentations, and marking exercise books to keeping the classroom tidy – a lot of time management and organisational skills go into being a successful educator.
However, if you regularly find yourself rooting through your desk, the filing cabinet, the storage compartments, the bookcase, and anywhere else you might stash items in your classroom to find that one piece of paper – it might be time to rethink your organisational strategy.
It's only natural that your classroom will also be cluttered if you're a messier individual – as it's a reflection of yourself. Yet, our brains are hardwired to like order, and without it, you can find yourself in a more troublesome situation than you were to begin with.
Therefore, it's essential that you analyse how you can bring a degree of order to the chaos of your classroom to have a more satisfying teaching experience and increase your professionalism. Yet if you're not a naturally organised person, it can be tricky knowing where to begin, which is why we've created this article outlining a few pointers.
From keeping digital files and records orderly with the help of a PDF converter or Google Forms to sorting out your desk – here are several habits to adopt if you want to become a super organised teacher.
1. Declutter Your Desk 
Instead of wasting energy fretting over which corner of the classroom to tackle first, your own workstation is an excellent place to start. As a teacher, your desk is the mission control center, as this is where you will carry out most of your daily duties, so it needs to be organised in a way that will allow you to carry out these tasks as efficiently as possible.
Start by looking at the positioning of your desk and determining whether it's in the most optimal place. Can you see the whole classroom from where you're sitting? Even in the very back of the classroom, where the most opportunist of students likes to sneak their phones out under the shelter of their desks?
If this is not the case, reposition your desk so you can see the entirety of your classroom and keep the visual clutter to a minimum, so it doesn't infringe on your view. Once you've done this, you can move on to the contents of your desk and shift through what you need and don't need so that you have adequate space to sit with students, grade papers, or just a place to rest your tea or coffee.
2. Keep PC Files Organised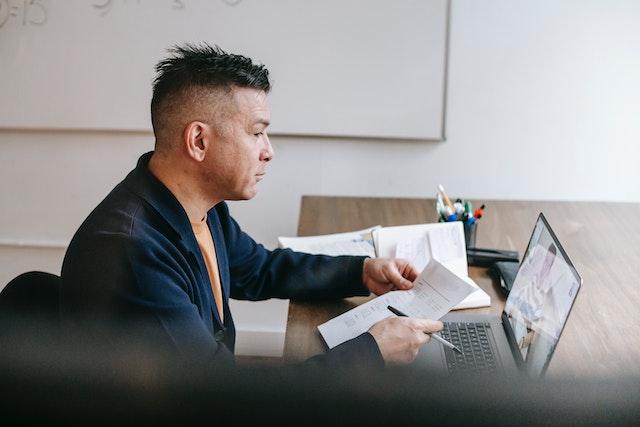 Although teaching is traditionally done face-to-face, your computer or laptop is one of the essential tools in your teaching arsenal as many teachers now also teach online. Whether you're creating presentations for your next lesson or sending emails to other colleagues, your computer is in constant use; therefore, it is essential that you extend your organisational skills towards the digital aspects of teaching as well as the physical.
Navigating a laptop with a swarm of documents, presentations, and downloads on the desktop can become tedious since it makes it much more challenging to refer to items when required. Time is of the utmost importance when you are limited to sixty minutes per lesson, and the last thing you want to do is search for worksheets and waste valuable learning time.
Avoid this by organising your files into folders and sub-folders; you could even go one step further and arrange them by date, making them easier to find under time constraints. Better yet, if you are working with a laptop that has limited storage space, you could consider using an online PDF converter tool that will enable you to convert your digital files into different formats.
As well as offering better security and organisational options, PDF conversion tools boast many advantages, one of the most significant is that they can reduce the size of a file, giving you more space on your PC or laptop. You could consider switching to Word, an Excel spreadsheet, or any other choice of format available online.
Whether you want to convert from PDF, convert to PDF, edit a PDF, or sign and protect a PDF, they have a range of online office tools designed to help you with every task imaginable. Learn more about their online office tools by visiting their website, reading customer testimonials, how-to guides, and much more to see how they could help you become more organised today.
3. Don't Forget To Delegate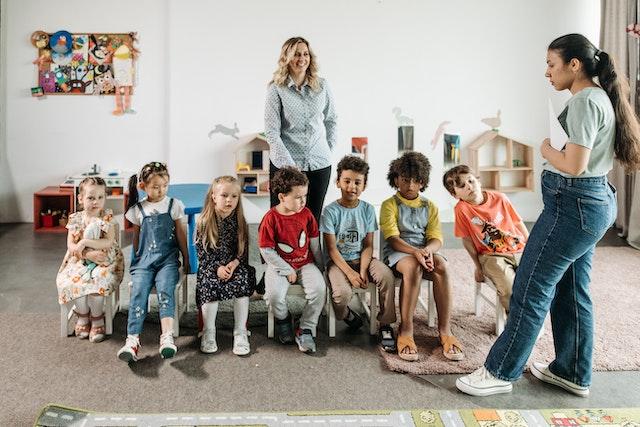 If you happen to lead a team of teachers or have support staff working alongside you in your classroom, it's vital that you make the most out of their abilities by delegating tasks to them. Not only does this take a load off your plate, but it also allows your colleagues to put their best foot forward and produce some of their best work.
Ultimately, your colleagues will all possess a diverse set of abilities and skills that you can use to your advantage to get tasks done quicker and more efficiently. Whether you have a colleague who is good with computers, so you delegate all technology-related functions to them, or a colleague who can communicate well with struggling children, all members of your team can help in one way or another. Yet, it's up to you to delegate skill-specific tasks so that you can reap the benefits them.
We understand that, at times, it can be hard to relinquish control or even admit to your colleagues that you are struggling with your workload, especially if you're in a management position, as we often have a mentality that we can do everything by ourselves. Yet there is no shame in asking for help, as that is what your colleagues are there for and will ultimately help you become more organised and less prone to burnout.
4. Jog Your Memory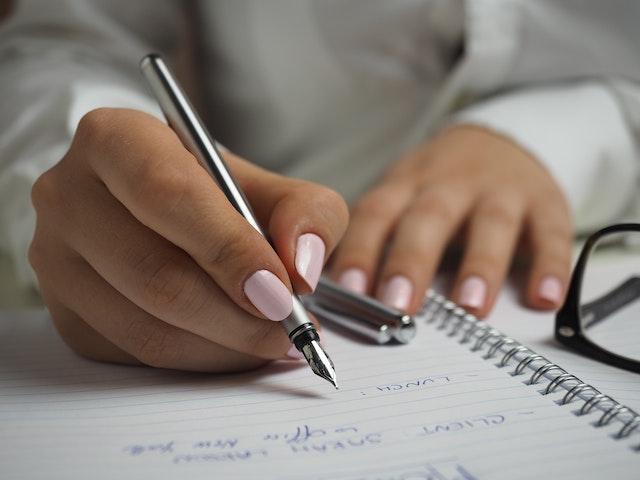 It's not surprising, given the sheer workload teachers must juggle daily if you occasionally let a task or two slip between the cracks. But if this is a regular occurrence, it can reap havoc on your organisational skills. Fortunately, there are many ways that teachers can give their brains a nudge to ensure that tasks don't get forgotten.
From printing out a to-do list, using a calendar to organise your day, using Siri to set reminders, or even a simple post-It note can serve as a gentle nudge when it feels like time is running away from you. As well as helping you organise your day a little better and reminding you of small tasks, you can also use these reminders to communicate with your fellow teachers via Outlook or Microsoft Teams with note taking and sharing in OneNote for example.
Whether you nominate a student to run a post-it note to another teacher's classroom or use Siri to send messages at a scheduled time, these little ways of jogging your memory will soon become your best friend and help you out in those times of need. Ultimately, these will make it easier to plan your day so that the risk of forgetting tasks is minimised.
Author Profile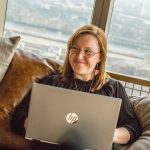 Blogger and Educator by Passion | Senior Online Media & PR Strategist at ClickDo Ltd. | Contributor to many Education, Business & Lifestyle Blogs in the United Kingdom & Germany | Summer Course Student at the London School of Journalism and Course Instructor at the SeekaHost University.