Studying abroad either for the entire duration of your degree or for part of it is an appealing prospect for many students.
Spending time living and learning in another country will not only help you develop academically but personally as well. Nothing brings students out of their shell more than being thrown into a new culture where they will have to adapt to a new language and a different way of life.
For some the education is secondary as the experiences they take away truly stay with them for the rest of their lives.
So what options to study abroad are available to those wanting to study abroad?
Full-Time Overseas Study
If you want to go to a university outside of the UK and spend your entire studies there then you will have to apply independently much like you would if you were applying for a UK based degree. The drawback to this option is that you won't be eligible for a student loan so you will have to finance your studies another way.
You will need to do some research into which countries provide a similar student loan system to non-domestic students and which countries have no tuition fees at all. Even if you do find a university that has no fees or offers a grant to cover your tuition, you will likely need to find some part-time employment in order to fund your living costs. Money really is the main barrier for those who want to study abroad full-time.
Knowing the local language will be vital not only to help you adapt to university life but to enable you to find employment while you study. Having friends or family who you can stay within the country would be a huge advantage and possibly the only way some students could make this option work for them.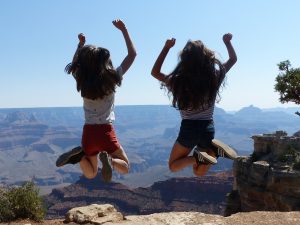 Scholarships
Another option that will allow you to study abroad either full-time or for part of your course is attaining a scholarship. This could be the answer to all your problems but beware, they aren't handed out easily. To qualify for a scholarship, you need to be seen to be an asset to the university, one that is worth their investment.
Therefore, to qualify for a scholarship you will usually need to be highly skilled in a sporting or academic field. There are several organizations who offer scholarships to international students who they feel can change their communities and the wider world for the good in the future and so if you can convince them of your potential then you might just be eligible.
The criteria for scholarship eligibility range from university to university so it's worthwhile visiting each of their websites to find out more information. The USA is particularly popular with scholarship students as they offer a large number of international student scholarships each year so it's worth doing some research.
Partial Overseas Study
If you are looking for an option to study part of your degree overseas then there are options available to allow you to enroll within a UK based University but still study part of your course in another country. The advantage of this is that you will be able to take advantage of all the benefits of being a UK based student such as having a student loan, bursary and grant if applicable while getting a taste of life in the UK.
The Erasmus programme is very popular with UK students wanting to experience studying abroad, however, since Brexit some regulations may have changed so ensure to check the current conditions for students looking to study abroad with Erasmus. Through this programme you will be eligible for a grant which covers the costs of living and studying abroad and that is on top of your student loan.
In such exchange programmes you won't have to pay tuition fees to the university you are visiting and often you don't have to pay fees to your original university either during the period you are overseas so it really is a win-win.
For more in-depth information read this study abroad guide or check out our student life section.
Author bio:
Stuart Cooke is the Blog Editor at UniBaggage.com, a door to door shipping company that specializes in helping students send their belongings to their accommodation all around the world.
Author Profile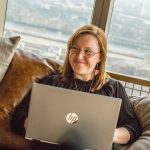 Blogger and Educator by Passion | Senior Online Media & PR Strategist at ClickDo Ltd. | Contributor to many Education, Business & Lifestyle Blogs in the United Kingdom & Germany | Summer Course Student at the London School of Journalism and Course Instructor at the SeekaHost University.