Some of today's technologies have a great influence on the educational process and systems and help to enhance the learning. We are living in a technological era and in each and every field we can see the influence of technology and how it has led to great developments.
Education was limited by some boundaries like gender or age, but after the influence of technology it has changed all orthodox mentality and helped to spread education all over the world. Now after the invention of new technology and new devices education is not only limited to the classroom or university. People can get an education and qualify through online learning too.
Such new trends have changed the value of education and helped to spread the power of education without setting any kind of limitation and boundaries. After the use of educational technology, there was a drastic change in student's academic performance and their achievements.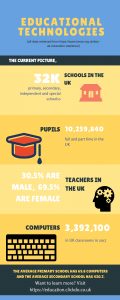 Technology supports confidence
The main thing that a student needs to do well in their academic performance is confidence. In the past, there weren't many resources available and students had to depend on teachers and their resources mainly. But with this modern education technology, we have so many applications and so many online resources which help students to collect more information and to study better.
When they get seminar project assignments they can refer through the internet and they can collect information which boosts the confidence of the students. They can use technological devices for seminar presentation which will help them to score good grades and they can improve their academic performance rapidly and confidently. They can share their information with their friends too through many technical communication channels. Using technology in education has therefore clearly enhanced their performance and confidence.
Technological skills are needed
When students acquire basic technological skills at the beginning of their academic career it will make them experts throughout their course of study. As we know we are now living in the 21st century where technology plays a key role and is itself a part of the learning process.
In the future, even more experts in technology will be required, because societies and businesses have to compete with each other in this field, which will affect so many other areas of future life as we will depend on technology and its fundamental use increasingly.
If you don't know how to use and operate technological devices most employers will not consider you as you're lacking those skills and qualifications so acquiring computer and technological skills is very important. Therefore, our educational institutions will have to prepare our generations for a future life with the help of technology.
Technology encourages creativity
As we all know everyone is born with some talents. So, schools are a vital element which will identify the talent and will encourage students towards their creative thoughts. If a student is talented in writing, drawing or has innovative thoughts, the teachers should use it and encourage that child and be a role model to other children.
Teachers could build blogs or websites with them through which they can share their thoughts, ideas and demonstrate their innovative and creative skills. Teachers should encourage each and every single student to post something. It should be treated as the platform for creative thoughts and skills.
Once they get positive feedback from their teacher or their friends it will encourage them to post more. And it will help to encourage other students too. So, technology will be a helping hand in encouraging student's thoughts and developing their talents. It enables them to learn, grow and explore their strengths and talents.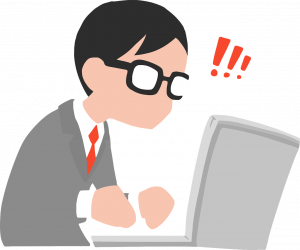 Technology changes education
There is no doubt that technology has brought a drastic change in the field of education. It really helps to enhance our educational system and offer more quality and custom-made education to students. It has not only helped students but also helped teachers to make their teaching more interesting and attractive.
When the teacher uses technology in their curriculum or classroom naturally students get a chance to show their talent and this motivates them to improve their academic performance. It reduces students' stress because they have many other ways to collect pieces of information and are more in charge of it.
Many educational applications are developed to help students and teachers. When the teacher uses technological devices, it helps to enhance the teaching process and students get clear knowledge about the subject. Students can watch the lectures online on YouTube. They can search about a particular subject and find information which will help to increase their knowledge.
Our future generations are truly lucky as they will have access to all kinds of technological facilities. They will be technological experts and use it naturally. There is no doubt that education technology can make a big difference and if used effectively by professionals and students it will lead to many advances in the future.
Author-bio:
Myself Diane Harms. I have been in this writing field for some years. Custom essay writing service is really helpful to improve your reading and also writing habits, it really encourages new writers and also students to get the positive effect on reading.
Author Profile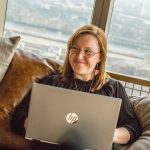 Blogger and Educator by Passion | Senior Online Media & PR Strategist at ClickDo Ltd. | Contributor to many Education, Business & Lifestyle Blogs in the United Kingdom & Germany | Summer Course Student at the London School of Journalism and Course Instructor at the SeekaHost University.