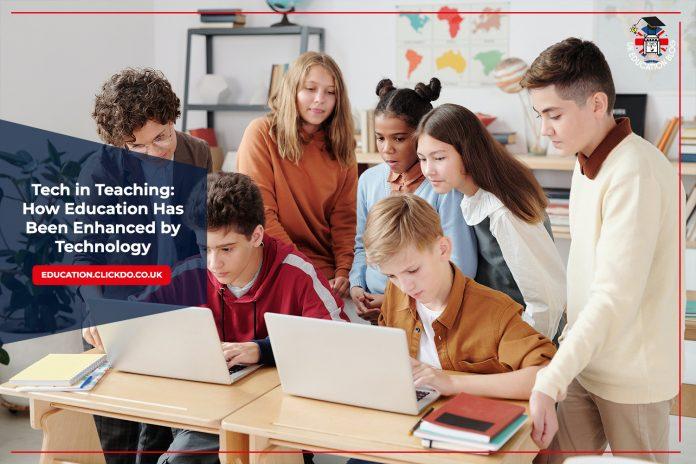 Education is important. I think that is a fair statement that few would seek to quibble with.
How much education, what kind of education, how we learn, and what we learn, are entirely different issues, all worthy of discussion. Of course, answers will vary, and replies will be dependent on who you may ask.
In the simplest of terms, doing well at school is seen as an important start in life. For some, higher and further education is then a valuable road to travel, for others, more vocational forms of study or career starts may be worthwhile.
How Technology has impacted today's Classroom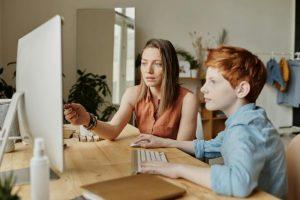 One thread that can be seen across all education and teaching these days is technology. Back in the day chalkboards and textbooks were the norm, and the closest we got to tech was when we watched videotapes for various lessons. How things have changed. Whether it's desktops or laptops, the ubiquitous smartphones, or the increasing popularity of wearable tech, teaching now embraces, harnesses, and frequently uses technology as standard.
So now that technology is undeniably part of both what we learn and how we learn, how can education be enhanced by the world of tech?
From using it in the early years to the more advanced deployment and usage in secondary or university education as well as educational conferences, it's argued that learning is being enhanced by technology and the advances it constantly delivers.
As a learning tool it is becoming invaluable, as a teaching method it is becoming common, but how do teaching and tech mesh in formal educational settings and beyond? Let's take a look.
Advancing Learning with Pedagogical Technology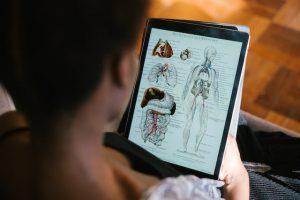 It has often been said that a wonderful teacher can make all the difference, and how they bring their subject to life can foster and generate interest in and a love for it among their students.
Since even the early years of computers in classrooms, teachers have been able to use technology to help in this regard. Learning to read, learning to count, learning basic maths, learning geography, and more are now being done using online platforms, superb digital texts, learning guides, and interactive programs that enlighten and inspire even the younger minds at primary school.
Going beyond the use of technology in terms of learning platforms in the classroom, technology has also advanced our ability to learn outside the traditional confines of the lecture halls. When it comes to online learning courses, most if not all universities are now either offering stand online distance learning or supplementing their lecture theatre content with additional online materials and resources.
This shows that learning can be advanced by combining both in-person and online pedagogy.
Fortunately for students and educators around the world, the quality, accessibility, and availability of online courses, online materials, and online resources are becoming ever more advanced. With this, we can easily showcase how learning is being directly advanced by technology.
Whether it is the learning courses themselves or the hardware and internet connections that allow them to be delivered around the world and around the clock, technology is enabling people and leveling the playing field in many ways.
Gone are the days when degrees were only for those who could physically attend a university, and in the rear-view mirror are the days when techs such as desktops, laptops, tablets, and smartphones were only for the well-heeled. Thankfully, tech is now more affordable and available too, meaning more and more can enjoy learning due to these technological advances.
Global Access Making Educational Attainment More Accessible
One of the most pivotal and powerful advances in technology in education has been the emergence of the internet. As more and more countries introduce high-speed connectivity as a standard, an increasing number of children and adults can access educational resources that would have been previously beyond their reach.
From the enrolment process to the learning years, the US is a classic example of how online learning numbers are growing. This is being seen, but it is not statistically replicated around the world, as more developing countries also get online access capabilities.
There is also an economic consideration when it comes to global online access to education. From private education up to the age of 18 and the cost of university tuition fees beyond that, it is often said that education could be considered as being for those who can afford it.
Indeed, for many, higher education incurs debts, which is where online learning can offer a distinct benefit and growing advantage for some. Put simply, the more online teaching and courses that become available, the more educational attainment becomes possible and achievable for more students from less advantaged socio-economic backgrounds.
Conclusion
So, as we have discussed, it is clear that technology and teaching have become both inseparable as well as mutually beneficial. Using technology platforms and software to help children in their formative years, using computers to open the online world of encyclopedic amounts of information, and giving remote learners the opportunities, that only online education can afford them, are just a few ways in which education is being enhanced by technology and how teaching and tech work hand in glove.
Author Profile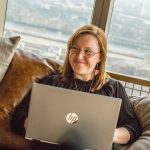 Blogger and Educator by Passion | Senior Online Media & PR Strategist at ClickDo Ltd. | Contributor to many Education, Business & Lifestyle Blogs in the United Kingdom & Germany | Summer Course Student at the London School of Journalism and Course Instructor at the SeekaHost University.