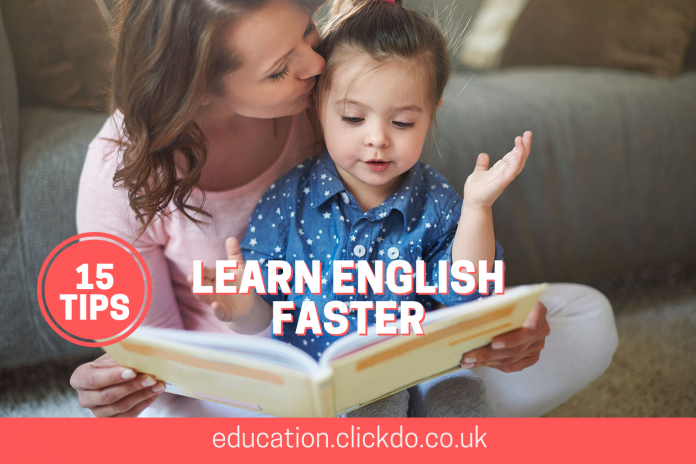 Having a strong command of English as a world language should ideally start at an early age. We give you the most important tips to learn English faster.
And just like the adage that says, "charity begins at home," parents should consider it important to be a part of the learning process. In addition to what your kids learn at school, as a parent, you ought to supplement it with your own contribution.
You may have a knack for speaking or writing English fluently and wish your child could adopt the same. Young minds at a primary school level fall between ages 6 to 12 and tend to grasp language skills faster than adults.
Therefore, seize the opportunity to teach them English while they are still young.
English tutor Singapore recommends the following 15 language learning tips to achieve faster English language learning results that prepare your children best for English exams and language tests.
1. Help your Child with English Homework
Getting involved in your kid's language acquisition can be very rewarding. Homework given to them in school enables them extra practice periods after school. Try to participate by guiding them on how to manage the language tasks.
Encourage them by showing an interest in their studies. Dedicate time to teach them how to use the dictionary to find synonyms of new words or how to use English language apps to add a fun factor.
2. Speak English More Frequently
Set a rule for your child to speak only English at specific times or throughout the day whether they are home or not. If you cannot speak English at all, there are many English language apps you can download for them to improve their skills. Let them practice speaking more because that is the only way to reach perfection.
3. Be a Role Model
It may get frustrating when your kid is not learning English as fast as you expect. Be patient as well as make it fun for them. Children do not learn if they do not feel comfortable around the teacher or parent when using the language. Introduce famous and popular English songs, poems, or stories to encourage them to use English more often and with more confidence.
4. Let them Read More
Whatever they lay their hands on, be it cereal packs, storybooks, magazines, or newspapers, let them read. Most teachers recommend reading for kids who are learning a second language. There are online stories with subtitles where they can learn by reading along.
5. Sing-Along with Them
Music is an alternative to memorization. Try to introduce your child to singing educational English songs early enough. That will create a fun-filled environment for learning. You can even sing along with them and make them write out the songs to check their spelling. For younger ones, pronounce and repeat the words of the songs for improved memorization.
6. Introduce Advanced Strategies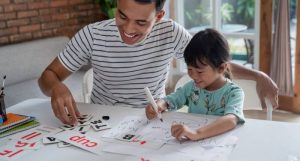 Expose them to higher levels of English learning like YouTube tutorials or television programs. Studies revealed that children do better when they are exposed to learning standards above their ages. Show them how to read according to the English phonetic sounds. School teachers will also add phonetics to the English language structure following the school syllabus.
7. Play Word Puzzles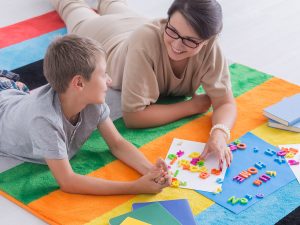 If your child is struggling with vocabulary, introduce English games like scrabble or word puzzles. Let them play with you or watch them play with their friends. It will help them learn to spell new words easily and improve their vocabulary and grammar. Encourage such play during their spare time to further enhance the learning experience.
 8. Read Bedtime Stories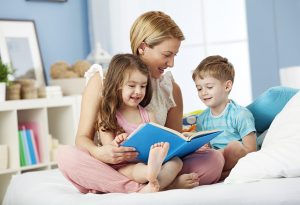 This is an extra opportunity to add more English language to the learning process. Make every night another memorable period for your child to look forward to. Read stories that are informative and entertaining so that they will be interested in asking about the characters and plot afterward.
9. Try out Hand Crafting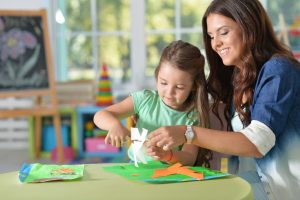 Organize activities like painting, cutting, and gluing. You can also try baking pastries with your kids. All you need to do is communicate with them in English during such tasks, follow English recipes, and so forth. Let them pass you objects or ingredients by asking for them in English. Ensure they also reply in English. Children love to participate in such activities, so it is a great way to make them learn more.
 10. Set Mobile Devices to English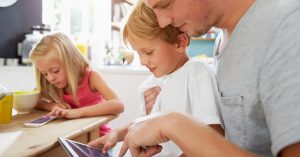 Nowadays, children are used to operating their parents' phones and iPads without help. Most of these gadgets are set in their native language. To improve their proficiency, keep your devices set to English. Their game consoles should also be set to English.
11. Invite your English Friends over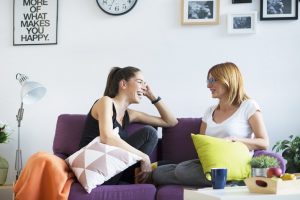 If your child is learning English as their second language, then you should provide opportunities to communicate in English ideally with native speakers. Research has revealed that children who communicate in daily activities in English find it easier to understand the language faster. Ask your friends who speak English fluently to visit your home with their kids to make learning more fun.
12. Give them Positive Language Feedback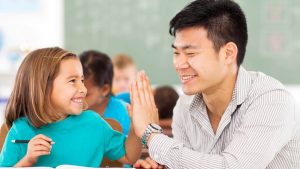 Whenever you engage in a discussion with your child, let them take the lead by telling you what they want to say. As they talk, listen to them, and take note of their grammar. If you notice any errors, you can gently correct them by repeating what they have incorrectly said in the correct way. Children learn faster through repetition and consistency.
13. Teach them Self-expression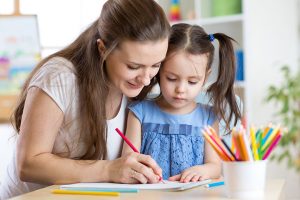 Encourage the ability to recount details of events or activities around them. Allow them to narrate their daily encounters using the English language. Rephrase their mistakes by constructing correct sentences with them and make them understand the underlying principles.
14. Watch Movies Together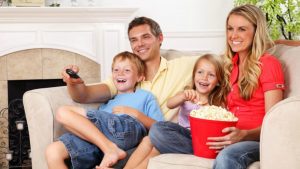 There are good family movies which you can enjoy watching with your children. But if they prefer kid's movies, then pick up educational ones. Encourage them to role-play favorite scenes. Children are fond of emulating what they see.
15. Perfect their Writing Skills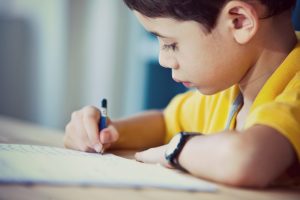 Make it a duty to check their schoolbooks daily when they return from school. Take the time to go through their English language texts and tasks with them. It will improve their ability to write better. It will also stir their interest more since there will not be any pressure doing that at home.
English language tuition is another option you must support your children's English language learning at a professional level, especially in preparation for exams or possible academic challenges.
Author Profile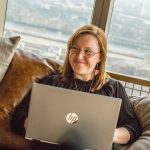 Blogger and Educator by Passion | Senior Online Media & PR Strategist at ClickDo Ltd. | Contributor to many Education, Business & Lifestyle Blogs in the United Kingdom & Germany | Summer Course Student at the London School of Journalism and Course Instructor at the SeekaHost University.