Once the demands of revision and exams are over, most school and college leavers are faced with one important question – how to find a job? Will Potterton of Leavers Hoodies Company (www.leavershoodiescompany.co.uk) has this advice.
This time of year is always a difficult one for those in their final year of college. With exams out of the way and goodbyes said to teachers and classmates, there's little time to relax for those who have decided against pursuing further education. In a competitive market, there is no time to waste for those preparing themselves for the unknown world of work.
Challenges for school leavers
Job opportunities appear strong for the 16-24 age group. Between February and April this year 43,000 fewer 16-24 year olds were unemployed compared to the year before. However, school leavers shouldn't take statistics such as 10.8 per cent unemployment for granted. Although job prospects seem to be improving for school leavers, the employment market remains fiercely competitive, so school and college leavers need to have a clear strategy in place for their job search.
The most appealing employers can still afford to pick and choose. This is why it's important for those looking for jobs to be aware of where to search for jobs and how to aid their search.
What to include in a school leaver's CV?
The CV is at the heart of your job application. If you don't have a CV, or one that will make you stand out from the dozens of other school leaver applications an employer receives, you'll have trouble finding a job. No matter how good your job search is, the CV gives employers a clear idea of whether your skills, written communication and experience are a good match for the role.
As a general rule, the standard headings for a school leaver's CV should include personal details, employment history, voluntary work, skills and achievements. Employers won't expect you to tick every box and have plenty of experience; you're a school leaver after all. But include everything that you feel showcases your strengths: were you captain of the school hockey team? Member of a school committee? Or did you take part in extracurricular activities? Things like this should be included in your CV.  
Reed has a school leavers CV template which is ideal for getting it right. Once you've filled in the blanks to a generic template, get it proofread.
Social media detox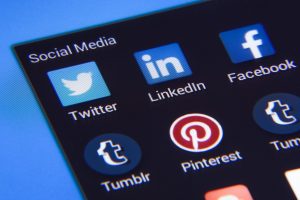 It's true that social media brings huge opportunities to school leavers but it can also easily be the reason for employers looking elsewhere in their job search. In the modern age, recruiters are likely to look at an applicant's social media accounts before inviting them to an interview. According to a 2017 survey by CareerBuilder, 70 per cent of employers use social media to screen candidates before making a hiring decision.
If your social accounts are full of derogatory posts and problematic pictures, it won't strike the right chord with employers. Cleaning up your social accounts is vital. You should run through your social accounts and remove anything that would horrify an employer.  Instead, use social platforms to show off your skills and give employers a taste of your creativity.
Where to look for school leavers jobs?
With an appealing CV to hand, where should a school leaver go to look for their first job?
Career advisors
Your college career advisors should be a school leaver's first port of call. If there are no career advisors in-house, they will at least be able to put you in the direction. They will help to choose a career path, advise on what jobs to apply for and point you in the right direction of career days and fairs.
Social media
According to the Society for Human Resource Management, 84 per cent of companies are using social media for recruiting and nine per cent are planning to use it. Posting job adverts on social channels is now the norm for companies so it's important that you follow and interact with companies you're interested in working for.
Facebook, Twitter and Instagram are great for sourcing opportunities but LinkedIn is likely to be the platform where employers will come to you. LinkedIn is the best way to interact and network with similar professionals and if you aspire to be in a professional role, creating an appealing LinkedIn profile is a must.
Browse job sites
The best place for you to find temporary, permanent, part-time positions in your local area is on one of the many job board websites. You can use these sites to also see what skills are desired for the jobs you are looking to apply for so you can then tailor your CV to include these.
It can be tempting to automatically send the recruiter your CV by applying in a click of a button, but it is better to tailor your application for each job you apply for. Read what the job desires and highlight why you match these skills in your covering letter.
Make it easy for the employer to see that you tick all of the necessary boxes.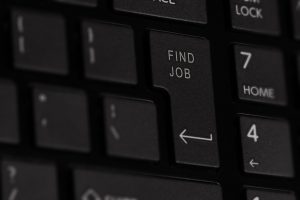 If you want to conduct a more focused search in a specific industry that you're interested in, you can sign up to independent recruitment agencies. By having your name on file at the agency, you will be the first to hear about suitable opportunities that arise.
Freelance
Working freelance is a great way of getting experience whilst on the job search. Depending on the skills that you possess, there are a range of freelance websites that you can sign up to.
People per hour has varied work, from web development, design and content writing, to administrative tasks. And for journalists to be, www.journalism.co.uk is a site that allows editors to find and hire freelance journalists for one-off stories or ongoing work. Have a look around and see if there are any sites for the skills you are competent in.
About the author
Will Potterton is Director of leavershoodiescompany.co.uk, a company which provides high quality, personalised leavers hoodies to the teachers and parents of school leavers, as well as directly to the students themselves.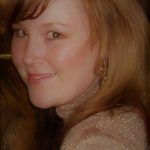 Blogger, content writer and strategist
As an educator, blogger and content writer I have developed a great interest in e-learning, education technology, the digital economy and media. I regularly write for and manage various blogs and work for digital marketing agency ClickDo.