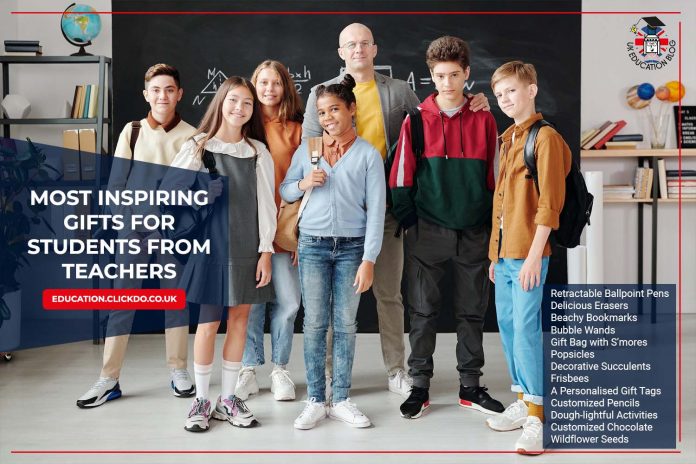 Are you a teacher, tutor, instructor, or educator?
Then you may be seeking suggestions for presents for your precious students throughout the academic year for various occasions.
This is not always that easy and we all know that teachers and educators don't have much time on their hands, so we have some unique student gift suggestions compiled for you right here. They can be used for end-of-year gifts, special rewards, or birthday pressies.
We focused on two factors when choosing these gifts: cost and purpose.
Educators want their presents to be thoughtful yet economical for their limited budgets (head to our teacher discounts post to discover savings).
We want our student gift ideas to be as helpful as they can be, ideally something that will boost the pupils with their love of learning.
Let's dive right in.
Disclaimer: All prices quoted are subject to change.
1. Retractable Ballpoint Pens
Affordable, vibrant ballpoint or gel pens with cutting-edge ink technology always come in handy for any student, especially the creative ones that love to scribble and draw. With little palm pressure, InkJoy consistently produces sharp, clear lines.
This pen is incredibly comfortable to hold because of its expanded rubberized grip and comes in 8 different coloured pens per bundle. Given that its price is only $2.78, it is a great gift for numerous students.
Find more here.
2. Delicious Erasers
Food-themed erasers are always popular with youngsters, and these are especially cute! While having fun is the focus of these, they will also be functional for homework.
Creative Tip: Motivate students by including a "Mistakes Help Me Grow" postcard that is printable in several sizes in a bag with an eraser.
Find a wide variety here. Each eraser costs approx. $1.
3. Beachy Bookmarks
Bookmarks are a wonderful gift for students and promote reading. They are also quite economical.
These "Don't forget to read this summer" printable gift tags include space for inspirational messages. Or print any of the many printable bookmarks available online on some lovely card stock. Total price: from $8 to $10 for each bookmark.
Find it here
4. Bubble Wands
Bubble wands are a favourite among all students all year round. They are a terrific last-minute present and the ideal way to appreciate the magic of science.
It's wonderful to leave children with a motivational message. The attached gift tags will let them know that they "blew you away this year."
A pack of 5 costs you $20, find it here.
5. Gift Bag with S'mores
This is a fun and simple student-present idea, regardless of whether they're taking a camping trip or just camped out over the kitchen stove. They'll miss you, S'more. ** Just this printable template is included in this product.
Buy chocolate, crackers, marshmallows or any other of your student's favourite treats at the grocery store. If you don't have access to a printer, just use the catchphrase on a homemade card. They will cost you $25 each.
Find it here.
6. Popsicles
How does a cabin get on the internet? It LOGS in! 😆⁰Let us know in the comments how many Popsicles can you find 👇https://t.co/HXRODHeHmF pic.twitter.com/nPYBiDBz7q

— Popsicle® (@Popsicle) January 20, 2023
 Want to keep costs low by keeping things straightforward? The student present every kid will love is a freezer pop! Kids, in all honesty, are so easily satisfied.
Creative Tip: Add a gift tag to make them into a present. You may either write your own or use one of these "have a cool summer" printable tags.
Find it here for $5 each.
7. Decorative Succulents
Make your weekday shine with #succulents! pic.twitter.com/BYFaYQCxTZ

— succulentmarket (@succulentmarket) July 29, 2020
If you care for the environment and it is on your agenda, then these vibrant succulent pots are the ideal student gift. You can plant the succulents together and decorate the pots to make it a unique student-teacher experience.
These bulk cuttings and some planting soil are available here at $10 each.
8. Frisbees
The young active crowd will go crazy over these fantastic frisbees that are perfect for any class party. You could even take them outdoors and play a team frisbee game.
Attach a gift tag that is appropriate for a frisbee, such as these free printable "the year just flew by" tags.
Price ranges from $23–$28 per pack, find it here.
9. A Personalised Gift Tags
These unique and personalised gift tags make a fantastic addition to mail-order presents for distance-learning students or handovers at the final day.
Overall cost: $30, find it here.
10. Customized Pencils
This festive assortment of red, white, and green pencils features fun holiday-themed imprints like "Rebel Without a Claus", ""You're Sleigh-In it," and more! Available exclusively on https://t.co/zOnJYEE6rL for orders of $20+ through 12/16. pic.twitter.com/V0mZ75wH99

— Pencils.com (@pencilscom) December 13, 2022
You may buy branded pencils from a variety of sellers like eBay and Etsy. Every child's stationery case must have a pencil, so receiving one with their name on it from their teacher would be memorable. Every pencil could say something like "Thank you for being excellent (student name). With love, Miss Smith."
You can also purchase them separately from some retailers, although the cost will probably be higher. One of the nicest farewell gifts from teachers to their kids might be this. Every time they use their unique pencil, they'll think of you!
Find it here for $2 each.
11. Dough-lightful Activities
Consider additional pursuits that might provide the parents with a brief period of tranquillity. They will enjoy doing some fun activities their teacher has provided them with play dough.
They have pleasure in using their imagination. Put the things in a goodie bag and design a sticker or tag for added excitement.
Find it here for $5 each.
12. Customized Chocolate
If you teach older students, they might be chocolate lovers who would appreciate bars of chocolate with custom wrappers. Sending them sweet goodies with a note showing your appreciation would be a great combination.
Most sellers also let you select a vibrant background, so you may pick the one you like and add a little bit of your flair.
Find it here for $10 per pack.
13. Wildflower Seeds
View this post on Instagram
Nothing compares to scattering wildflower seeds and seeing them sprout. Throughout the pandemic, many kids have drawn rainbows; this might provide the world with some more much-needed colour. It's one of the ways they make rainbows appear everywhere.
You can even add personalized stickers. Ask the students to keep you informed on their plant's height growth!
Find it here where a pack costs $5.
Give a student a gift to remember
The above student gift ideas should provide you with inspiration on personalised student gifts that are suitable for learners you work with in education and your budget. Many of these gifts can also be sent by mail to the kids at home where necessary and they are sure to leave a lasting memory of the time you had with them.
If you want to get in touch with us about this post or related queries, please use the form below:
Author Profile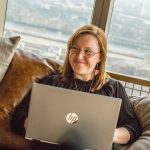 Blogger and Educator by Passion | Senior Online Media & PR Strategist at ClickDo Ltd. | Contributor to many Education, Business & Lifestyle Blogs in the United Kingdom & Germany | Summer Course Student at the London School of Journalism and Course Instructor at the SeekaHost University.