Did you know that there are more than 2,500 independent schools in the UK including almost 300 world-leading HMC schools?
You may be looking to kickstart a teaching career in an independent school or be considering your next career move.
But what are independent schools? What makes HMC schools unique? And what is it like to be a teacher at an independent school?
Join us as we take a sneak peek behind the scenes to explain the life of a school teacher at an independent school.
What are Independent Schools?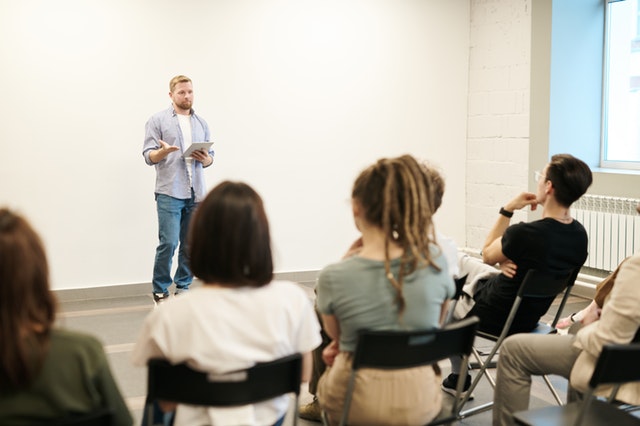 At independent schools, fees are charged which go towards running the school and the facilities provided. The curriculum you'll teach might vary from school to school, as students aren't required to follow the national curriculum. Because independent schools have autonomy over their curriculum, they are typically able to offer a much wider variety of subjects.
All independent schools are registered with the government and are inspected regularly by an independent schools inspectorate called ISI.
What are HMC Schools?
HMC (the Headmasters' and Headmistresses' Conference), is an association of heads of world-leading independent schools. There are currently 296 HMC independent schools in the British Isles, including girl, boy and co-ed institutions.
Becoming a School Teacher at an Independent School
Teaching is an incredibly rewarding career with the opportunity to inspire and enrich the lives of young people. HMC independent schools are thriving, leading independent schools which pride themselves not only on providing a wonderful experience for their pupils but an environment where teachers can flourish in their chosen career.
If you're thinking about teaching in an independent school, here are some of the reasons to work at an independent or HMC school:
Personalised Learning that Shapes Pupils' Lives

Independent schools pride themselves on enabling a personalised approach to learning. As a teacher, you will have the time to get to know your pupils' individual strengths and learning styles due to class sizes being smaller and more assistants being at your disposal to offer differentiated learning support.

Becoming a teacher here, you play a pivotal role in each pupil's school day experiences, which could have a long-lasting impact on each child's development. Many independent school teachers find it exciting to work in a school environment that has so much to offer:

Great access to technology in the classroom ranging from state-of-the-art interactive touchscreen boards to iPads, children's digital cameras, bee bots etc.
More specialist teachers that cover various subjects such as science, music, foreign languages, sports, so that you can focus on the core subjects like English and Mathematics.
Fantastic school clubs that any school staff member can run to earn another side income while offering the pupils additional learning after school.
Parent-teacher relationships are highly valued and independent schools often hold wonderful and glamorous events where parents get involved like mother's and father's day concerts, sports events, music and charity events and many more.

Teaching is certainly a special job that can make a real difference to a child's life.

Teach Your Specialist Subject

At HMC and other independent schools, you can focus on your strengths and teach the subject areas in which you excel.

You can design lesson plans which truly celebrate your expertise. Pupils are also keen to learn, which reflects in their exam scores with nearly two-thirds of GCSE entries from HMC schools receiving an A/7 or higher – more than three times the national average.

School environments at HMC independent schools are very supportive. They also provide excellent teaching resources across subjects – and many independent schools share their facilities with state schools and the local community.

Professional Learning and Development

Independent schools can be a great place to launch or continue to grow your career and HMC schools are committed to the professional development of their staff.

At independent schools, trainee teachers, newly qualified teachers and those early in their careers benefit from considerable structured professional development support, including external courses and in-school training which can develop your knowledge across a wide range of topics including safeguarding, exam assessment, mental health and getting the best from your pupils.

Professional development support continues as careers progress. There are regular performance development reviews, courses and training can be chosen to enable you to boost your knowledge and help you to keep abreast of new initiatives and innovations.

For those aspiring to – or working in – middle, senior leadership or headship roles in the teaching profession, HMC has its own HMC Professional Development (HMCPD) service.

Professional development programmes run through HMCPD provide highly-contextualised learning designed specifically for those working in independent HMC schools. The professional development courses prepare you for each stage of leadership from middle leadership to headship.
Now is the time to look for available teaching jobs at independent schools
Browse these teaching job platforms to find your next teaching dream role, but make sure the role is exactly what you're looking for:
your next independent school job at HMC can be found online – find your next career opportunity and discover life at an independent school.
TES JOBS offers a wide range of state and independent school jobs all year around for various roles, such as teaching, catering, maintenance, IT etc.
ETEACH is an education recruitment job site, created by teachers for teachers.
LinkedIn is another great place to connect with schools and recruiters while they can see your profile and CV immediately.
Good luck!
Author Profile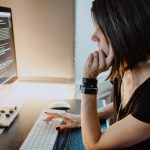 Shirley Owen is a blogger and writer who enjoys writing blogs on education, technology and general news. An avid reader, she follows all the latest news & developments to report on them through her articles.