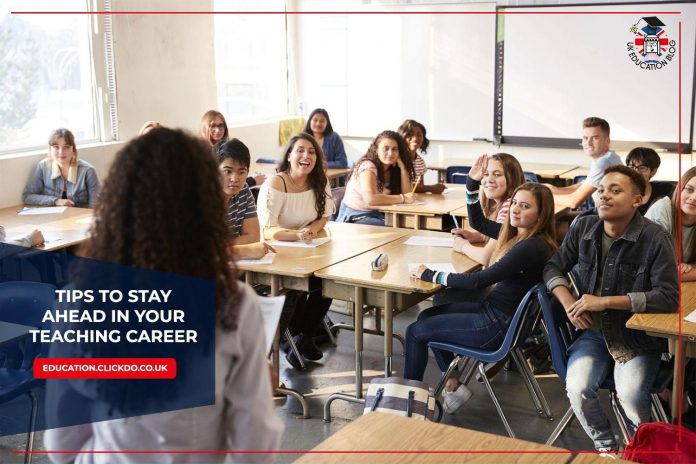 After landing your first role in teaching, you might think it's time to settle down, take it easy and enjoy your new role. Whilst this is still true in some respect, it's important to keep moving forward, and progressing in teaching can lead to a long and rewarding career.
Learning new skills, getting leadership experience, and taking on extra responsibility will accelerate your professional development and help you stand out from the crowd.
Gaining extra experience, building strong, long-lasting relationships with your peers, and staying up to date with current teaching trends are all key ways you can take your career further.
It's important that you recognise the potential opportunities for growth and make the most of them when they come around.
1. Nothing Beats Experience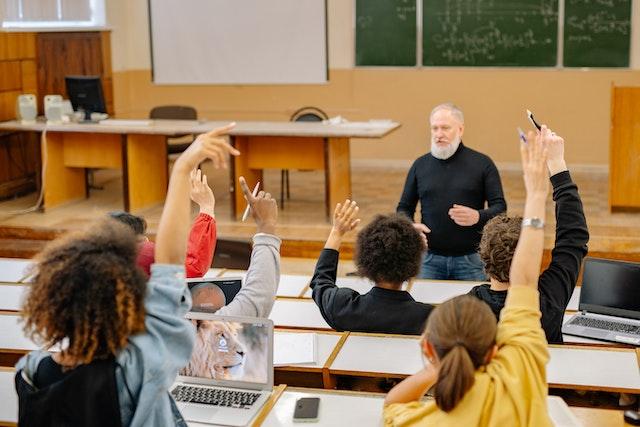 As with any job, there is no substitute for experience. Knowledge of the real working role will change the way you react and deal with things and shape you as a teacher. It helps you develop and nurture the key skills needed to succeed and gives you a crucial understanding of the role and its requirements.
Experience is key for individuals starting their career, but also for those who are further down the line. To progress, you must consistently broaden your skill set and keep up to date with new ways of working. Having relevant experience is also key if you plan to change roles or specialise in a chosen area.
2. Build Relationships
Education is a relationship-based profession. Everything you do involves the building, maintenance, and development of relationships, from students to other professionals. They permeate throughout a school and those who progress successfully are often those who learn to develop, cultivate, and utilize those relationships in positive and powerful ways.
Nurturing professional relationships is a great way to learn from your peers and expand your skill set. Align yourself with key staff within the school and watch and learn from their approach to teaching. This can also open other opportunities that can help to take your career to the next level.
3. Partner With a Specialist Recruitment Agency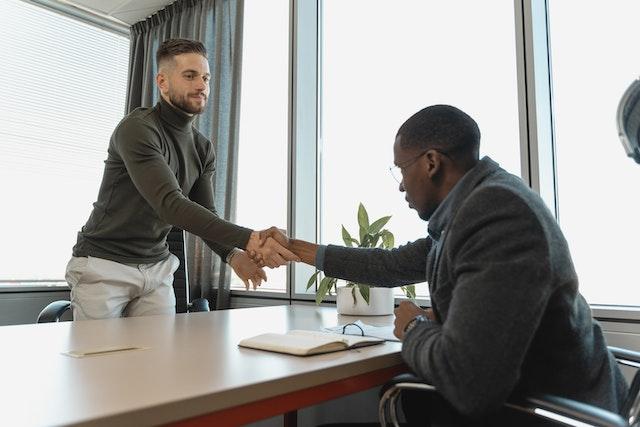 Working with a recruitment agency will help save time and put you ahead of the pack in an often highly competitive industry. They will use their skills and extensive networks to find the perfect role for you with the requirements you are looking for. Their knowledge is invaluable, and they offer fantastic support throughout your job search, from tailoring your CV to helping you showcase any nonprofessional experience.
Recruitment agencies such as LTF Recruitment are perfect for finding your first job as a newly qualified teacher (ECT), or as an experienced professional. They have various roles available for individuals looking to progress their careers in education, as well as a careers hub that features free and paid courses to help you stand out from the crowd.
Working alongside a recruitment agency that specialises in education roles will mean you can take advantage of the relationships they have already forged with schools in your area.
4. Stay Ahead of The Curve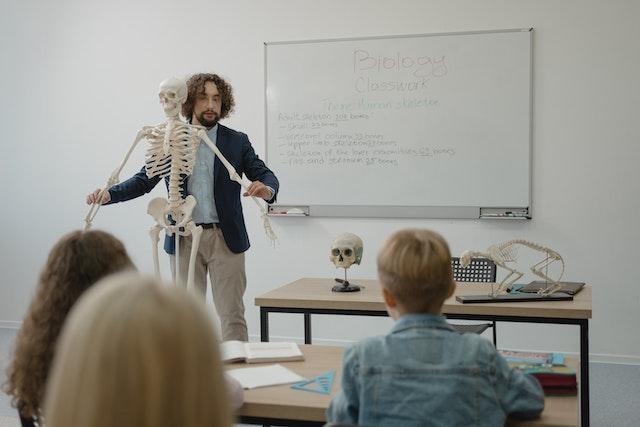 The education sector never sits still and there are always changes being made. Whether it's new ways to teach, advances in technology, new syllabuses, or something else, you should always be on the front foot and up to date with any changes. Those who can adapt rapidly and are super organised are always more likely to progress further and faster.
Consume online industry-related content, continue with courses, build strong relationships with other teachers, and attend industry events and talks to keep your knowledge fresh.
5. Be Patient and Focused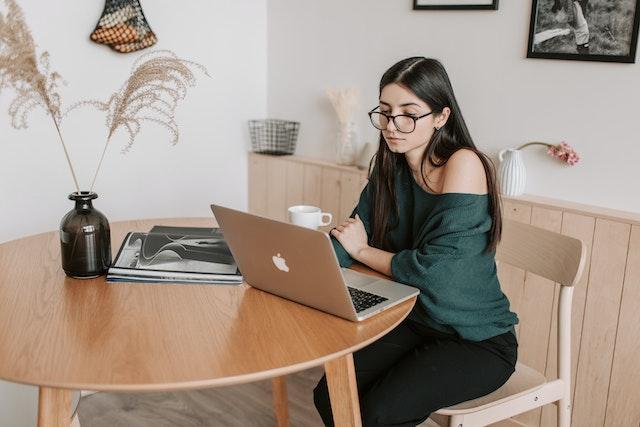 Your skills and experience are both integral to your career progression, but it's not the only thing that matters. Your personality, determination, and work rate will all impact the level you reach and how quickly. Work hard, stay focused and develop your skills and you will achieve your teaching career goals. Remember, your natural characteristics and personality will often open doors in your career when your skill sets are equally matched.
Getting to where you want to be in your career will take time. Focus on where you want to go and have a clear plan of how you want to get there, but be flexible enough to recognise other opportunities that might appear.
Author Profile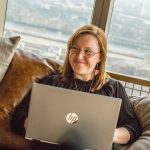 Blogger and Educator by Passion | Senior Online Media & PR Strategist at ClickDo Ltd. | Contributor to many Education, Business & Lifestyle Blogs in the United Kingdom & Germany | Summer Course Student at the London School of Journalism and Course Instructor at the SeekaHost University.