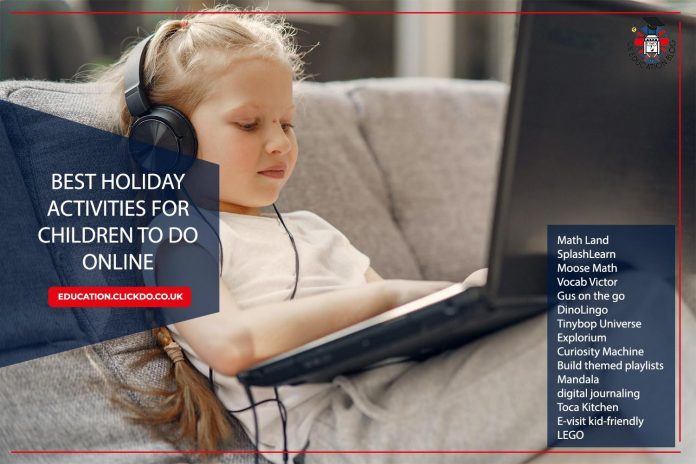 Holidays are the most awaited part of the year. For children.
Not you, of course, because you still must head to work.
And while you have little to no time on hand to keep your tiny tots engaged, their choruses of "I'm bored" keep growing stronger.
So here are 15+ ideas for holiday activities.
These include activities that:
Require little to no supervision (so you are free to complete that file before the deadline)
Are free (holidays don't have to be heavy on your pocket)
Make your kids learn something new (so that they are smarter than before when the new school session starts.)
Can be done online and offline (so that you can keep the Internet addiction at bay while making sure your ward is engaged and entertained.)
Let's get started now.
1. Educational Activities
Did you know that the human brain tends to forget the things that we learn within 2 to 3 days? That's unless you keep practicing what you've learned.
So, if you don't want your kids to become actual blank slates when the new session starts, here are a few educational holiday activities to keep them engaged.
These will not just ensure that kids remember what they have already learned, but also pick up new concepts.
Maths
Apparently, kids in the UK are the most anxious about mathematics as compared to students anywhere else in the world and you can discover more about education systems in different countries.
So, some of the following recommended numeric online activities during holidays would set a good base for the school year.
1. Math Land

What good are holidays without some video game fun? Add maths to that and you've got for your kids a real mathematical adventure.
With Math Land, your kids can remember and practice the core concepts of maths they learned in school. And they can also learn new concepts and be the brightest of the lot in class.
Suitable for kids over 3 years of age, Math Land is also available on Nintendo Switch.
Get Math Land for iPhone/iPad.
Get Math Land for Nintendo Switch.
2. SplashLearn

For children in Pre-K till Grade-5, SplashLearn is a fun-centric learning app. The app also offers live tutoring classes, but that's for when the school session starts. During holidays you can keep your kids entertained with their Maths games.
Want something to do offline? SplashLearn also has downloadable and printable Maths worksheets that you can use.
According to the official SplashLearn website, learners showed an 80% increase in confidence in just 4 weeks. So, join 40 million other learners and boost your child's confidence and prepare them for school.

If your kids love building and decorating things, Moose Math is the perfect game for them. By solving multi-level maths problems, kids get rewards that they can use to build their own city and decorate it.
It also offers a report card section which you can use to check your child's progress.
Get Moose Math for iPhone/iPad.
Check out some more top math learning apps if your kids can't get enough.
Language
A survey suggested that 72% of Brits believe learning another language would be good for them. However, only 23% of people have been able to do that successfully.
Chances are by starting early, your kids can boost their language proficiency and learn a new language easily.
1. Vocab Victor

Vocab Victor helps kids learn more words, relationships between words, proper usage, and more. And all of this is done through integrated games, which don't make the learning task become boring.
If you aren't a fan of your child spending so much time online, here's what you can do.
Take inspiration from the app and create flashcards-based games for your kids to enjoy offline.
Get Vocab Victor for iPhone/iPad.
2. Gus on the go

Imagine if classic stories which you and we have grown up hearing could help your kids learn a new language. Stories by Gus on the go make that possible.
With fun characters and timeless tales, the friendly owl Gus can teach your kids several languages. These include French, Spanish, Mandarin Chinese, Hebrew, Greek, Hindi, and even vulnerable languages like Ingush.
Gus on the go also offers a free library of printables that you can use for some offline linguistic fun.
Find the apps (available in Spanish and French) for Android and iOS here.
3. DinoLingo

You must have heard of Duolingo, right? DinoLingo is a close cousin of that, with a dinosaur twist to make it more appealing for the young ones.
With DinoLingo, you can set your kids out on a linguistic adventure where they can learn while having fun. The app and website are 100% safe with parental controls as well.
And when you want to take the fun offline, you have the downloadable worksheets and flashcards available too.
Get DinoLingo for iPhone/iPad.
Check out some more language learning apps for learning a new language here.
Science
Whether your kids are just naturally inquisitive or actually interested in the science stuff, online activities will make their holidays more memorable and fun.
1. Tinybop Universe

Tinybop is one of the leading names in creating STEM-based learning apps for kids as young as 4 years of age.
From learning about the human anatomy to exploring Mother Earth, and experimenting with the science of space, weather, and more, the Tinybop app and digital product universe is truly a fun learning space.
Explore all Tinybop games here.
2. Explorium
For 5 to 7 and 7 to 11-year-old kids interested in the world of oceans, Explorium is a one-stop solution.
With the two brave characters, Alice and Alex, your child can explore the oceanic world while also playing mini-games that keep the fun intact.
Get Explorium for iPhone/iPad.
3. Curiosity Machine

If you are looking for family-friend activities that will help build bonds as well as strengthen your child's tech and problem-solving skills, consider having found an answer with Curiosity Machine.
You can take up design challenges, see what others have created, and engage with the thriving community too.
Bonus: If you and your child are really interested in coding, do check out these 5 best games for learning coding at home, as a family.
Fun & Creative Activities
Check out some fun holiday activities because all study and no play would make your kids dull.
1. Build themed playlists with Spotify Kids

While you love jamming to songs on Spotify, let your child also explore the world of music with Spotify Kids.
Available with Spotify Premium Family, the Spotify Kids app lets your ward find new tunes, listen to bedtime music and learn something new with audiobooks. All while, you have the parental controls in place.
Get Spotify Kids for iPhone/iPad.
2. Practice mindfulness with Mandala

Aimed at helping practitioners focus better, calm themselves, and practice mindfulness, mandalas are a set of geometrical patterns.
Whether it is drawing mandala art or coloring it, the process is extremely soothing. So, when you are tired of your kids running around the house, a mandala app can help them calm down. (Giving you some precious minutes of peace.)
You can either download free mandala coloring apps on the phone or also get mandala sheets printed for some hands-on mindfulness, find some highly rated free apps here in the "apps for arts" section.
Other than coloring, here are some other ways in which you can prepare your child for exams with mindfulness.
3. Practice digital journaling with Five Minute Journal

With just 5 minutes of screen time each day, with Five Minute Journal, you can get your kids –
Practice gratitude
Learn to journal
Capture important moments in life, and
Plan their days better.
Get Five Minute Journal for Android.
Get Five Minute Journal for iPhone/iPad.
4. Become Master Chefs with Toca Kitchen

No matter how interested your little MasterChef is in cooking, you cannot let them loose in the kitchen. But you can definitely help them practice and have some delicious fun with the Toca Kitchen app.
The app lets kids prepare meals for 4 hungry characters. Who knows your little one might create a recipe that you can replicate for them in the actual kitchen!
Get Toca Kitchen 2 for Android.
Get Toca Kitchen 2 for iPhone/iPad.
5. E-visit kid-friendly sections of world museums and galleries

Physically taking your kids to museums and galleries is the best way to help them learn new stuff. But if you can't actually take them, let your phone take over. There are many museums and galleries (not just in the UK but all over the world) that are open to virtual visitors.
Here's what a virtual navigation experience might look like (from British Museum). You navigate time, click on a bubble, interact with the artifact, and so on.
Find the museums of interest for your kids, and see them off for an e-visit.
6. Share family time with LEGO

LEGO has been the reason for countless hours of family fun forever. And even if your kids are too young to actually set up LEGO structures, the app can work wonders.
Introduce your kids to the world of LEGO digitally with any of the LEGO apps and games.
Say hello to happening Holidays today
With that, we hope you have enough ideas for online activities to keep your kids engaged during any holidays that approach faster than you think.
Whether you leverage the apps available online or create equally fun offline versions of the activities, learning and entertainment are guaranteed.
Just make sure you keep your kids safe online!
Here are some expert tips on ensuring e-security for kids that you should check out first.
Once you have ensured that, get ready, steady, and have fun!
Author Profile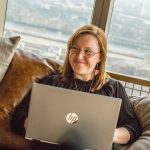 Blogger and Educator by Passion | Senior Online Media & PR Strategist at ClickDo Ltd. | Contributor to many Education, Business & Lifestyle Blogs in the United Kingdom & Germany | Summer Course Student at the London School of Journalism and Course Instructor at the SeekaHost University.