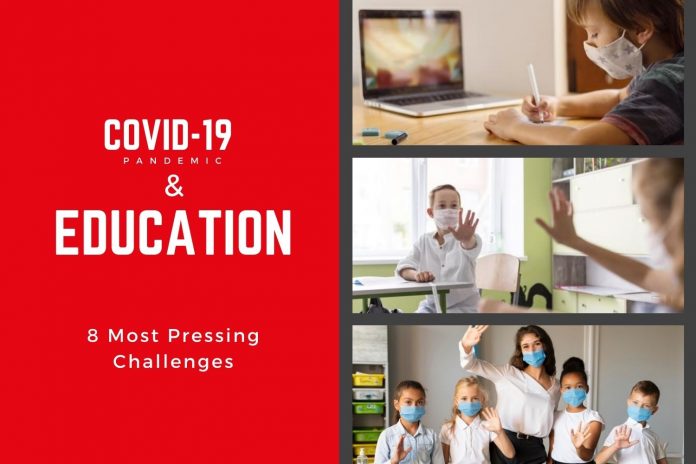 March 2020 is a historic month for the global education sector.
It was the month in which education was put on hold across 185 countries due to the COVID-19 pandemic, which affected almost all the world's population of students. The urgency of the school closure with the almost immediate transition to distance learning meant that there was no time or room for preparing for and calculating the risks or threats that education might face.
Every crisis has its opportunities and challenges. The lockdown of schools due to the pandemic has resulted in new hurdles to delivering modern education, which will require governments and educators to manage adequately.
Challenges caused by Covid-19 in Education
1. Distance learning is not a tested and trusted approach yet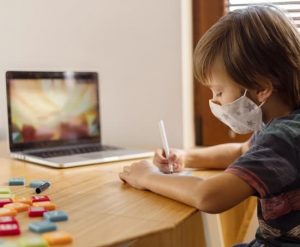 During this is period, the focus for many countries and settings is distance learning, leveraging technology for online learning, or sending out learning materials. This approach is didactically questionable and solitary. It's too passive for the students to sit quietly alone watching videos or reading online documents or presentations – something they aren't used to. Passive learning is the most deprived way of learning, and it is what these students might be subjected to. In the end, what makes education matter is the element of human interaction. It is therefore vital that children speak to their teachers regularly and have somebody support them directly with the learning at home.
2. Educators are overwhelmed and require additional training
Teachers didn't get any notice nor had a choice during the initial lockdown and had to move all their educational activities online. Many have been overwhelmed with this sudden change and settings were also not prepared for the shift. They had to subscribe to different online learning platforms, video conference tools, and had to use different materials and products to deliver a similar level of education as in class. Settings didn't have time to train their staff on how to use online teaching tools and communication platforms, which has put immense additional pressure on the teaching staff. Many staff also struggled to get a better WIFI connection at home and adequate technical equipment from their employer to deliver online lessons. The same problem applied to some disadvantaged families, which made remote learning extremely difficult and clearly widened the attainment gap between different demographic groups.
3. Safeguarding and protecting students is harder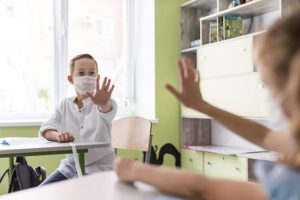 Ordinarily, schools have a strict process for who can have access to children during school hours and activities like sports, etc. Some measures and legally required checks are put in place to prevent predators from having access to pupils. With learning moving online, there are new challenges to safeguard students on the internet, and schools and teaching staff are required to be trained in e-safety guidance. Education settings have to set up safe passwords and other secure authentication processes for families and teaching staff to work together in safe cyberspace.
4. The equality gap may widen with school closures
There has been development in the last few years to increase students' access to connectivity and devices, so online learning was possible for most families and teaching staff. However, access to internet connectivity and digital devices is not something that all families have. This calls for alternative teaching methods to enable every student to access learning, no matter their circumstances.  The UK government has launched grants and schemes to help families gain better internet access from home and for digital devices for their children. More information about how to apply is provided on the government website: Get help with technology during coronavirus (COVID-19) – GOV.UK (www.gov.uk). However, this support was not provided right away, and teaching staff and families had limited access to resources that should have been freely available. Hence, accessibility to education relies on material goods that are not equally available to all students.
5. Keeping students engaged online is tough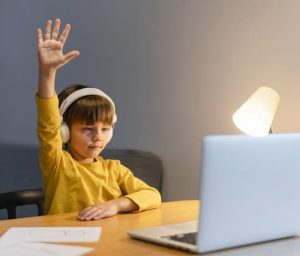 It is very important that schools can retain the engagement of students and this is harder the younger the children are with shorter attention spans. Being disengaged from the academic learning and system for a longer period can increase learning difficulties and reduce motivation to study. Because learning includes more than just reading a textbook or watching a presentation.  At school, students learn peer-to-peer interactions, building social relationships, how to develop social skills and be good citizens, etc. They learn to be part of a community and must not be disengaged. However, this is much harder to deliver online and parents and carers should therefore be part of the holistic learning process while children are taught remotely. Hence, teaching staff also need to provide guidance for families on how to best support their children at home.
6. End of school meal programs
School meal programs in many countries are what many kids rely on as the main source of their daily nutritious meals. However, with the home schooling enforced, many children were made more vulnerable. Suddenly, they relied on their parents and carers to provide all the meals and education at home. Children living under difficult circumstances where families are not intact or not affluent were certainly more disadvantaged by this lockdown. The negative effect of this on the kid's ability to continue remote learning is more than many governments are willing to admit. And it took footballer Marcus Rashford to raise around £20 million for charity, to provide schoolchildren with food during the COVID-19 pandemic.
7. Public spending on education may be impacted
It is uncertain what the long-term impact of this pandemic is going to be on the education sector. However, there is likely to be a reduction in public spending on education as governments focus on the health sector and reviving the economy. According to the latest IFS annual report, school spending per pupil in England fell by 9% in real terms between 2009–10 and 2019–20.
8. Reduced international mobility for students
Many tertiary institutions have international students, and the pandemic has affected the continuity of learning for them and their legal and safety status. Also, there's a change in the perception of value in studying abroad, and that experience of studying abroad is something that remote learning can't replace. The students are now missing out on international exposure, international networking, and exposure to foreign markets, cultures, and languages.
Can Challenges be overcome?
Almost all sectors are affected by the pandemic, even though the health sector appears to be hit the hardest. However, this pandemic has laid bare numerous threats to modern education for the students, teachers, and institutions as a whole and they should be taken seriously. Governments, headteachers, educators, and parents are all in this together and need to find ways to improve remote learning and in-school learning equally in order to deliver the curriculum no matter the circumstances, covering vital future skills like math, English and many more. Because every child has the right to be educated.
Author Profile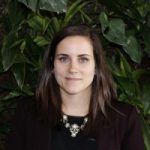 Jessica Chapman is a writing editor from Chicago working at a top essay writing and with eduintello.com. She is into sport and politics, enjoys traveling.