When it comes to sorting out your finances, the best time to start is yesterday, or better yet today.
The earlier you start saving and sorting out your finances, the earlier you can stay out of debt or even invest your money.
So, how to make your money work for you? What steps can you take to ensure that in the next 5 years, you're reaping the rewards of your financial knowledge?
Check out our list of the top 15 student finance blogs in the UK to find ideas, techniques and tools to help you look after your finances:
Ready to stash that cash?
The internet can provide a lot of valuable information to students via amazing blogs as listed here, providing useful tips for saving, frugal living, making some extra cash and starting to invest. Be sure to only read and follow bloggers that are established, like the ones mentioned here, as they truly provide valuable advice tested and approved by many of their readers and other bloggers.
If you want to learn more about how to make money online then read some of our other articles on this blog:
How to save and make money while studying abroad
How to become a blog writer even as a student
How to finance studying in England
And for the ultimate guide to earning money online check out the ClickDo Blog:
https://www.clickdo.co.uk/make-money-online/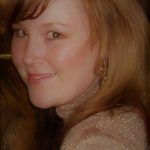 Blogger, content writer and strategist
As an educator, blogger and content writer I have developed a great interest in e-learning, education technology, the digital economy and media. I regularly write for and manage various blogs and work for digital marketing agency ClickDo.