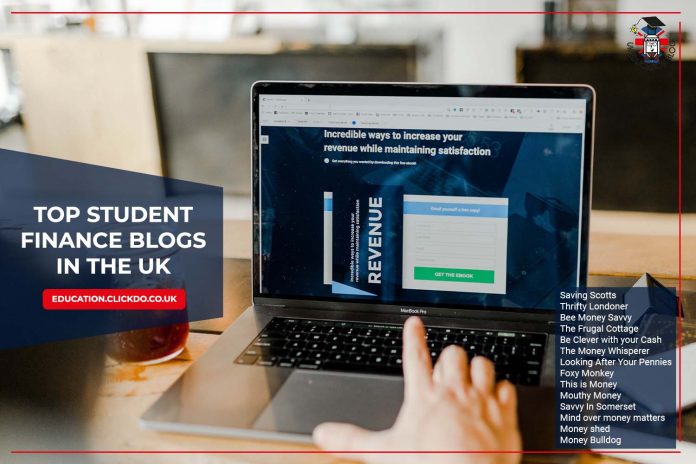 When it comes to sorting out your finances, the best time to start is yesterday, or better yet today.
And we're not the only ones who believe in this mantra, which is why we have listed the best personal finance blogs in the UK in this article so that you can benefit too.
The earlier you start saving money and sorting out your finances, the earlier you can stay out of debt or even invest your money. Therefore we encourage you to check out some of these frugal blogs partly run by students or by bloggers that offer advice for students in the UK.
Learn how to be clever with your cash from the smart money blogs featured below.  Understand what steps you can take to ensure that in the next 5 years, you're reaping the rewards of your financial knowledge from these prominent finance blogs in the UK.
Disclaimer: all blogger details listed are based on the latest information available at the time this post was published
Check out our list of the top 14 Finance Blogs in the UK by and for students to find ideas, techniques, and tools to help you look after your finances:
1. Saving Scotts
Saving Scotts is a great blog designed to offer practical, spot-on insights for students.
Here you'll find tips and articles about how to get out of debt, student job opportunities, how to run a profitable blog, and make money from your hobbies or interests.
It has a clean layout, making it easy to find the information you seek. Other blog posts include £5 dinners, saving money hacks, and tips on how to invest your money now. If you're studying in the UK and trying to make savings and start earning more online, you should certainly gain some knowledge from these clever Scotts.
Website: http://www.savingscotts.com/
2. Thrifty Londoner
Jennifer, the thrifty London writer, targets millennials in her blog. She shares experiences and tips on how to live a thrifty life in London.
View this post on Instagram
She moved to London in 2016 and with the high cost of rental and living expenses, realized she would need to figure out how to manage her finances to avoid spiraling into debt.
Her tips include how to earn an extra income, how to save money, and information about budgeting schemes she learned about to keep herself on track. She also gives handy student finance advice.
Website: https://thriftylondoner.com/
3. Bee Money Savvy
The Bee Money Savvy blog, with its fun play on words, is the brainchild of Emma who writes for millennials just like herself.
View this post on Instagram
She posts tips on how to work from home to earn an extra income, how to improve at living on a budget, how to be a savvy shopper and more.
She gives great updated student finance tips too. In addition to information and finance/savings-related topics, she gives you a chance to win freebies!
Website: https://www.beemoneysavvy.com/
4. The Frugal Cottage
The frugal cottage is a blog that aims to inspire others with tips on how to save, budget, save more money, and how to choose investment options.
The tips shared are practical, real-life experiences and students can benefit from this blog. This is one of the most highly rated British student finance blogs and should be your go-to blog for everything finance related.
Website: https://www.thefrugalcottage.com/
5. Be Clever with your Cash
The award-winning Clever with your Cash student finance UK blog shares great tips, hacks, and deals for students and young working professionals.
View this post on Instagram
It offers tips and practical guides on how to make the most of your money. It also has a few topics on ways you can earn extra cash, however, if you keep spending and not saving, the vicious cycle continues, no matter how hard you work or how much money you make.
It shows you how to be smart with your finances to guide you in making your money work for you.
Website: https://becleverwithyourcash.com/
6. The Money Whisperer
The Money Whisperer is written by Emma and she shares tips on how to take full control of your finances to be able to make the most out of life and enjoy it to the fullest.
Website:
https://themoneywhisperer.co.uk/
7. Looking After Your Pennies
Charlotte from the Looking after your Pennies blog writes about ways to earn an additional income and she shares great tips on how to save money while adding a touch of eco-friendly living.
View this post on Instagram
Website: https://lookingafteryourpennies.com/
 8. Money shed
The Money Shed began as a platform for students to exchange personal finance advice and strategies for earning money. Over time, it has evolved into a blog featuring various articles on topics, including ways to earn additional income from home, cost-saving measures, and examining different career options.
View this post on Instagram
It gives sound financial guidance, accountability, and encouragement regardless of where you are in your financial journey. 
Website: https://blog.themoneyshed.co.uk/
9. Mind over money matters
The Mind Over Money Matters is a financial blog to assist young professionals and college students in beginning their financial lives.
To maximise the benefit and fun of the money you spend each day, it focuses on teaching readers how to spend smarter and travel smarter.
This blog assists you in managing your own financial decisions so you can get out of debt, make more money, know how to start investing, and much more.
Website: https://mindovermoneymatters.co.uk/
10. Money Bulldog
Adam, the creator of Money Bulldog, aims to educate students on financial matters, including debt elimination, investment, and saving techniques. His expertise in finance motivates him to share the valuable knowledge and experience that he gained during the financial crisis.
The blog covers a wide range of personal finance issues, from the major ones like investments, ISAs, pensions, and mortgages to simple strategies for students to save money each week.
Every month, the blog will walk you through one step of the process and provide you with some helpful suggestions for putting it into action.
Students can use this website as motivation to get a great start on making wise financial decisions ahead in life. It's time to stop daydreaming about making profits on investments and start living it. 
Website: https://moneybulldog.co.uk/
11. Savvy In Somerset
Fiona from Savvy In Somerset shares her expertise in "extreme cost-cutting methods" to provide advice on saving money. She tries to demonstrate areas where students and individuals can reduce their spending without giving up all the things they value and provides some ideas for extra income generation.
The blog shows how everyday financial behaviours can add up to significant savings for students and individuals. Savvy in Somerset is an excellent resource for finding ideas on how to save money on things like food, household expenses, clothes, and accessories, as well as how to take advantage of loyalty cards and deals.
Website: https://savvyinsomerset.com/
 12. Mouthy Money
Mouthy Money is a financial website established in the UK that provides several resources for millennials wishing to improve their finances and invest their money. The website offers a variety of content, including articles that cover a wide range of financial topics.
View this post on Instagram
The Mouthy Money provides advice and resources for students wishing to make investment plans, such as information on various investment accounts and methods for building a great portfolio.
Website: https://www.mouthymoney.co.uk/
 13. This is Money
This is Money is a personal finance website that provides tips, news, and advice on various financial topics. They are known for offering knowledgeable, in-depth research and practical advice, making them the perfect resource for students trying to get their financial condition under control.
This is Money offers analysis and up-to-date news on various financial topics, including interest rates, government policies, and the stock market. The website offers online calculators to assist students and individuals in calculating their mortgage payments, determining how much they require to save for retirement, and more.
Website: https://www.thisismoney.co.uk/money/index.html
14. Foxy Monkey
Foxy Monkey offers a variety of personal finance subjects, with an emphasis on investments. Foxy Monkey's founder, Michael, wants to demonstrate how people can manage their finances more wisely, particularly by using investments that generate passive income.
The attainment of financial independence is a central topic on his blog, as the author aspires individuals to accumulate sufficient wealth to reach their goals. He shares his knowledge on several strategies that students and individuals can invest their money to increase their income. Foxy Monkey offers advice and knowledge he has learned along the way, including simple money-saving strategies and ways students can make extra money through investments.
Website: https://www.foxymonkey.com/
Ready to stash that cash?
The internet can provide a lot of valuable information to students via amazing blogs as listed here, providing useful tips for saving, frugal living, making some extra cash, and starting to invest. Be sure to only read and follow bloggers that are established, like the ones mentioned here, as they truly provide valuable advice tested and approved by many of their readers and other bloggers.
If you want to learn more about how to make or save money as a student then read some of our other guides on this topic:
And for the ultimate guide to earning money online check out the extensive reads listed here:
Make Money Online ClickDo Guide
How To Start A Blog In 2023 And Make Money Blogging (5 Step Guide)
If you want to get in touch with us about this post or related queries, please use the form below:
Author Profile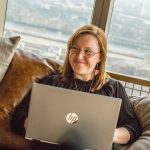 Blogger and Educator by Passion | Senior Online Media & PR Strategist at ClickDo Ltd. | Contributor to many Education, Business & Lifestyle Blogs in the United Kingdom & Germany | Summer Course Student at the London School of Journalism and Course Instructor at the SeekaHost University.