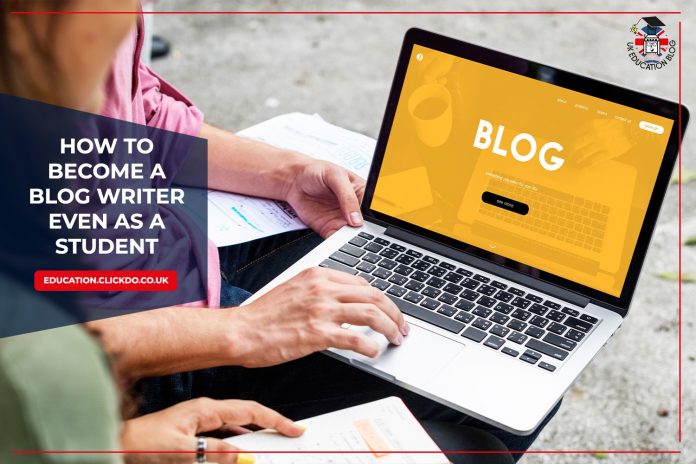 Blogging can be a very rewarding gig for students.
It does not take much time. Once you have set up the blog, you perhaps need to spend 3-6 hours a week writing new content.
If the blog becomes popular, an income of £1,000 every month is very achievable. In fact, Britain's top bloggers such as Joe Wicks and Louise Pentlan lead almost celebrity-like lifestyles thanks to their passionate blogging.
But how do you learn to blog and what tools do you need, especially if you're still a student?
We guide you through the process of setting up a student blog that will have maximum reach with minimum investment of time and money.
Check out our featured student bloggers here to get inspired:
Top 15 Education and Student Blogs accepting your Guest Post
Rising Cost Of Living – A Problem For Students Across the UK
The National Student Money Survey has revealed startling facts. Students, the future of the nation, are really struggling to get by.
Key facts from the study:
Over 75% have considered dropping out of their university course.
The amount received for maintenance is short by £340.
40% of the students have a side hustle to make ends meet.
A startling number of them are making risky investments in cryptocurrency.
34%, or just over a third, worry that their grades suffer due to money issues.
65%, or almost two-thirds, say that their mental health suffers.
The savethestudent.org student money survey 2021 also revealed that most students get money from their parents (66%), part-time jobs (66%), loans (65%) and savings (50%). However, interestingly 6% get money from self-employment and 3% from social media.
A clear indicator that some utilise the internet to earn.
How To Setup A Student Blog Using WordPress And Web Host SeekaHost?
To start a student blog, you need a domain and hosting as well as a platform or web builder. It is known as a CMS or content management system.
You could code a blog from the ground up using HTML, CSS, and JavaScript.
But CMS platforms, e.g., WordPress, have made it easier to manage your content. They provide ready-made software that lets you set up a blog in a jiffy.
The best CMS platform is WordPress. Why is it better than others?
WordPress is open source and free. It is written in PHP and uses MongoDB.
You (and everyone else) have access to the source code and can change it entirely.
WordPress offers thousands of themes, many of which are available for free and others at very little cost.
WordPress has thousands of plugins that improve and increase the functionality of the core software.
WordPress is one of the safest CMS platforms. That is why over 40% of the web is hosted on WordPress sites.
You can choose your hosting provider or buy your own server. You can even configure it to run off your desktop at home (if you keep it running 24×7).
How to Make a Start with a WordPress Blog
1. Plan the site
You must understand the objective of the website to find an effective domain name and web host SeekaHost offers a domain checker tool to search for available domain names. For a personal student blog, you could use your own name for example.
You then need to research who your target audience is and which niche you favor? Some might want to write about fashion, others about photography techniques, and so on.
You also need to zero in on the website design. What do you want the site to look like? Usually, beginners choose to use a basic and free WordPress Theme to get started easily and quickly without investing much.
In general, you must keep four things in mind:
Niche
Content
User experience
Website design
2. Find a domain name
Netflix, Google, Amazon, TikTok.
What is common among these web properties (besides being multi-billion-dollar brands)?
They have names that are easy to remember.
You need a catchy name for your site.
You also need to determine the top-level domain. By default, most go with .COM but of late new top-level domains have become popular, such as .IO, .INFO, .BIZ, .ME etc.
Let's say you choose the name www.vanessabakes.biz
In the next step, head over to SeekaHost and find if the domain is available.
If it is, you must first register that URL in your name.
SeekaHost is ahead of its competitors when it comes to offering discounts.
You can buy domain names from SeekaHost for $4.99/year ($12 on renewal).
3. Find a host for web hosting
A website is nothing but a folder full of HTML, CSS, and image files. Just like any other folder, it needs to reside on a hard drive.
But a site is also up 24/7 and thousands might need simultaneous access to it.
That is why instead of your desktop you must host it on a server.
No need to buy one – a single server that contains hundreds of terabytes is overkill for a single blog site. You rent space from a hosting service provider.
SeekaHost is ahead of everyone else and offers the best features:
Managed WordPress hosting for bloggers
Easy 1 click WordPress install
Manage multiple sites from the same dashboard
24/7 support from experts through live chat
Automated updates and backup to ensure smooth operation
Competitive pricing starting $1.35 per blog per month.
You get hosting that has an uptime of 99.9% for less than the price of a cup of coffee.
4. Install WordPress
SeekaHost supports a one-click install. The site already provides WordPress software. You simply install it and add the URL, admin username, password, and email.
You can also import a website you have designed on your PC.
5. Design the site
The next step is to design the site. You must select a theme. Some are free with WordPress and others come with plugins such as Divi and Elementor.
After you install the theme, you need to customize it with images and content. The page layout takes time.
You would also need to choose plugins. Constant Contact, WPForms, and WP Rocket are some of the most popular plugins for bloggers.
You could also explore SEO plugins and image managers. There is no need to hurry. Many plugins come and go over the lifetime of a site.
If you want to engage your readers more with interactive elements on your blog such as QR codes for downloads or additional information, you can use a QR code generator.
Go through this detailed tutorial to follow all the important steps to set up your blog with WordPress:
Now the site is ready. Hit Publish and the job is done. Your blog is now live.
The Best Blogging Categories
What are you going to blog about?
To find the niche, follow your passion. In the world of blogging and content generation, you cannot fake your knowledge and enthusiasm.
Let's look at a few niches that have traditionally generated huge traffic.
Fashion
An evergreen niche that is always important and never stale. Dress up and flaunt a few dresses. Get your friends to act as models. Have advice about makeup. You could earn by hosting affiliate links and doing reviews of apparel lines. Special sections about dressing for a casual date, finding your personal style, and recreating celebrity looks can draw thousands of views.
Finance
Readers are always in need of good financial advice. There is nothing better than learning to save and invest. Advice on how to manage finances and make good financial decisions is always popular. Add in a few financial calculators with a plugin such as Formidable Forms and your site would be cool and professional looking. Maybe you'll become the next Money Saving Expert Influencer!
Health
The great thing about health sites is that they never run out of new topics. "7 Health Benefits Of Chia Seeds" to "10 Calisthenics Exercise To Build Upper Body" the possibilities are endless. Google loves more articles, and this is the exact niche that provides endless content. Add in affiliate links and sponsors from the booming supplement market and you are looking at a six-figure income in two years.
Food
Reviews of restaurants and recipes for delicious food are a brilliant combination. You require a DSLR camera for brilliant images but think of it as a one-time investment. Food blogs can easily have a tie-up with a YouTube channel you co-produce. Together they will drive SEO, traffic, and engagement through the roof.
Best Student Bloggers in Different Niches
We all need inspiration. Are you hesitating a little bit? Worry not since your peers have created the best student blog examples for your inspiration.
http://www.highstreetbeautyjunkie.com
Charlie is a 24-year-old doctoral student in psychology based in Cardiff, Wales.
Her blog has a vast range – beauty, fashion, food, and mental health.
https://theuniversityblog.co.uk/
Martin runs The University Blog. He is also active on Twitter. He mostly writes about study tips, job and career advice, and personal development. The blog site also offers two free eBooks for students.
https://www.thejackexperience.co.uk/
Jack Edwards is an undergrad student from Durham where he studies English Literature. He loves travel and photography. Jack is also an avid YouTuber.
You can see from these brilliant blog examples for students that a little bit of enterprise and elbow grease are all that it takes to launch your blogging career. Discover more finance student blogs that will inspire you for both blogging and finance management.
Last words…
Go on and take the plunge and launch your student blog for fun.
There is no upfront investment except time and effort, although you might want to pay for things like low-cost SEO for small businesses so your blog can be found more easily, or designer templates so your blog looks even better. Who knows, perhaps you might take up blogging as a full-time profession in the future as so many have.
Author Profile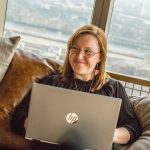 Blogger and Educator by Passion | Senior Online Media & PR Strategist at ClickDo Ltd. | Contributor to many Education, Business & Lifestyle Blogs in the United Kingdom & Germany | Summer Course Student at the London School of Journalism and Course Instructor at the SeekaHost University.