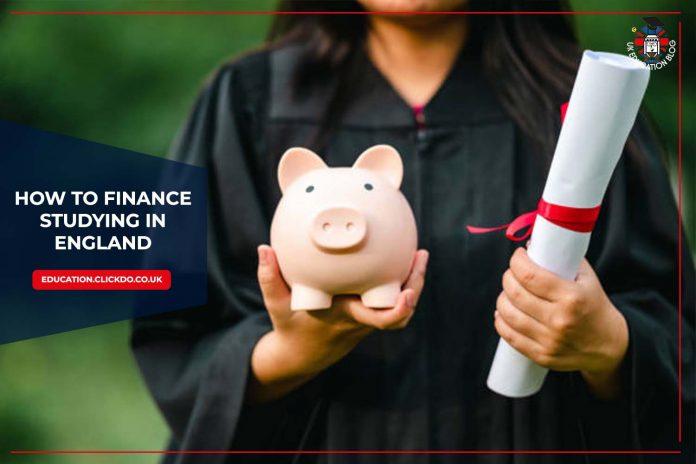 Embarking on a higher education journey in England is a significant step towards personal growth, expanded horizons, and academic excellence.
For aspiring students who dream of studying in England, understanding the intricate landscape of financing options is a natural and valid concern. The costs associated with tuition fees, living expenses, and other educational necessities can be daunting. But fear not, for there are many avenues to explore designed to alleviate the financial strain and ensure that financial constraints do not hinder your academic aspirations.
As per the 2021 Accommodation Costs Survey by Unipol and the National Union of Students (NUS), the average yearly expense for student housing in the UK is £7,374, while in London, it notably rises to £9,488.
In this guide, we are leading you through the labyrinth of student funding possibilities. Whether you're a domestic or international student, we've got you covered. We aim to provide a comprehensive overview of the various strategies you can employ to secure the funds necessary for your education in England.
Here are 5 Tips for mastering your Finances while studying abroad:
1. Tuition:
Tuition fees are the initial and pivotal consideration on your path to higher education in England. The cost of tuition is a variable entity, contingent on factors like your chosen course's nature and level, the educational institution you opt for, and your nationality and residency status.
It's a prevailing norm in the UK that tuition fees are higher for international students than their domestic counterparts, and postgraduate courses often command higher prices than undergraduate programs.
In England, multiple avenues of student loans exist designed to facilitate the financing of your education. As an aspiring student, the imperative step involves applying for the appropriate student loan.
'Overseas' fees can exhibit a broad spectrum, ranging approximately from £3,500 to around £18,000 per year. However, this range is contingent upon factors such as the specific institution you're considering, your chosen course's academic level, and the system's nature. It's worth noting that these fees often experience an annual increment reflective of inflation rates.
According to the data presented in the below table, a significant proportion of English students commencing their university journey in 2022 and earning £50,000 or below by the age of 30 are unlikely to completely repay their loans.
All data provided by the Institute for Fiscal Studies (IFS).
| | | |
| --- | --- | --- |
| Salary at age 30 | Proportion likely to repay in full | Average amount repaid |
| £20,000 | 10% | £28,100 |
| £25,000 | 10% | £29,800 |
| £30,000 | 10% | 48TY] |
| £35,000 | 15% | £48,800 |
| £40,000 | 20% | £56,400 |
| £45,000 | 30% | £64,600 |
| £50,000 | 45% | £72,800 |
| £55,000 | 60% | £77,000 |
| £60,000 | 65% | £78,100 |
| £65,000 | 80% | £79,900 |
| £70,000 | 80% | £77,600 |
| £15,000 | 5% | £23,600 |
Remember that these figures are estimations and can fluctuate based on the specific course and institution you're eyeing. For precise and up-to-date tuition fee details tailored to your chosen program, research how student loans work, direct your gaze toward the institution's official website, or directly communicate with them.
2. Scholarships and Bursaries:
One of the ways you can reduce your tuition fees is by applying for scholarships and bursaries. These are grants or discounts that do not need to be repaid and are usually awarded based on academic merit, financial need, or other criteria.
There are many sources of scholarships and bursaries for students in England, such as:
● The UK government:
The UK government extends various scholarships and bursaries tailored for international students, including notable options like the Chevening Scholarships, Commonwealth Fellowships, and the GREAT Scholarships. You can refer to the official Study UK website for comprehensive details on these opportunities. This platform is a valuable resource to explore the diverse array of financial aid available to support your educational aspirations in the UK.
● The British Council
The British Council, a prominent cultural organisation fostering educational connections and cultural ties between the UK and other nations, extends a range of scholarships and bursaries tailored for international students. Notable examples include the British Council IELTS Award, the Newton Fund, and the Hornby Scholarships. To delve deeper into these opportunities, access the official website of the British Council. This platform serves as a valuable reservoir of information, equipping you with insights into the various avenues of financial support available to international students.
● The Education Institution
Numerous universities and colleges across England and the UK extend scholarships and bursaries catering to domestic and international students. These offerings might hinge on diverse criteria such as academic distinction, specific subject domains, country of origin, etc. To gain comprehensive insights into these institution-specific opportunities, you can peruse the official websites or establish direct contact with them. This proactive engagement will empower you with tailored information about available financial aid, helping you make informed decisions regarding your education funding.
● Other Organisations
Numerous additional entities beyond educational institutions also provide scholarships and bursaries for students in England. These sources encompass a broad spectrum, including charities, foundations, trusts, professional bodies, and even private companies. These offerings might feature distinct eligibility prerequisites and application protocols.
You can explore resources like Scholarship Search UK or Prospects for an expansive view of these opportunities. These platforms serve as valuable hubs, collating information about various scholarships and student bursaries. By delving into these resources, you can pinpoint options that align with your background, aspirations, and educational path.
3. Loans:
Financing your educational pursuits in England can also be achieved through loans, wherein you secure money that necessitates eventual repayment, often with interest, across a specified time frame.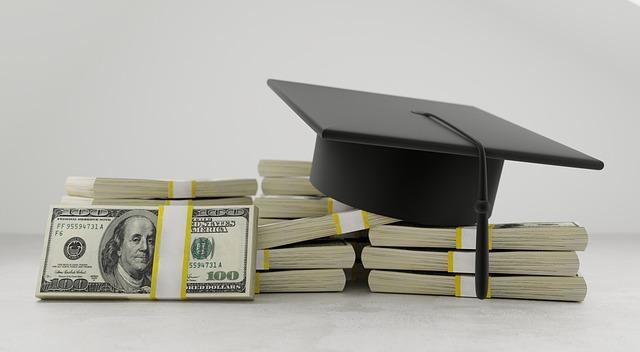 Diverse loan options cater to students in England, including:
● Student Loans:
These loans, offered by government entities or other organisations, are tailored to assist students in covering tuition fees and living expenses. Domestic students in England can avail themselves of student loans through entities like Student Finance England (SFE). International students may explore similar offerings from their home countries or private lenders to finance them. Comprehensive details can be found on the official Student Finance England website or platforms like Top Universities and Save the Student.
● Personal Loans:
Provided by banks or financial institutions, personal loans serve individual financial needs. While personal loans might serve as a potential means to finance studies in England, meticulous attention to interest rates, repayment terms, and eligibility criteria is imperative. Resources such as Money Saving Expert and Money Super Market offer comprehensive insights into this domain.
● Alternative Loans:
Further loan possibilities exist for students in England, encompassing career development loans, peer-to-peer loans, or even loans from family members. The viability of these options varies based on individual circumstances, each carrying its distinct pros and cons. Platforms like The Scholarship Hub or The Complete University Guide can offer additional insights into these avenues.
When contemplating loans as a financing avenue, a comprehensive understanding of each loan's intricacies empowers you to make an informed decision and other alternative student finances aligned with your financial capacities and long-term aspirations.
4. Grants
The Educational Grant Service is committed to supporting individuals who face various challenges by offering student grants. These grants are specifically designed to assist those disadvantaged due to unavoidable circumstances. The service establishes clear eligibility criteria that disabled applicants must meet to ensure the grants are allocated to those who genuinely need them.
5. Other Sources of Student Funding
Apart from scholarships, bursaries, and loans, there are other avenues to consider for financing your studies in England:
● Part-time Employment
Exploring part-time job opportunities while studying can supplement your income. Depending on your visa and course requirements, you could work up to 20 hours per week during term and full-time during breaks. Websites like Indeed and Student Job, as well as your institution's careers service or student union, can assist in finding suitable part-time roles.
● Utilising Savings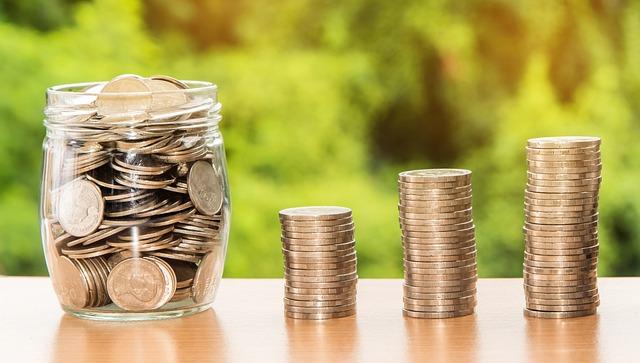 Employ your accumulated savings to support your educational endeavours. These funds may originate from previous work, family contributions, or other sources. Careful budgeting is essential to ensure your savings cover expenses, including unforeseen situations.
● Sponsorship Opportunities
Sponsorship involves an organisation or individual covering part or all of your tuition or living costs, often in exchange for specific commitments such as future employment, research contributions, or publicity efforts. Investigate potential sponsorship options from employers, home governments, or other entities. Scrutinize the terms of any sponsorship agreement to meet your obligations effectively.
A thorough exploration of these options, meticulous planning, and informed decision-making will be pivotal in effectively managing your finances as you embark on your educational journey in England.
Consider taking a different path.
Many organisations and universities around the world provide free or affordable online courses on topics such as business, culture, literature, history, health, teaching, law, and others. Towards the end of the course, you'll have the opportunity to obtain or purchase a certificate of completion.
Below we list some options to consider:
● FutureLearn (owned by The Open University)
Your learning and development can be boosted with flexible online learning through FutureLearn.
View this post on Instagram
They'll work with you to develop the most suitable study options for your budget, whether it's short courses or degree courses.
Social Media: 1. Facebook, 2. Instagram, 3. Twitter, 4. YouTube
● Coursera
Coursera provides access to hundreds of free online courses, each lasting somewhere between one week and twelve weeks or more.
View this post on Instagram
Each week, you'll finish a module, occasionally followed by a little quiz, and there may be a chance to obtain or pay for a completion certificate at the end of the course.
Social Profile: 1. Facebook, 2. Instagram, 3. Twitter, 4. YouTube
● ALISON
Check to see if an elite university offers online courses in your field of interest or if you wish to be enrolled in courses with ALISON.
Looking to learn something new? Check out the latest courses from our expert Publishers – https://t.co/0PwD9O2Nls.#NewCourses #NewSkills #LearnForFree #FreeCoursesForAll #Alison #EmpowerYourself pic.twitter.com/pBoWs7Omju

— Alison – Empower Yourself (@Alison_Learning) August 28, 2023
By not having to reside on campus, you can reduce your living expenses.
Social Profile: 1. Facebook, 2. Instagram, 3. Twitter, 4. YouTube
● The Open University
To determine whether they are a viable financial choice, look at the costs and funding possibilities of The Open University. It is an established online university and all their courses can be completed online.
Chosen to study at the OU? Tell us why, below 👇

Masters student Audrey thinks there are SO MANY REASONS! 💙

Go here for courses starting in October: https://t.co/tTvg8GZxmg pic.twitter.com/t8qbBhcCSQ

— The Open University (@OpenUniversity) August 24, 2023
Check their fees and funding options to see if they are a good alternative financially.
Social Profile: 1. Facebook, 2. Instagram, 3. Twitter, 4. YouTube
Conclusion
Studying in England can be an excellent opportunity to advance your education, career, and personal development, but it can also be costly. Therefore, you should explore all the possible ways to finance your studies and choose the best option. You should also apply for scholarships and bursaries early, compare different loan options, and manage your money wisely.
With these considerations in mind, the listed expert insights and actionable tips for effectively financing your pursuit of education in England should help you make the most of it. As you tread this path, we extend our best wishes for a fruitful and successful academic journey. May your studies be marked by achievement and personal growth. Good luck!
Author Profile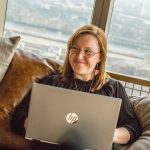 Blogger and Educator by Passion | Senior Online Media & PR Strategist at ClickDo Ltd. | Contributor to many Education, Business & Lifestyle Blogs in the United Kingdom & Germany | Summer Course Student at the London School of Journalism and Course Instructor at the SeekaHost University.