Beside the university degree and work experience, employers are more and more interested in extra credentials on a candidate's CV.
Is it worth investing in additional education to be more employable in the financial industry?
Let's try to answer this question by reviewing and comparing two of the most popular professional training routes: CFA and ACCA.
1. Scope
The first criterion that will determine your decision is the breadth of the knowledge delivered by these competing programs. In general, ACCA is considered to have a broad scope whereas CFA provides a narrow specialisation.
With CFA, you will learn:
Ethical and professional standards
Quantitative methods
Economics
Financial reporting and analysis
Corporate finance
Equity investments
Fixed income securities
Derivative instruments
Alternative investments
Portfolio management and wealth planning.
With ACCA, you will learn:
Accounting in business
Management accounting
Financial accounting
Corporate and business law
Performance management
Taxation
Financial reporting
Audit and assurance
Financial management
Strategic business leadership
Strategic business reporting
Ethics and professional skills.
2. Difficulty
The difficulty of the programs can be assessed based on how many candidates pass the exams successfully. The average pass rate of the Knowledge and Skills ACCA exams in the first quarter of 2018 was 57% and the average pass rate of the Professional Essentials and Options ACCA exams was 41% according to their official data:
Check Results
The average pass rate of CFA exams during the same period is
43%
according to the CFA Institute official website:
Check Rates
Based on the pass rate, CFA certainly appears more difficult to pass than ACCA.
The second criterion by which the level of difficulty can be measured is the type of subjects covered by each program. CFA covers far more quantitative subjects than ACCA and the latter has a wider range of subjects that require fewer quantitative skills compared to the CFA subjects. So, if you are not a numbers person, the CFA program will be a far more difficult option for you.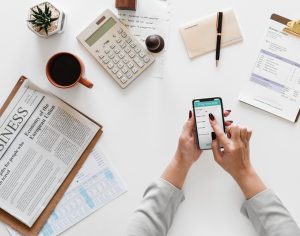 3. Time Required
Both CFA and ACCA allow for distance learning. On average, the total time for completion of the full program is from 3 to 4 years with both CFA and ACCA. However, there are differences in the length of the exams and time required for preparation. CFA exams tend to be longer and they require more time to prepare whereas ACCA exams are generally shorter and require less intensive preparation. An average duration of a CFA exam is 6 hours split across two sessions, and the average duration of an ACCA exam is only 3 hours. So, even though the total time of the program completion is the same, the intensity is very different.
4. Costs
In terms of costs, CFA accreditation is very close to ACCA. The latter will be more affordable if you register for exams early. The fee structure of the CFA program in 2018 is the following:
One-time enrolment fee: $450 (~ £346)
Level I exam registration fee: $650 – $1,380 (~ £500 – £1,062)
Level II exam registration fee: $650 – $1,380 (~ £500 – £1,062)
Level III exam registration fee: $650 – $1,380 (~£500 – £1,062)
So, the total cost of CFA is from $2,400 to $4,590 (~ £1,846 – £3,531) depending on how early you register:
Total Cost of CFA
The ACCA cost structure is quite different:
Initial registration: £79
Knowledge and applied skills exam (9 exams): £100 – £269
Essentials exam (3 exams): £125 – £298
Options exam (2 exams): £125 – £298
The total cost of ACCA is from £1,604 to £3,990 depending on how early you register:
Total Cost of ACCA
5. Employment Prospects and Benefits
CFA provides, on average, higher salaries than the ACCA qualification. However, the range of salaries varies greatly depending on the profession, country, company, work experience and previous education. On average, a CFA professional can be expected to earn more but there are more employers seeking ACCA professionals. According to Indeed.co.uk, there is the following distribution of salaries and job offers for each qualification:
ACCA

CFA

Salary
Number of Job Offers
Salary
Number of Job Offers
£25,000
9,672
£40,000
571
£35,000
7,545
£50,000
472
£40,000
6,140
£55,000
371
£45,000
4,626
£60,000
282
£55,000
2,476
£70,000
146
So, unless you are looking for a job only in the finance industry, ACCA will provide more opportunities. However, if you are looking for a job in the financial industry, CFA will get you the job faster and with higher pay.
Summary
We compared CFA and ACCA programs based on several criteria, namely: Scope, difficulty, time, costs and employment opportunities. In terms of scope, ACCA covers a broader range of both quantitative and qualitative subjects whereas CFA is more specialised and focused on predominantly quantitative subjects. CFA exams tend to be more difficult than ACCA exams given the lower pass rates and more quantitative subjects to be learned.
It takes approximately the same amount of time to finish both programs but you will spend much more time both preparing and at CFA exams than ACCA exams, but the costs of both programs are quite competitive and comparable. In terms of employment opportunities in 2018, CFA will give you a higher paying job in the financial industry but ACCA will open more diverse opportunities in various industries albeit the main focus will be on accounting and audit.
If you are a professional in the financial or investment industry, CFA will most likely make you more employable in 2018, especially if you are based in the United States. If you are an accountant or an auditor, ACCA is the right route for you, especially if you are based in Europe.
Hopefully this analysis by Anne from online writing company 15 Writers helps you with your decision.
Other ways to boost your career
Online courses to boost your career
Author Profile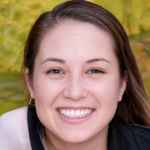 Anna Clarke is the owner of online writing company 15 Writers. She is a successful entrepreneur with over 20 years' experience in both freelancing and academic writing industries, specialising in Business, Economics, Finance, Marketing and Management.
Latest entries