The IELTS is short for the International English Language Testing System, and it's the most globally-recognized English language proficiency test. Passing this IELTS exam is useful for pursuing higher education, for migrating and studying or working in English-speaking countries, or for developing your career even further.
If you're planning on taking the IELTS, then you must plan the right preparation starting from finding an IELTS practice test, IELTS mock test or IELTS online test to booking the right IELTS test dates. After all, it will cost you time and energy to accomplish.
There are several things that you can do to invest in yourself, whether it's through higher education or a career progression. Doing so prevents you from becoming stagnant.
One such self-investment is taking and passing the IELTS or other English language tests.
Here are several tips on how you can adequately prepare for your IELTS exam to successfully pass.
Check the Practice-Based Test Format

There are two versions of the IELTS that you need to know. There's the IELTS Academic, which is for higher education or when you want professional registration in a predominantly English-speaking environment.
There's also the IELTS General Training, which is for people migrating to an English-speaking country. It's also for those who are seeking work training, experience, or secondary education in these countries.
The Reading and Writing test formats for these two versions are different from one another. Therefore, if you're reviewing, ensure that your IELTS exam review materials adequately cover the right test that you'll take.
Surround Yourself With English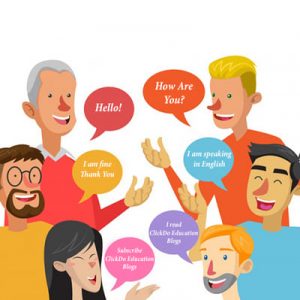 Sticking to your textbooks alone isn't enough to help you pass your IELTS exam.
Two major sections of the IELTS test are about Listening and Speaking the language. Therefore, you need to ensure that you train yourself to listen to and use the English language and be able to recognize what is being said while you also use the right pronunciation.
To do that, you should try and surround yourself with all sorts of English language media.
It's not enough to listen to American films to help acquaint yourself with the English language. You should also listen to different accents. From Australian to British, there are plenty of English-speaking countries out there that you need to be comfortable listening to as well.
Luckily, you can easily consume media from all different countries online. You can opt to watch YouTube videos and tutorials or watch English movies on Netflix. Listening to an audiobook could help too.
Listen to Podcasts
Another way to sharpen your English listening skills is by listening to a lot of podcasts.
The great thing about podcasts is that you can listen to them anywhere you are. Plus, most of the time, these podcasts are free. Therefore, you won't have to pay for content to listen to for practice.
Again, listen to a variety of podcasts so you can get a grasp of different accents as well.
Play Word Games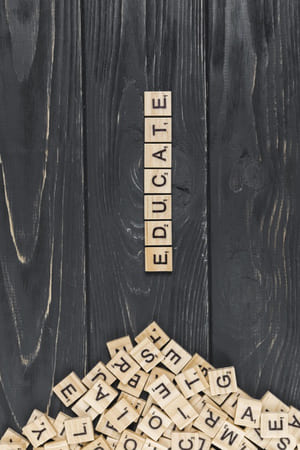 You can easily practice your knowledge of the English language with the help of your handy-dandy phone.
Downloading apps, online games or word games on your phone is a simple addition that will help prepare you for your IELTS. Plus, it's stimulating and fun to do!
You can also play with people from all over the world, even native English speakers. You can play word games during your breaks or brief moments where you have nothing to do.
Practice Under Time Pressure
One of the biggest challenges during the exam day is the time limit. Therefore, if you're doing a trial run of the exam, make sure that you include a two-hour-45-minute limit on yourself too.
That way, you condition yourself to the time pressure and start learning how you can pace yourself the best even before the day of the test. We also recommend using online tools on your smartphones like Evernote and other management apps to be better organised with your studies. Read our article about study problems every student encounters to avoid these.
Watch Movies With Subtitles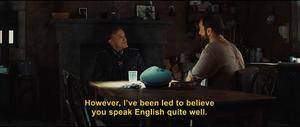 A fun activity that everyone likes doing is watching movies.
For IELTS test-takers, it's not only fun, but it's also another opportunity to sharpen your English skills. You can do that by simply turning on the subtitles of the movie that you're watching.
You can turn it off and on again to check whether you're initial guess was correct. It's a great way to practice, especially if you don't have a partner to practice with for the test.
Study Sample Questions
Getting sample questions online will undoubtedly be a big help in reviewing and preparing for your IELTS.
There are a lot of free sample tests online that you can try. If you want a full and more comprehensive experience, you can purchase IELTS practice tests and materials from reputable test centres in your area.
The IELTS mock tests can help you gauge how much you know, as well as prepare you for what might be included in the test.
Work on Your Vocabulary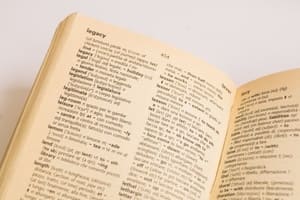 Being an avid reader is going to help you pass the IELTS because you have a more comprehensive range of vocabulary.
If you haven't yet, this is the most crucial time to start being a reader. Read online articles, books, newspapers.
Read from a variety of subject matters. That way, you develop an expansive vocabulary of the English language. At SeekaHost University we explain how blogging can be a great way to learn and practice English in our learn English article.
Record Yourself Speaking
When you're practising your English-speaking skills, you should record yourself so that you can pick up on your mistakes. Doing so can help you pick up on things that you might have missed while you were speaking like grammatical or pronunciation errors.
Becoming a confident speaker or communicator is something many employers will look for, so you better be prepared for your interviews.
Consider Taking a Prep Course

One of the more formal ways you can adequately prepare for your IELTS test is by taking up an IELTS prep course.
In fact, you can take online IELTS preparation courses so that you can prepare for the exam day within the comforts of your home. You can also check out if your IELTS testing centre offers prep courses.
It's a lot easier to prepare for your IELTS test if you are in an environment that encourages study and concentration. Thus, enrolling for an IELTS preparation course can help improve your performance once you take the test.
Of course, this isn't mandatory, but a lot of IELTS test-takers found that the prep course helped them understand the expectations and structure of the exam better.
Conclusion
The IELTS test is a promising self-investment, so you should take it seriously if you plan on taking it.
Adequate preparation is going to help ease the anxiety you have before taking the test, and it will ensure that you have a higher chance of passing the test.
If you're preparing for your IELTS test, then consider applying some of the tips listed above on how you can adequately prepare yourself. Any additional preparation is sure to help you. Good luck!
For information on other English language tests read our PTE Academic article.
If you're looking for an English tutor to support you with English language learning, have a look at our e-tutoring and e-teaching page.
Author Profile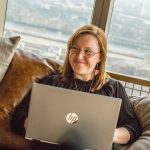 Blogger and Educator by Passion | Senior Online Media & PR Strategist at ClickDo Ltd. | Contributor to many Education, Business & Lifestyle Blogs in the United Kingdom & Germany | Summer Course Student at the London School of Journalism and Course Instructor at the SeekaHost University.