Deciding to go to college isn't always the easiest experience in life. From studying all through high school to achieve high grades, to deciding on a degree with the right college for that desired subject, you might have to overcome many hurdles.
With psychology coming in as the fourth most popular college major, there are an increasing number of job opportunities available. There are jobs directly related to a psychology degree such as a clinical psychologist, educational psychologist or forensic psychologist, but there are also jobs where your degree would be useful as for a detective, life coach, neuroscientist and so on.
Most universities to choose from will all have different requirements for accepting students. Let me share the research I have done to help you learn about the requirements and programs available to make the college/university application process easier so you can start to focus on learning about psychology. If you already have a rough idea about which profession you'd like to enter into, then bear this focus in mind when deciding on your psychology degree.
The link above helped greatly in my research as there's a lot of helpful tips. So, check out this article to advance your knowledge on learning about how to get into a psychology program in college or university.
Learn about the requirements to get into college or university
Now, there are standard college and university requirements you must have in order to apply. Of course, as mentioned above, you must have exemplary grades from high school, or a certificate such as a GED (USA & Canada) or A levels (UK), as well as high test scores, reference letters, and a completed application.
But, if you want to go into a specific program, you will need additional evidence. Psychology degree requirements may vary from college to college, but the foundation would be the same. You should investigate volunteer work in the field of psychology before applying to a college. That way, when you write your personal essay explaining why you should be picked to be in the psychology program, you can prove to the college or university board that you have some experience and you want to further your knowledge. Similarly, it would be wise to sign up for any high school courses related to the field of psychology, not only for the application's sake, but it would be good for you to get a taste of what the program might be about.
Learn about the different psychology programs available
In addition to applying for psychology, you might want to look at the different programs or focuses you can study within the psychology program, check the UCAS psychology subject guide for more information. For example, if you are interested in the brain, how it functions and how thoughts are affected by the nervous system and other parts of the body, then you might want to study Biopsychology.
Or if you want to learn how conditions affect behaviours, then you might want to study psychology with a focus on behavioural psychology. See more psychology short courses in the UK here to learn about the various options.
There are different fields in the study of psychology that you might find more interest in so it's good to learn a bit about all of them. But don't worry, you don't have to do that all on your own. Normally, your first couple of semesters in college are filled with classes about each topic so you can get a handle on all the options before you decide.
Learn how to study psychology from home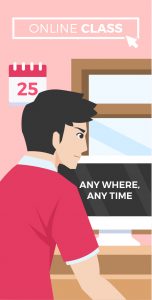 Conversely, what if you are already in the work field, have kids, or don't have the time to attend a college or university in person? Today that does not count you out on getting a proper college education, you can now study psychology at home via online colleges and courses. Even if you're shuttling kids back and forth from school or extracurricular activities, or getting home in the evening from work, you can still be a psychology student. There are many accredited colleges and universities online that are specifically there for people that cannot, for whatever reason, commit to a full-time collegiate experience. Therefore, you can look online for different colleges that have impressive psychology programs to receive your degree.
Weigh your flexible psychology degree options
If you are interested in the field of psychology, there are many ways to attain a college or university degree. Once you have learned about the different programs and the requirements to get into those programs, you can feel confident in your studies.
Additionally, there are many ways to obtain a college degree no matter what stage in life you're in. Whether you want to go to a large university or attend classes online, you will be able, with dedication and hard work, to award yourself with a degree in psychology.
Read more on our blog about pros and cons of living in a college dorm and visit our online courses page to read more about online learning and studying.
Author Profile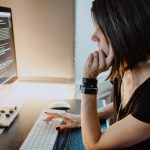 Shirley Owen is a blogger and writer who enjoys writing blogs on education, technology and general news. An avid reader, she follows all the latest news & developments to report on them through her articles.